2014 Ireland & Worldcon trip
3 Day Rail Tour
August 11, 2014

Day 1: Trinity, Dublin Castle, St Patrick's Cathedral, Temple Bar
Day 2: Newgrange, Hill of Tara, Winding Stair & Pub Crawl
Day 3: Bunratty Castle, Doolin, Cliffs of Moher, The Burren, Galway
Day 4: Inishmore, Dun Aengus, The Seven Churches
Day 5: Connemara, Kylemore Abbey, Screeb River
Days 6 - 9: World Science Fiction Convention, British Library
Day 10: Malahide Castle, Seabank Bistro
Previous Page Next Page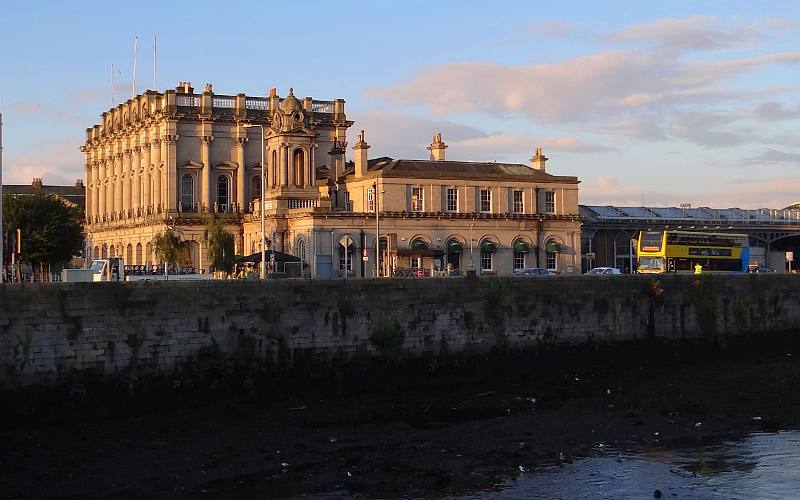 Monday (day 3)
Monday morning we were up before 6AM and left the hotel at 6:30. It was just a block walk, across the River Liffey to Heuston Rail Station. We checked in for our 3-Day Cliffs of Moher, Connemara and Aran Islands Rail Tour with Railtours Ireland, received our documents and itinerary for the next three days and departed on the train to Mallow County Cork at 7AM. Our rail car was filled were people taking a variety of tours and the Railtours Ireland "yellow jackets" checked in with each of us to make sure we knew what to do. It turned out that most of the people were just doing day tours and we would be sharing our bus with the daytrippers until we reached Galway.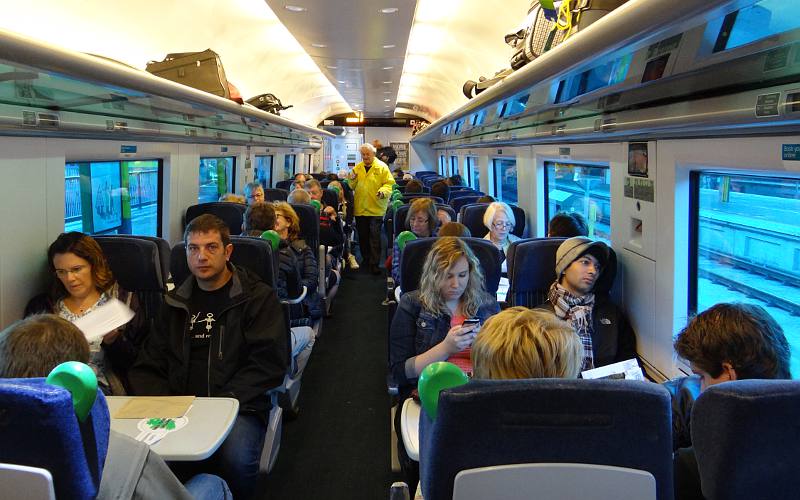 On board the Irish Rail train to Mallow County Cork. We had a nice chat with the yellow jacketed man on our return to Dublin.
He is retired from other work and now works up to 20 days in a row with Railtours Ireland.
We changed trains at Limerick Junction and continued on to Limerick where we filled a bus and met Jonathan, who was our guide for the day. Jonathan pointed out several Limerick attractions on our way out of town.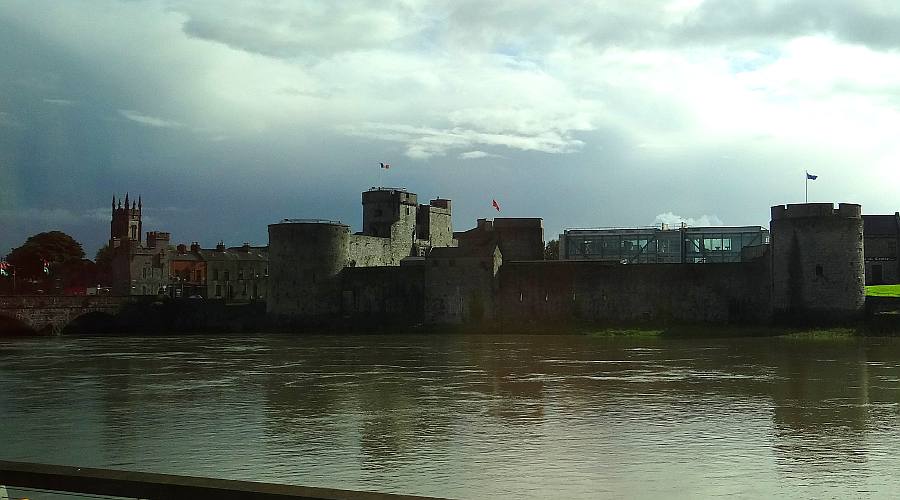 King John's Castle is a 13th century castle on King's Island in Limerick.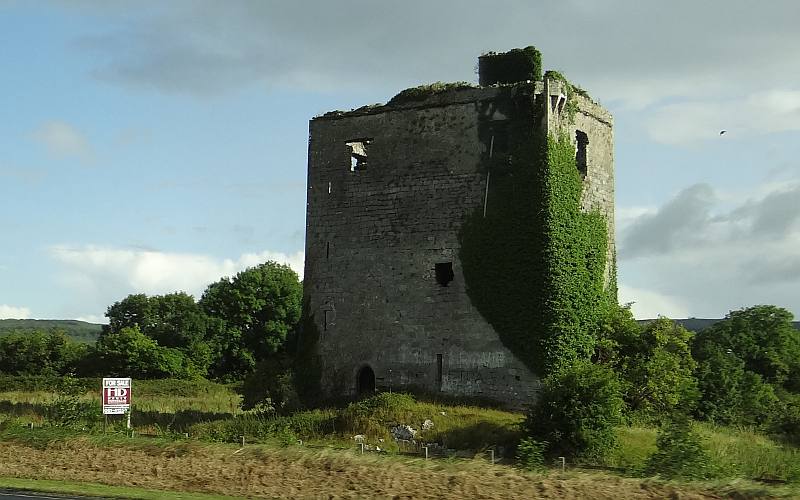 Cratloemoyle Castle and 60 acres for sale in Cratloe - €500,000 (early sixteenth century)
The first stop was Bunratty Castle & Folk Park. The package included our admission and we had a brief tour of the 15th century tower house, then about an hour to see the rest of the castle and a rushed look at the folk park. The present castle is the last of a aeries on this same site and was built around 1425.
The "park" is a village created from over 30 buildings which have been moved to this location from around County Clare. Some crafts, such as baking and blacksmithing were being performed.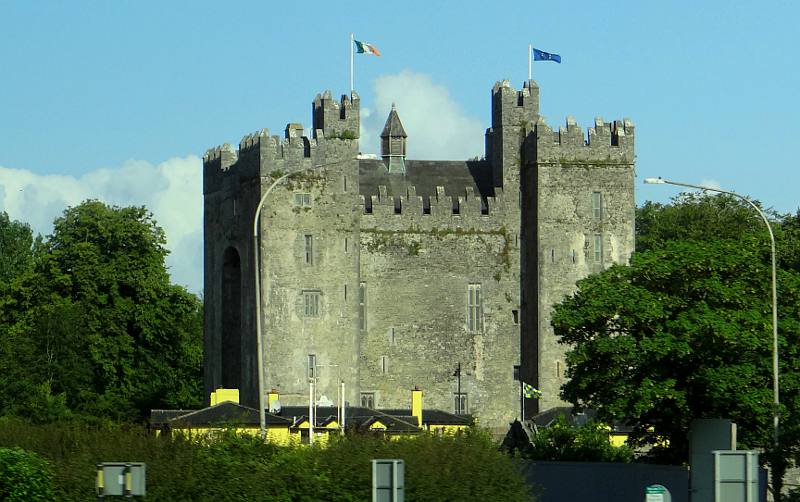 Bunratty Castle - The main block has three floors, each consisting of a single great room or hall.
The four towers have six stories each.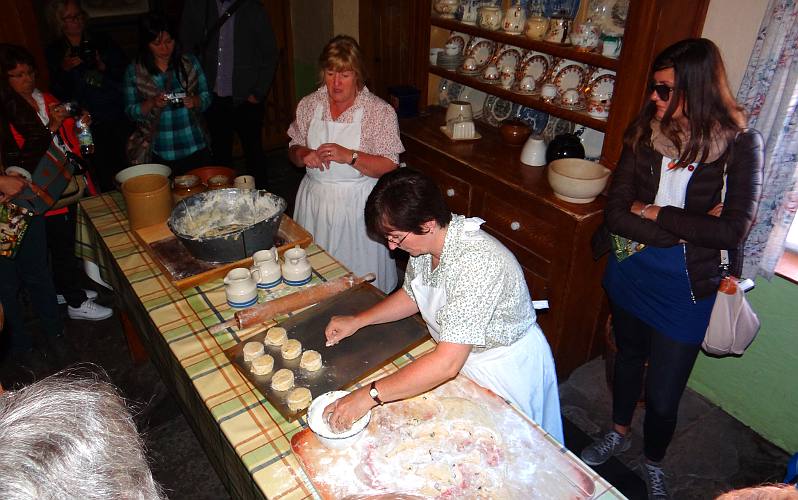 Scone baking demonstration in the Golden Vale Farmhouse.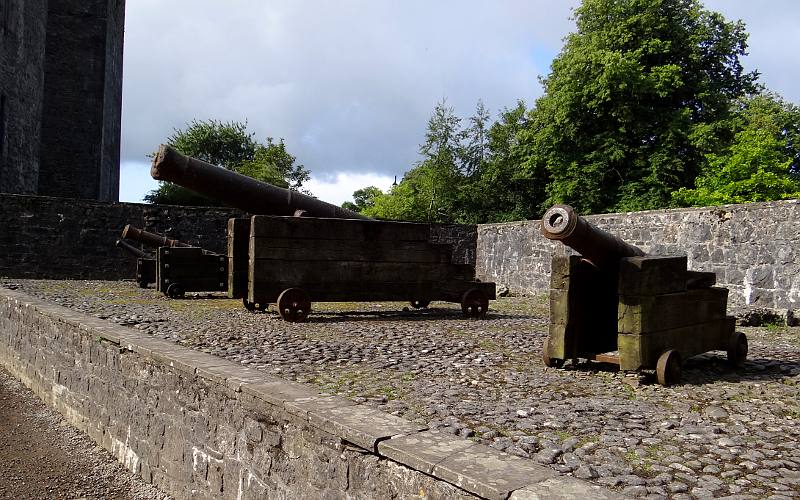 Cannons outside the entrance to Bunratty Castle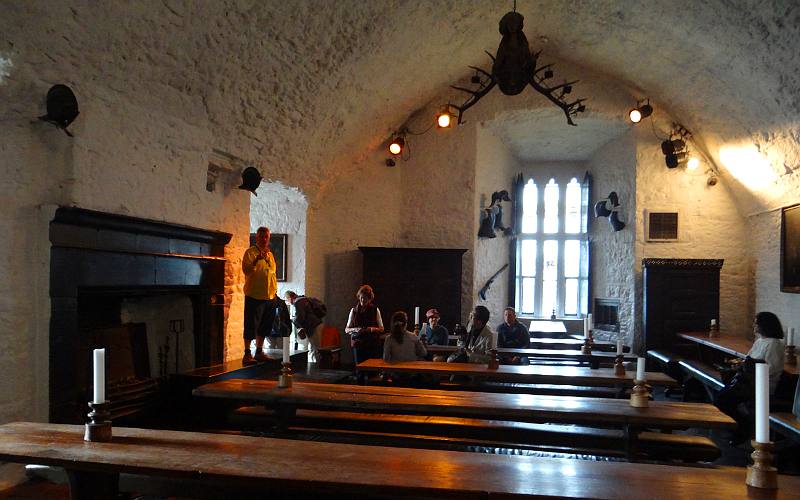 The Main Guard is a vaulted hall which served as a living room for the common soldiers and the Earl's retainers.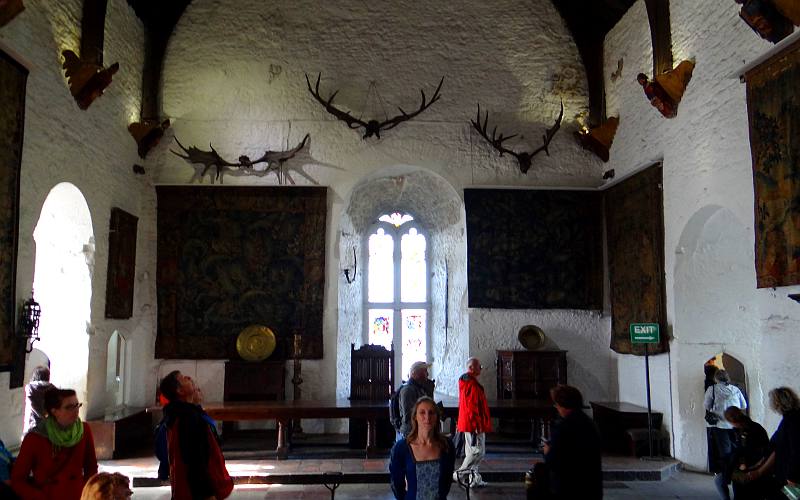 The Great Hall was the original banquet hall and audience chamber.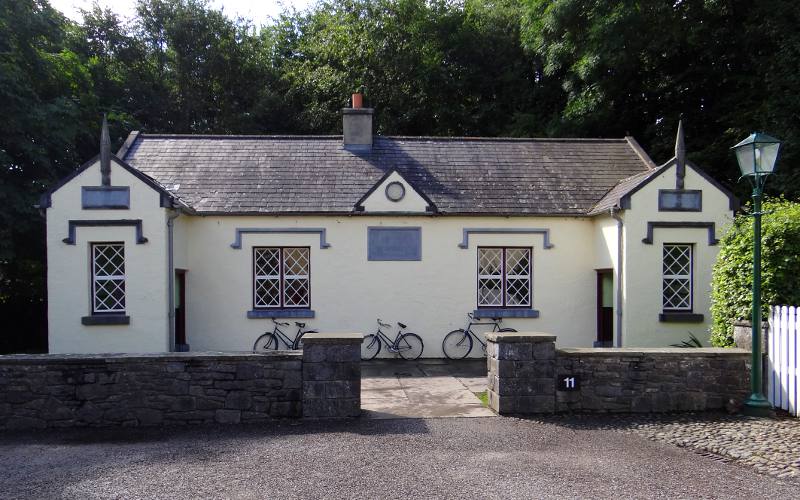 This 2 room school was originally built at Belvoir in East Clare in the early 19th Century.