2014 Ireland & Worldcon trip
British Library
August 16, 2014


Kings Cross Hotel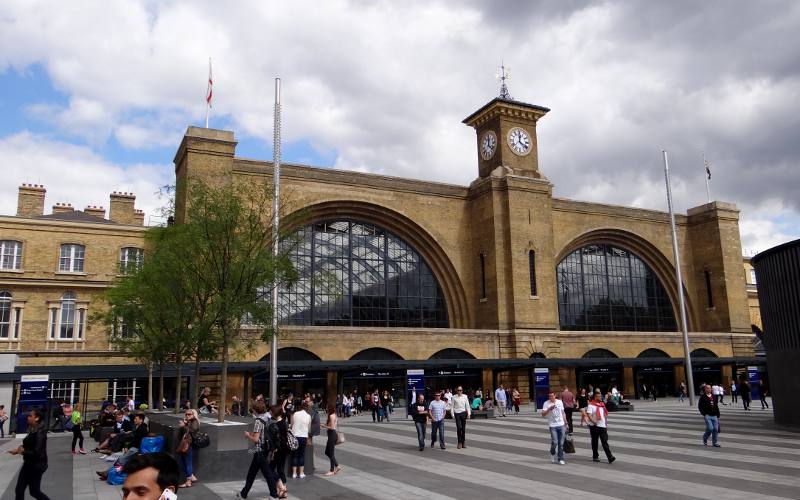 London King's Cross railway station
Saturday (day 8)
We only got away from the Docklands area one time during the World Science Fiction Convention. Saturday we took the Light Rail into London, switched to the Tube and went to the British Library. It has been on my list for some time, but is not near other attractions and I hadn't made it there. A friend strongly recommended the Library to Linda and we went there this time. The highlight of the library for visitors is the Treasures of the British Library in the Sir John Ritblat Gallery. It has over 200 of the most important works in the library including early bibles, maps and manuscripts. We particularly liked the original manuscripts of the lyrics to several of The Beatles hit songs. They were handwritten on whatever scrap of paper was available.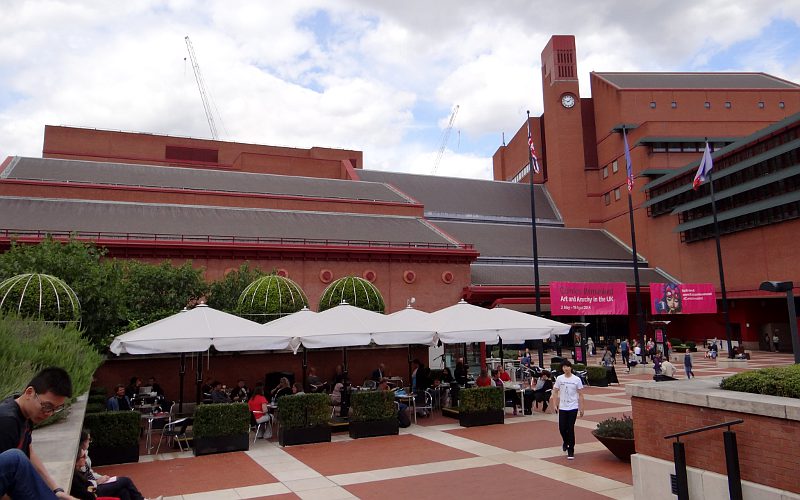 The British Library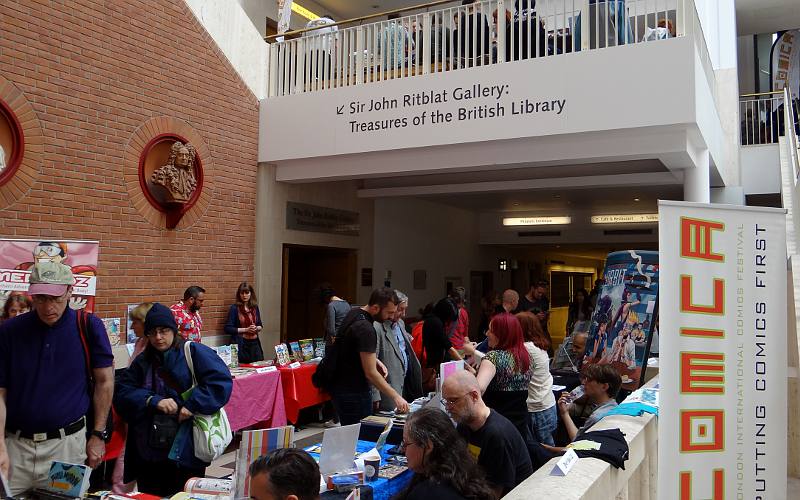 A comic exhibit was also in the British Library and the lobby was filled with tables promoting that hobby.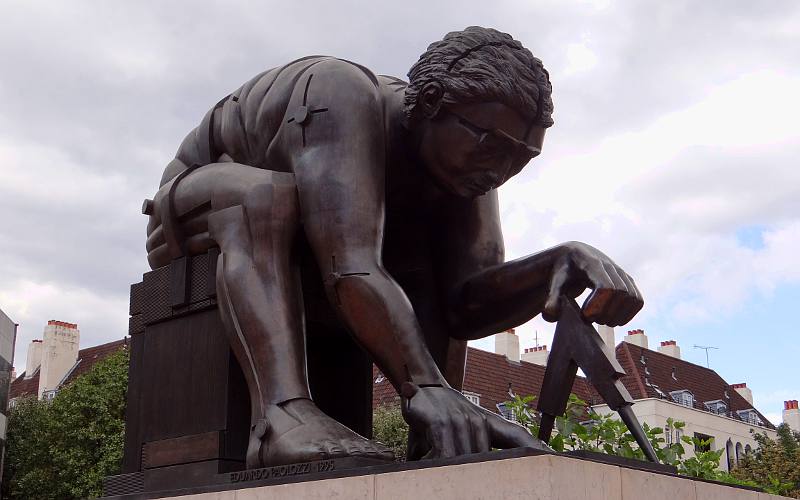 "Einstein" statue in front of the British Library
Before returning to the Excel Centre, we had lunch at O'Neill's Kings Cross bar & restaurant which was between the Library and the Tube Station. We started with a salt & pepper dusted calamari appetizer. Linda had fish & chips, while I had steak & Guinness pie. The food was all right, but nothing special.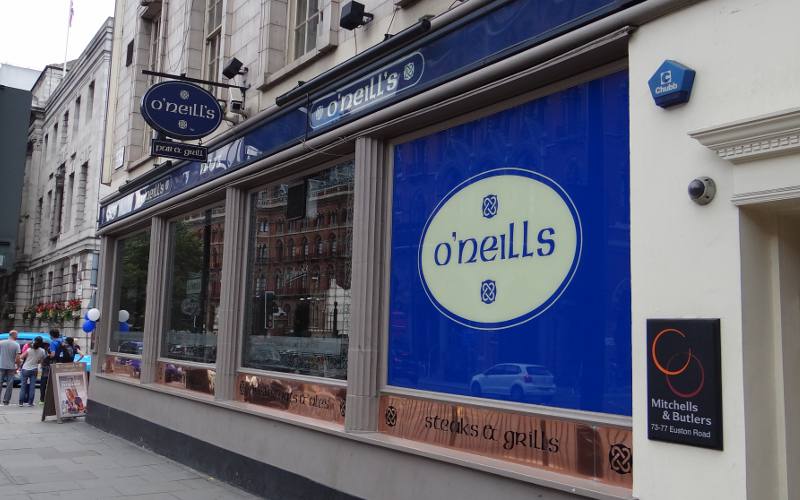 O'Neill's Kings Cross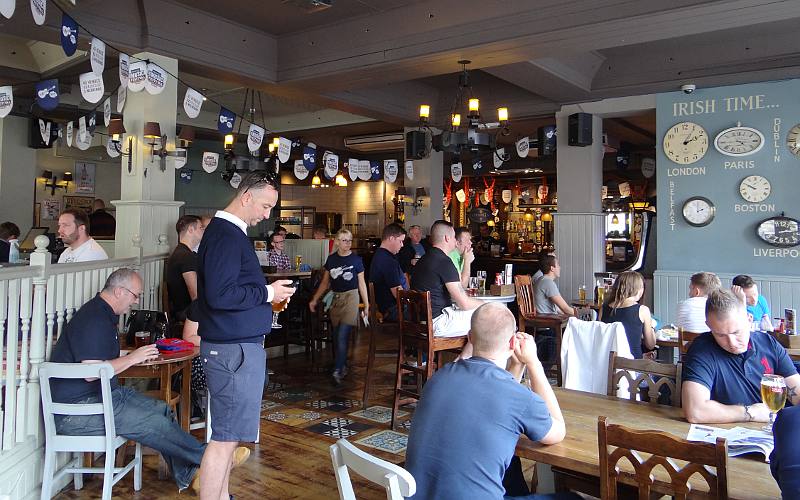 The view from our table