2014 Ireland & Worldcon trip
Kylemore Abbey
August 13, 2014


Kylemore Abbey Sacred Heart Statue (1932)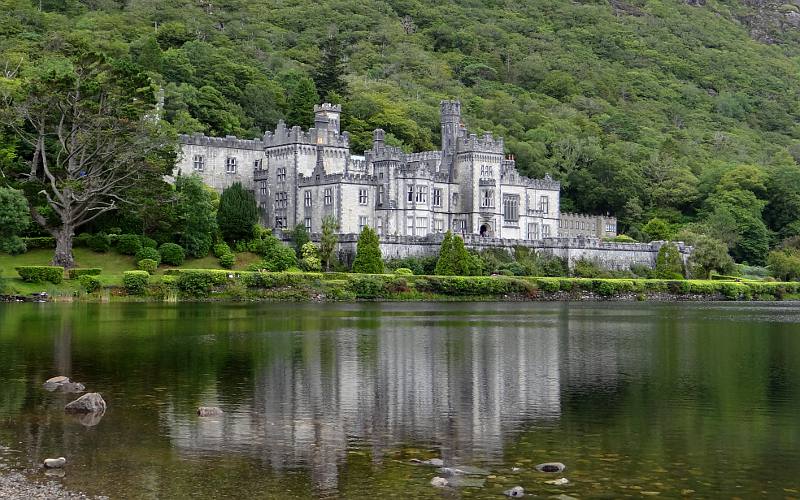 Kylemore Abbey
Wednesday (continued)
The principle stop of the tour was Kylemore Abbey & Victorian Walled Garden where we had about 2 hours to have lunch and tour the Benedictine monastery which was founded in 1920 by nuns whose abbey in Ypres, Belgium was destroyed in World War I. We paid only a brief visit to the 6 acre Victorian walled garden. I was raining a little harder than usual and we wanted to be sure to have enough time for the buildings.
The Abbey occupies Kylemore Castle, which was built on the shore of a small lake in the mid 19th Century. It is beautiful, gothic castle and benefits from its reflection in the lake. An international girls boarding & day school was operated here until 2010, when there was only one nun who was still teaching. Several of the main floor rooms of the Abbey are restored to what they may have looked like in the 1860s.
There is a small, but very beautiful, Gothic Church near the abbey. It is a "cathedral-in-miniature" and was built as a memorial to Margaret Henry, the wife of Mitchell Henry who built the castle. She was a mother of nine, who died of dysentery at age 45 while they were on holiday in Egypt. Originally, the Gothic Church was a place of Anglican worship. Following the arrival of the Benedictine Nuns to Kylemore, it was re-dedicated as a Catholic Church in 1920.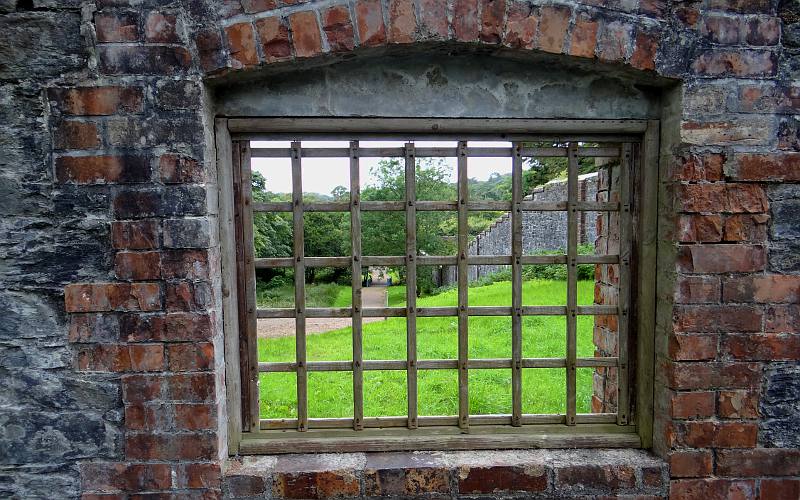 Looking through the wall of the Walled Garden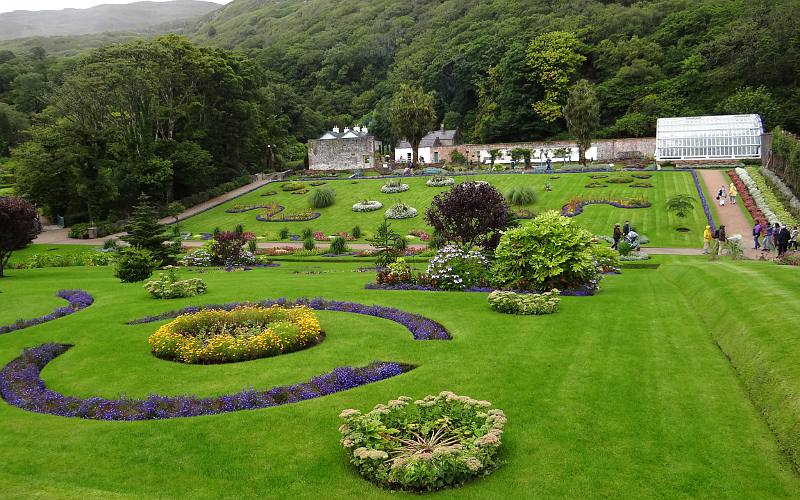 Victorian Walled Garden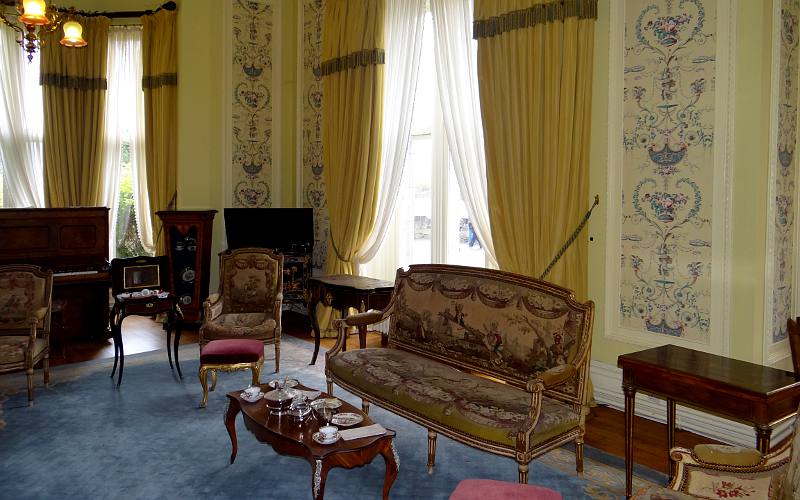 The drawing room where lades would often retire (or withdraw) after dinner.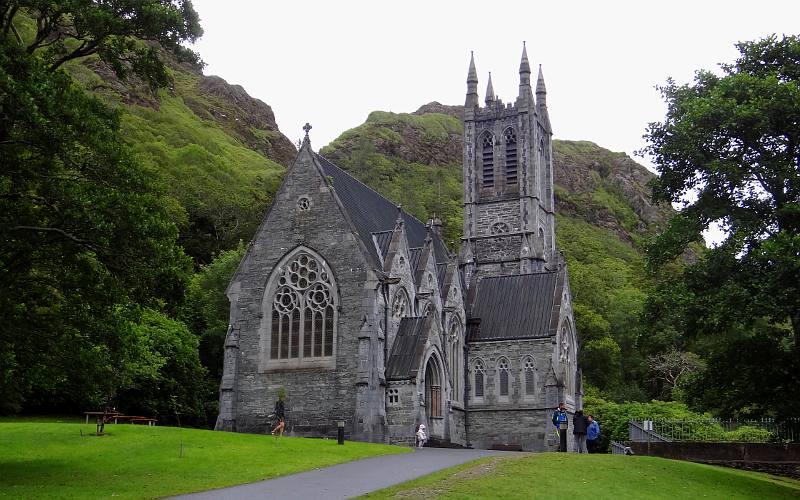 Gothic Church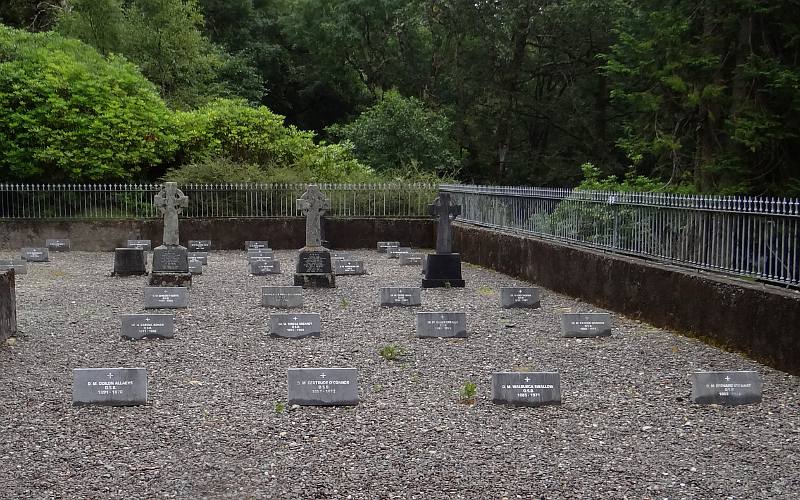 Graves of the nuns dating from 1927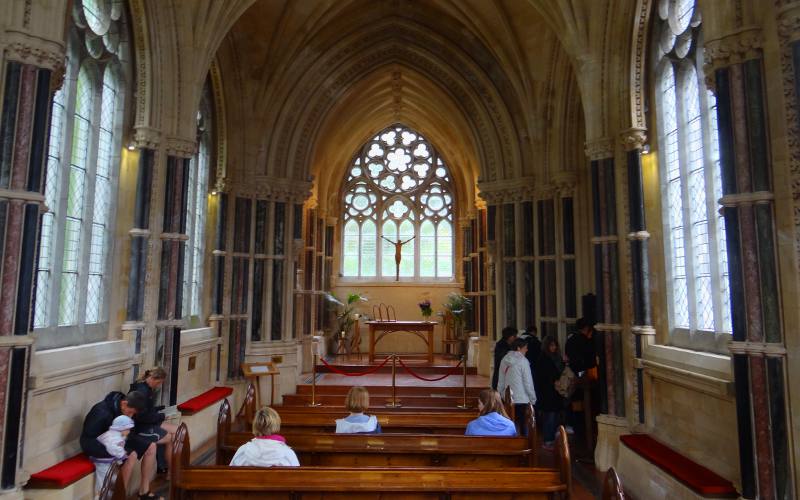 Gothic Church nave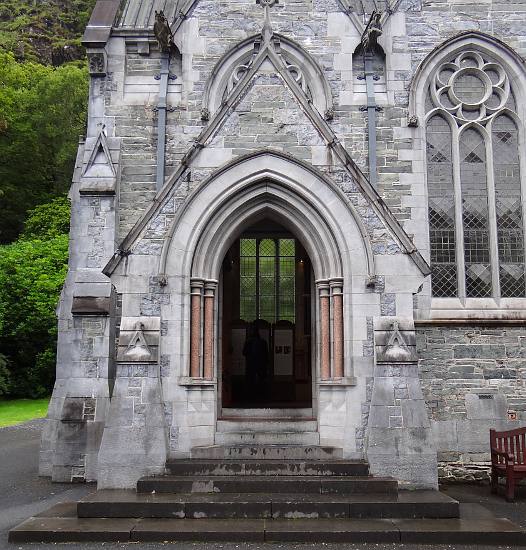 Gothic Church built as a memorial to Margaret Henry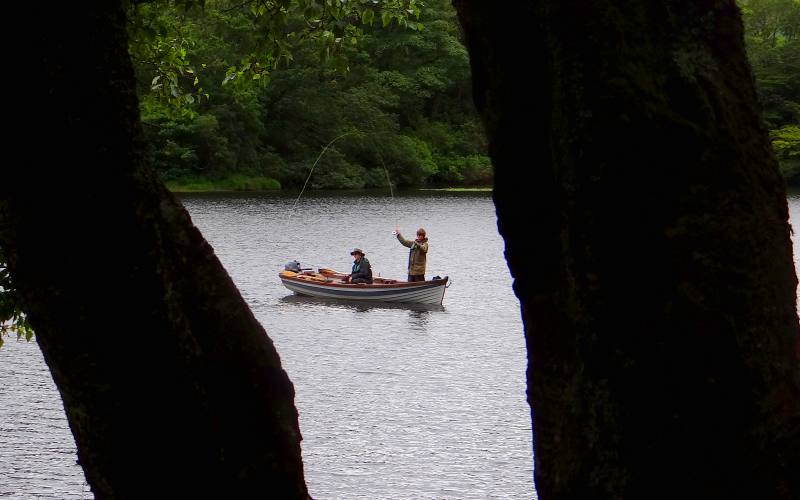 Fishing on Lough Pollacappul in front of the Abbey for salmon and sea trout (€20.00 or more for a half day).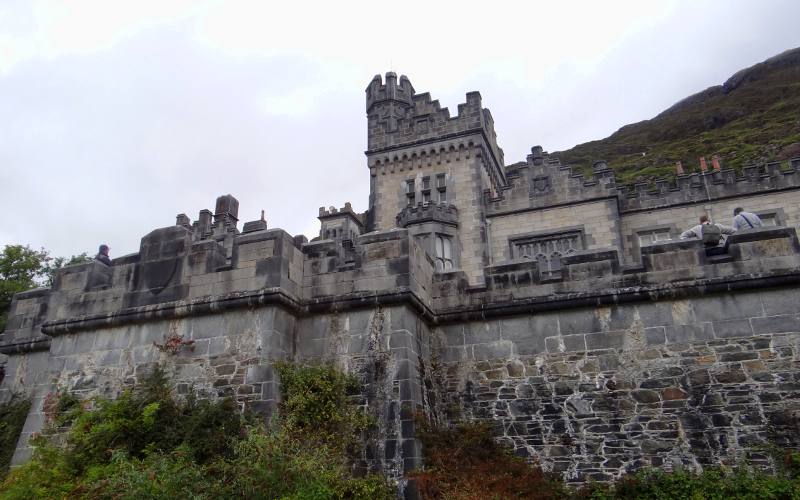 Kylemore Abbey