2014 Ireland & Worldcon trip
Dublin Castle
August 9, 2014


Justice sculpted by John Van Nost the Younger in 1753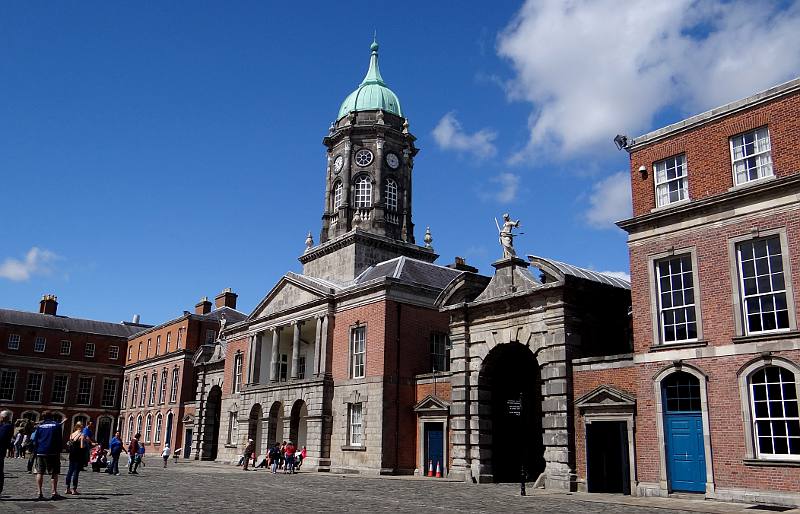 Bedford Tower was built in 1761 and occupies the site of the original Norman Gate.
The Irish Crown Jewels were stolen from this building in 1907 and have never been recovered.
Saturday (continued)
We followed lunch with a walk around Dublin Castle, but did not take a tour. The castle was established in 1204, but the most of the buildings were built in the 18th Century. It was the seat of British rule in Ireland until 1922 and is now an Irish government complex.
The upper courtyard contained the Dublin Castle Sand Sculpture Exhibition by Duthain Dealbh, a multi-element sculpturing group. The 10' high sculptures had been created about 2 weeks earlier and would be up only 2 more weeks.
We did visit the attached Chapel Royal, which was the official Church of Ireland chapel of the Household of the Lord Lieutenant of Ireland from 1814 until the creation of the Irish Free State in 1922.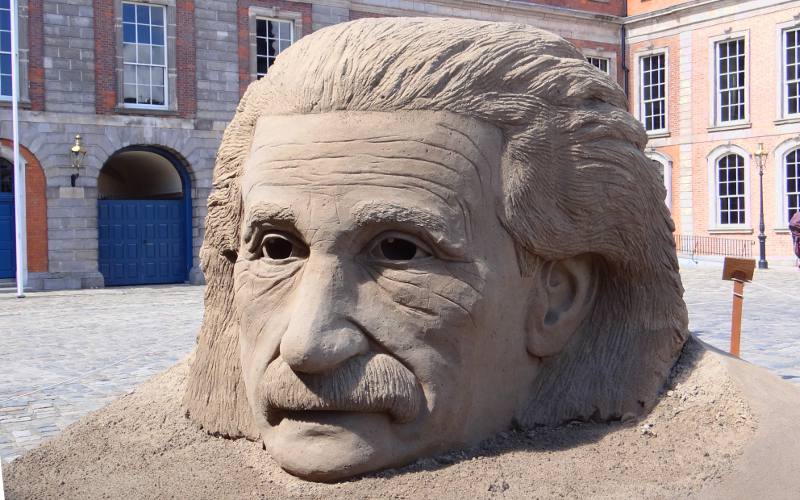 Einstein bust at Dublin Castle in Ireland, was part of a two month display by Duthain Dealbh. (Prints & greeting cards)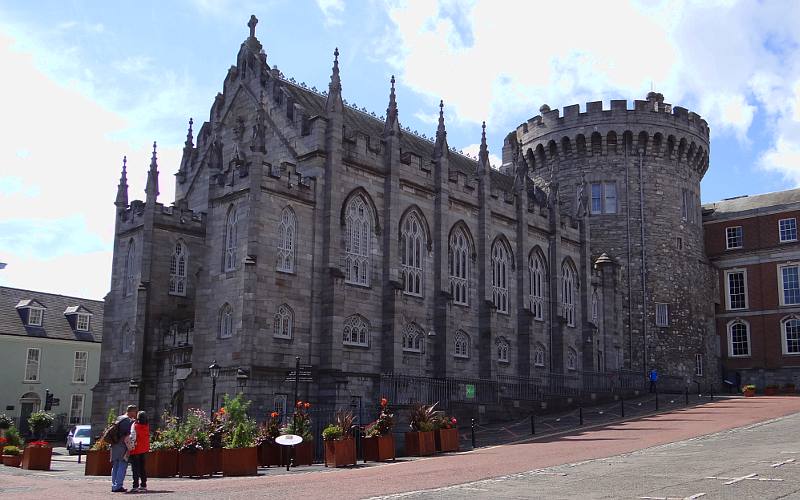 Chapel Royal (at left) and Record Tower (at right).
The Record Tower was built in 1204 and is the last intact medieval tower in Dublin. Its walls are 15' thick.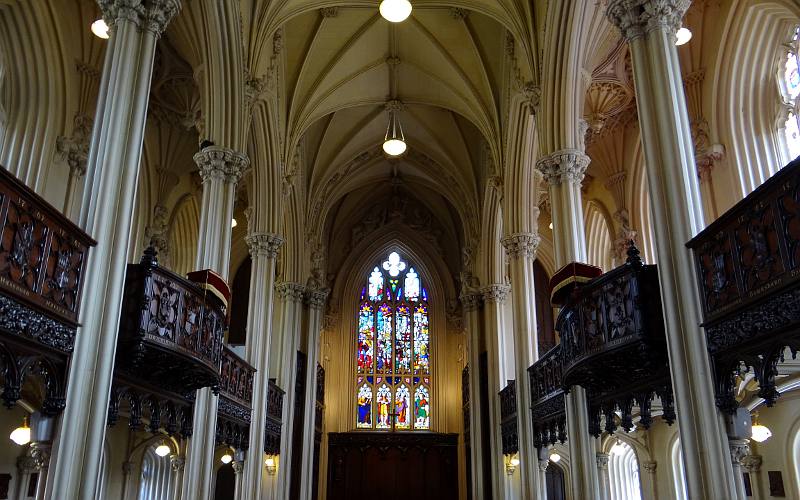 Chapel Royal is a gothic revival building designed by Francis Johnston.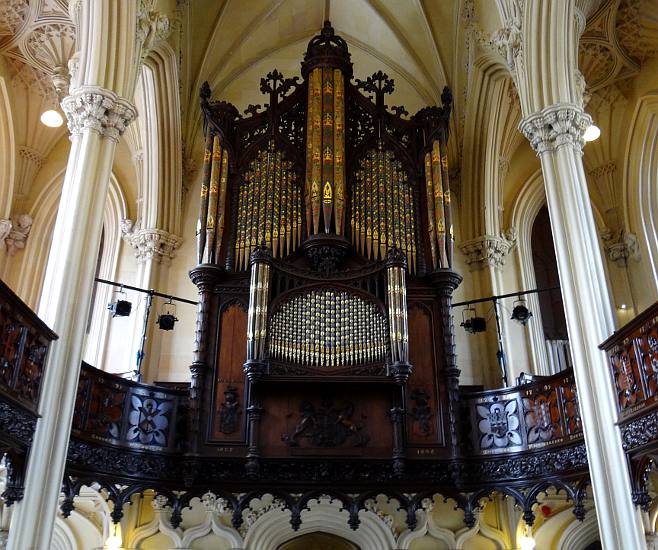 The Chapel Royal organ was a gift from Prince Albert.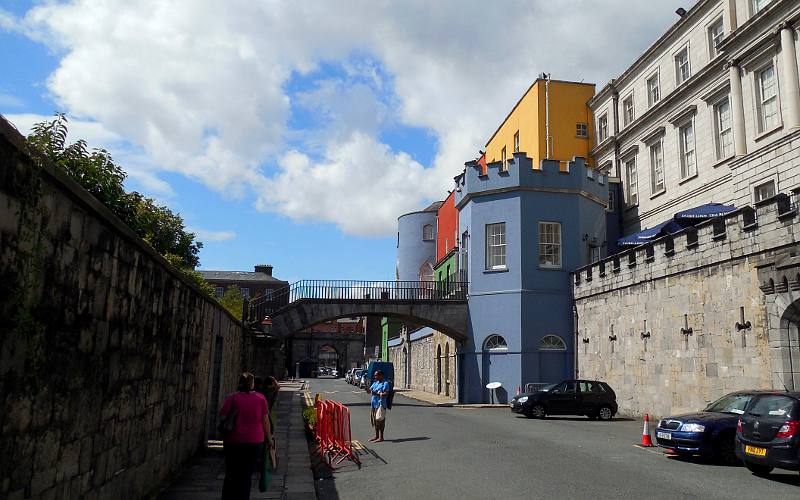 The blue Octagonal Tower was built in 1812.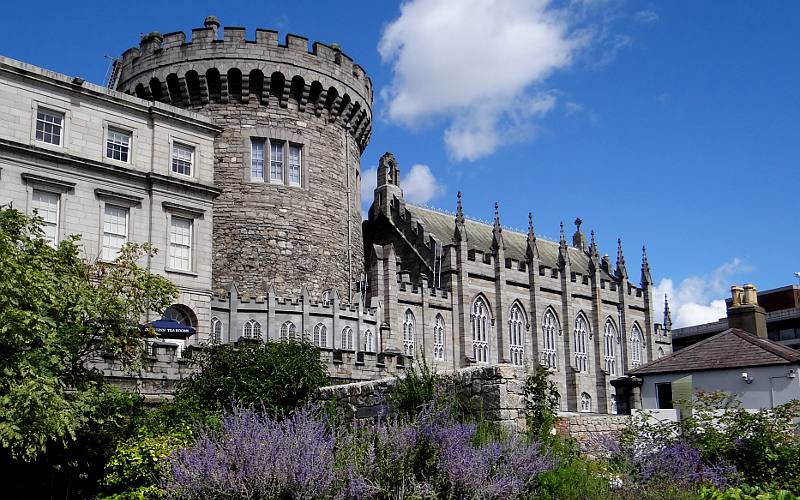 The Record Tower and Chapel Royal from Dublin Garden.