2014 Ireland & Worldcon trip
Ashling Hotel & Temple Bar
August 9, 2014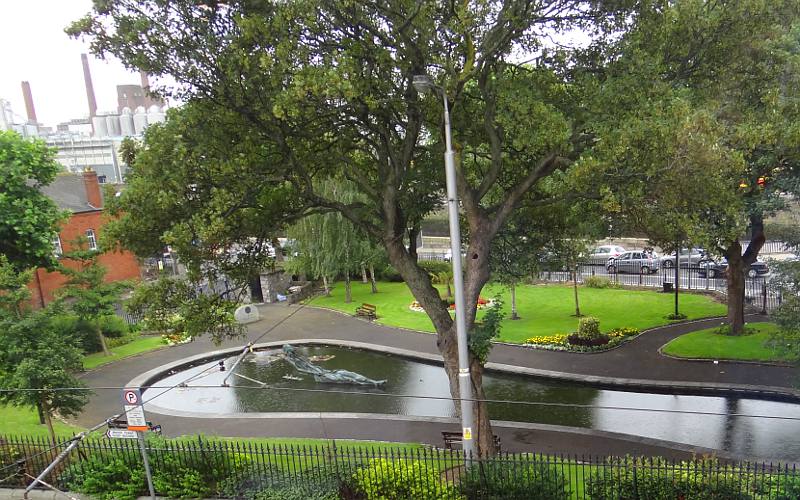 View from our room at the Ashling Hotel - The Anna Livia bronze monument in Croppies Memorial Park.
Saturday (continued)
Our room was ready when we returned to the Ashling Hotel. After originally booking our room, I contacted the hotel to find out if our room had air conditioning. It did not, but we could upgrade for 15 euros a night. That was the best decision I made when planning the trip. They actually upgraded us to the largest room on our floor, a comfortable, roomy King with a view of a pond and some architecture. The bathroom was huge, the width of our room and had two sinks, bath tub and a large shower.
The room was quite comfortable and we liked other things about the hotel, such as the ice machine on our floor of the hotel. It is the first time we had seen an ice machine in Europe. They did discourage getting too much ice. Only 16 ounce cups were provided, rather than ice buckets, and there were signs telling us that an ice cube takes two ounces of water.
We freshened up and had a couple of hours of down time before supper, which we had at the hotel. Linda had lamb shank, while I had a mixed grill of pork belly & gammon, beef & Guinness sausage, free range egg, lamb cutlet, tomatoes, mushroom and relish. Really nothing special.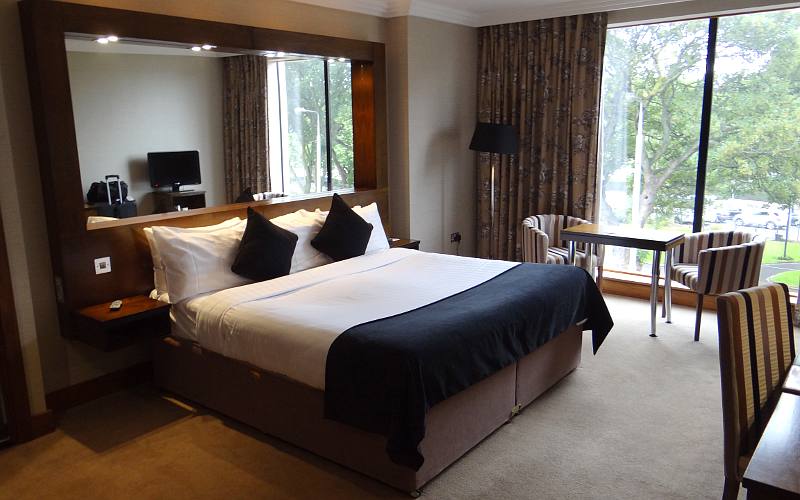 Our room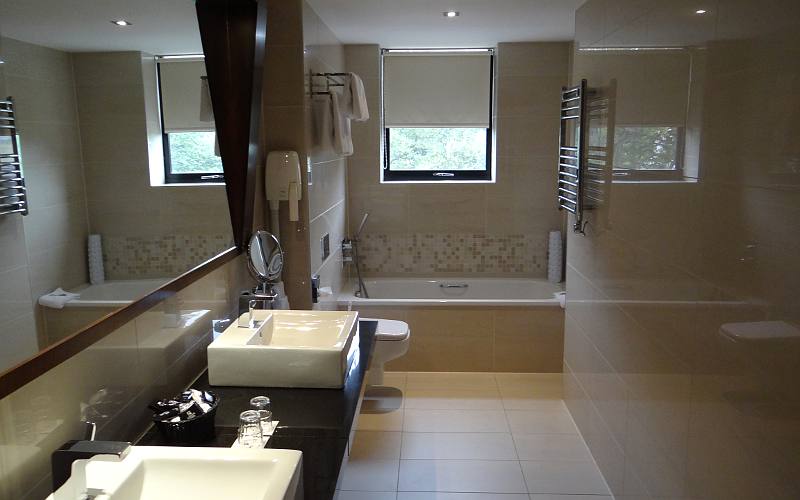 This most of our bathroom, but a large walk in shower is behind me.
We went to the Temple Bar neighborhood where we intended to participate in a Traditional Irish Musical Pub Crawl, but it was sold out. So we just visited other pubs in the neighborhood on our own. Many of them had live music and there were more musicians busking on the streets. We first settled in to the 160 year old Temple Bar Pub where a four piece band was playing. The large bar was packed, but we shared a table with a man from Australia. Our second bar of the night was the Bad Ass Cafe where a woman was playing fiddle & singing, along with an accompanist on guitar.
That was enough for the first day and having had only 2 hours sleep on the plane.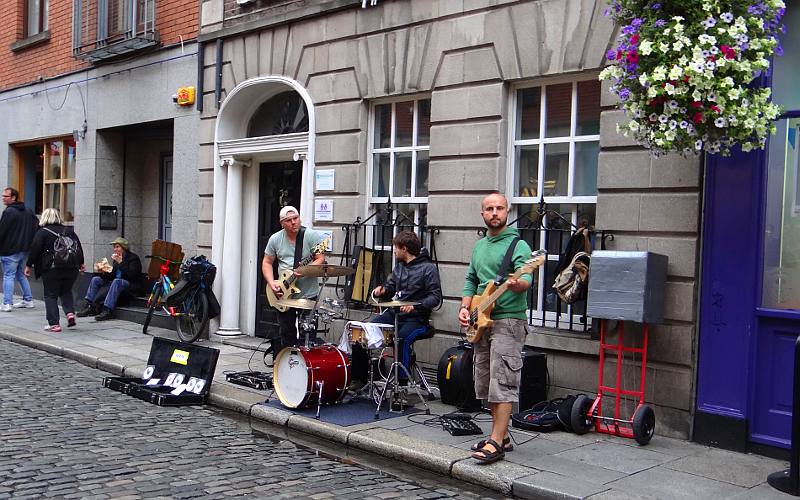 Street performers in Temple Bar

The band in The Temple Bare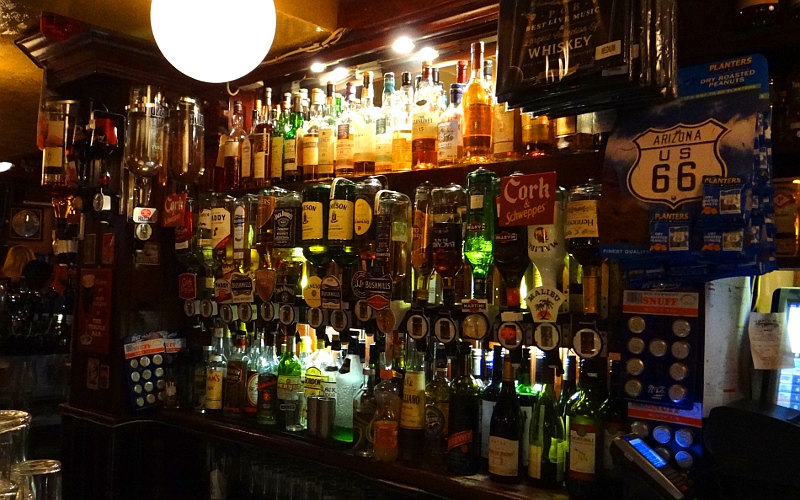 The area behind the bar where I bought the Bulmer's cider in the photo at the top of this page.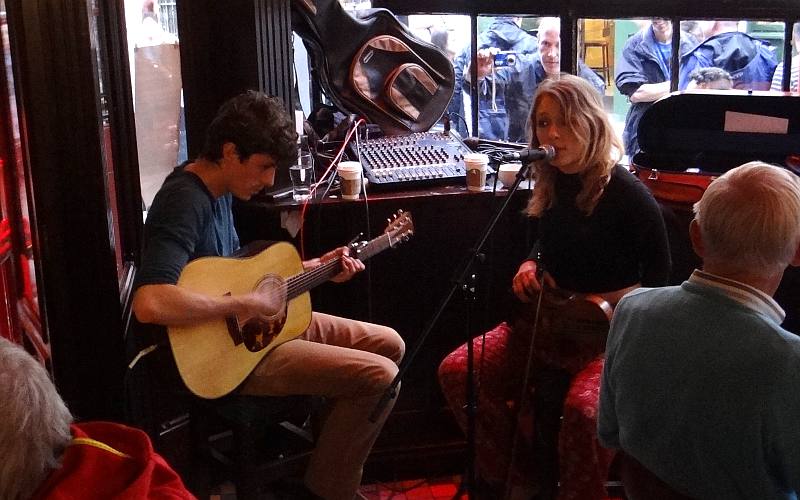 A young woman performing in the Bad Ass Cafe