2014 Ireland & Worldcon trip
Saint Patrick's Cathedral
Dublin, Ireland
August 9, 2014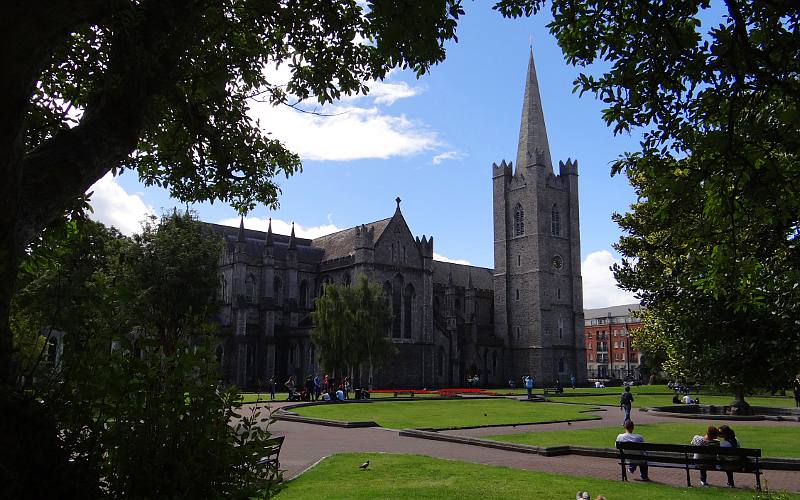 Saint Patrick's Cathedral, Dublin
Saturday (continued)
Then we went on to tour Saint Patrick's Cathedral, which is also known as The National Cathedral and Collegiate Church of Saint Patrick, Dublin. Although it was built up over a longer period of time, the basic structure was built between 1220 and 1259. The building was restored by Although it is now a major architectural and historical attraction, it is still a Church of Ireland place of worship.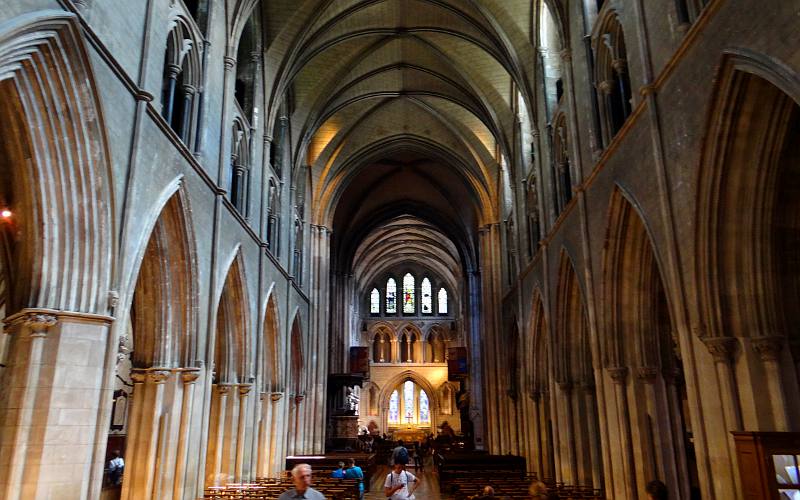 Saint Patrick's Cathedral Nave - this is much more open since major restoration in 1860-65,
which was funded by Benjamin Guinness.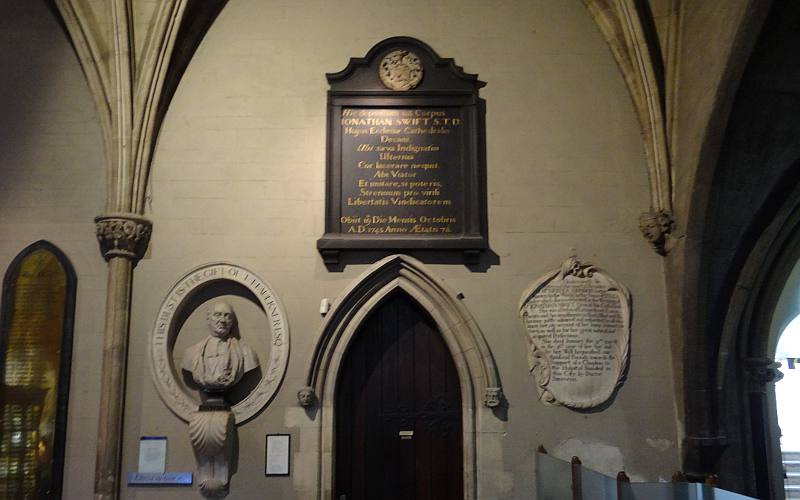 The most famous burial in the cathedral is Jonathan Swift,
who in addition to being a satirist, poet and author, was Dean of St. Patrick's Cathedral.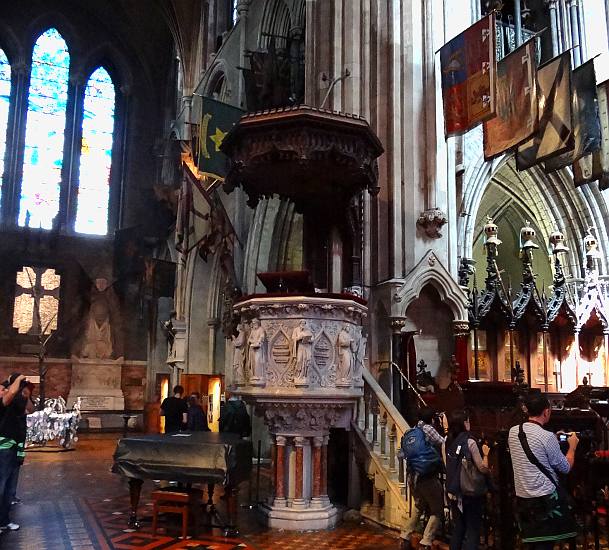 Pulpit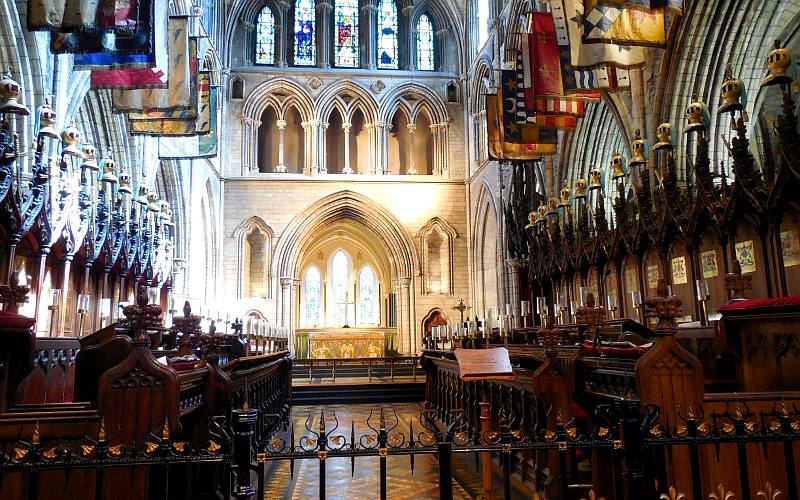 Choir - the banners are those of the Knights of Saint Patrick. They moved their ceremonies to Dublin Castle in 1869
and the banners displayed were those of the families who were members of the Order at that time.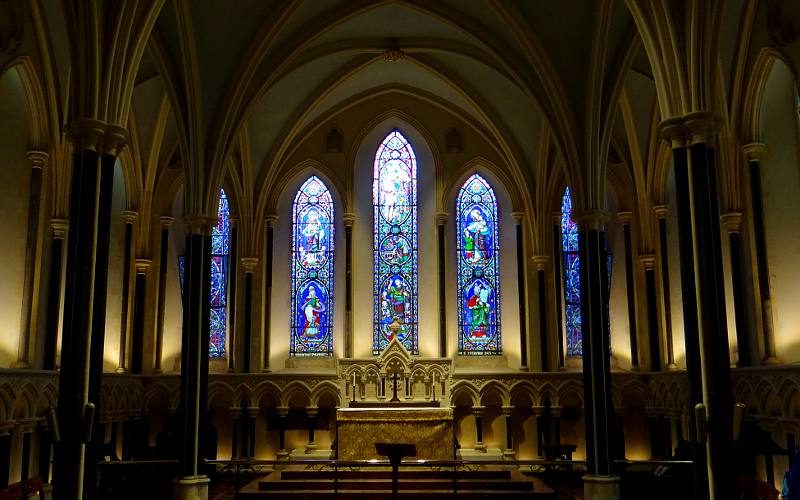 The Lady Chapel behind the high altar is dedicated to the Virgin Mary. It was built in 1270 and restored in the 19th century.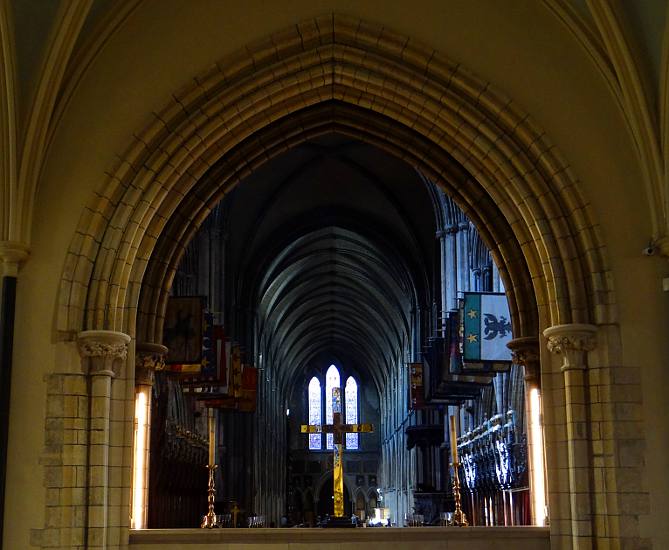 View from the Lady Chapel of the high alter and nave.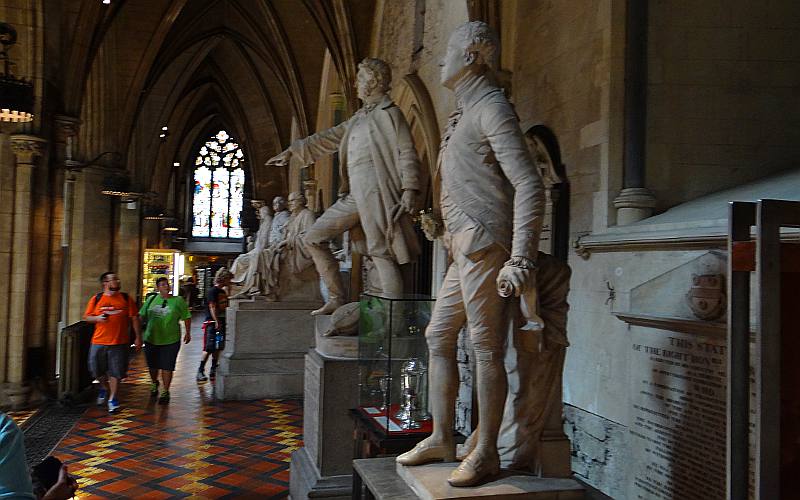 Statues of John McNeill Boyd (Captain of the Ajax) and George Ogle (politician).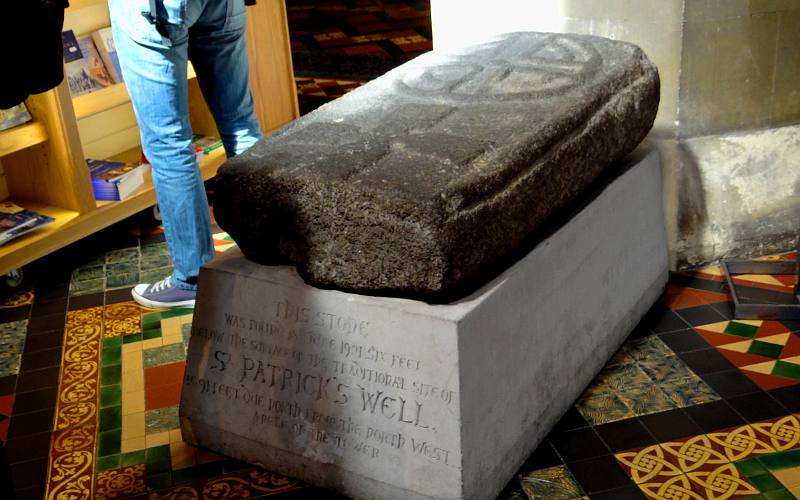 10th Century grave slab found beside Saint Patrick's Cathedral, covering an ancient well
which may be the same well which Saint Patrick used in the fifth century.
It was now raining fairly hard and we decided to return to our hotel. Along the way, we passed Christ Church Cathedral, the other Church of Ireland Cathedral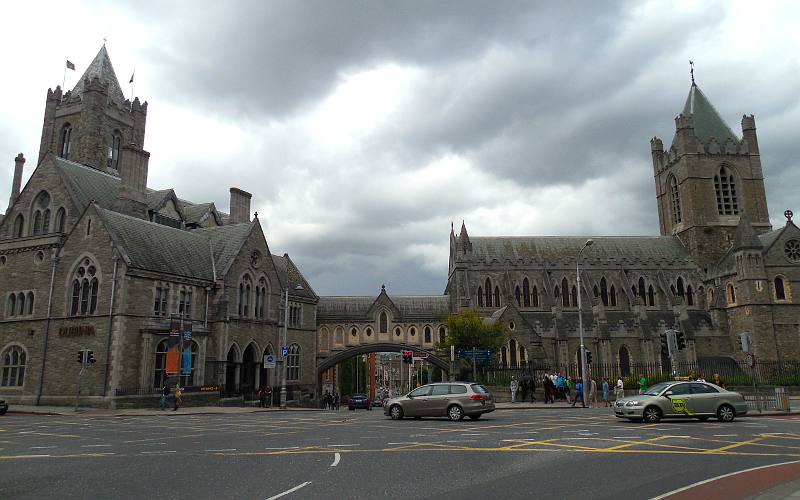 Christ Church Cathedral (at right) - the stone bridge leads to the former synod hall,
which is now home to the Dublinia exhibition about medieval Dublin.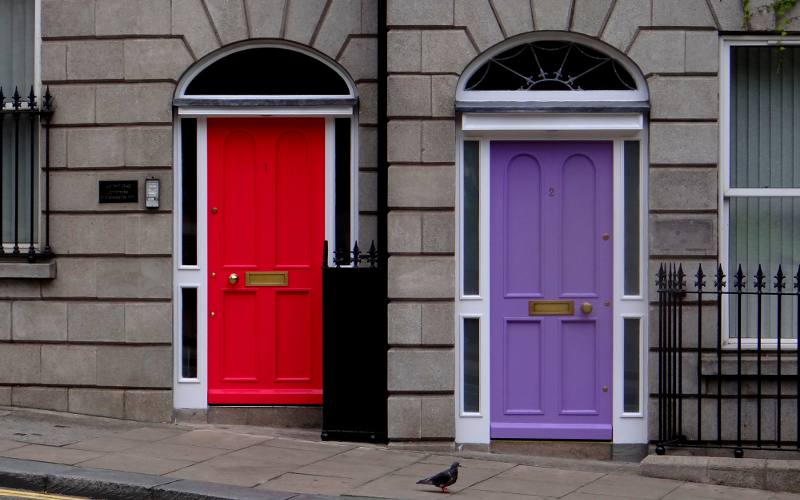 There are several stories about why so many doors in Dublin, Ireland are painted distinct colors, but no definitive story.
(prints & cards)