2014 Ireland & Worldcon trip
The Seven Churches
& Oscar's Seafood Bistro
August 12, 2014


The Queen of Aran, the ferry from Doolin.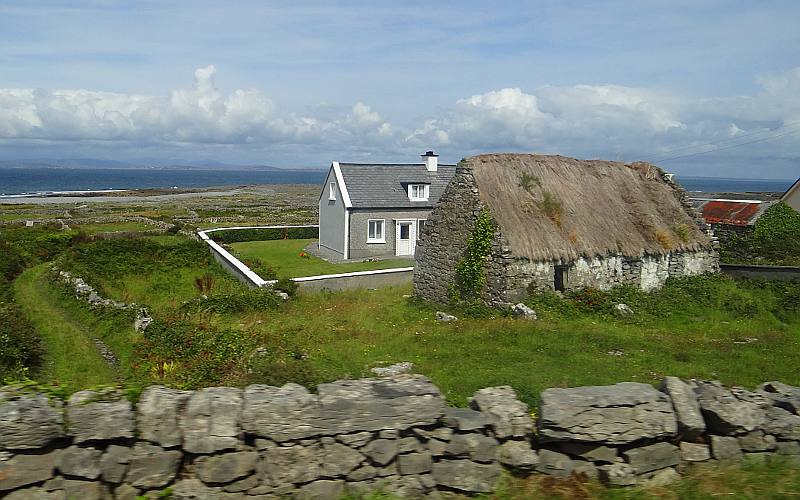 The north shore with Connemara in the distance
Tuesday (continued)
The van was late coming back to get us and when it finally came, we had time for only a brief stop at Na Seacht Teampaill (The Seven Churches). It encompasses the ruins of two churches and 5 other buildings, plus a cemetery which is still used today. The largest church is Teampall Bhreacáin (St Brecan's Church), which was used in the 8th-13th centuries.
We rode back along the north shore of Inishmore where we saw more interesting ruins and memorials, plus a couple of seals playing in the ocean. We were finally deposited back at Kilronan for a few minutes of shopping before another van took us to the airport.

The Seven Churches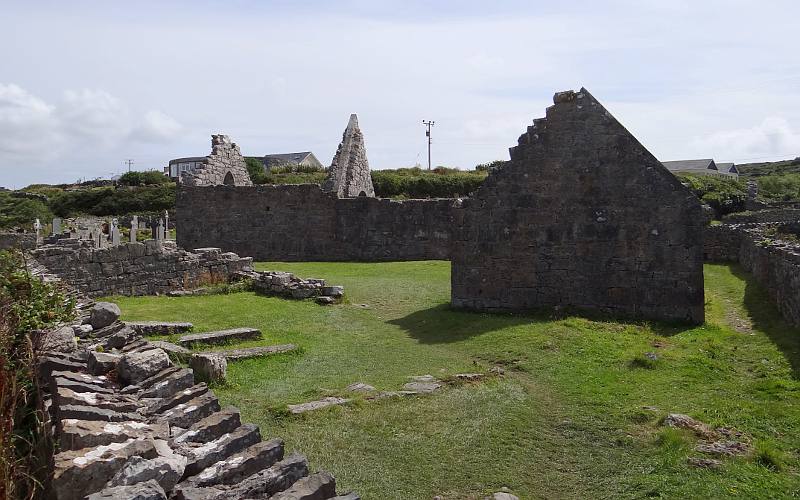 Hurrying to get a few photos of the Seven Churches before the other travelers were in the middle of the shots.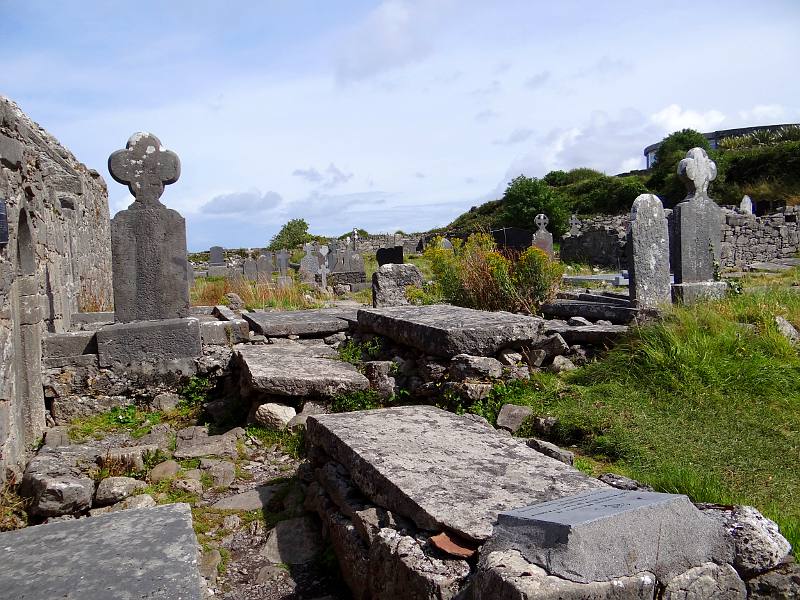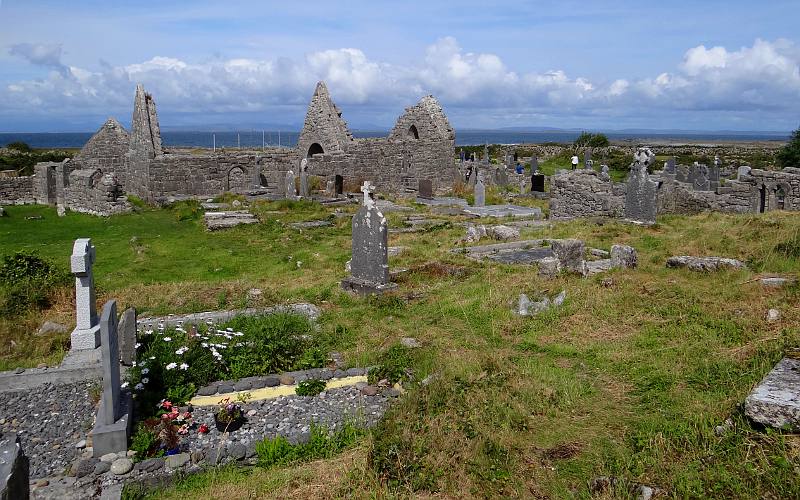 Modern burials are mixed with 1200 year old burials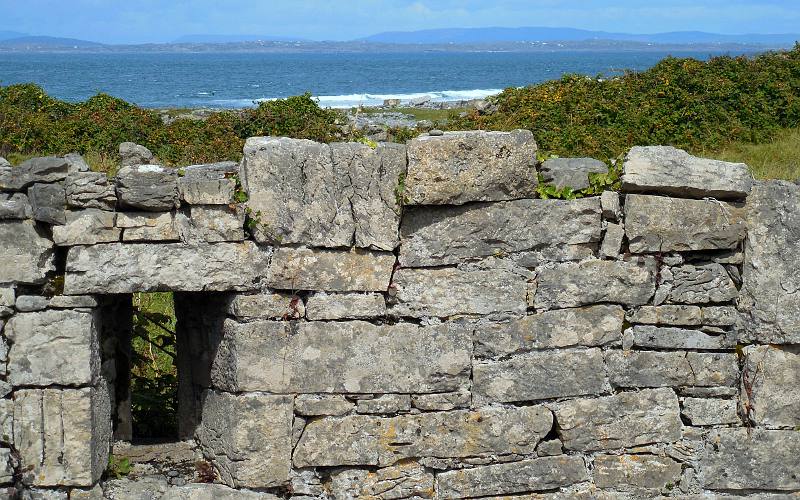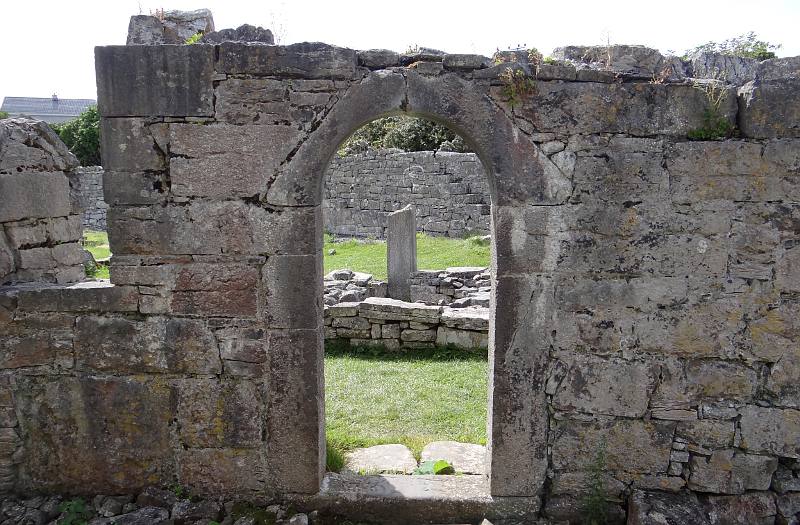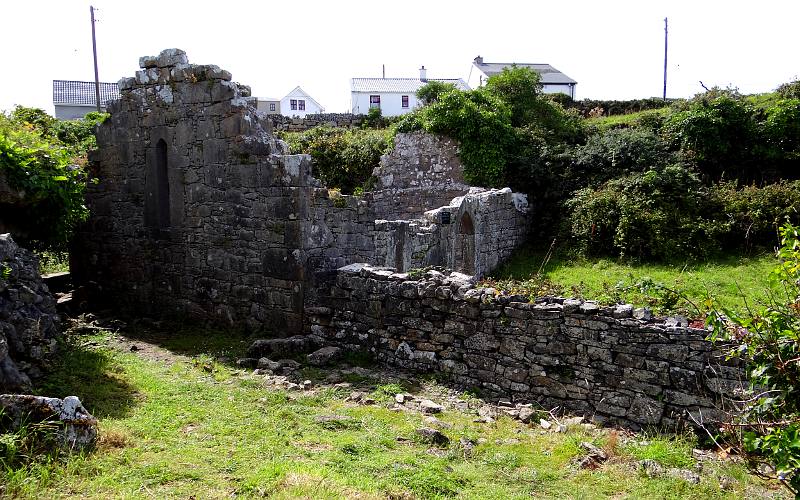 Teampall an Phoill was built in the 15th century.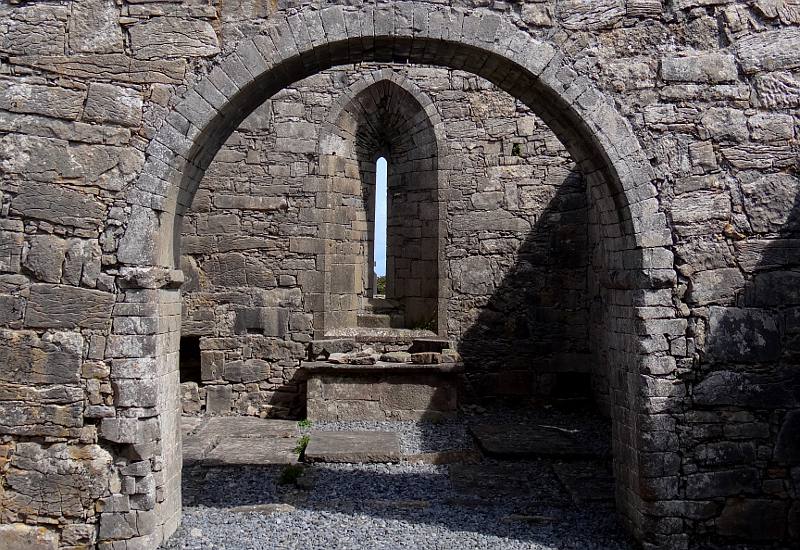 St Brecan's Church (Teampall Bhreacáin) dates from the 8th century.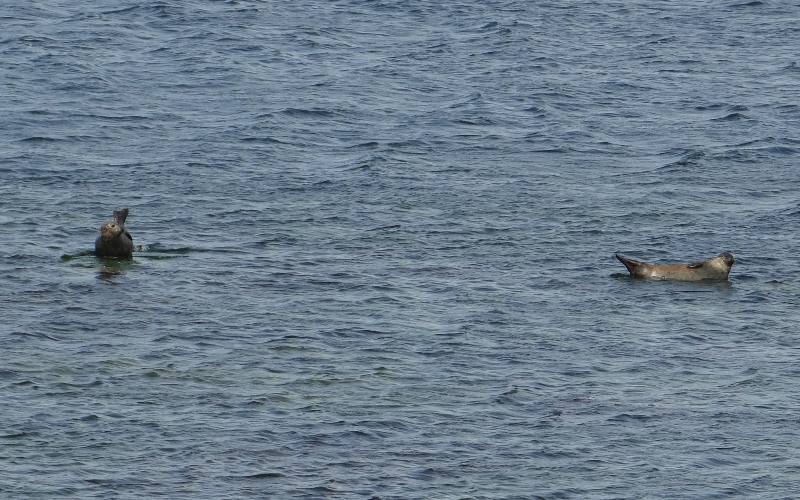 Harbor seals (Phoca vitulina) playing in the water of the north shore of Inishmore.
There is a seal colony along this shore and there were probably others hidden among the rocks.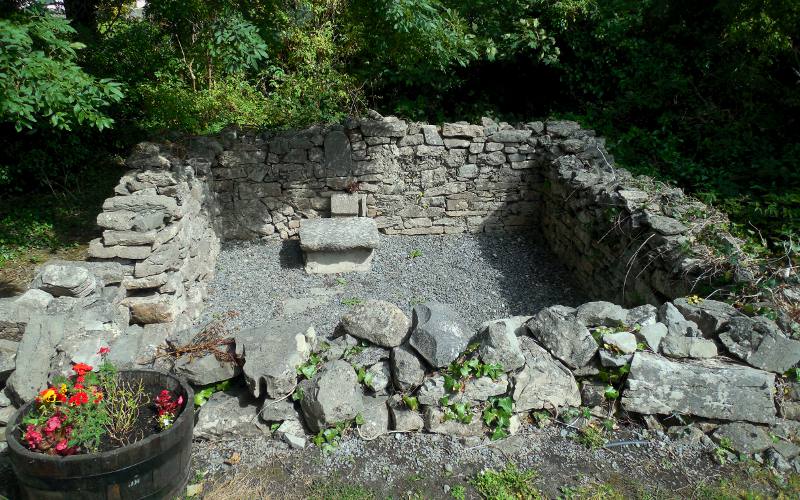 6th century church ruin next to the road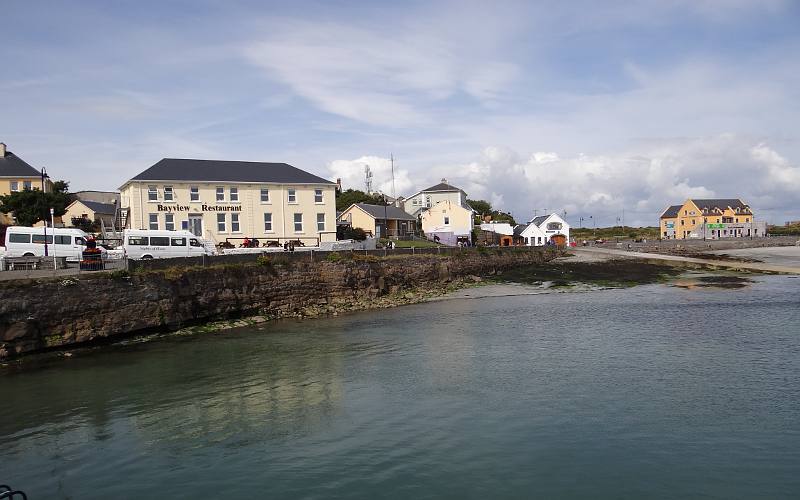 Kilronan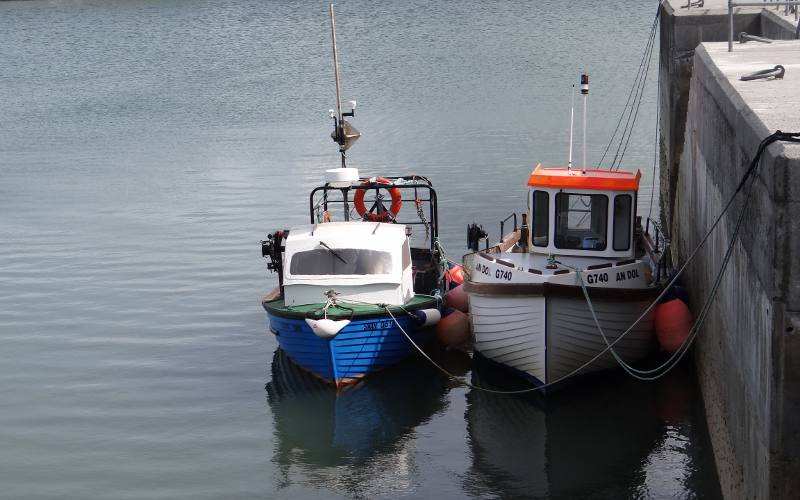 Back in Galway, we had a wonderful supper at Oscar's Seafood Bistro. We started with a selection board of six local tapas style dishes including Clare Island salmon tartar, mussels, prawns, broiled mackerel, smoked salmon, Galway Bay oysters. For our main dishes, Linda had Cleggan lobster with garlic & lemon butter, while I had seared Clew Bay scallops & mussels. A fabulous meal which I would love to repeat some day.
This restaurant was farther from our hotel than we had walked the previous night and we took a taxi to get there. We were walking back, but I misread the map app on my phone and turned us the wrong way when we left the restaurant. I eventually figured out the error, but it turned into a much longer walk and blemished an otherwise wonderful evening.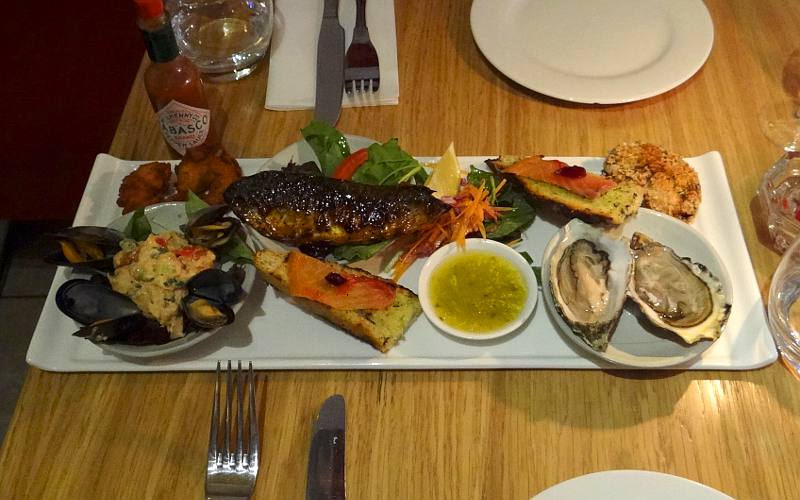 Oscars starter selection board (€16.50)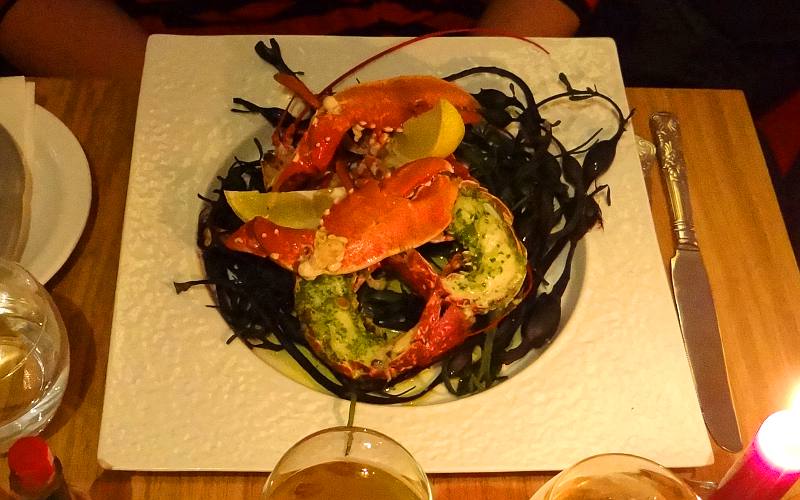 Grilled local lobster with garlic lemon butter (€29.90)

Seared scallops and mussels (€25.50)