2014 Ireland & Worldcon trip
Cliffs of Moher
August 11, 2014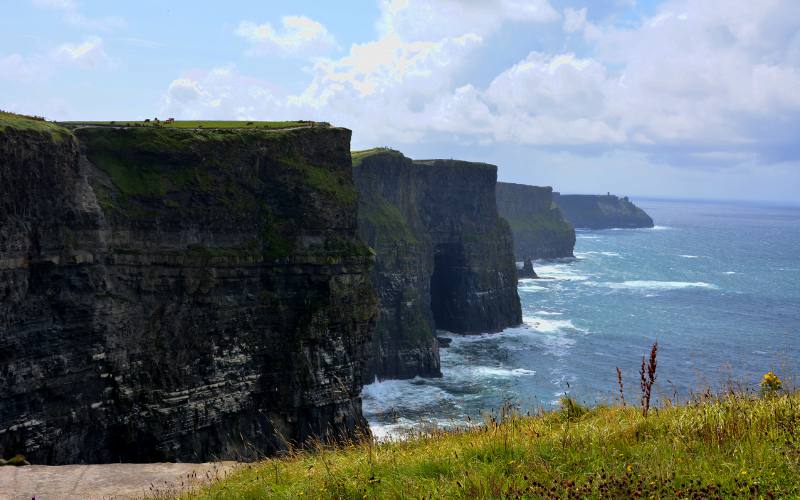 The first view of the Cliffs of Moher (prints & greeting cards)
Monday (continued)
The next stop was the nearby Cliffs of Moher. It was raining harder than we had been getting when we arrived, so we started with a short visit to the visitor's centre. The rain had let up by the time we came out and we climbed a walkway to the cliffs which are up to 700 feet above the Atlantic. They are very impressive and provide stark images of shear rock walls, with huge waves striking their base. The 30' stone O'Brien's Tower at the highest point looks distant and tiny.
The Cliffs have been in many movies, including The Princess Bride, where they are called the Cliffs of Insanity. We walked for some distance in each direction, enjoying the view of the Aran Islands in the distance and cows in the field to the other side. There were a great many people on the path and a large number ignored the rock walls which are intended to keep people from walking to edge. It was VERY windy with occasional extreme gusts and I wondered how often people fall.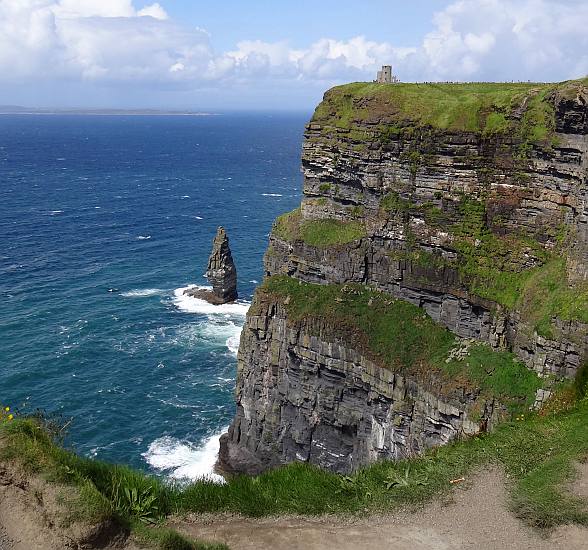 The 30' tall O'Brien's Tower gives scale to the Cliffs of Moher.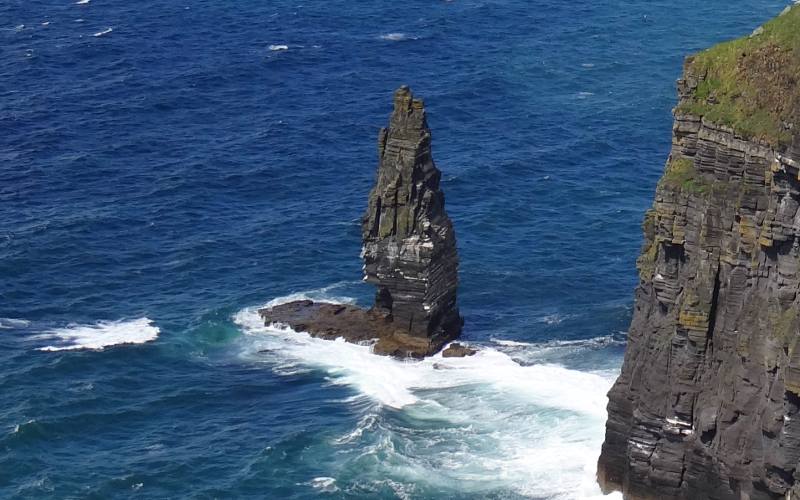 Branaunmore is a 220' tall sea stack rising from the Atlantic Ocean.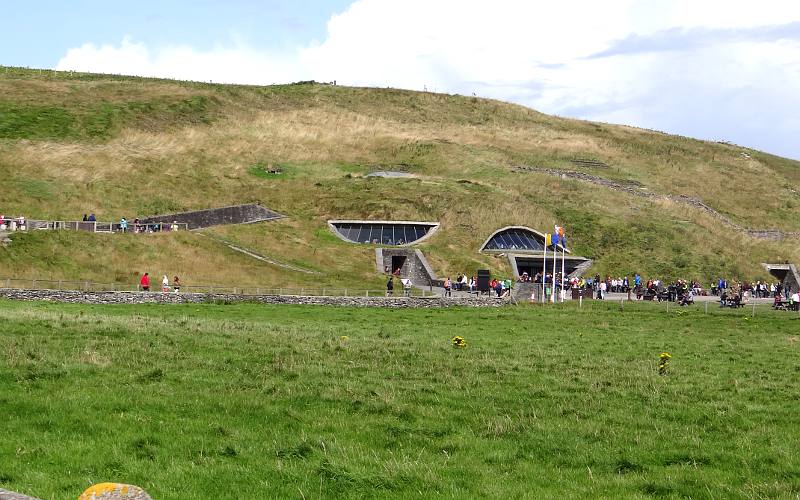 Visitor Centre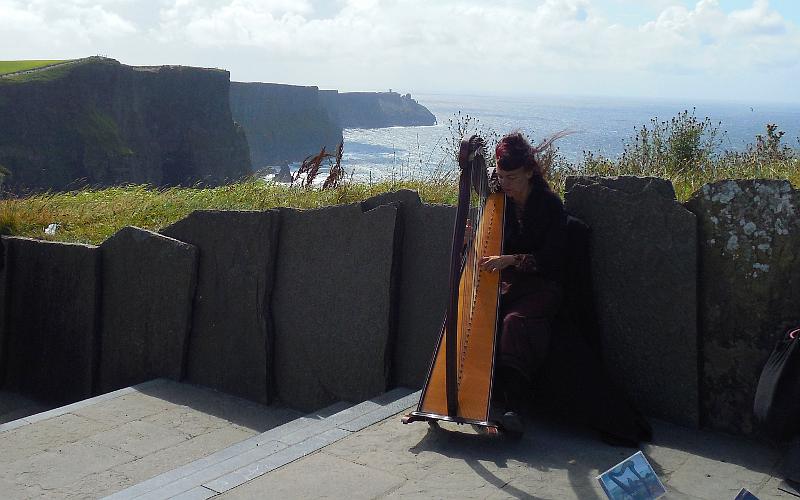 Tina Mulrooney is a celtic harpist & singer who holds a busker license for the Cliffs of Moher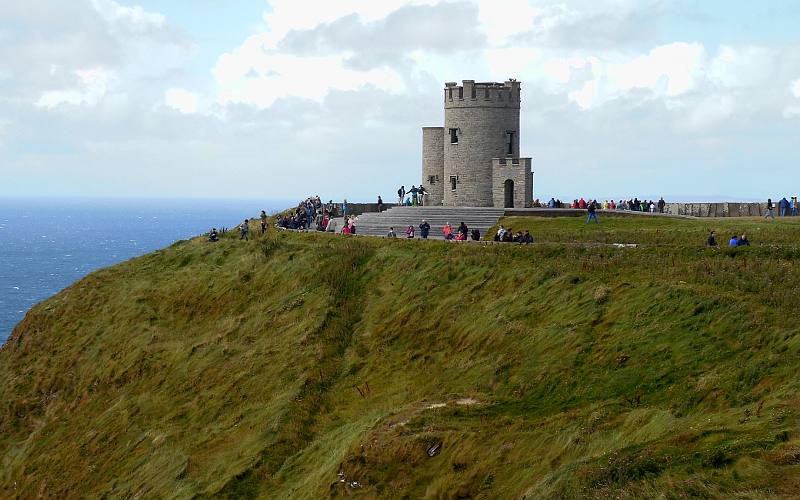 O'Brien's Tower was built to encourage tourism in 1835 by Cornelius O' Brien,
who was a descendant of Brian Boru, the High King Of Ireland.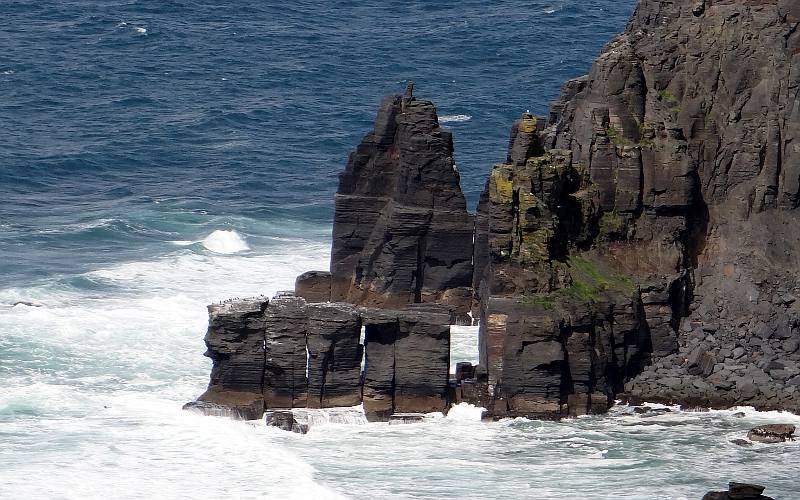 Sea stumps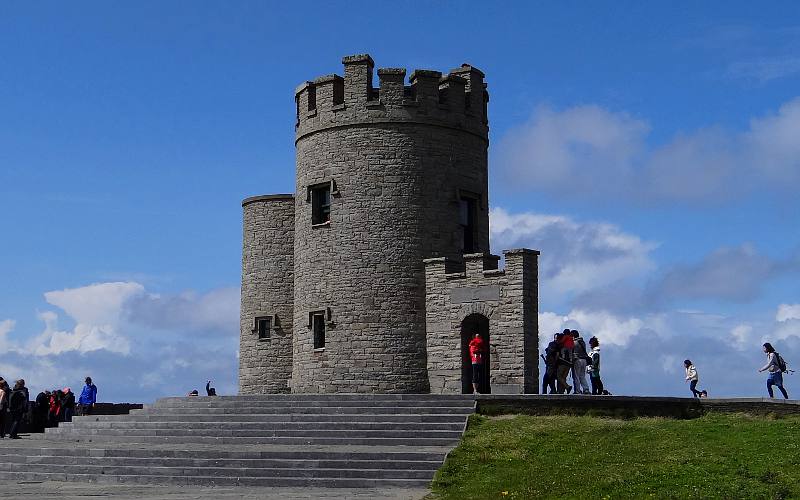 There is a charge of €2 for adults and €1 for children to visit the upper levels of O'Brien's Tower.