2014 Ireland & Worldcon trip
Kilmurvey &
Dun Aengus
August 12, 2014


Linda at Dun Aengus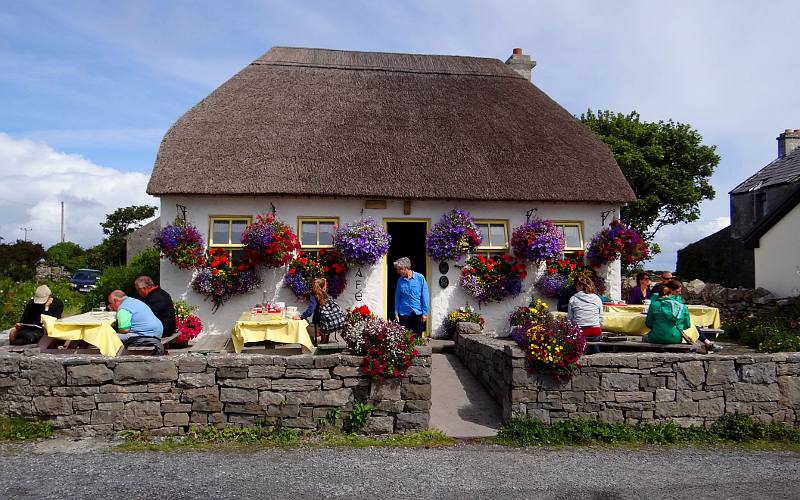 Tigh Nan Phaidi Cafe
Tuesday (continued)
The driver left us at Kilmurvey craft village and we had lunch at an attractive little cafe in a thatch roofed cottage. The only name I could find at the time was "Cafe," but I since learned that it is the Tigh Nan Phaidi Cafe. I ordered smoked mackerel salad and Linda ordered smoked salmon salad. They both turned out to be a serving of the fish, next to a salad.
We hurried through the meal so we could head up to Dun Aengus, which was a fairly challenging 25 minute walk and climb. Dun Aengus is the largest of several stone forts on the island, sitting at the top of a 285' cliff overlooking the Atlantic Ocean. It is a very neat spot, but it would have been more impressive if we had seen it prior to the Cliffs of Moher.
The inner enclosure has been radiocarbon dated to around 1500BC and the "fort" was constructed around 1100BC.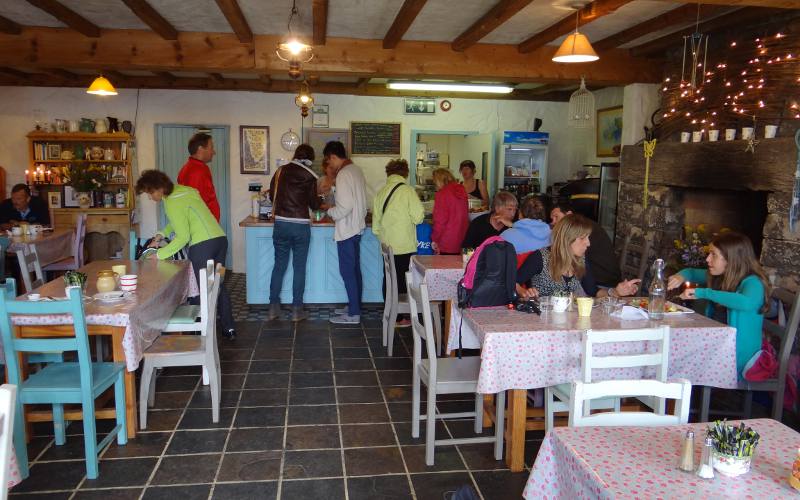 Much like a pub, the food is ordered at the counter and brought to the table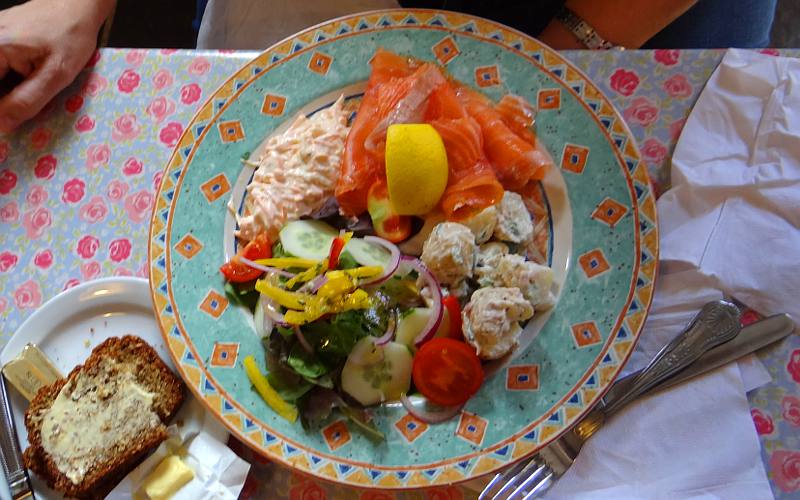 Smoked salmon salad with brown bread (€12)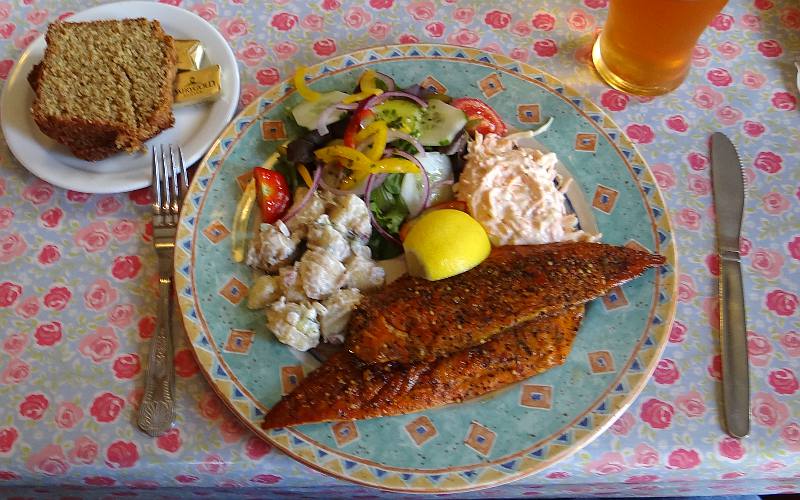 Smoked mackerel salad with brown bread (€12)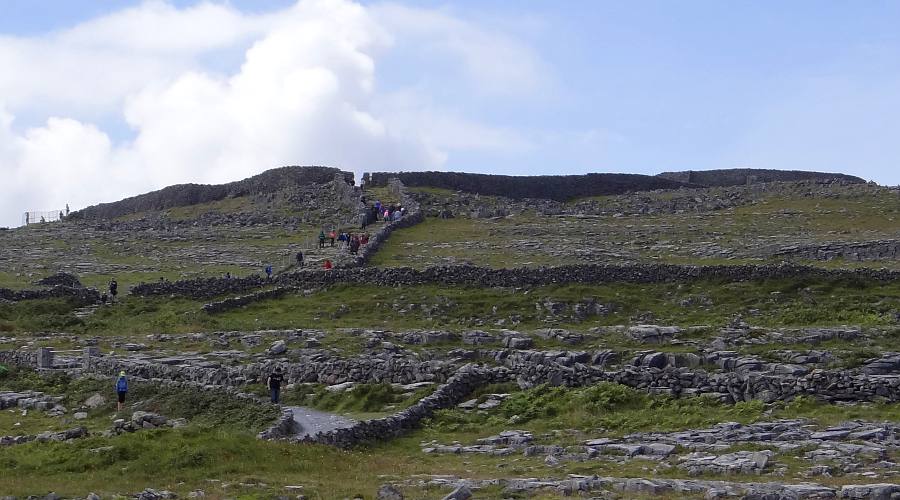 Dun Aengus (Dún Aonghasa in Irish)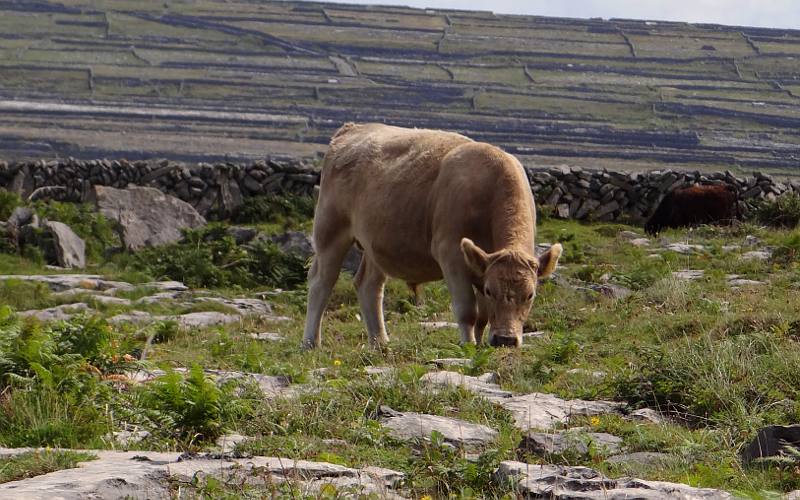 One of the cattle along the path up to Dun Aengus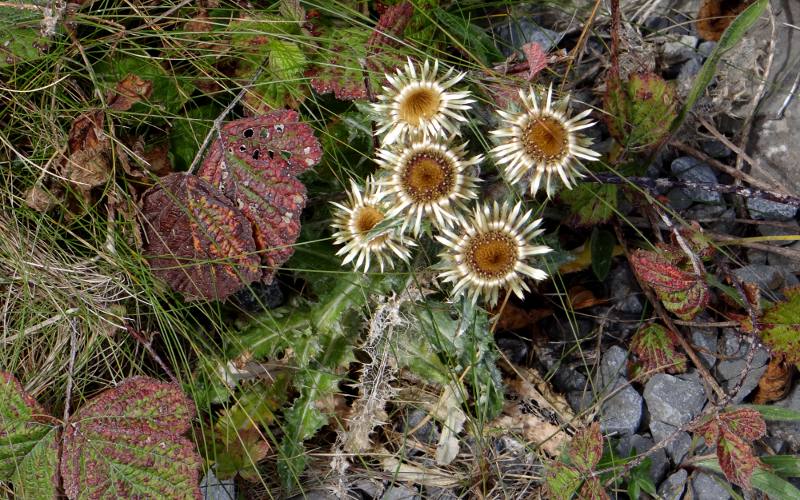 Carline thistle (Carlina vulgaris)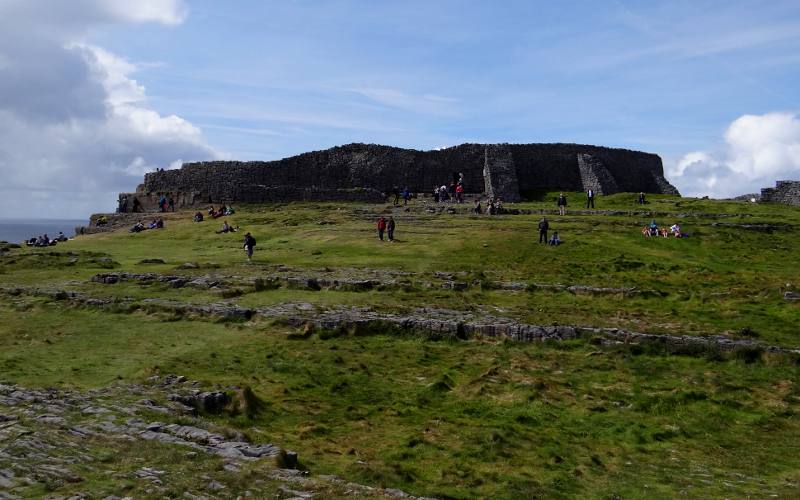 Innermost of the four concentric walls that make up Dun Aengus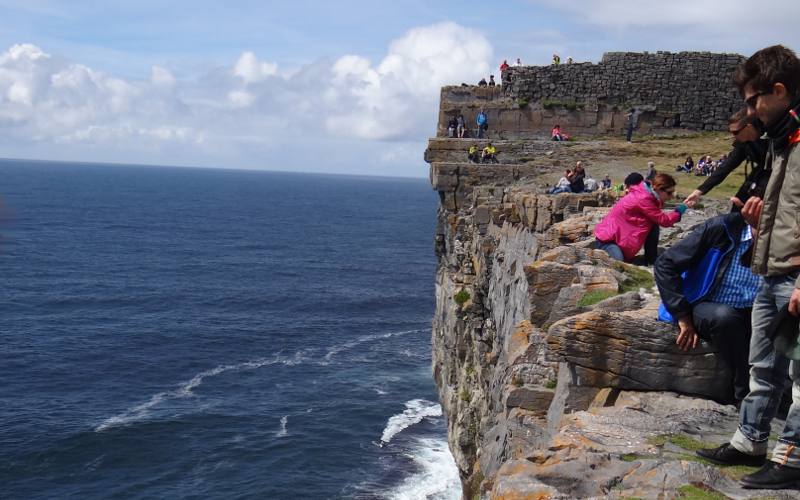 The cliff slowly erodes taking the edge of the walls with it.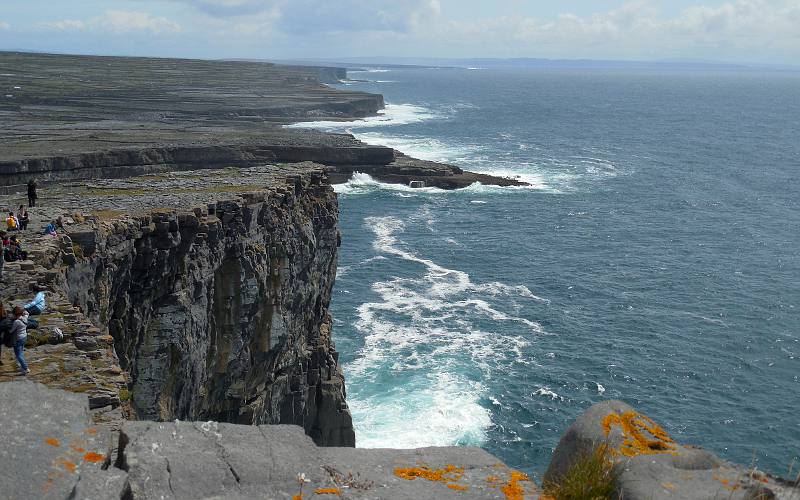 Waves striking the shore. The Cliffs of Moher are in the distance.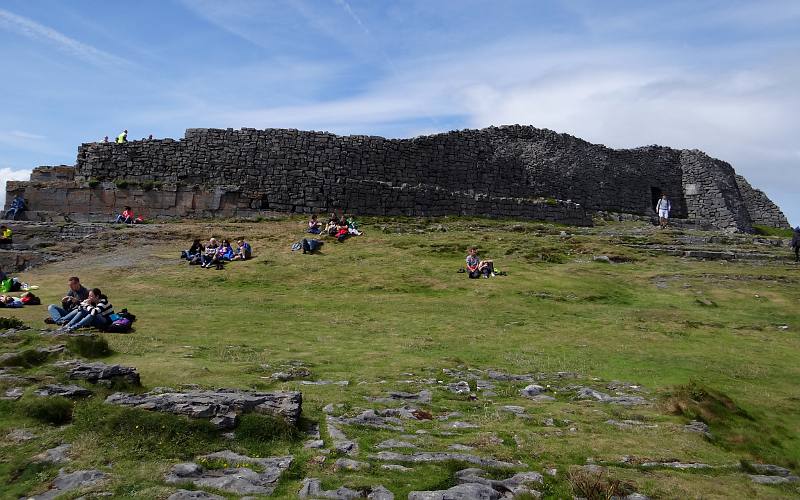 Little is known about how Dun Aengus was used, but there is speculation that its primary purpose
was religious and ceremonial rather than military.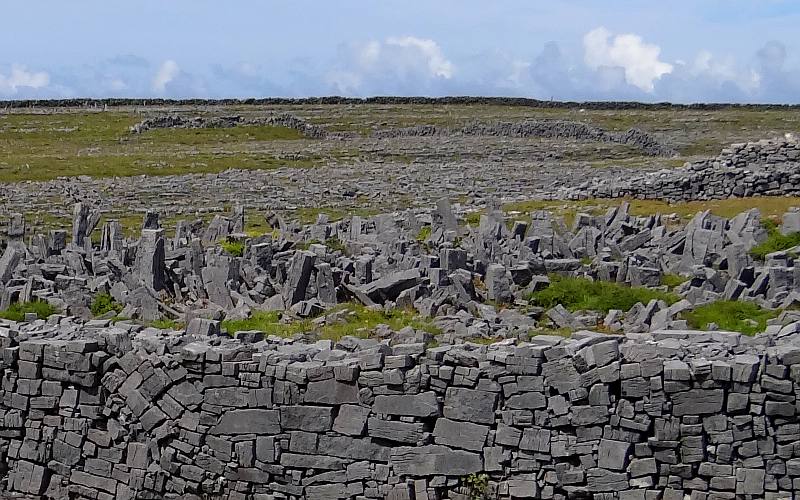 Cheval de frise defensive system of upright stone slabs between the third and fourth walls of Dun Aengus
Returning to Kilmurvey, we shopped for an Aran Island sweater for Linda's birthday (still two days away). I had been researching them online and we had looked at sweaters several times earlier in the trip. We found two small shops selling hand knit sweaters and a larger shop with both hand knit and machine knitted sweaters. Hurrying (because a van was due soon) we ended us selecting a hand knit sweater from a woman who I had read about on Tripadvisor, Sarah Flaherty, who knits her sweaters during the long rainy winter and was knitting when we entered the store. Sarah asked where we live, not wanting to sell one to someone who lives in a warm climate who would never wear it.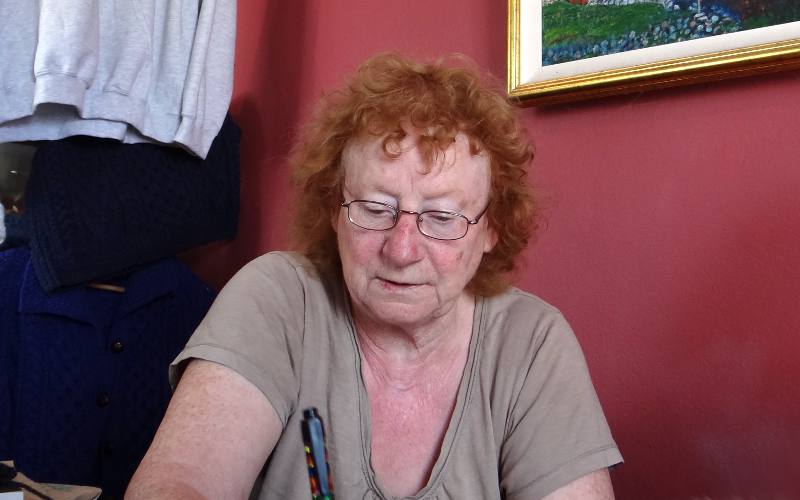 Sarah Flaherty