Final day in Paradise
October 30, 2010




Sun: Radisson Aruba Resort, Passions Beach Bar & Restaurant
Mon: ABC Jeep Tour & California Lighthouse, Alto Vista Chapel, Natural Bridges & Gold Mine, Ostrich Farm & Baby Beach, sunset cruise & Smokey Joes
Tue: Ayo Rock Formation & Donkey Sanctuary, Boca Prins & Fontein Cave, Guadirikiri Cave, Café Rembrandt, Bon Bini Festival & El Gaucho
Wed: SNUBA on the Antilla shipwreck, Pelican's Nest & Aqua Grill
Thur: Fort Zoutman Museum, Submarine Atlantis, Amazonia Brazilian Steakhouse
Fri: Aruba Aloe Factory, Palmera Rum & Zeerover Bar, cemeteries, churches & Casabari Rock, Screaming Eagle

Wedding photos The proposal ath the Eiffel Tower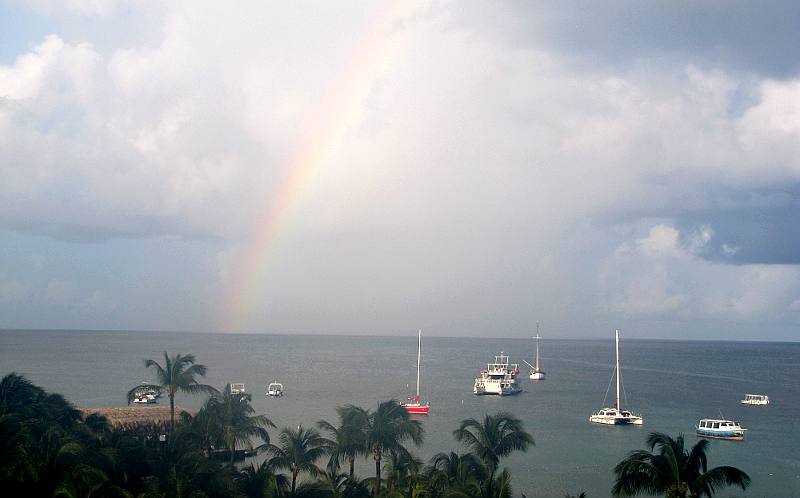 Rainbow as seen from our balcony
Saturday, October 30
We were both up fairly early and enjoyed the second morning in a row with a rainbow.
After a leisurely start to our last morning in Aruba, we packed and checked out of the Radisson. We still had the rental pickup and took advantage of that to make a couple of quick stops.
The first stop was to photograph De Oude Molen. This windmill was built in 1804 in Holland, but was disassembled and shipped to Aruba where it was reconstructed in 1960. It now houses the Dutch Mill Restaurant.
We followed that stop with a short visit to the Bubali Bird Sanctuary. The bird sanctuary's observation tower is just across the road from the windmill.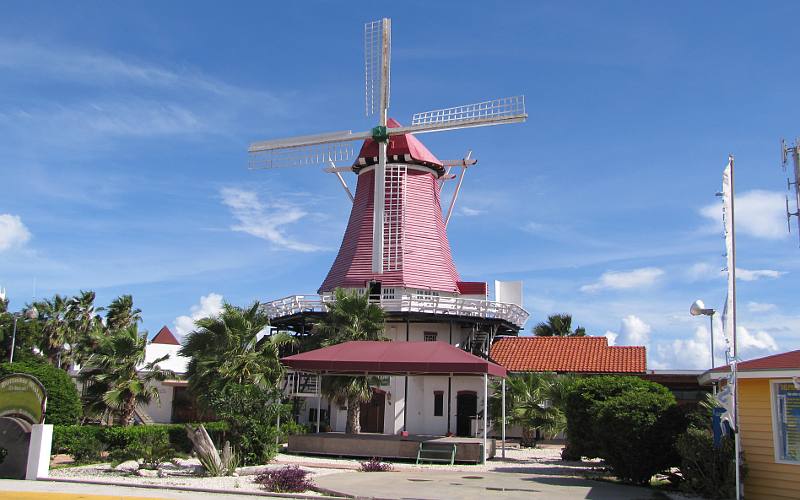 Old Dutch Windmill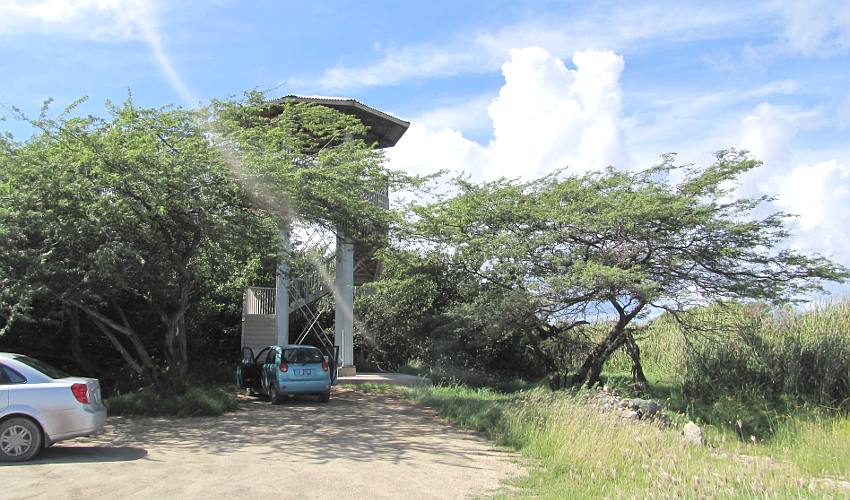 Bubali Bird Sanctuary observation tower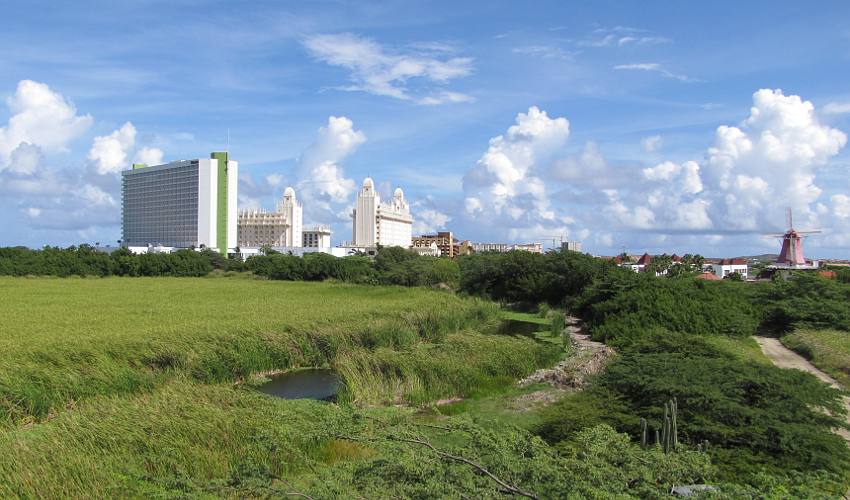 Bubali Bird Sanctuary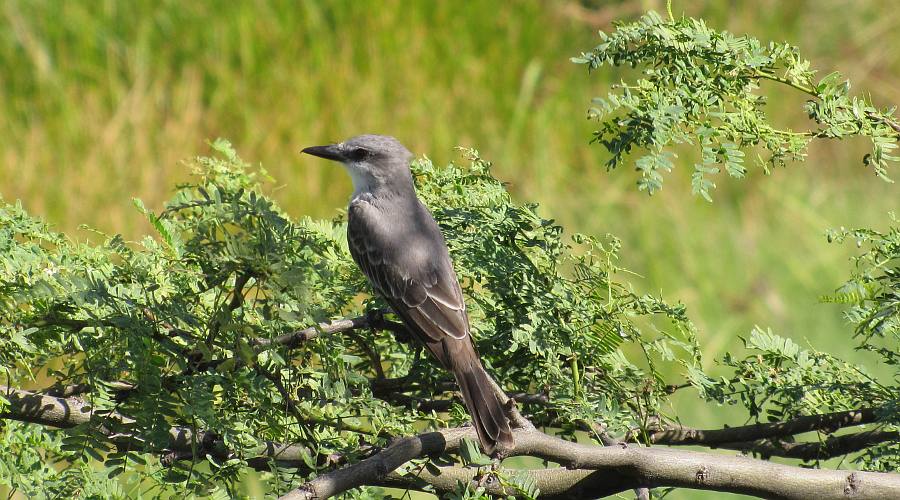 chuchubi - "Tropical Mockingbird" (Mimus gilvus)
We returned our rental pickup to Amigo Car Rental and they drove us to the airport, saving us a taxi ride and fair.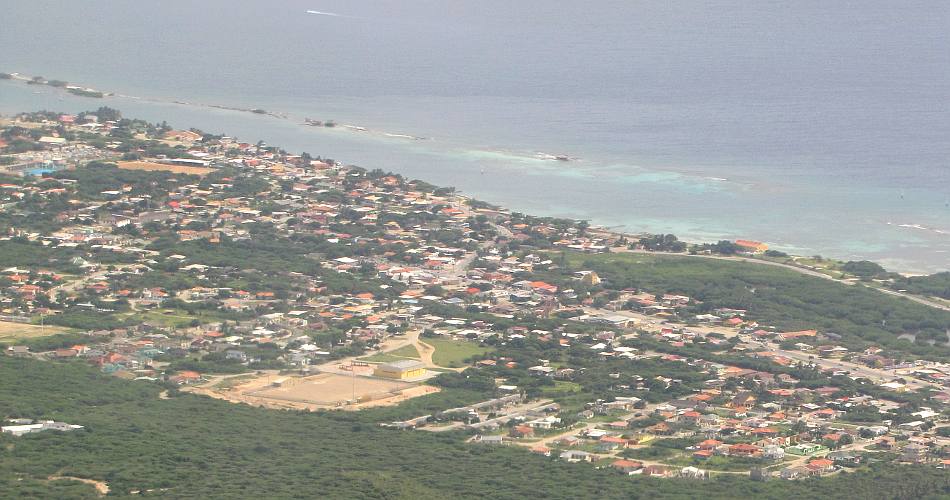 Flying out of Aruba, there was time for a couple of quick photos before we climbed into the clouds - the cemetery and Zeerover Bar
in Savaneta, which we visited on Friday, are in the upper left of the photo (the cemetery is next to the bright blue pool)
Previous page
Keith's other trips Wedding photos The proposal ath the Eiffel Tower Mighty Mac Home