Exploring Aruba churches, stores and cemeteries
October 29, 2010

Sun: Radisson Aruba Resort, Passions Beach Bar & Restaurant
Mon: ABC Jeep Tour & California Lighthouse, Alto Vista Chapel, Natural Bridges & Gold Mine, Ostrich Farm & Baby Beach, sunset cruise & Smokey Joes
Tue: Ayo Rock Formation & Donkey Sanctuary, Boca Prins & Fontein Cave, Guadirikiri Cave, Café Rembrandt, Bon Bini Festival & El Gaucho
Wed: SNUBA on the Antilla shipwreck, Pelican's Nest & Aqua Grill
Thur: Fort Zoutman Museum, Submarine Atlantis, Amazonia Brazilian Steakhouse
Fri: Aruba Aloe Factory, Palmera Rum & Zeerover Bar, Screaming Eagle
Sat: Old Dutch Mill & Bubali Bird Sanctuary

Previous page Next page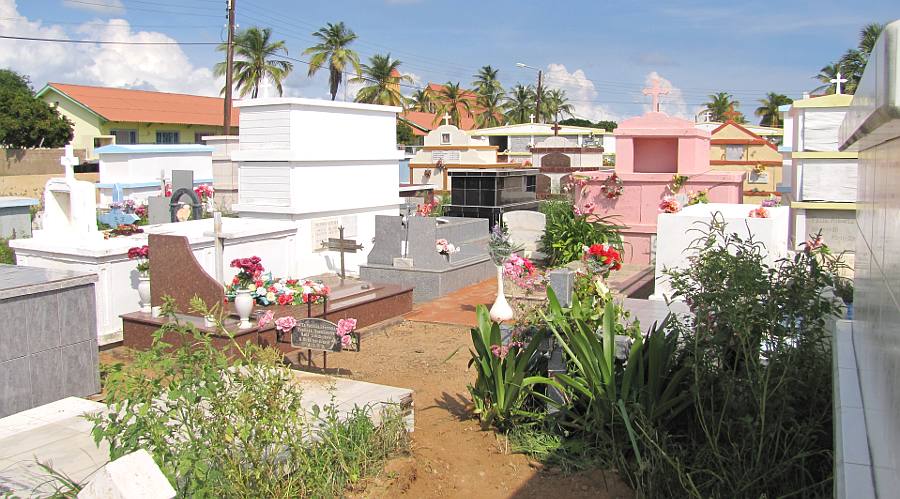 This cemetery is just a little north of Zeerover
Friday continued
For the balance of the afternoon, we mostly wandered.
Our first stop was just a couple of blocks away at an interesting looking cemetery. This cemetery seemed to have mostly burials from the past 20 years. Many of the markers at the end of the above ground burials were handmade. There was no sign on the cemetery or the nearby church and I have been unable to locate their names online.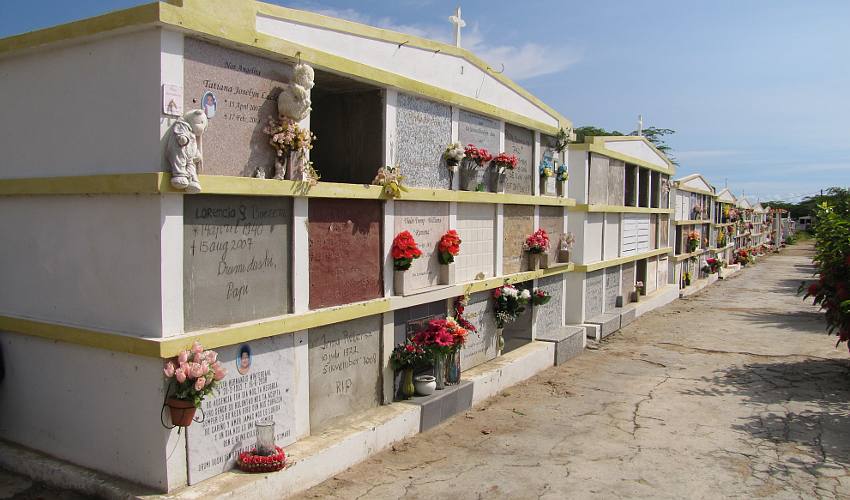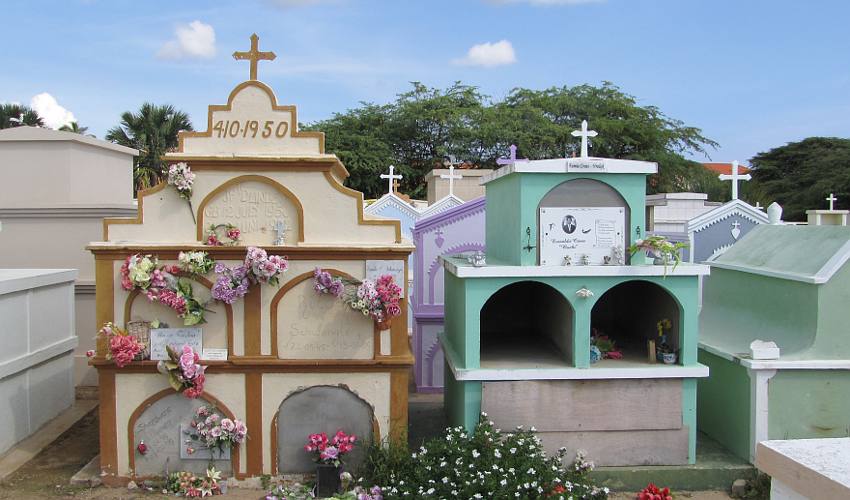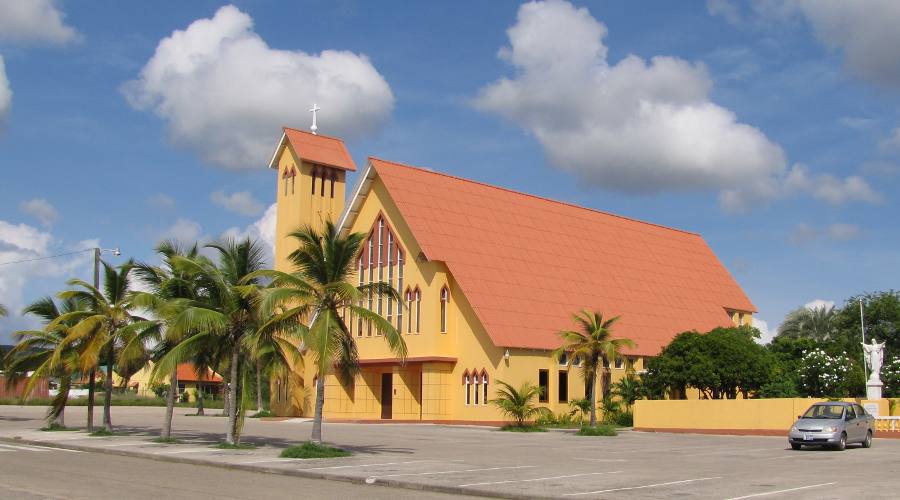 This attractive church is just around the corner from the previous cemetery
Then we headed toward the interior of Aruba to visit Casabari, near Paradera. Casabari seems to be one of the better known attractions on the island, but I didn't find it nearly as interesting as the related Ayo Rock we visited earlier in the week. It does provide a nice view of the nearby countryside and it is free. The restrooms and gift shop were closed this day.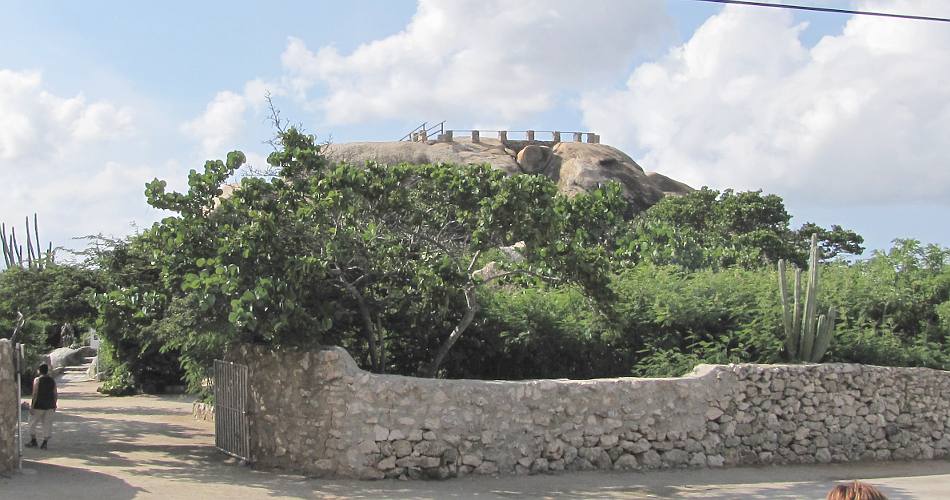 Casibari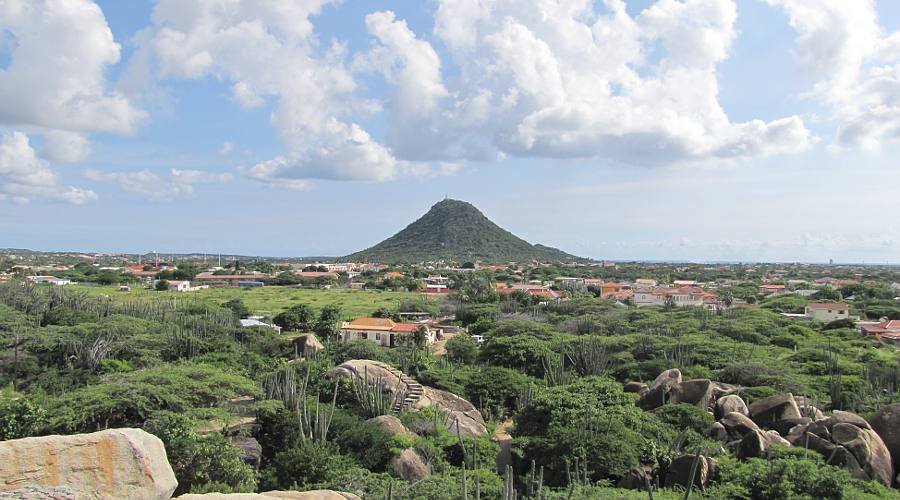 View from the top of Casibari - in the other direction we could see all the way to downtown Oranjestad
We continued driving north toward Noord, stopping to photograph the Santa Ana Catholic Church with its beautiful 100 year old hand carved oak altar. The Santa Ana cemetery also looked interesting, but the gates were locked and it was posted as no trespassing.
A little farther up the street, we visited the Giselle Department Store, where the Halloween costumes were the hottest item being sold. Although most of the Giselle staff were wearing uniform suits, a few younger woman were working in Halloween costumes. Giselle made me think of a crowded Woolworth store from the 1970s.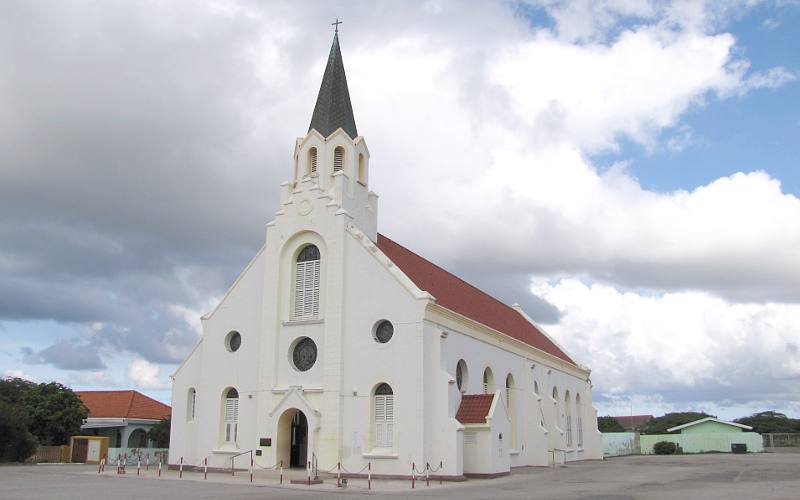 Santa Ana Church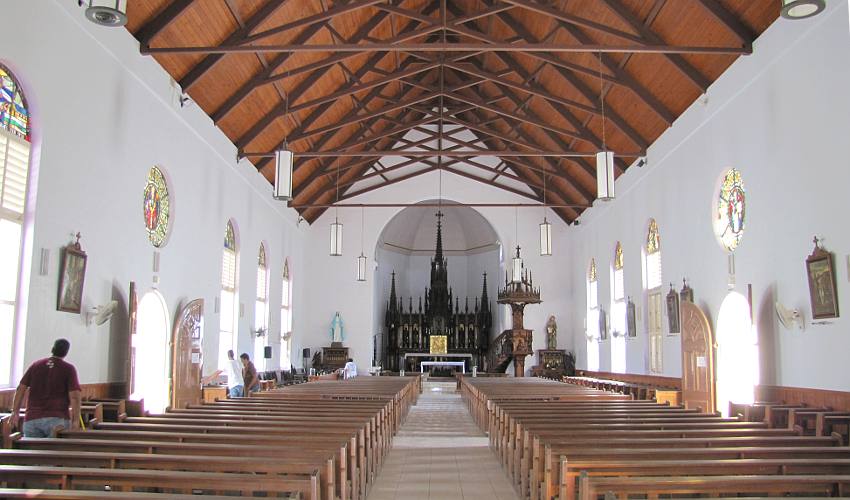 Interior of Santa Ana Catholic Church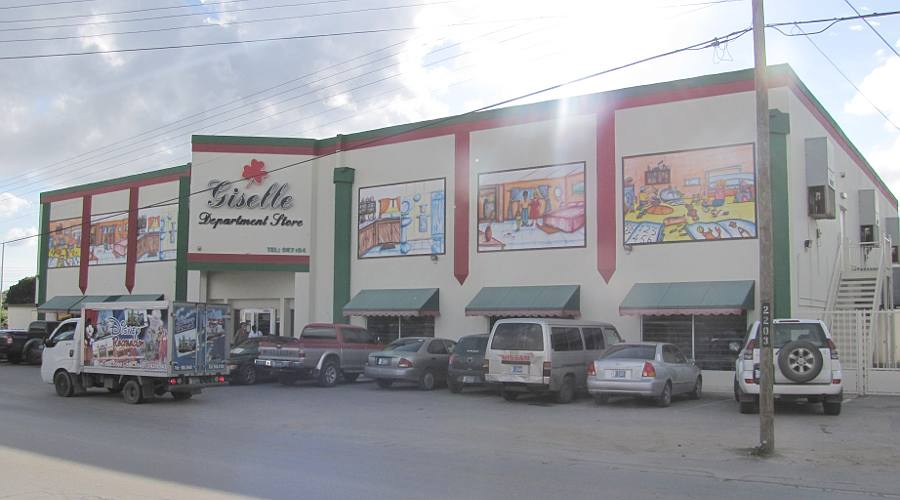 Giselle Department Store
Turning toward the shore, we made a couple more stops to take photos. We then returned to our hotel to change to swimsuits and went to Hadicuran Beach, just north of Palm Beach and the high-rise hotels. We found a stretch with a great many large interesting shells and at least 5 kinds of coral. It was the best shelling I have ever seen and Linda brought several home with us.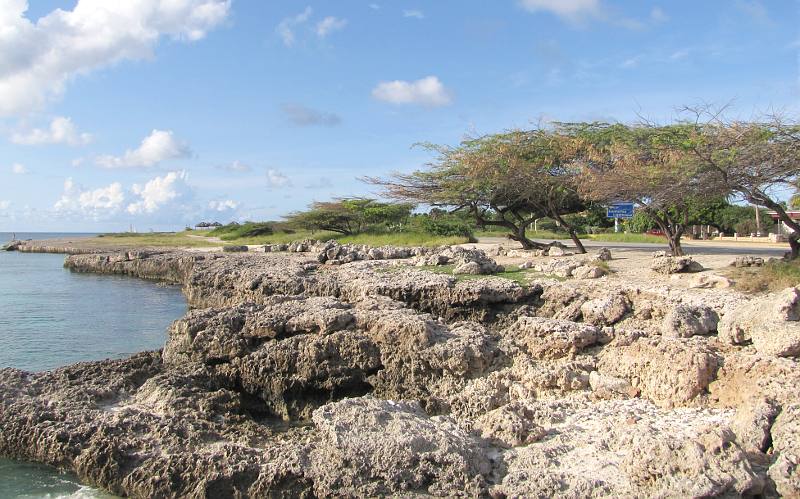 Malmok Beach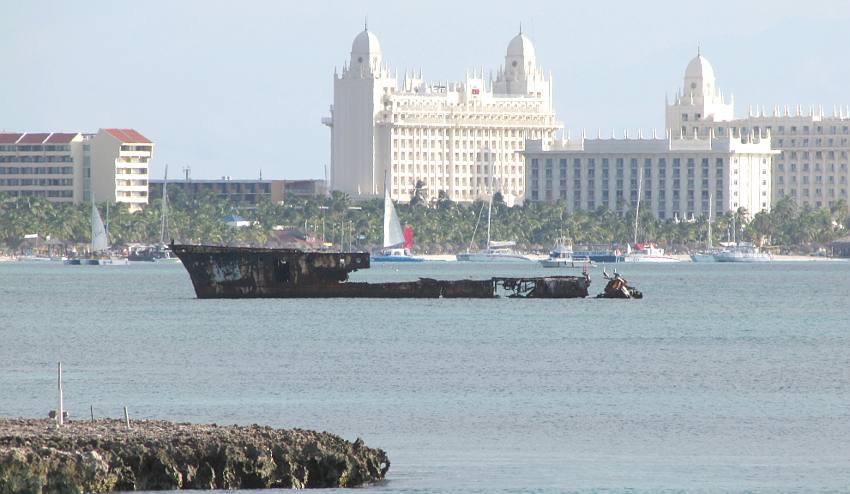 Baboo shipwreck - the Baboo was sunk to create a reef, but Hurricaine Lenny moved it closer to shore in 1999