Fort Zoutman Museum & lunch at the Paddock
October 28, 2010

Sun: Radisson Aruba Resort, Passions Beach Bar & Restaurant
Mon: ABC Jeep Tour & California Lighthouse, Alto Vista Chapel, Natural Bridges & Gold Mine, Ostrich Farm & Baby Beach, sunset cruise & Smokey Joes
Tue: Ayo Rock Formation & Donkey Sanctuary, Boca Prins & Fontein Cave, Guadirikiri Cave, Café Rembrandt, Bon Bini Festival & El Gaucho
Wed: SNUBA on the Antilla shipwreck, Pelican's Nest & Aqua Grill
Thur: Submarine Atlantis, Amazonia Brazilian Steakhouse
Fri: Aruba Aloe Factory, Palmera Rum & Zeerover Bar, cemeteries, churches & Casabari Rock, Screaming Eagle
Sat: Old Dutch Mill & Bubali Bird Sanctuary

Previous page Next page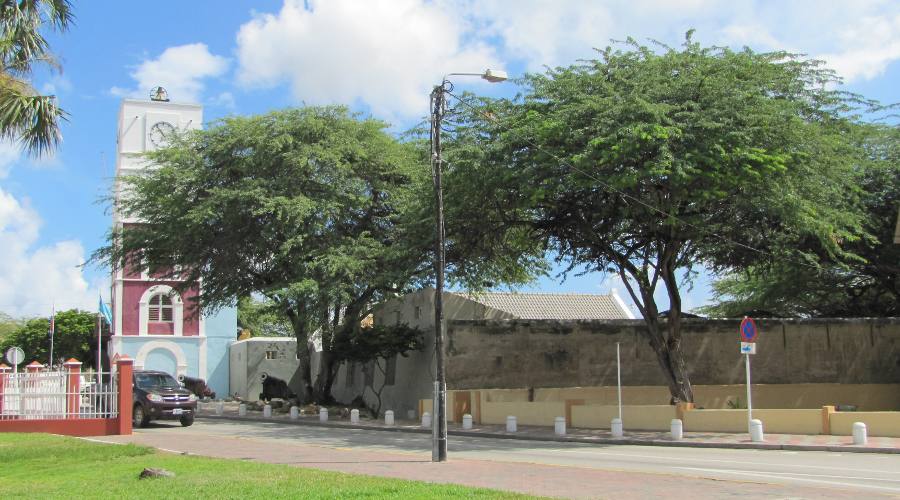 Fort Zoutman and King Willem III Tower
Thursday - day 6
This was the first morning of our honeymoon where nothing was planned and we made a lazy start to the day. We finally decided on taking a submarine tour and booked that before taking a taxi to downtown Oranjestad to visit the Fort Zoutman museum.
Fort Zoutman was built in 1798 and is Aruba's oldest building. The attached Willem III Tower was built in 1868 and first lit on King Willem III's birthday. The tower served as both a lighthouse and public clock tower until the light was extinguished in 1963.
Today, Fort Zoutman houses a modest museum with a collection mostly made from donations from the citizens of Aruba. The exhibits depict the history and development of Aruba and take perhaps 25 minutes to tour and appreciate.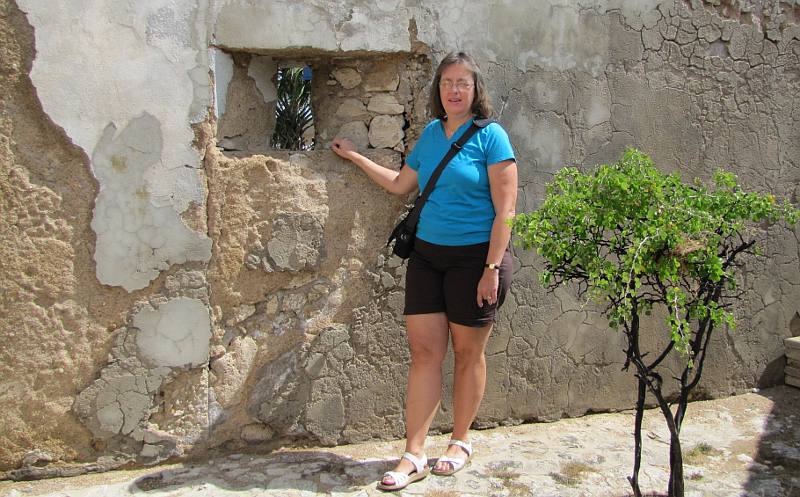 Linda standing next to one of the musket ports in the wall along the rear of Fort Zoutman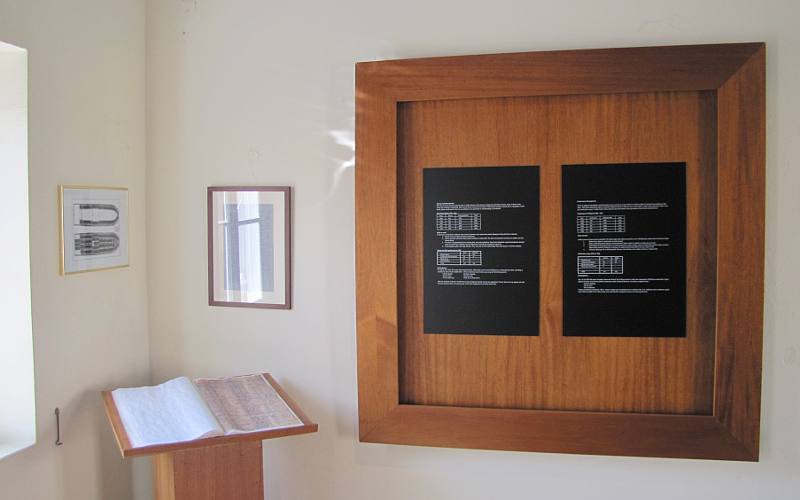 One of the exhibits which I found to be the most interesting tells the story of slavery in Aruba
With a couple more free hours, we did a little window shopping and had lunch at Eetcafe the Paddock. The Paddock restaurant is along the downtown pier and we selected a shaded table near the water. The service was extremely slow and poor. I would be unlikely to go there again.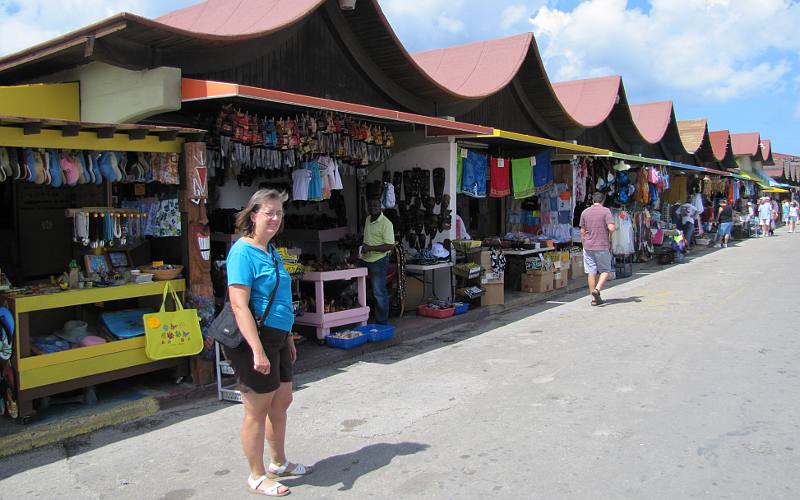 Linda checking out some of the booths along the downtown Oranjestad shore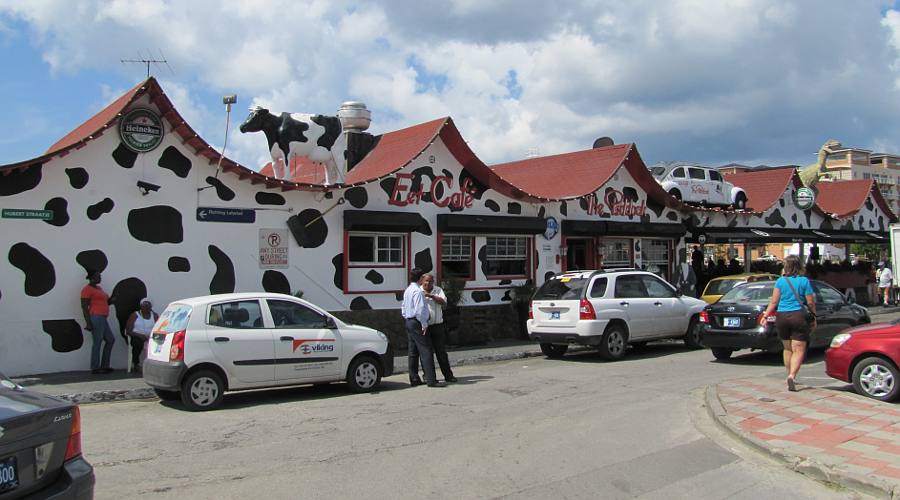 The Paddock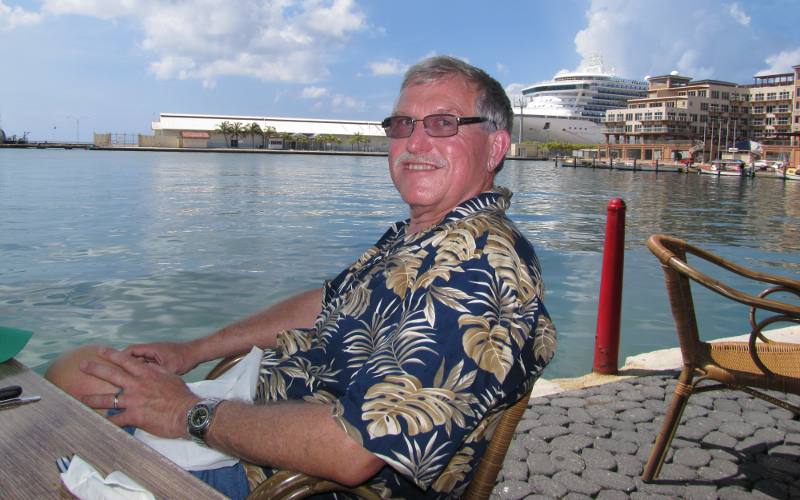 Me at our table at The Paddock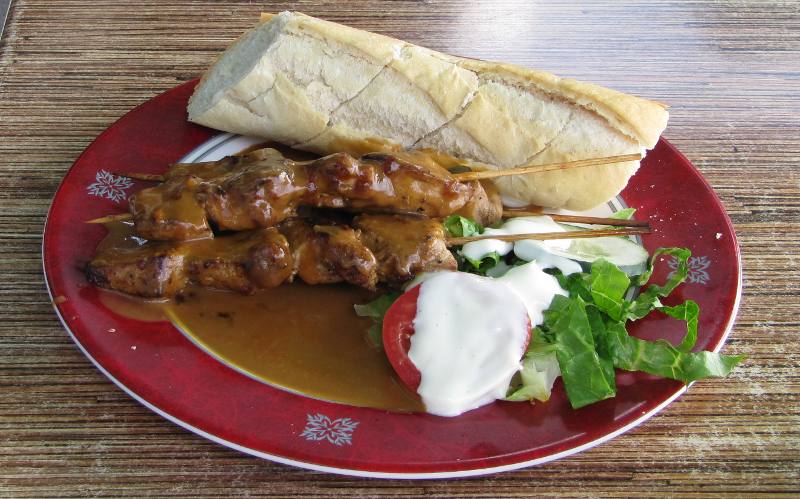 Sate with French bread and salad ($10)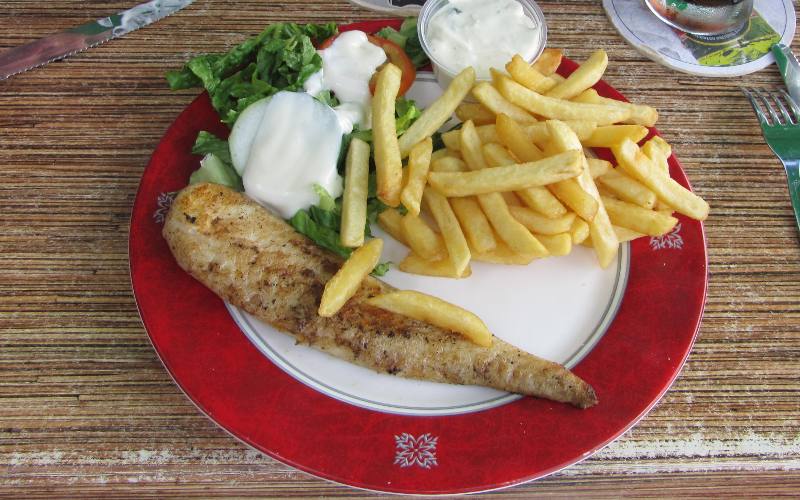 Grilled grouper fillet and French fries ($7.50 + $2.25)