Café Rembrandt
October 26, 2010




Sun: Radisson Aruba Resort, Passions Beach Bar & Restaurant
Mon: ABC Jeep Tour & California Lighthouse, Alto Vista Chapel, Natural Bridges & Gold Mine, Ostrich Farm & Baby Beach, sunset cruise & Smokey Joes
Tue: Ayo Rock Formation & Donkey Sanctuary, Boca Prins & Fontein Cave, Guadirikiri Cave, Bon Bini Festival & El Gaucho
Wed: SNUBA on the Antilla shipwreck, Pelican's Nest & Aqua Grill
Thur: Fort Zoutman Museum, Submarine Atlantis, Amazonia Brazilian Steakhouse
Fri: Aruba Aloe Factory, Palmera Rum & Zeerover Bar, cemeteries, churches & Casabari Rock, Screaming Eagle
Sat: Old Dutch Mill & Bubali Bird Sanctuary

Previous page Next page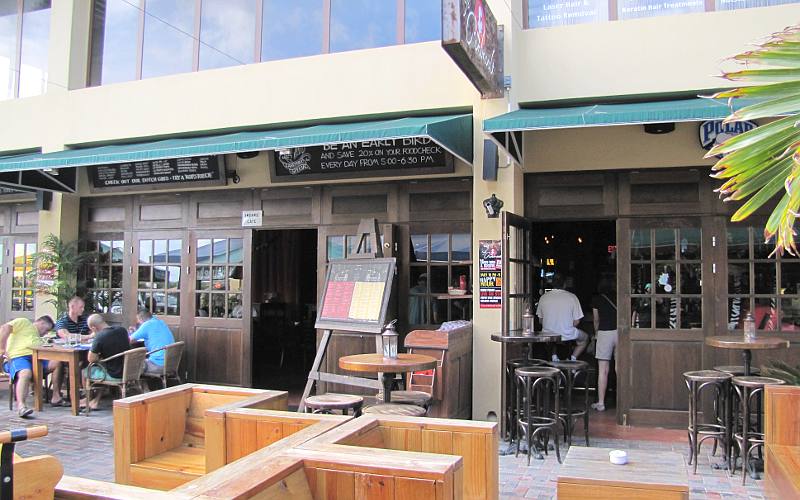 Café Rembrandt
Tuesday continued
Returning from our tour, we had the taxi driver drop us off at the Café Rembrandt in South Beach Centre near the Radisson Hotel. As we approached the restaurant, a man from US got up from a table and asked if I would take his photo with the restaurant in he background. He said he had been waiting 15 minutes for someone to come by so he could get a photo showing that we was in Aruba.
It was getting close to 2 PM, but Café Rembrandt was still busy and service was a bit slow. Linda chose to have the salad of the day, which was topped with melted goat cheese, pine nuts and honey. I had the pork tenderloin sate - a steak skewer with peanut butter sauce and bread. Both dishes were good, but not so good that we returned to Rembrandt's during our short visit to Aruba.
This was the first of several restaurants in Aruba which charged us for refills of beverages such as iced tea and Diet Coke - $2.50 each. It was also one of the few places to list prices in both florins and dollars. The dollar prices averaged about 2.5% higher than florins.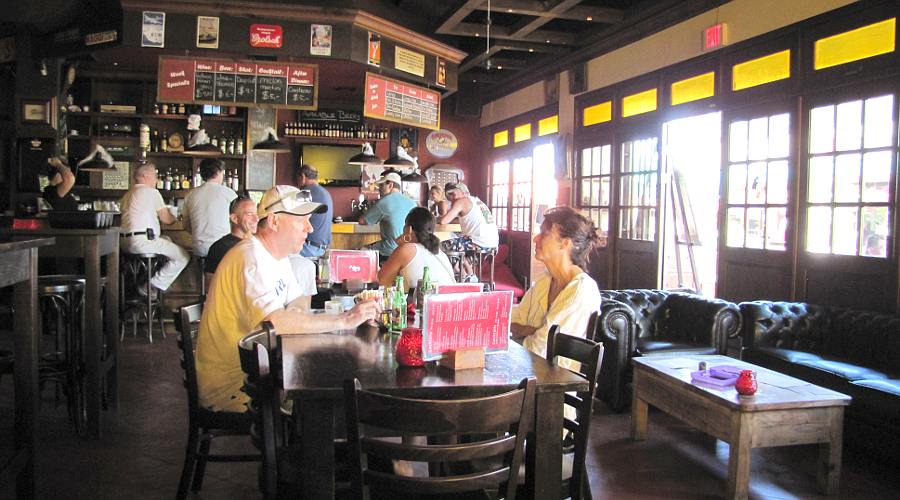 Café Rembrandt dining room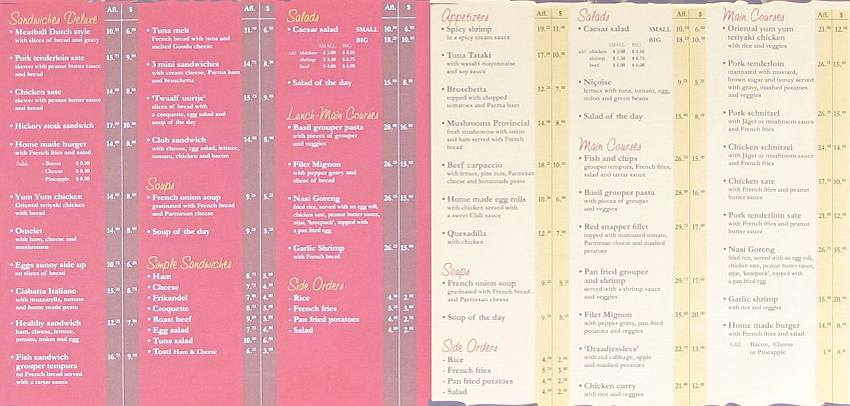 Café Rembrandt menu from October - larger image of lunch menu, larger image of supper menu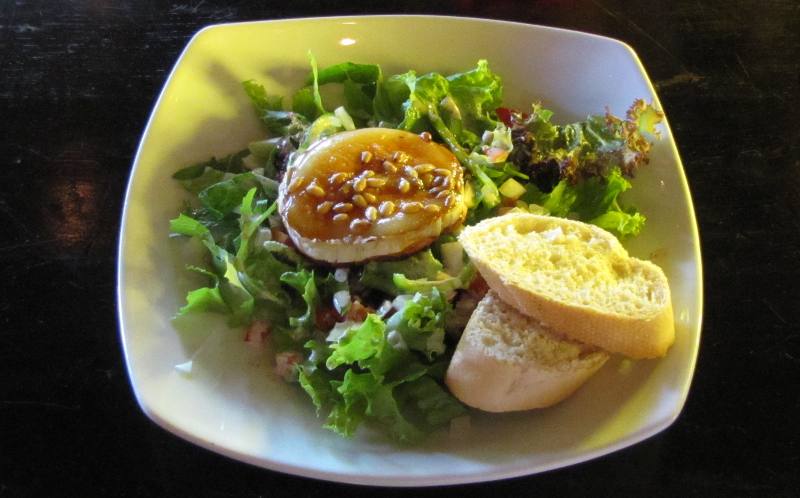 Salad with melted goat cheese, pine nuts and honey $8.50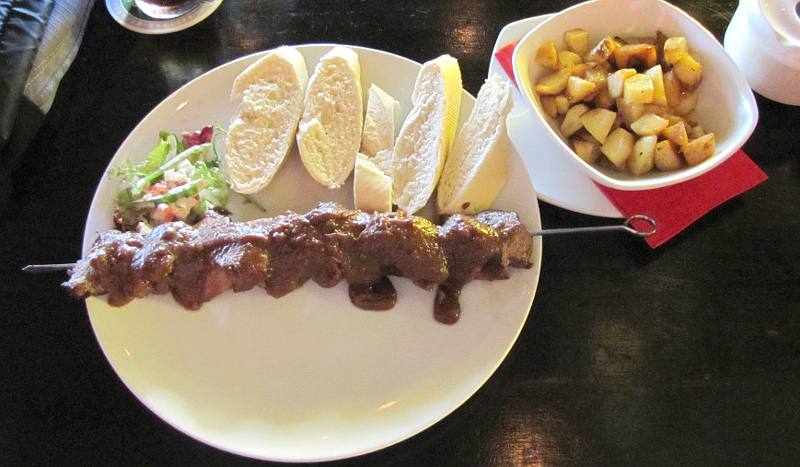 pork tenderloin sate with bread and one side $9