Sunday worship at St. Martin-in-the-Fields
May 2, 2010

St. Martin-in-the-Fields
Sunday - day 9
The first time that I came to London, I went to Evensong at St. Martin-in-the-Fields. I enjoyed is so much that I attended the Palm Sunday service at St. Martin-in-the-Fields during my next trip. It is now my church in London and I brought Linda to the church for the 10 AM service.
There has been a church at St. Martin-in-the-Fields since the early 13th Century. The church survived the Great Fire of London, but was replaced with a new James Gibbs designed building in 1721. St. Martin-in-the-Fields is well known because of its prominent location on Trafalgar Square, its ministry to the homeless, the cafe in its crypt, and the many concerts performed there, including the Academy of St. Martin-in-the-Fields which was cofounded by Sir Neville Marriner and John Churchill.
It was rainy much of the day this day, but the Charing Cross Underground Station let us out just behind the church and we were there without getting wet.
Because the eucharist at St. Martins is served to any Christian who is eligible to take communion at their home church, we were able to participate in all parts of the worship service. Although the senior minister and the Choir of St Martin-in-the-Fields were both gone this Sunday, the Assistant Priest and St. Martin's Occasional Singers did a fine job and I enjoyed the service thoroughly.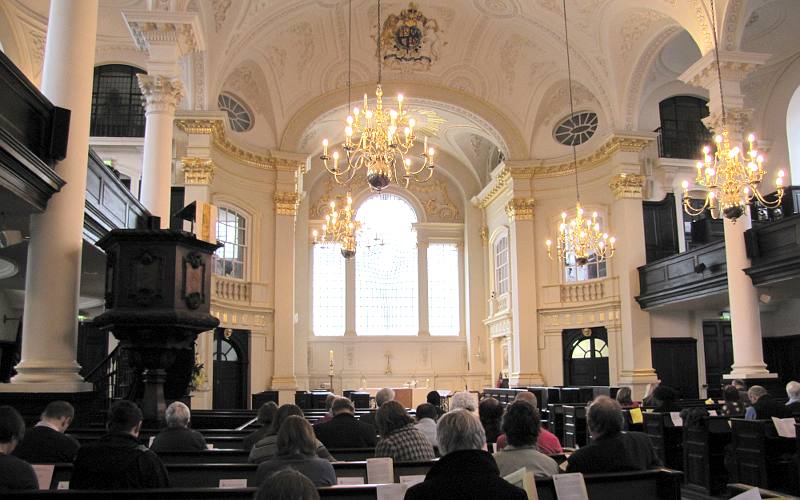 St. Martin-in-the-Fields sanctuary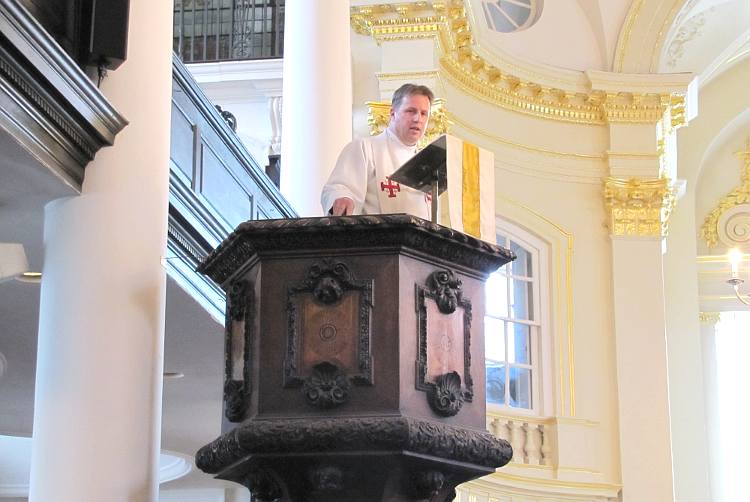 Reverend Richard Carter delivering the sermon at St. Martin-in-the-Fields
Following the service, we had a short walk across the street to the National Portrait Gallery where we met William and Fay. They had already been touring the art gallery, but we took 45 minutes to give it a quick look through, spending much of our time on the 1st floor where (among other things) we saw the portraits of the Royal family.
The National Portrait Gallery was the first portrait gallery in the world when it opened in 1856. It was established with the criteria that the Gallery was to be about history, not about art, and about the status of the sitter, rather than the quality or character of a particular image considered as a work of art.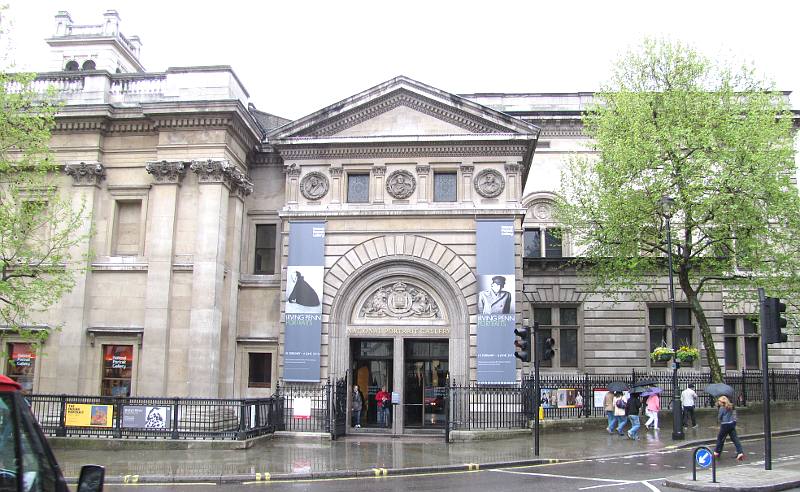 National Portrait Gallery
We walked a couple of blocks from there to Leicester where we purchased half price theater tickets at the TKTS both for a matinee. Then east a couple of more blocks to the Tom Crib Pub, where we had cider and waited for Andalucia Tapas Restaurant to open at 12:30PM.
The Tom Cribb is named for a bare knuckle boxing champion from the early 1800s who ran a pub there.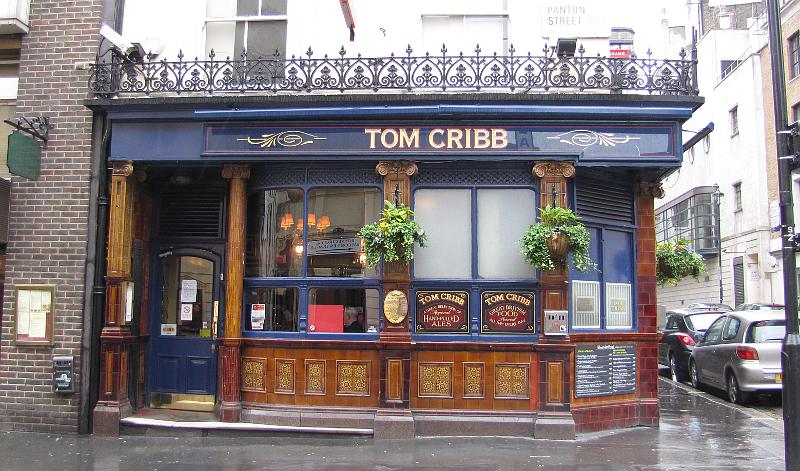 Tom Cribb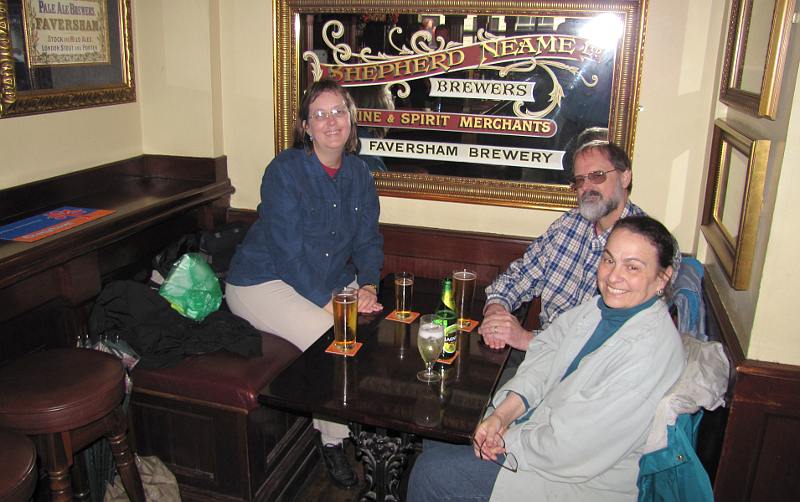 Linda, William and Fay in the Tom Cribb