Fortnum & Mason
May 2, 2010

Lunch at Andalucia Tapas Restaurant and shopping for cheeses and chocolates at Fortnum & Mason in London.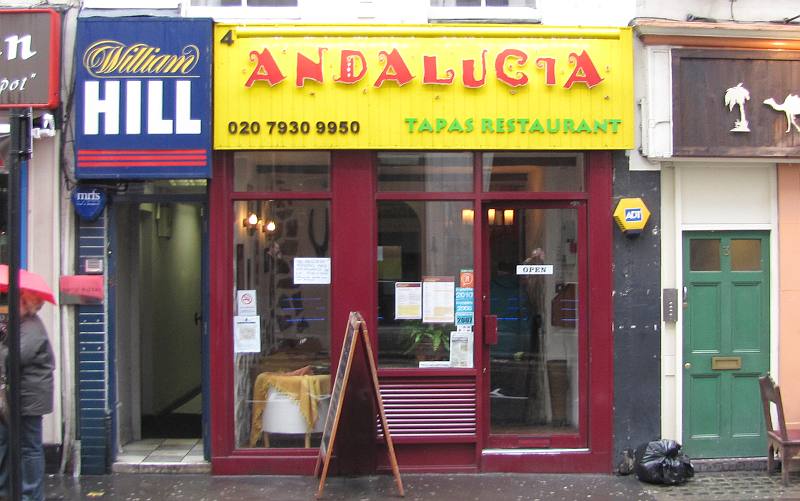 Sunday - day 9 (continued)
Finishing our drinks at Tom Crib Pub, we crossed over the street to Andalucia Tapas Restaurant when it opened at 12:30. The small tapas restaurant is located in the basement.
We had a ball, ordering 2 or 3 small plates each. My favorite dishes included the Chorizo al vino (Spanish sausage in red wine), the Chipirones rellenos con gambas (baby squid stuffed with king prawns) and Pulpo a la gallega (Galica style octopus with paprika &
olive oil). Most of the dishes were around £4-5.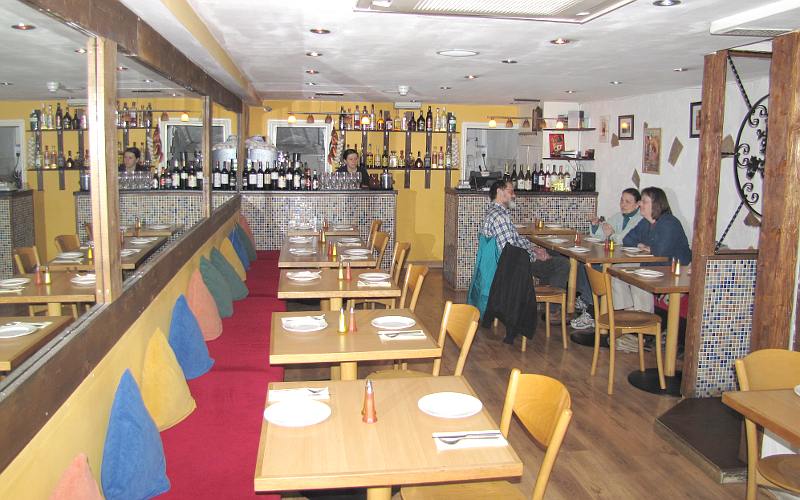 Andalucia dinning room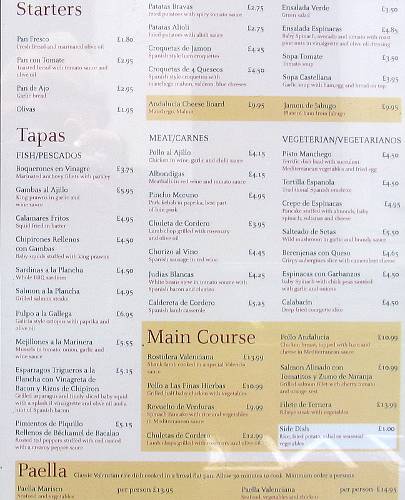 Andalucia Tapas Restaurant menu from May 2010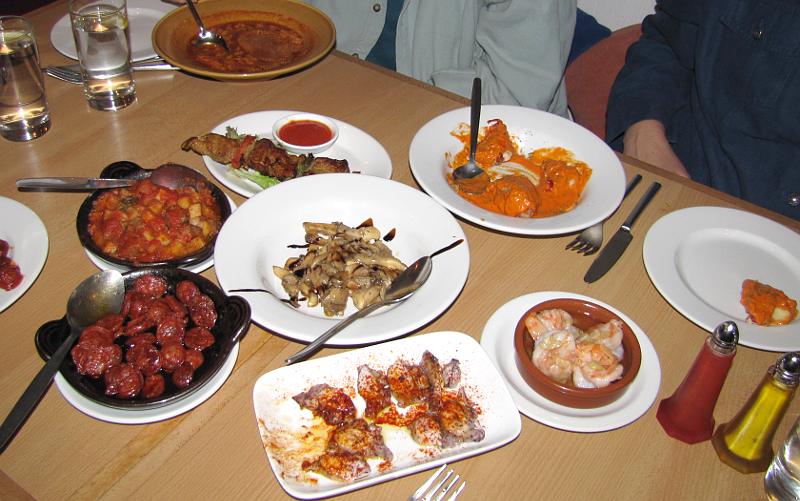 Tapas - small plates and appetizers
With a little more time to kill before our matinee, we walked on east to Piccadilly Circus and Fortnum & Mason, the department store best known for its food departments.
We spent a little time in some other departments, but our only purchases were chocolates for gifts and and some cheese to bring home.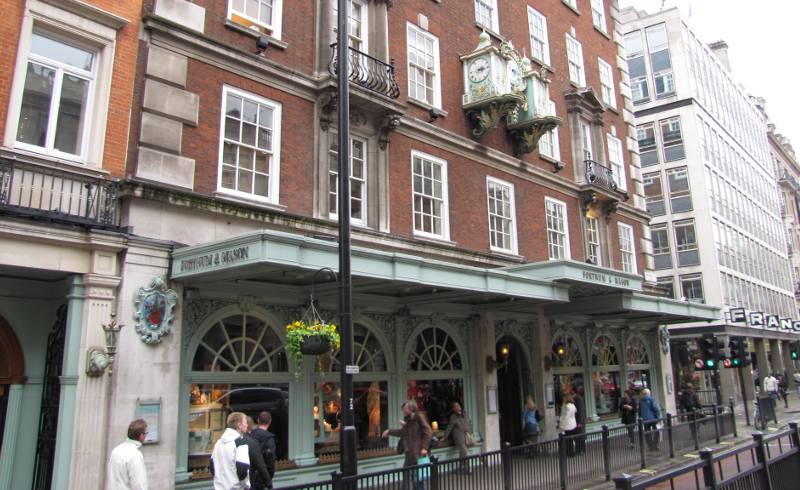 Fortnum & Mason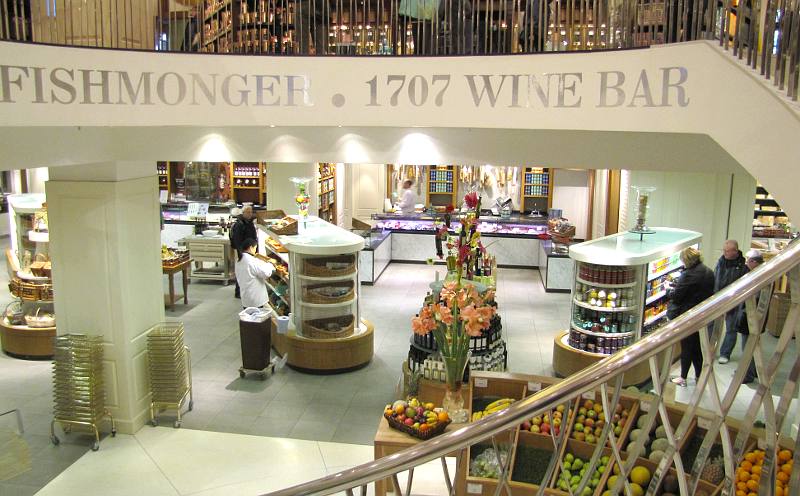 Fortnum & Mason basement food departments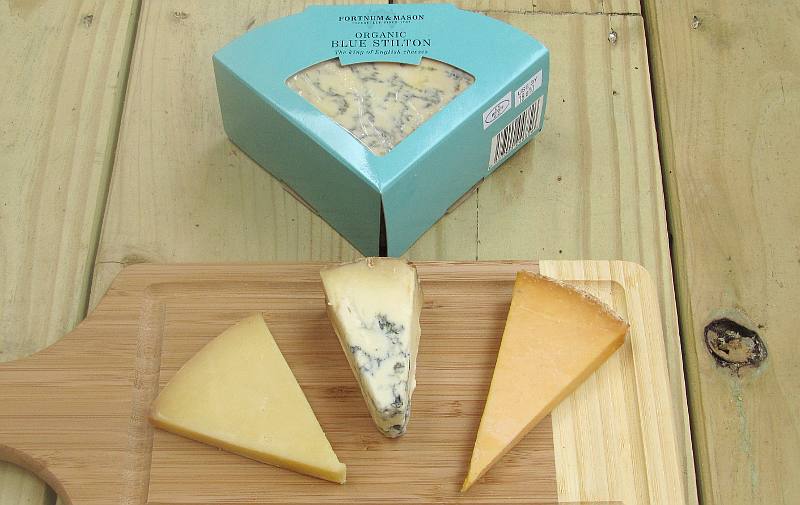 Organic Blue Stilton, Mrs. Applebys Pink Cheshire, organic Cropwell Bishop, Winterdale Shaw