Keith Stokes'
2004 UK Trip
Day 3 Sunday April 4
I was up fairly early to catch up on email in the hotel lobby, then headed to Trafalgar Square. The choir from St. Martin-in-the-Fields was processing to the Admiralty Arch where they joined about 100 people, a Salvation Army band and Larry the Donkey. Following a prayer & a hymn, we processed to the center of Trafalgar Square for another hymn & a scripture reading. Then on past the National Portrait Gallery closer to the church to sing one more hymn and recite the Lord's Prayer, and on to the church, gathering more people along the way.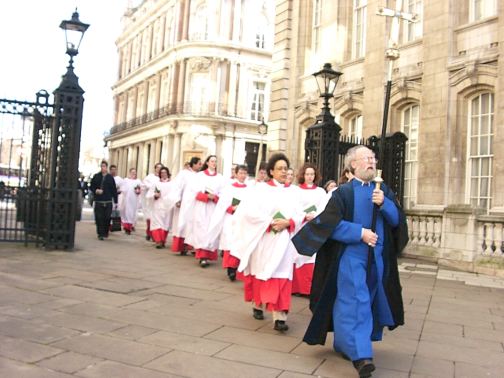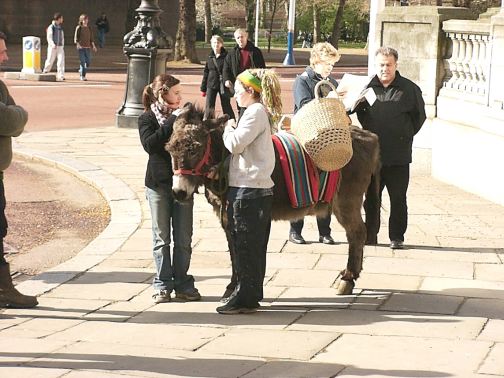 Larry the Donkey is appearing in one of the West End shows
(perhaps Joseph and the Amazing Technicolor Dream Coat?)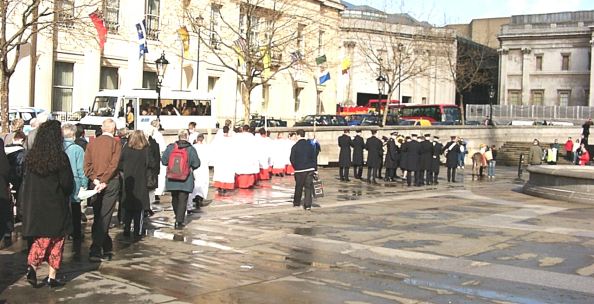 Canadian Embassy in the background
The 10AM service was already in progress and we waited for a break to enter St. Martin-in-the-Fields singing "All Glory, Laud and Honor." Then St. Martin-in-the-Fields held the balance of the service, which consisted primarily of the Eucharist and a long reading of the Passion according to Luke by several congregation members.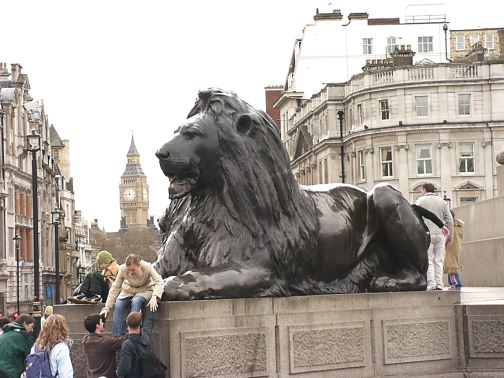 Trafalgar Square lion with Big Ben Tower in distance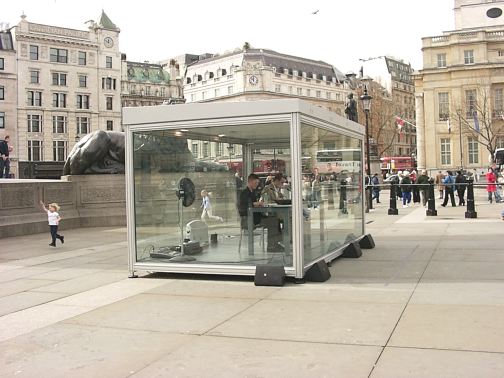 Reading One Million Years - conceptual art by On Kawara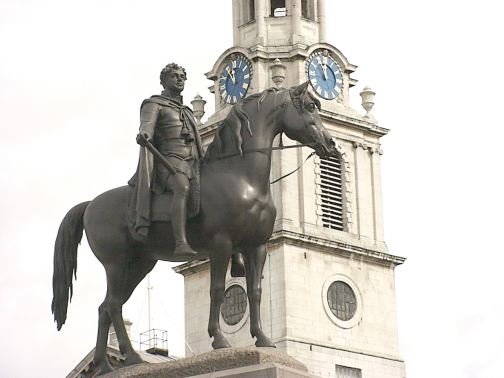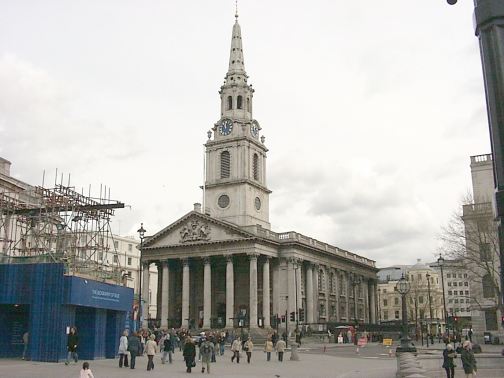 Church of St. Martin-in-the-Fields
After the service, I returned to Trafalgar Square to do some photography, then returned to the hotel to change and head out to Gabriel's Wharf for London Bicycle Tours. This was LBTs first weekend of the season and there almost wasn't a tour, but 2 other riders called that they were running late and would be there soon. The manager, Peter, decided that 3 was enough to do the tour.
Day 1 - London Day 1 - London Day 3 - London Day 4 - Oxford
Day 5 - Salisbury & Stonehenge Day 6 - London Day 7 - London & Blackpool
Day 8 - Blackpool Day 9 & 10 - Blackpool