Eurostar to Paris
April 29, 2010

Taking the Eurostar train from St. Pancras International Rail Station to Paris Gare du Nord by way of the Tunnel under the English Channel.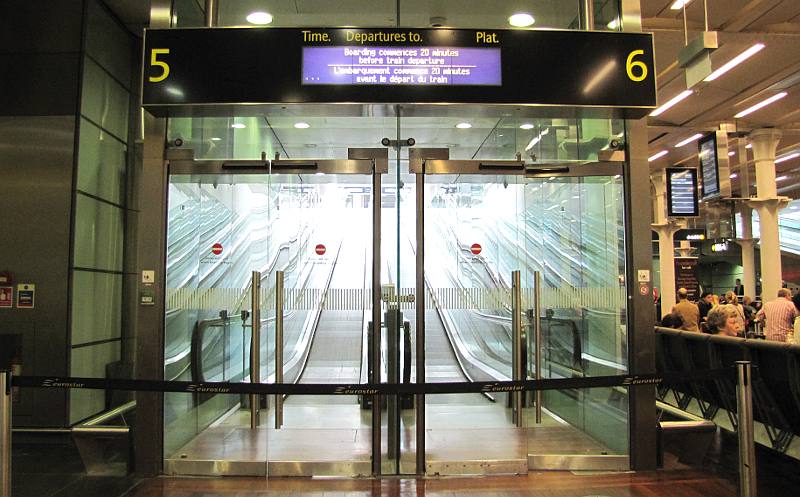 Escalator to the Eurostar train
Thursday - day 6
It only took about 20 minutes to take the tube to King's Cross St. Pancras Underground Station which connects to St. Pancras International Rail Station. After picking up our previously purchased tickets from a machine, we stopped at the Marks and Spencer Simply Food store and bought a few food items for a light breakfast before boarding the Eurostar train for its 8:55AM departure. We cleared customs and immigration before boarding the train in London.
The ride was quite smooth. When we passed through the tunnel under the English Channel, the air pressure changed enough to be noticable on our ears.
Once we were in France, we had some great views of the French countryside, though the nearby berms, fences and utility poles made it hard to take pictures. There were many fields of golden rapeseed flowers.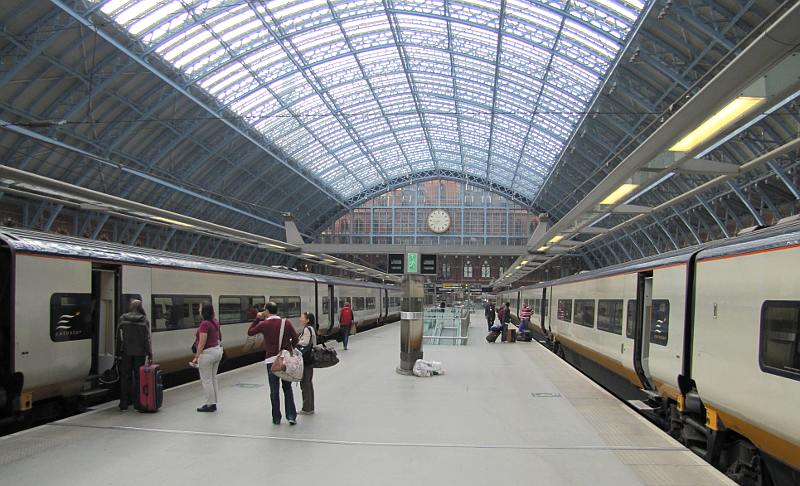 Linda is about to board our train at the left - it took us a while to find the car numbers painted on the platform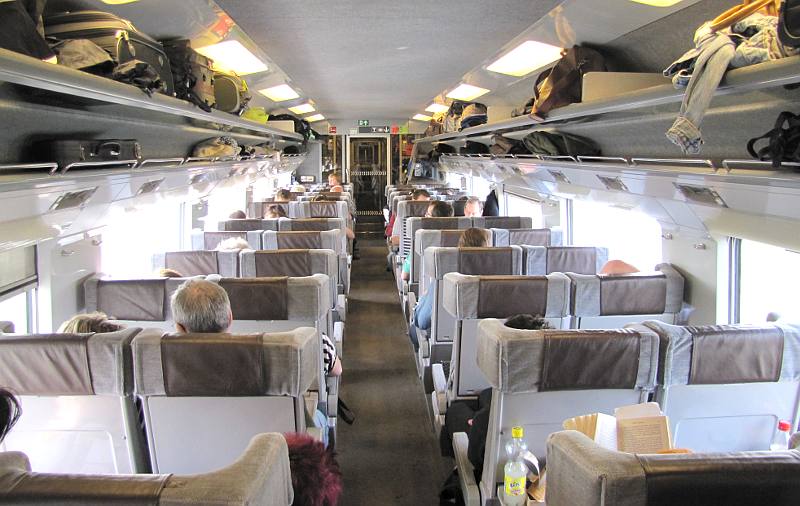 The second class Eurostar seating was quite comfortable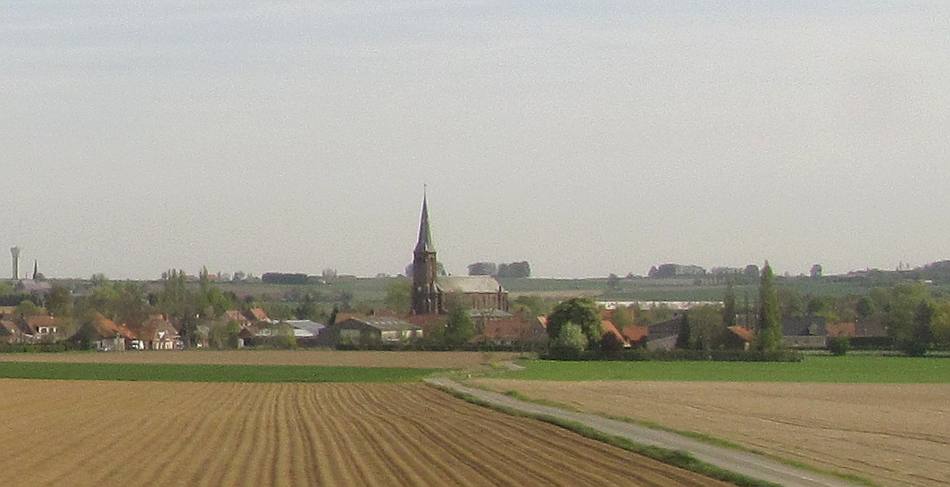 View from the train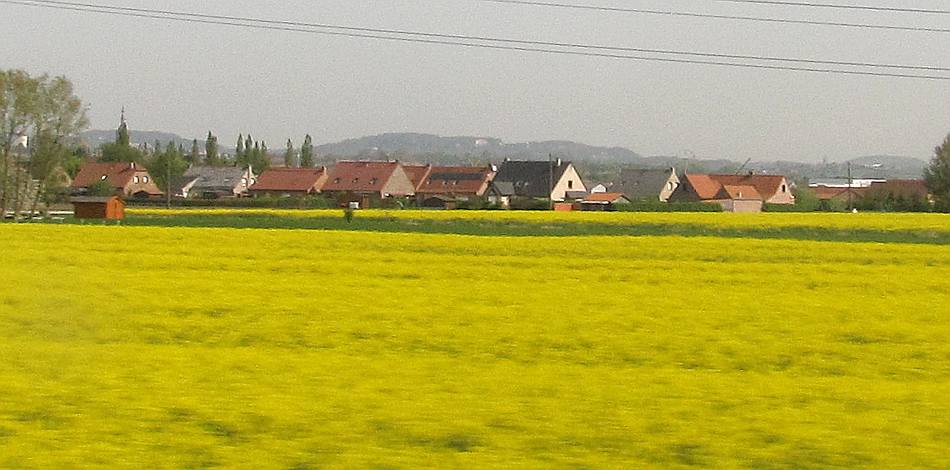 One of the golden fields of rapeseed near the Eurostar tracks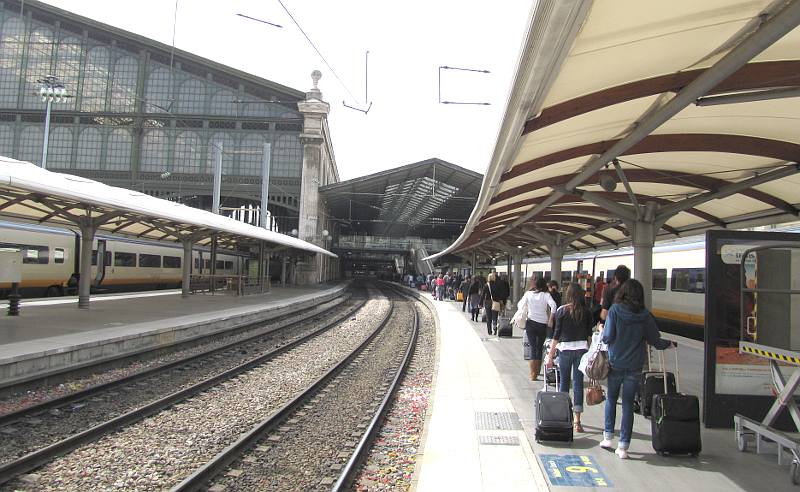 Walking into Gare du Nord Station
The Eurostar arrived at Gare du Nord Station in Paris a little after noon. We gathered our bags and walked into the station looking for an ATM to get some Euros and a machine where we could buy Paris Metro passes.
As soon as we were entered Gare du Nord, we were continuously approached by people attempting to sell us things, beg or somehow scam us. It was upsetting and greatly increased the disorientation of having just entered the country. It took us nearly 45 minutes to get out of Gare du Nord to the Metro (subway) and we still didn't have any Euros.
Fortunately it took only 15 minutes to get to the Hotel Brighton on Rue de Rivoli, check in and settle into our room.
Previous page
Next page