Exploring Paris on May Day
May 1, 2010

Touring Basilique du Sacre Coeur and Square Willette in Montmartre.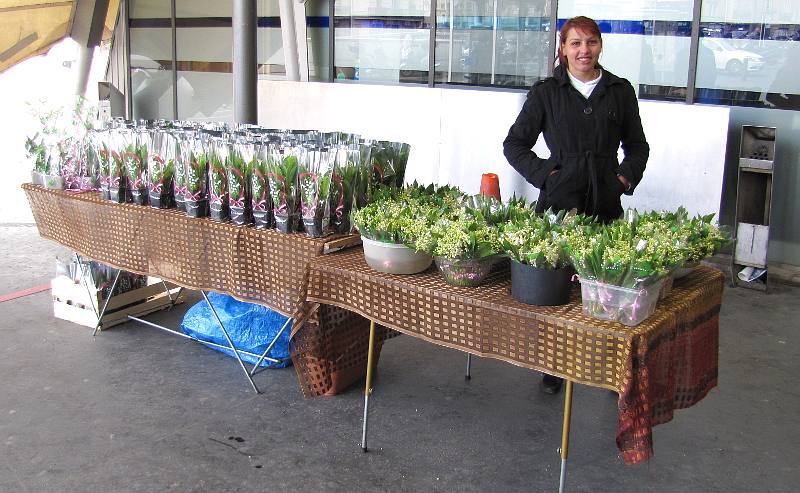 On May Day (May 1) lily of the valley is sold by vendors on the streets throughout Paris
Saturday ­ day 8
Saturday morning we packed and checked out of the Hotel Brighton, leaving our bags with the hotel. We traveled to Gare de Lyon to meet a train arriving from Besancon with Linda's niece, Aimee Thomas. Aimee is the first person we knew with whom we could share the excitement of just becoming engaged, and will always be special to me.
We walked across the street to the Les Deux Savoies so Aimee could have coffee and we could plan our day of Paris Exploration. It was a national holiday (May Day) so the vast majority of things we might have done were closed.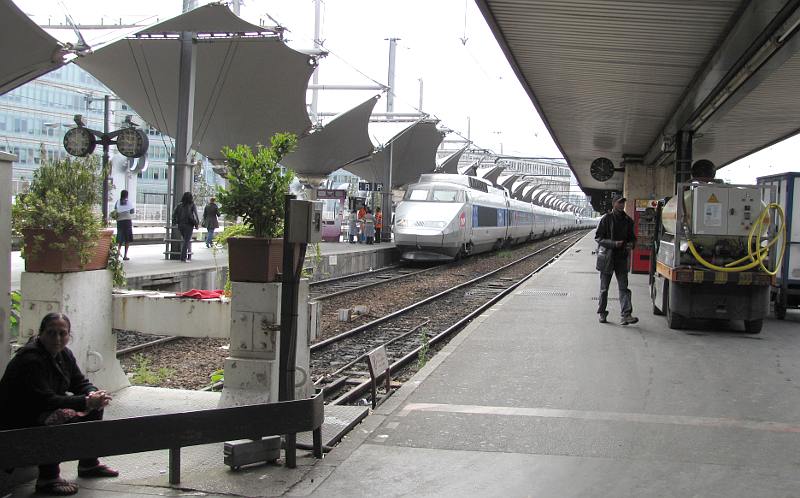 Train from Besancon arriving at Gare de Lyon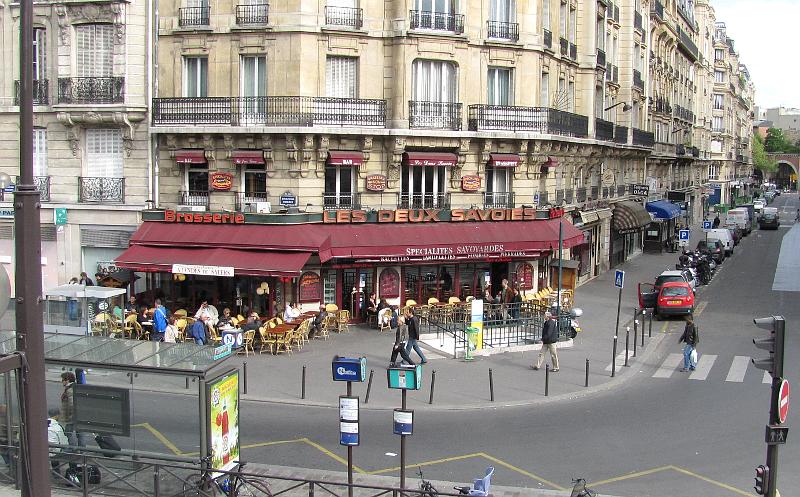 Les Deux Savoies bistro and tavern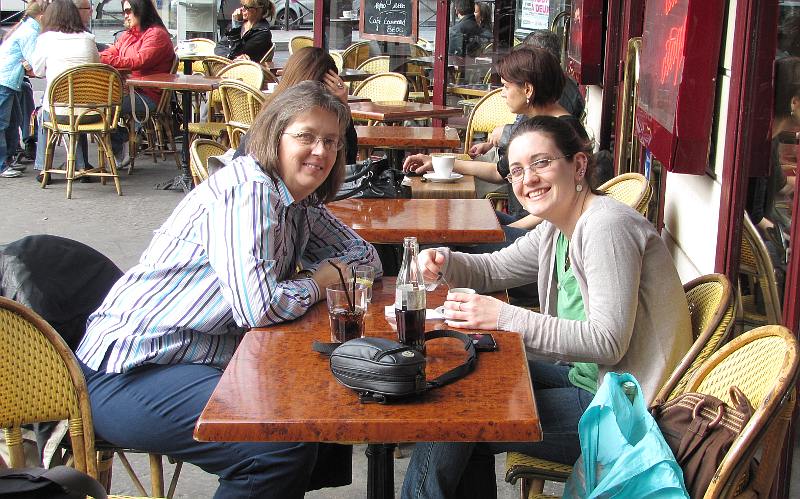 Linda and Aimee at a sidewalk table at Les Deux Savoies
We decided to start with a visit to the Basilique du Sacre Coeur. After riding the Metro to the Montmartre, we walked up the streets to the highest point in Paris. Butte Montmartre is the hill that gave its name to this District of Paris.
There was a large crowd enjoying the holiday and we had to carefully pick our way through the crowd, avoiding stepping on broken bottles from the previous night's parties, to join the line filing into the Basilique du Sacre Coeur. A mass was in progress, but the crowd touring just kept going, often being too loud. We quietly explored the sides of the building and gift shop, enjoying the sound of the mass as we looked around.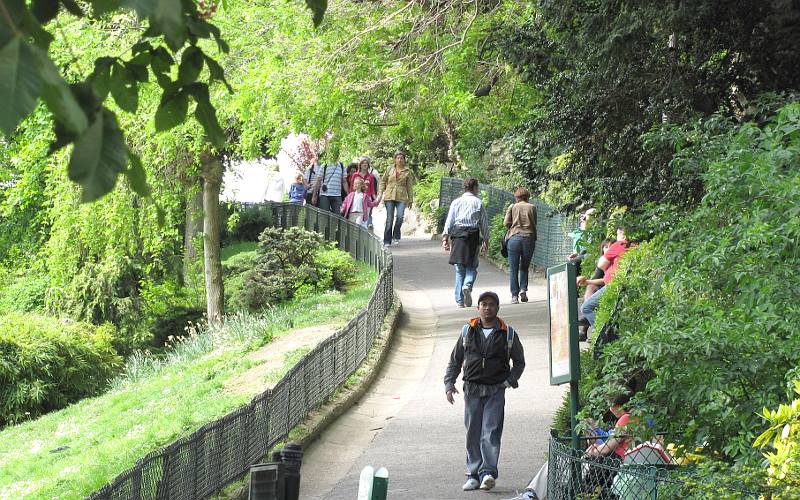 Pathway to the observation area in front of the Basilique du Sacre Coeur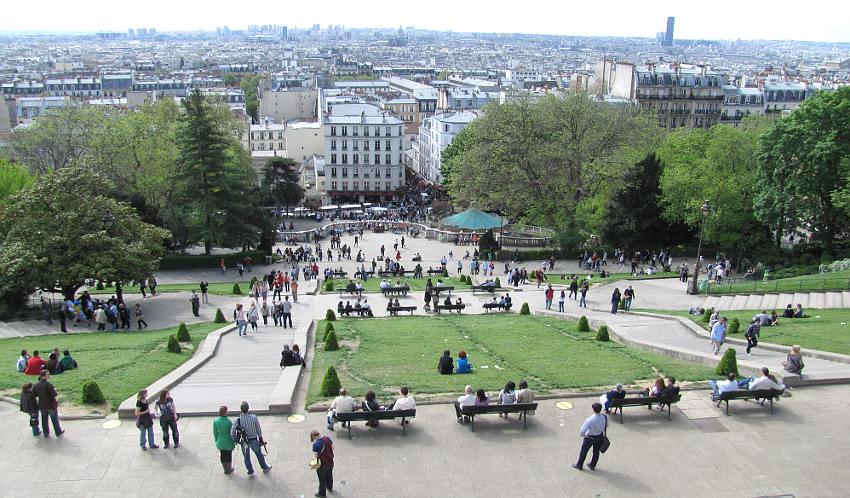 View of Paris from nearly 130 meters up on butte Montmartre

Basilique du Sacre Coeur (The Basilica of the Sacred Heart of Jesus of Paris)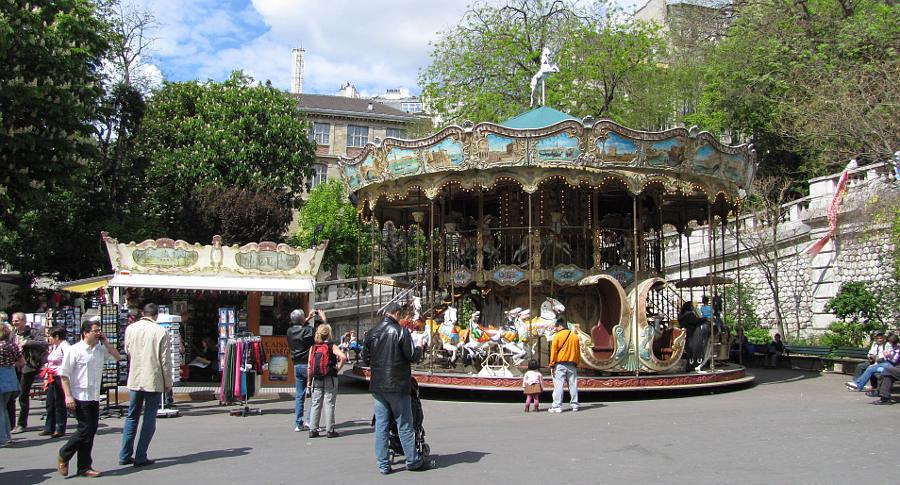 Square Willette was the setting for one of my favorite scenes from the movie Amélie - the name of the Square has been changed to
Square Louis Michel, but it is still known by its original name.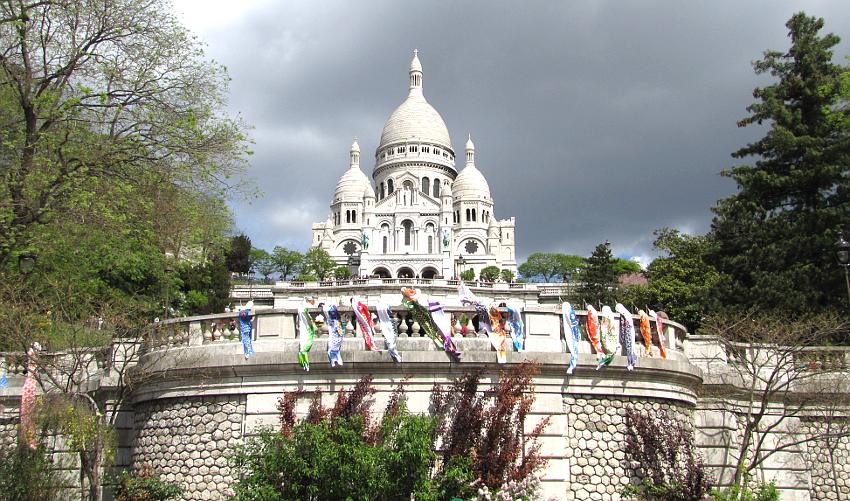 Windsocks and Basilique du Sacre Coeur