Sci-Fi-London & the Arthur C. Clarke Award
April 28, 2010

Attending the Arthur C. Clarke Award at Sci-Fi-London and having dinner at Ye Olde White Bear in Hampstead.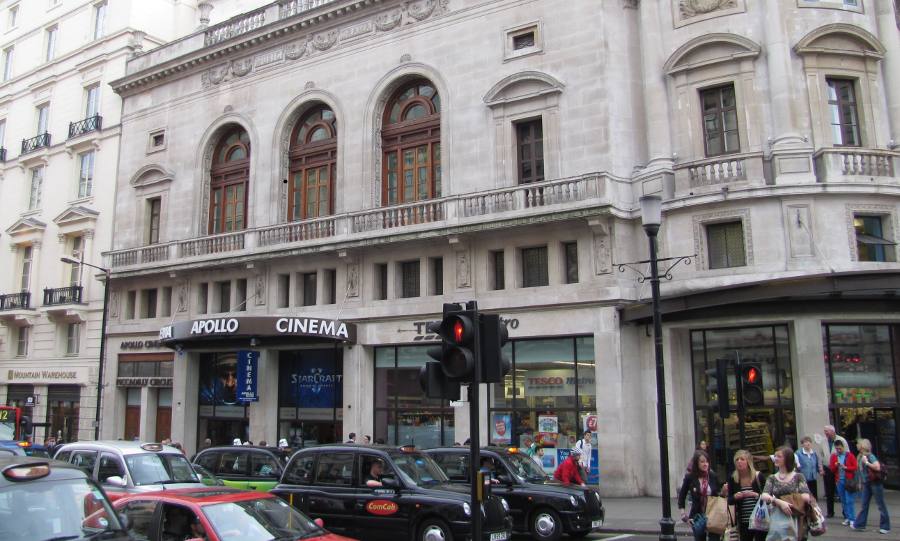 Apollo Cinema - 19 Lower Regent Street, London
Wednesday - day 5 (continued)
We returned to Hampstead Heath where we had a snack at the King William IV pub and changed clothes for the evening.
We returned to the center of town and went to the Apollo Cinema, south of Piccadilly Circus for the opening event of Sci-Fi-London (The 9th Annual International Festival of Science Fiction and Fantastic Film). I had wanted to attend the monthly meeting of the British Science Fiction Society this evening, but it was canceled due to this event.
The evening began with a hot, packed reception which I photographed for the Midamerican Fan Photo Archive. I was disappointed to discover that almost everyone at the reception was there because of the film festival rather than the Arthur C. Clarke Award and I only recognized a couple of people in the crowd. We did have an interesting conversation with Mark Buchanan, who was the Director of The Search, a short film appearing in the Sci-Fi-London film Festival
After a little over an hour, we were ushered into a theater for the Arthur C. Clarke Award Ceremony. The Arthur C. Clarke Award is given for the best science fiction novel first published in the United Kingdom during the previous year. The winner receives a prize consisting of a number of pounds sterling equal to the current year (£2010 for year 2010).
The winner turned out to be one of the few people I had recognized at the reception, China Mieville, who had won the award two previous times.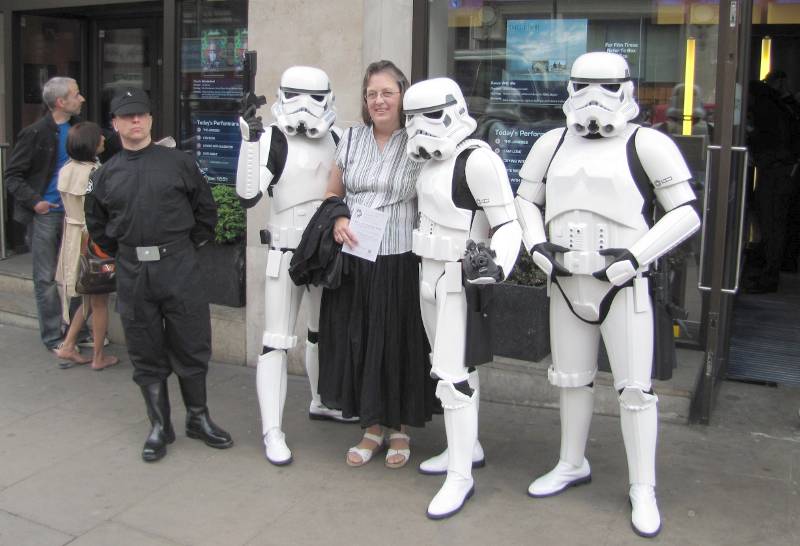 Linda and Imperial Storm Troopers at the entrance to the Arthur C. Clarke Award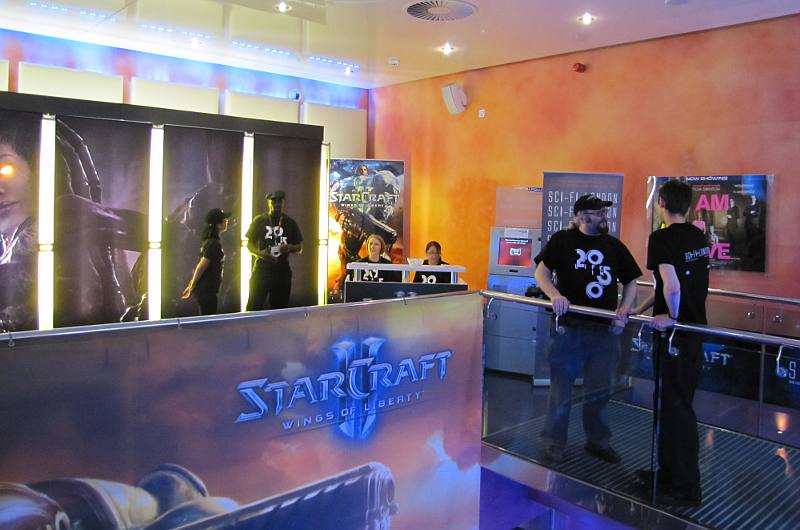 Arthur C. Clarke Award and Sci-Fi London opening reception registration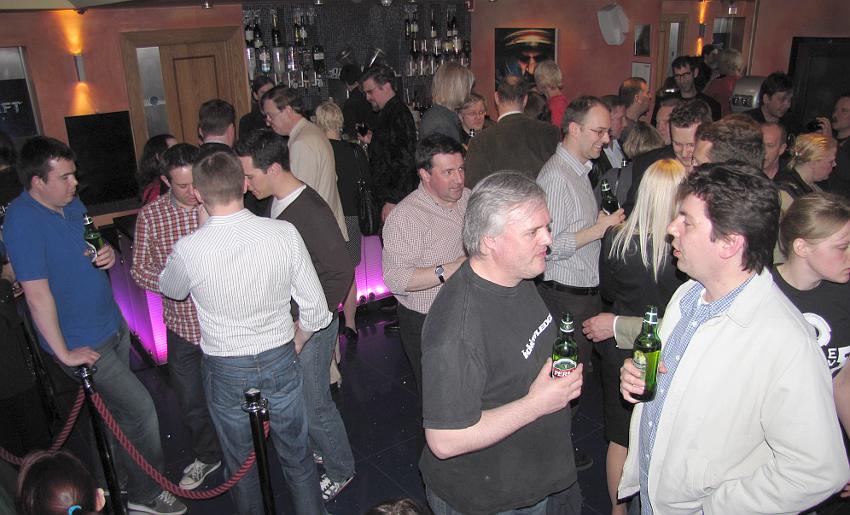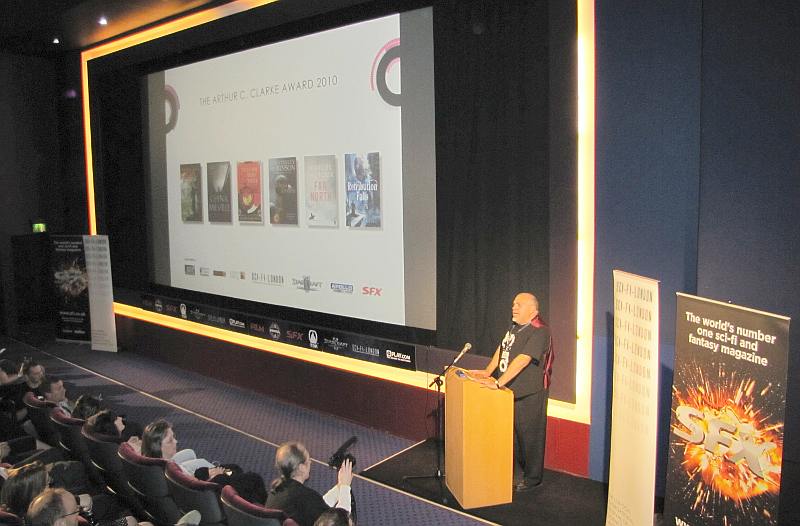 Louis Savy - Founder of Sci-Fi London Film Festival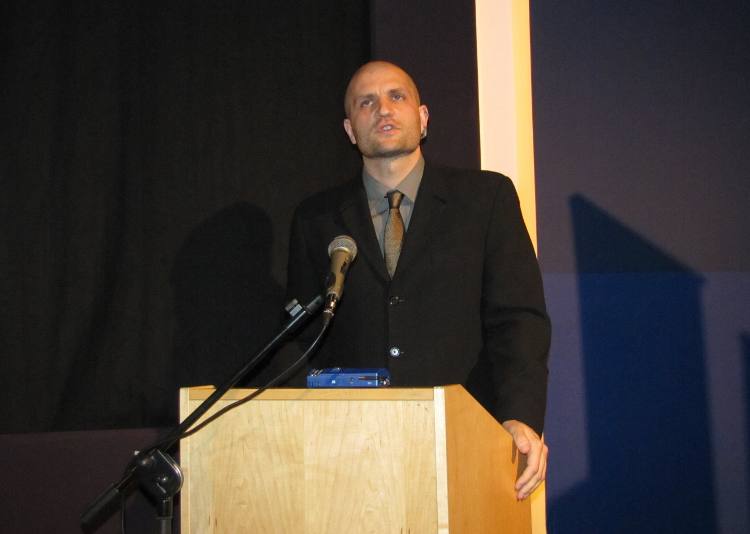 2010 Arthur C. Clarke Award winner - China Mieville
Following the awards we returned to Hampstead Heath to join William and Fay for a late supper at Ye Olde White Bear, a bar and restaurant serving modern European cuisine. The Old White Bear is Jasper Gorst's second restaurant, the other is The Oak on Westbourne Grove in Notting Hill.
I was quite happy with the food at Ye Olde White Bear, though the menu is fairly limited. Between the group's supper, I had a chance to sample over half of the main dishes: roasted seabass, rack of lamb, sirloin of beef tagliata and grilled calves kidneys. All of them were good, but I thought the kidneys and the lamb were the best.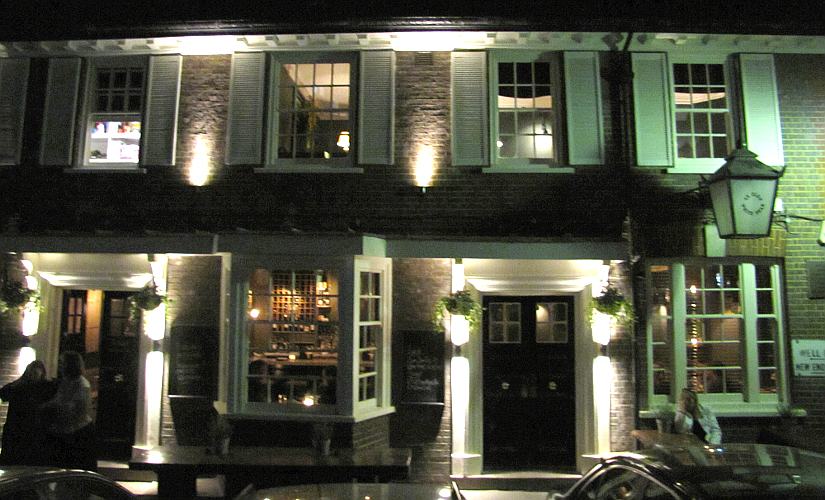 Ye Olde White Bear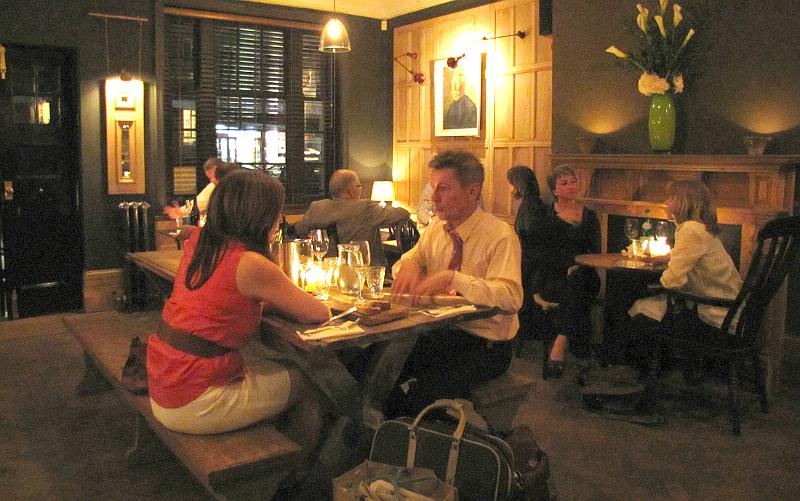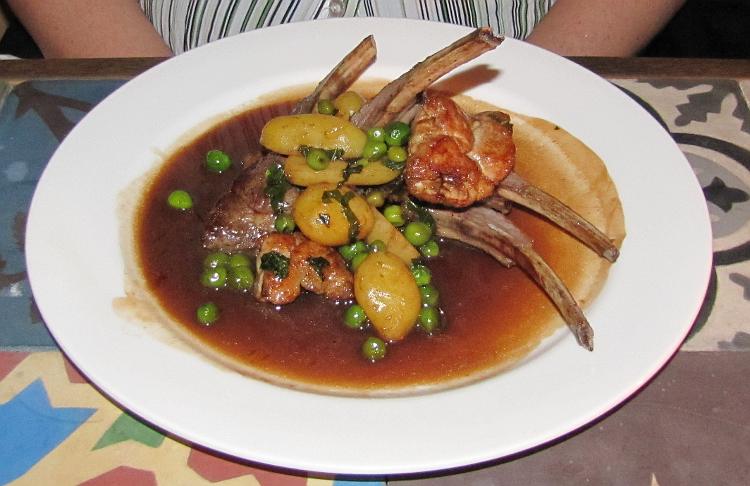 Rack of lamb, ravioli of beetroot, feta, spring onion & mint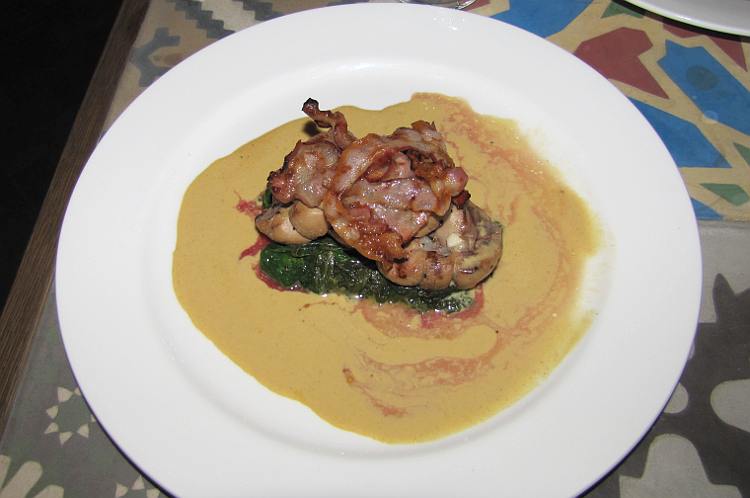 Grilled calves kidneys, spinach, mustard sauce and bacon