Psy circus & supper at The Magdala
May 2 & 3, 2010

Our final evening in London and the trip home to Kansas.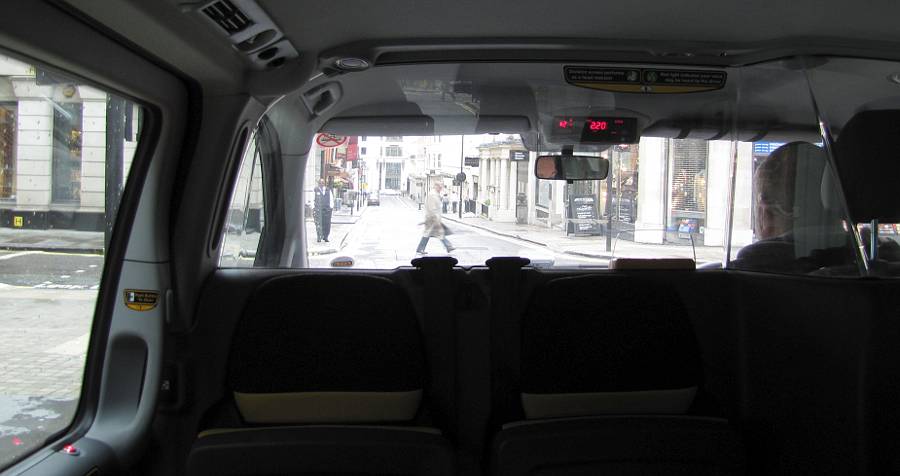 Sunday - day 9 (continued)
Finishing up at Fortnum & Mason, we saw that it was still raining and hailed our only taxi of the trip. The four of us easily fit into the back of the traditional London Taxi and we crossed London to the Peacock Theatre.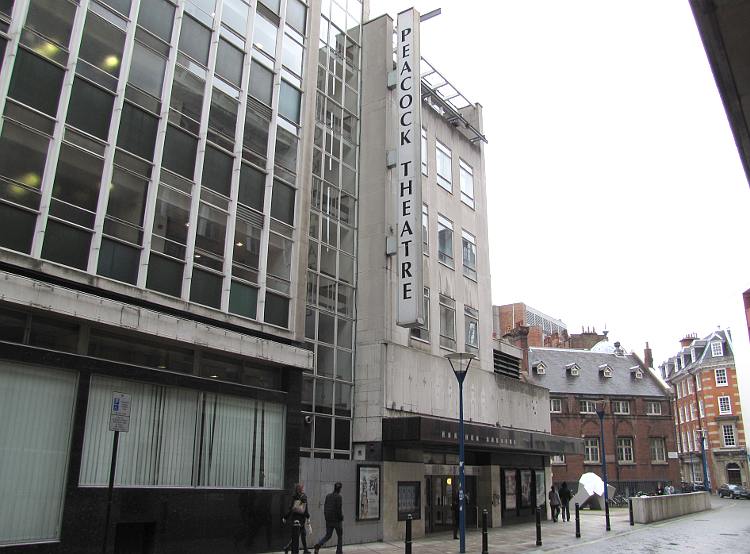 Peacock Theatre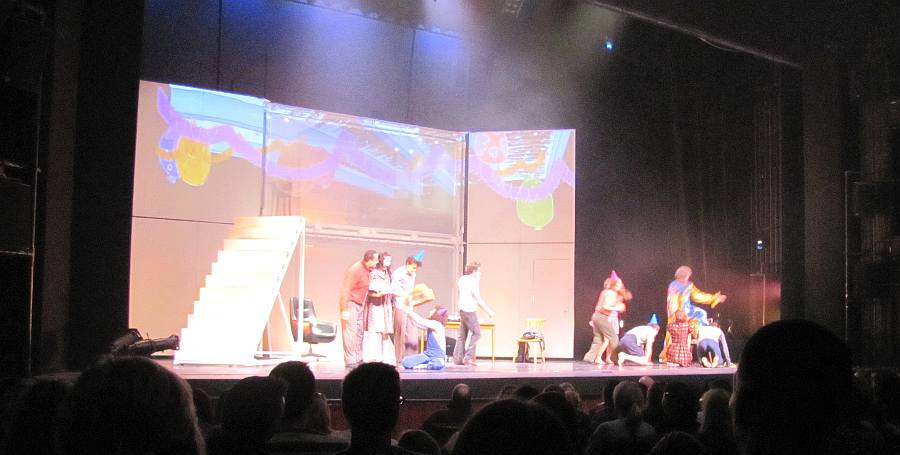 Psy, by the Canadian circus company The 7 Fingers
Psy is a cirque style show in which all of the characters are suffering from mental disorders. I enjoyed the acrobatics, but think that much of the show was just people acting odd. There are limited offerings in London's West End on Sunday and I am not sorry we went to this show, but it was my least favorite show in my three trips to London.
Following the show, we returned to Hampstead by a bus which terminated near The Magdala. The pub is best known for being the site where Ruth Ellis (the last woman to be hanged in Britain) gunned down her boyfriend. There are pock marks on the front of the building which may or may not be holes from some of the bullets which she fired at him.
Linda decided that this was her last chance to try fish and chips and ordered the haddock in crispy beer batter.
Why does fish and chips always come with peas?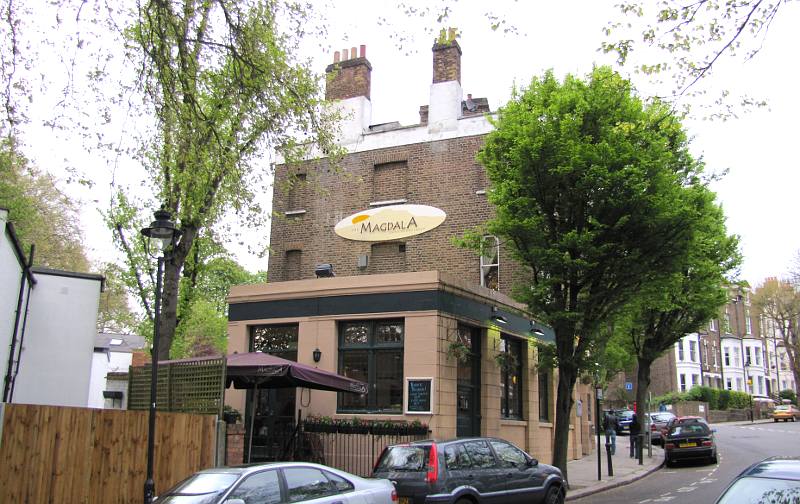 The Magdala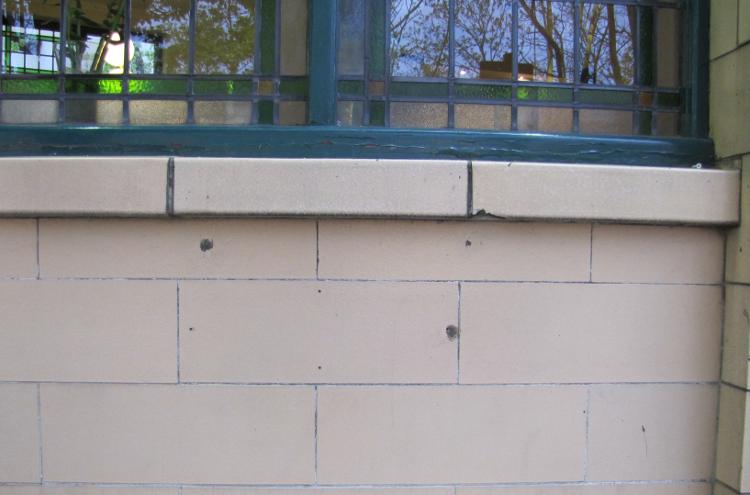 Bullet holes (maybe) in front of the The Magdala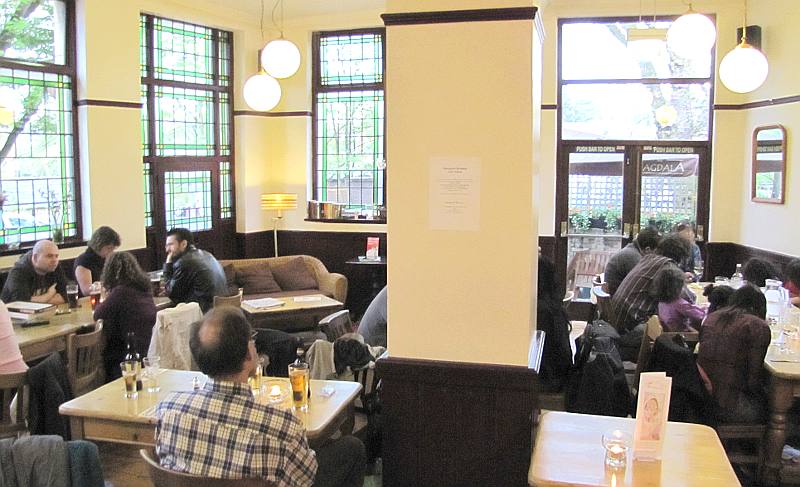 Magdala dinning room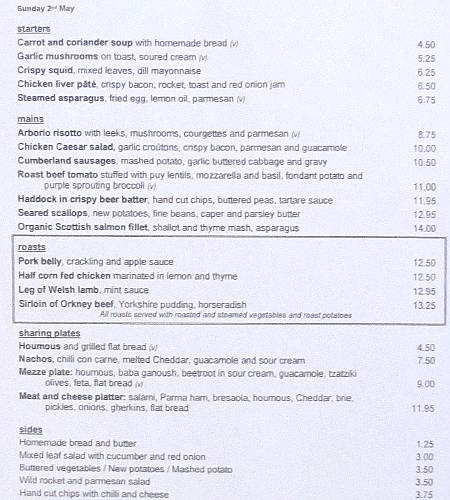 The Magdala menu from May 2010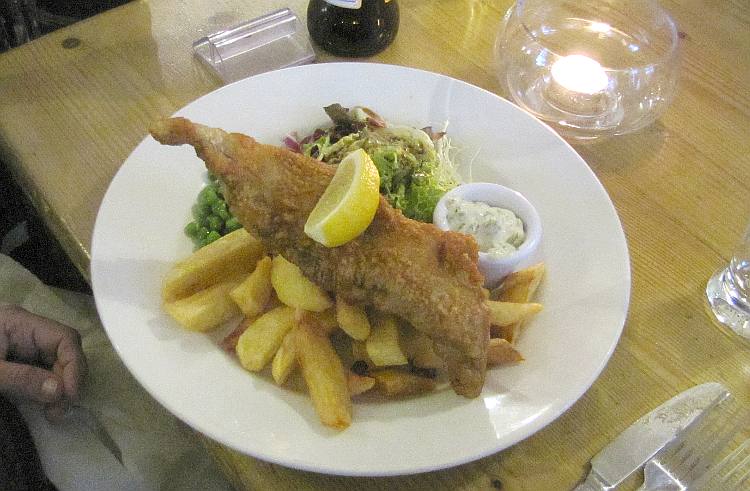 Haddock in crispy beer batter with hand cut chips, buttered peas and tartare sauce (£11.95)
Monday - day 10
With luggage to haul and expecting light traffic during the Monday holiday, we used Green Tomatoes Cars to go back to Heathrow airport. This driver was much more entertaining than the one who had brought us from the airport and turned the drive through London into a guided tour. He pointed out 221B Baker Street (home of the mythical Sherlock Holmes) and drove us through Hyde Park, crossing the Serpentine Bridge. It was a nice conclusion to our trip to London.
We arrived at Heathrow with a nice cushion of time and took advantage of our last couple of hours in London to shop and have breakfast at "rhubarb" Food Bar & Restaurant. Linda went with the bacon roll with fruit salad, while I went with the H. Forman & Son smoked salmon, which wasn't very much food for £14.50.
We made a few purchases in the duty free area. Linda bought a necklace to wear during our trip to Florida two weeks later and I purchased a bottle of French wine to enjoy on our wedding night.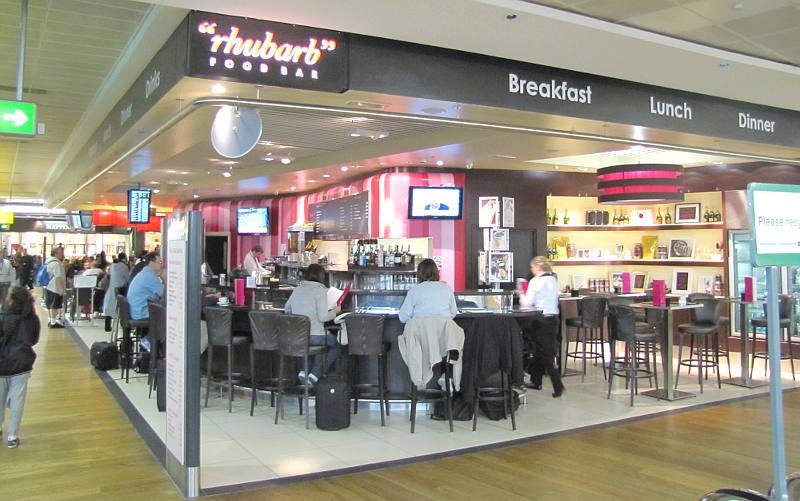 "rhubarb" Food Bar in Heathrow's Terminal 3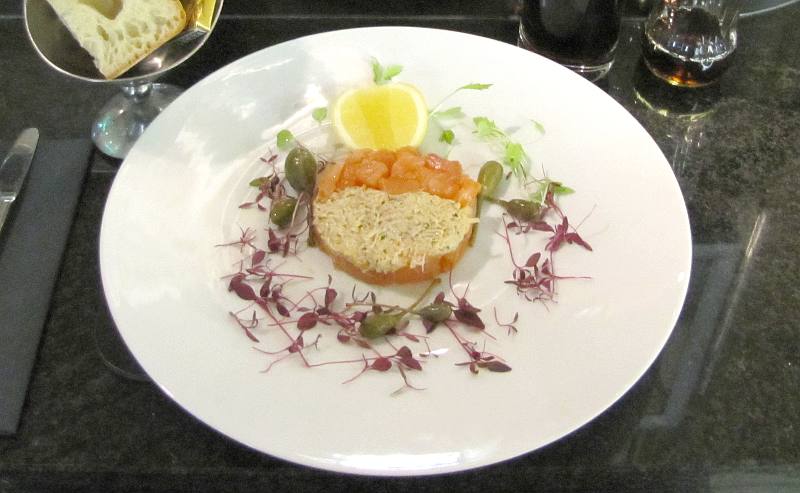 H. Forman & Son smoked salmon with Cornish crab, capers and micro cress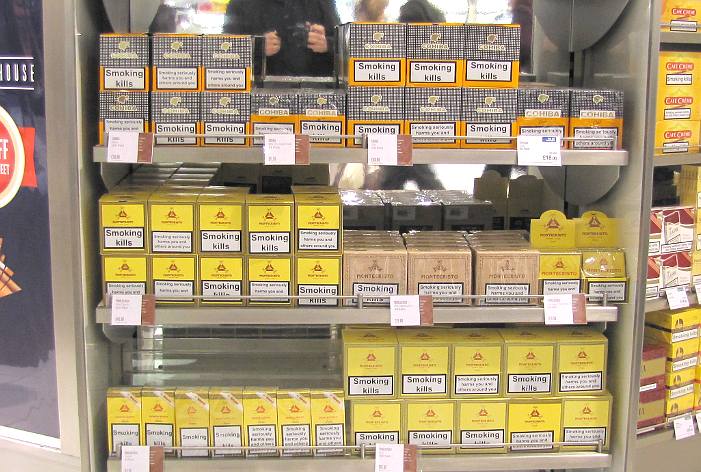 Cigarettes in the duty free store are clearly marked "Smoking Kills"