Gorey & Jersey - The Channel Islands
Friday March 29
Part 3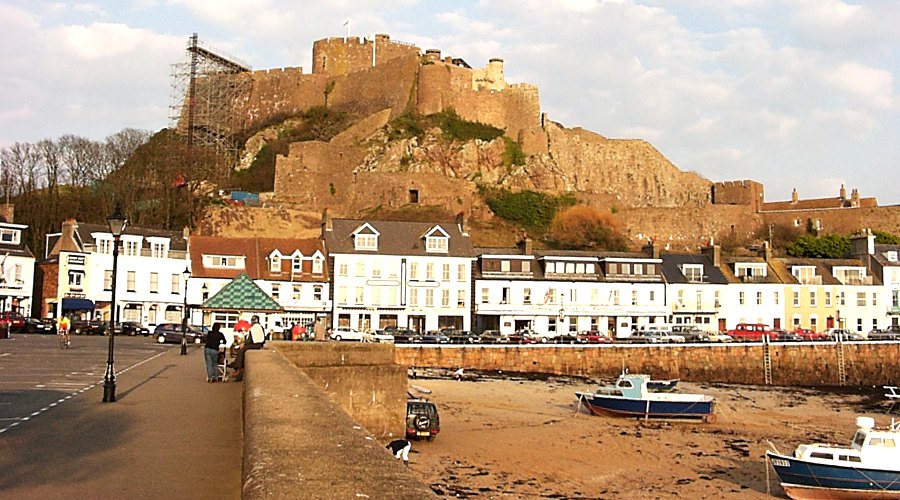 Back on Jersey in early evening at Gorey with Gorey Castle in the background. The
Dolphin Hotel where I had dinner is just out of the frame on the left.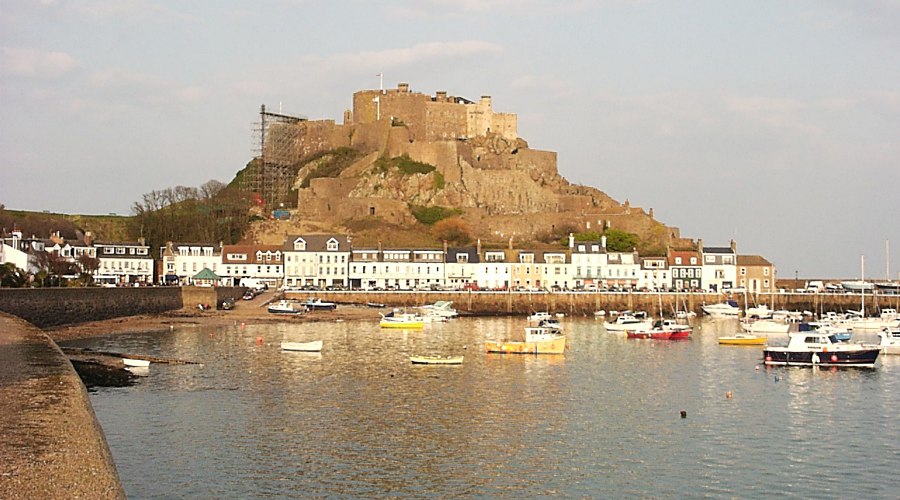 About an hour later, the tide has raised all of the beached boats in the harbor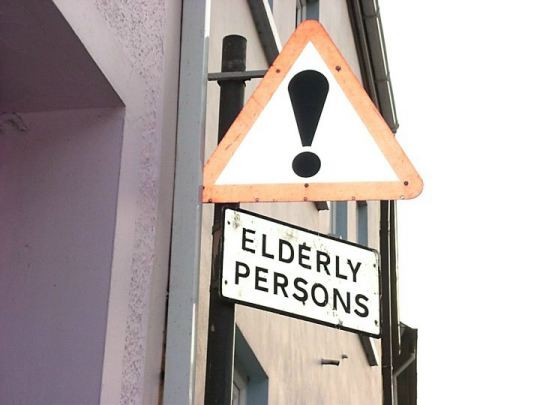 Returning to Saint Helier, Jersey, I had supper at the Dolphin hotel in the nearby community of Gorey. The menu listed fruits de mer - a cold shellfish platter with lobster for two people, or the same platter without the lobster for about half the price. I figured that as a big eater, the platter without lobster would probably be about right for me.
When the waiter was bringing out the enormous platter of seafood, he passed a lady who was being seated at another table. When she saw the platter past her, she went, "Oh, my god!"
I would never have had the nerve to order this shellfish dish if I had known how much food there was. But it was wonderful. I cracked shells and ate for an hour and a half, managing to eat most of it. The only thing I didn't care for was the whelks.
I laughed when the waiter asked if I wanted dessert!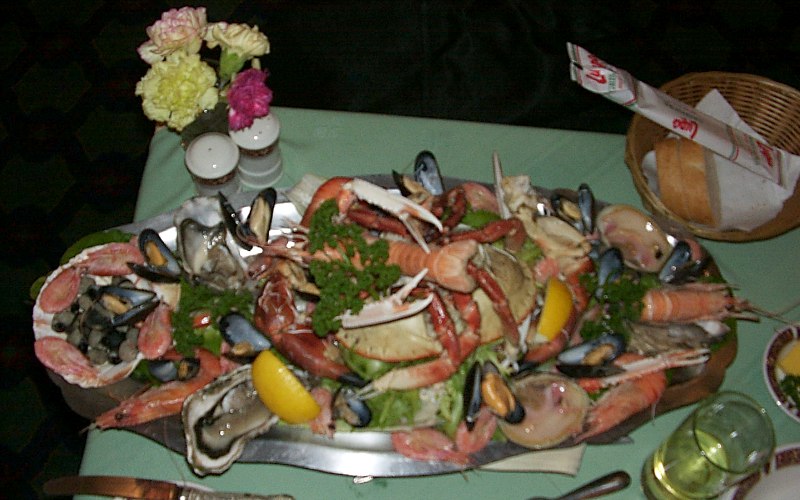 fruits de mer
Notice the large crab body hidden beneath other shellfish in the center.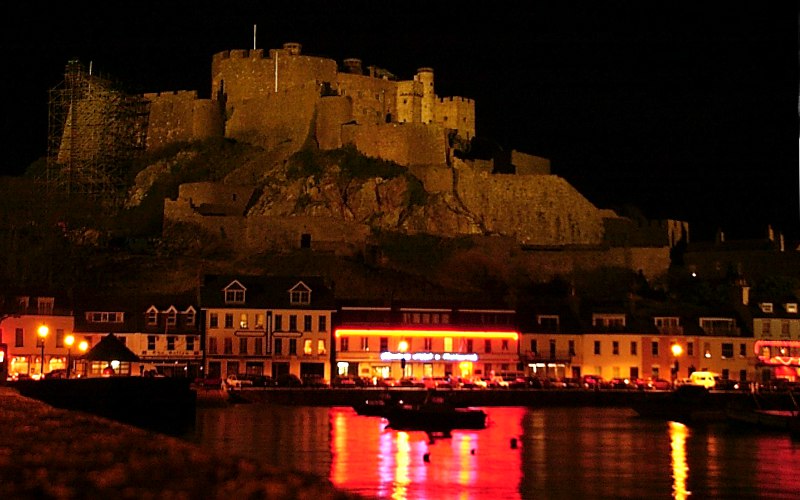 Gorey Castle
Returning to the Hotel de France for the British National Science Fiction Convention in the early evening, I learned that registration was closed for the night. Con Operations gave me my badge, but none of the other material could be picked up until Saturday.
The convention was still going strong and I split my time between the convention (cash) bar and fan programming. I attended the Brian Stableford interview and the TAFF auction. The highlight of the Taff auction was the caricatures being drawn during the auction by Sue Mason.

Sue Mason holding caricature she just finished drawing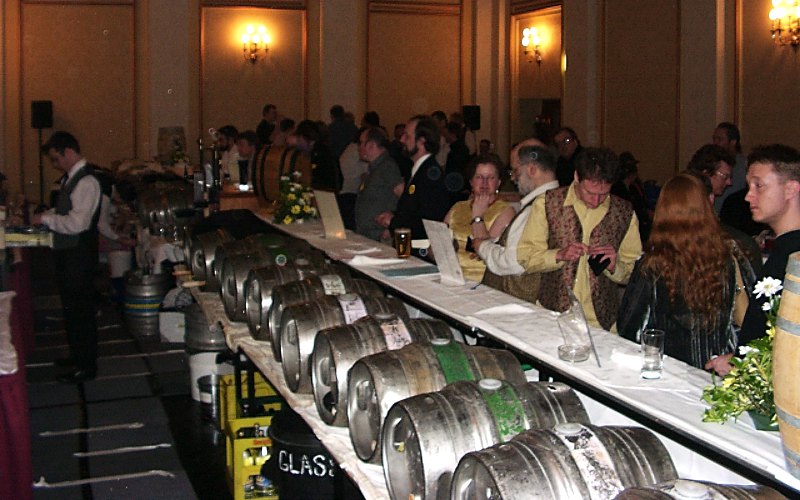 private British National Convention bar
There were no parties that night and I called it a night and returned to my hotel around 11PM.
24 25a 25b 26a 26b 27 28
29a 29b 29c 30 31
2004 Trip to London and Blackpool France trip 2003
Keith's other trips Kansas Travel web site Mackinac Bridge & Mackinac Island web site
Visit my home page.
Copyright 2002-2021.