Jersey & Saint-Malo
Friday March 29
Part 1
Early on Good Friday morning, I took a taxi to downtown St. Helier to catch the Condor Ferry to Saint-Malo, France. When I arrived, the boat was fully booked, but the cashier suggested I check back just before the departure and see if they had any cancellations. After a nice walk around the harbor, I was able to purchase a ticket.
It was normally OK to purchase the ticket on the day of travel, but the Easter weekend meant there were more people traveling.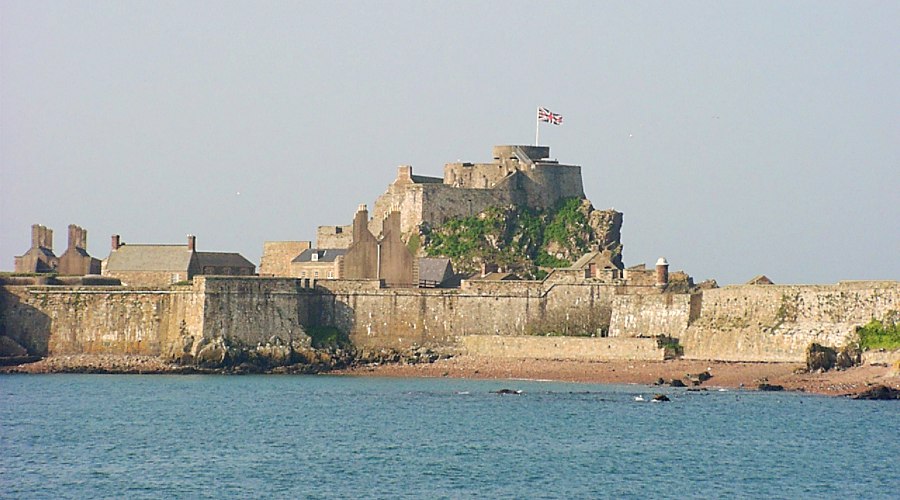 300 year old Elizabeth Castle on an island near downtown St. Helier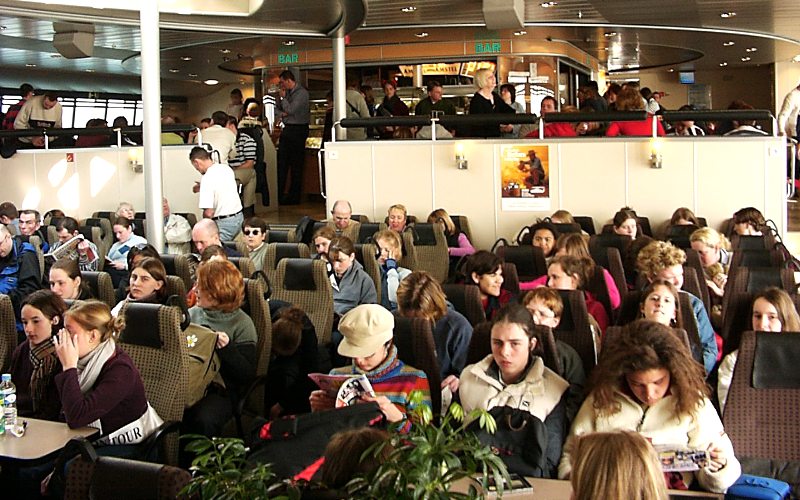 Packed Condor Ferry to Brittany, France
The Ferry docked near the old walled city in Saint-Malo. I explored a bit of the city then stopped for lunch at a restaurant recommended by my taxi driver, earlier in the day, A la Duchesse Anne.
After greeting the gentleman at the door in French, I asked if he spoke English. He spoke enough to help me order a nice meal. When it came time to order desert, he wasn't around. I puzzled out that one of the deserts contained ice cream and the name included the name of the restaurant, so I figured it was a house specialty. It was a ice cream with fresh berries, a sauce and a crispy meringue. Best part of the meal.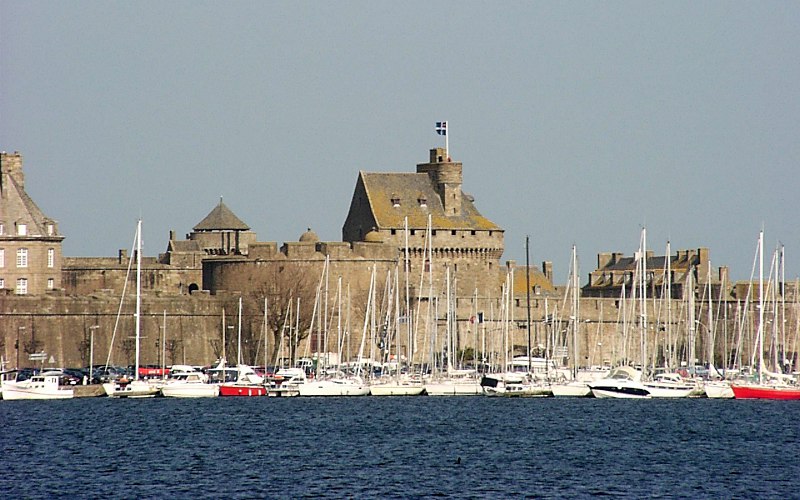 Harbor at Saint-Malo. Boats must pass through a lock to get to the ocean.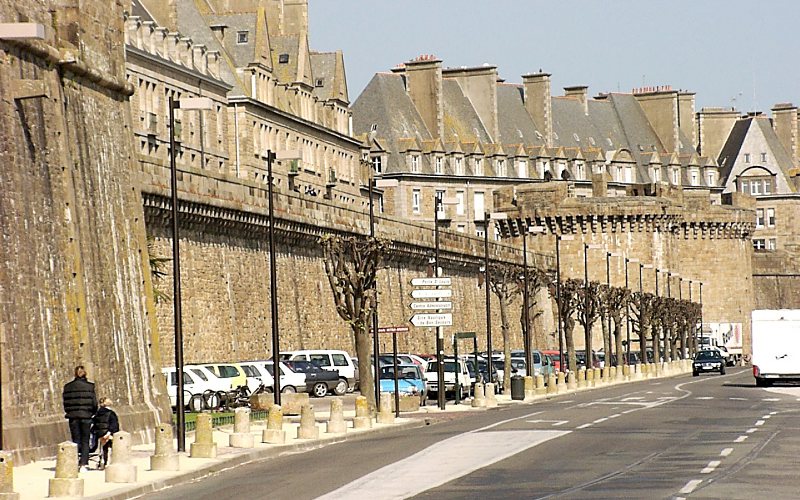 Most of the Intra-Muros (walled town) was rebuilt after WW2 - portions of the the wall are 800 years old.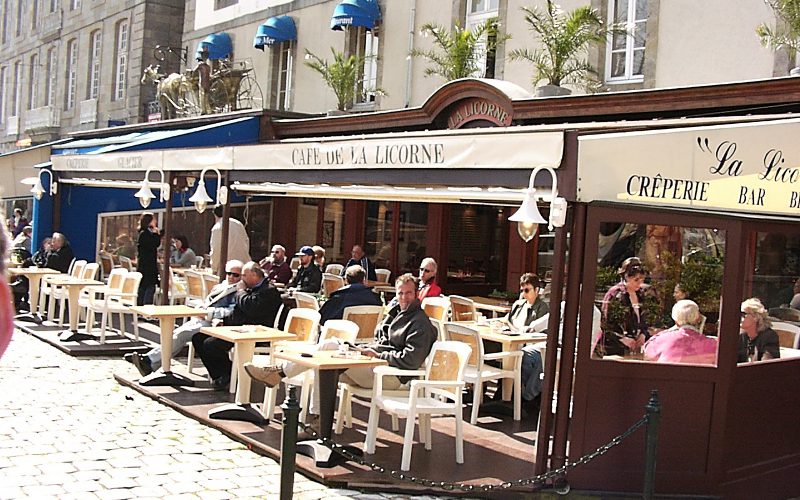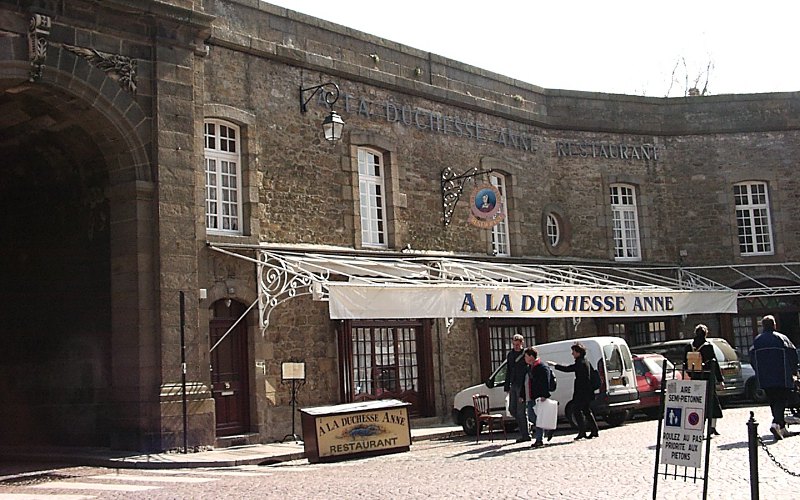 A la Duchesse Anne was recommended by my taxi driver in St. Helier.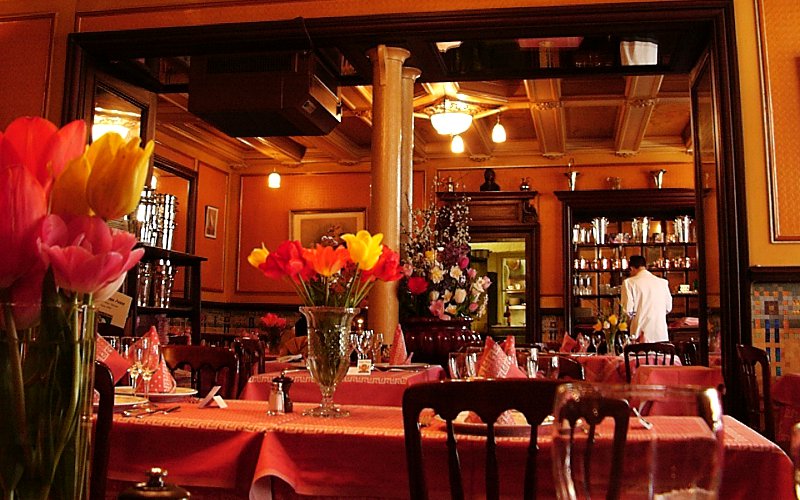 A la Duchesse Anne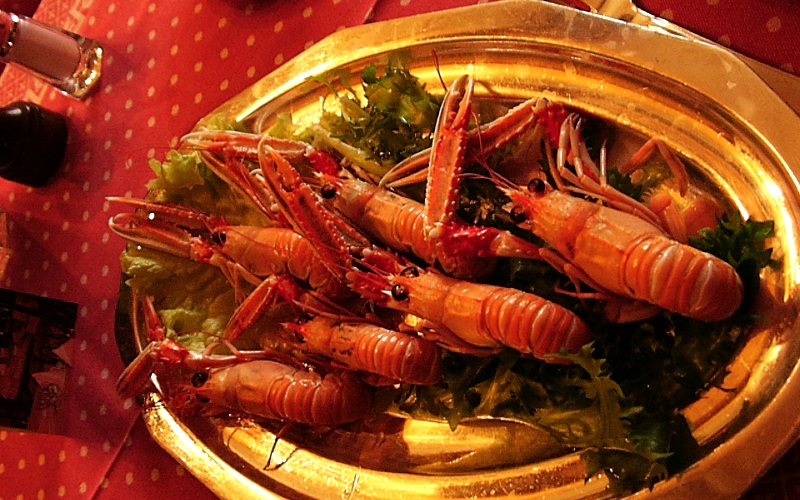 Prawn appetizer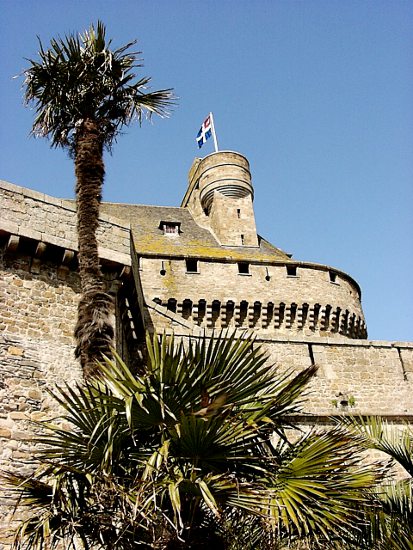 This area gets enormous tides as the Atlantic Ocean attempts to push its way into the English Channel. The tide had been going out while I had lunch, and by now hundreds of people were heading out to the new water's edge. I explored some of the nearby rocks. Many of them had abandoned forts or lighthouses.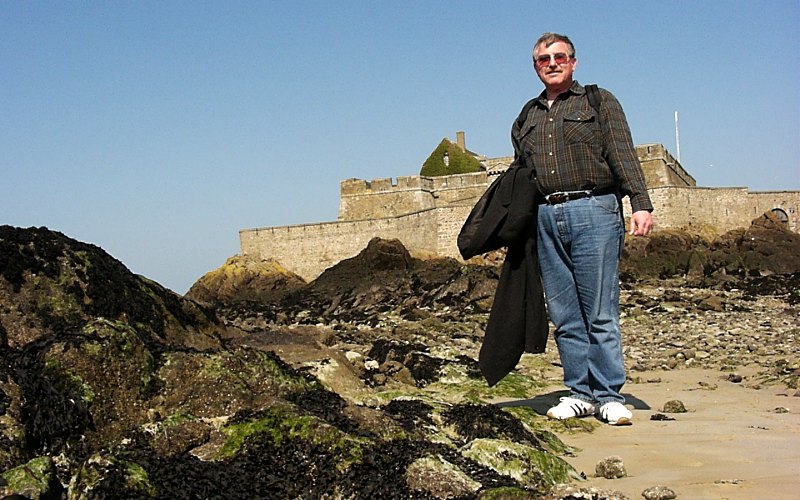 In front of the abandoned National Fort
24 25a 25b 26a 26b 27 28
29a 29b 29c 30 31
2004 Trip to London and Blackpool France trip 2003
Keith's other trips Kansas Travel web site Mackinac Bridge & Mackinac Island web site
Visit my home page.
Copyright 2002-2021.