London - Tuesday March 26

Part 1
After a brief breakfast in the hotel, I was off to the London Eye for my 9AM "flight." I enjoyed the view, but really don't think it is worth giving up the opportunity to do other things in London with the same time.
When the car comes by to be loaded, instead of stopping, they line people up 2 or 3 deep, to step on as it passes. They can stop the wheel for people that have difficulty boarding.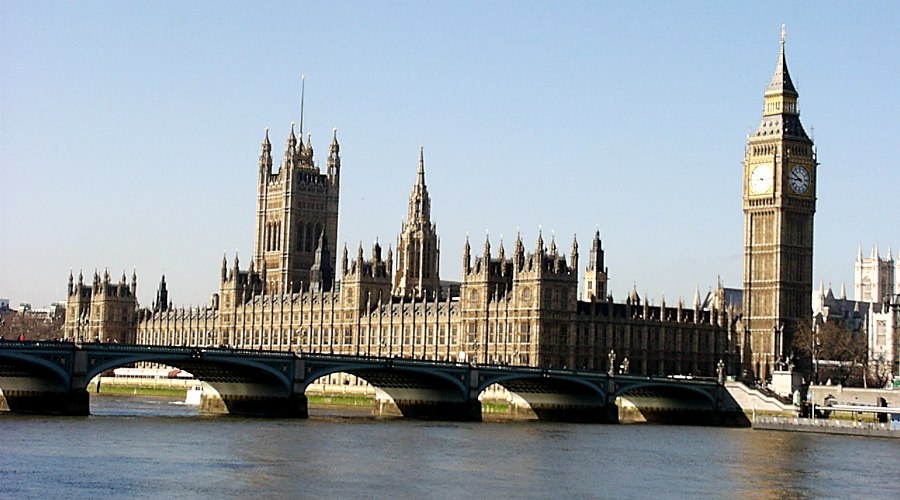 Houses of Parliament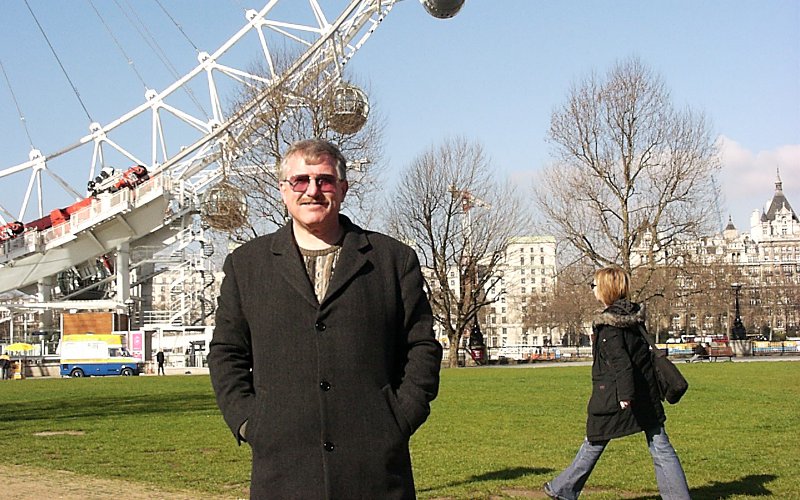 Preparing for my flight on the London Eye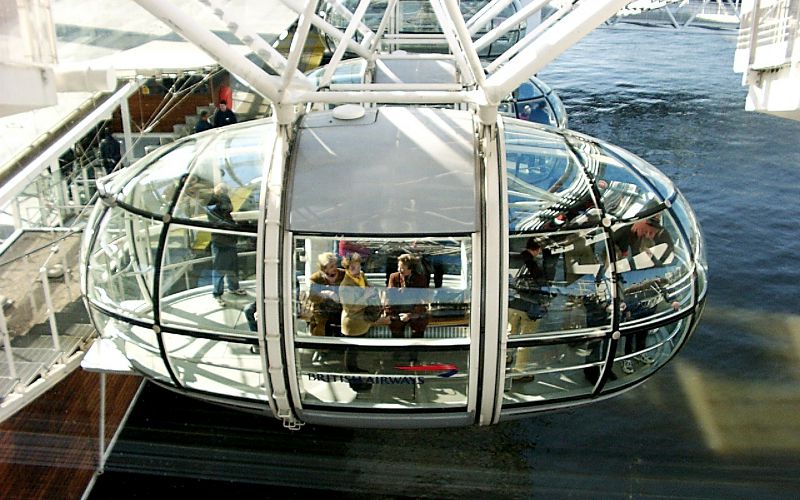 The next car on the Eye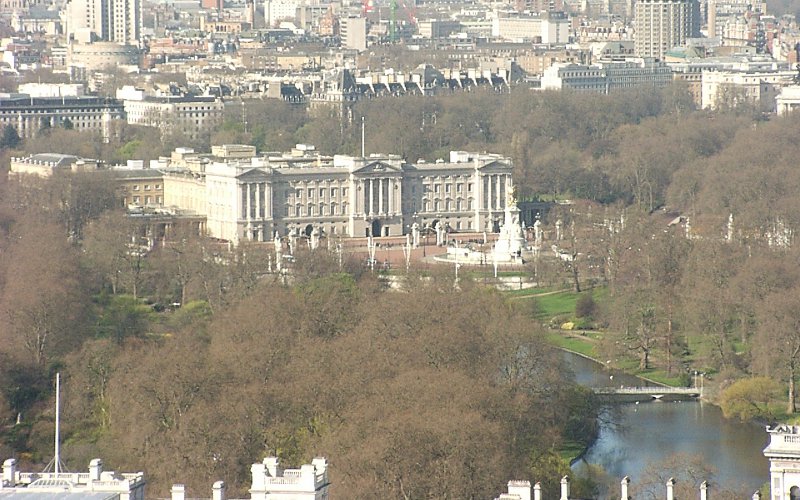 Buckingham Palace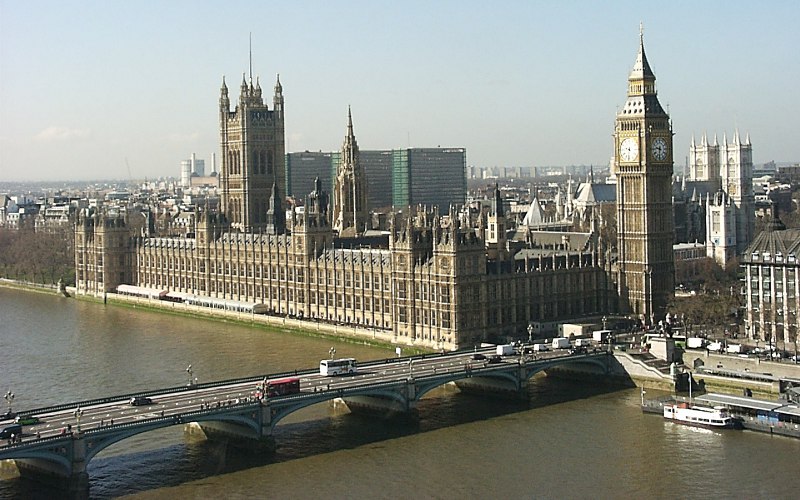 Westminster Abbey is on the right, beyond the tower that houses Big Ben.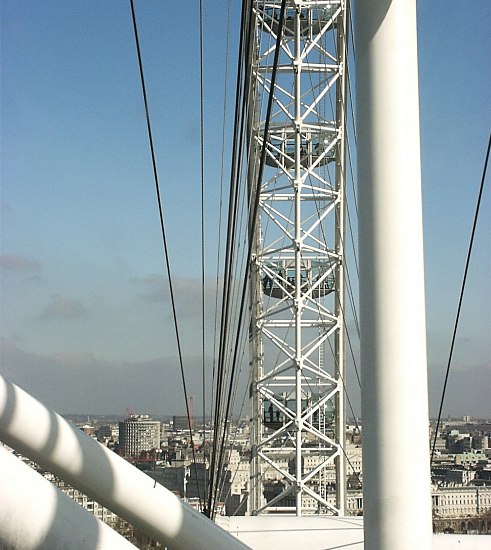 Then on to walk across London's first new Thames crossing bridge that has been built in more than 100 years.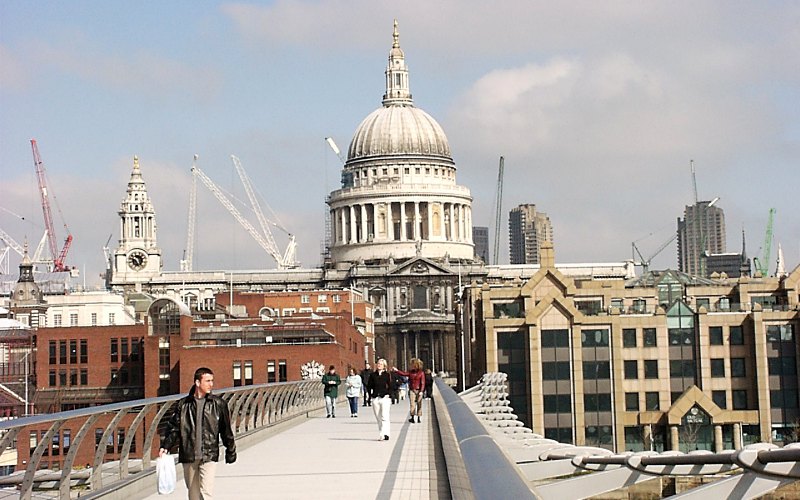 The "wobbly" Millennium Bridge - it shook too much when it opened - it closed a couple
years for repairs and reopened two weeks before this photo. St. Paul's dome in the background.

24 25a 25b 26a 26b 27 28
29a 29b 29c 30 31
2004 Trip to London and Blackpool France trip 2003
Keith's other trips Kansas Travel web site Mackinac Bridge & Mackinac Island web site
Visit my home page.
Copyright 2002-2021.