London - Monday March 25

Part 1
Date: 25 Mar 2002 08:01:50 GMT
I'm quite happy with my room at the Park International Hotel. It is small but well equipped with a double bed, small refrigerator, safe, hair dryer, trouser press, deep bathtub, morning paper and a full English breakfast. Actually, I don't think that the trouser press does much good.
I haven't figured out how to turn on the TV, but probably won't bother. There is Internet access available from the room, but at $14/night I will pass. I am connecting through a coin operated computer in the hotel lobby.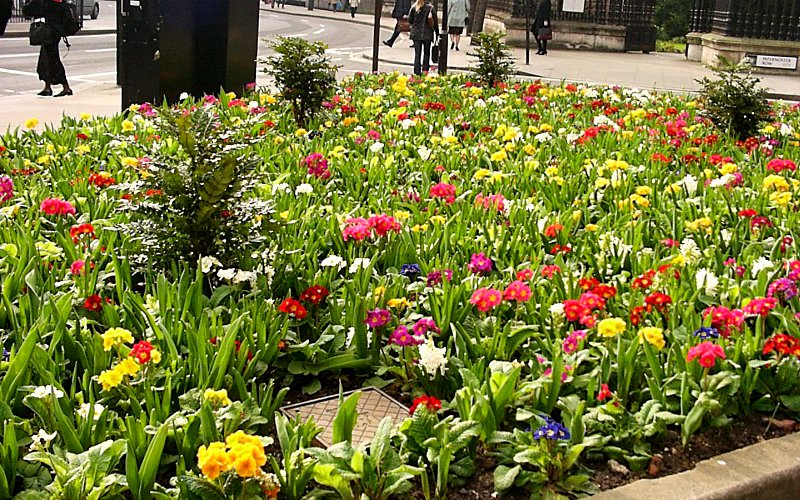 Street near Saint Paul's Cathedral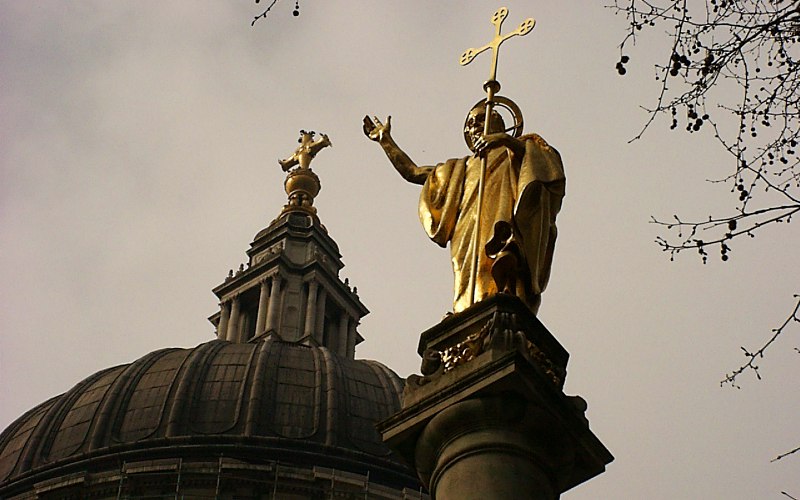 St. Paul's Cahtedral dome and statue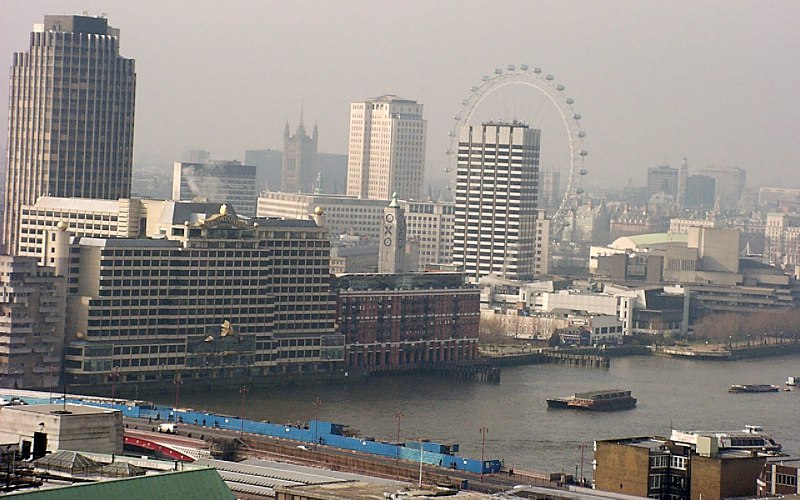 From the spire above the dome. 530 steps about the cathedral floor.
Written in the Crypt Cafe beneath St. Paul's Cathedral on Monday at 10 AM: St. Paul's Cathedral is magnificent. They ask that no photos be taken inside & I honored it. There were many tour groups, half of them from Asia.
I walked up to the Whispering Gallery at the bottom of the dome (I couldn't hear the folks on the other side), 259 steps, than on to the Stone Gallery where you can look out over the city. Than farther on up to the Golden Gallery for a view from 280 feet up. A total of 530 steps!
It was over 560 steps back down to here in the Saint Paul's crypt.
Well, I am cooled off now. Had homemade lemon lime squash and shortbread. And bought a CD of the choir.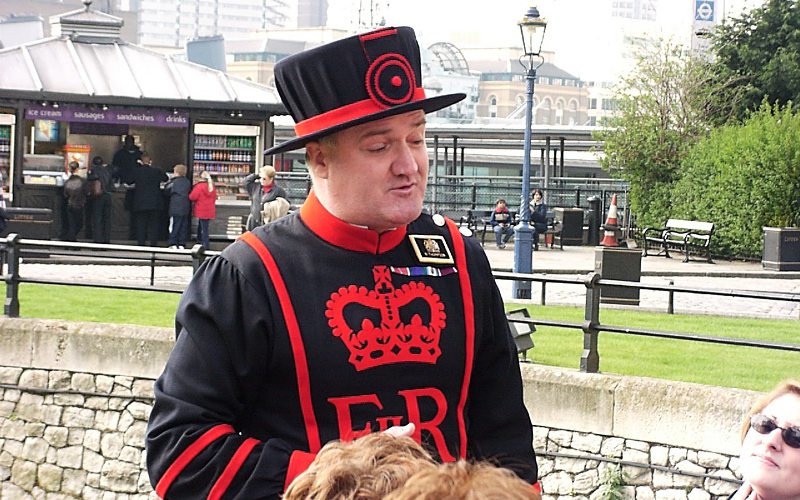 Beefeater giving tour at the Tower of London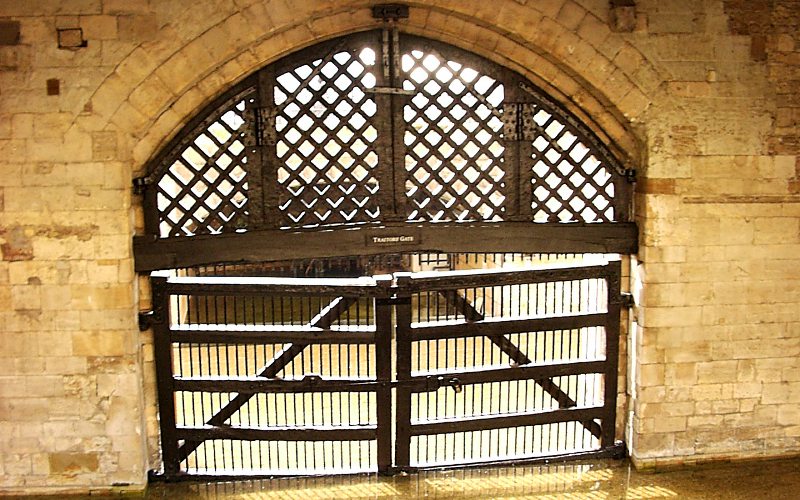 Traitor's gate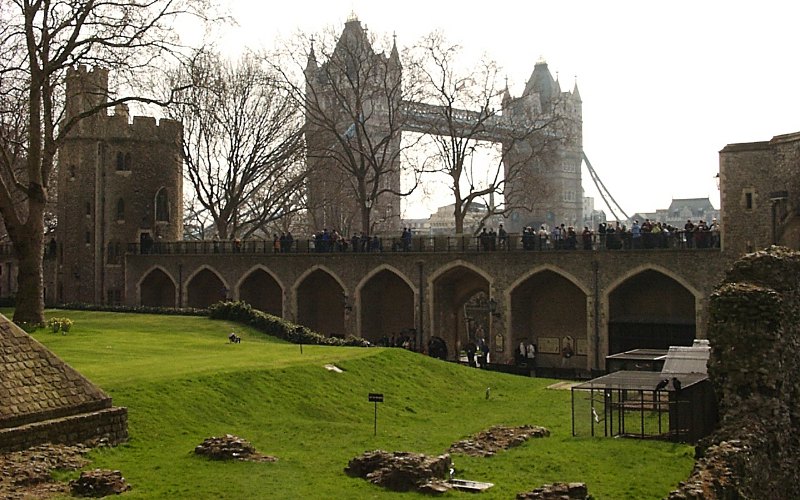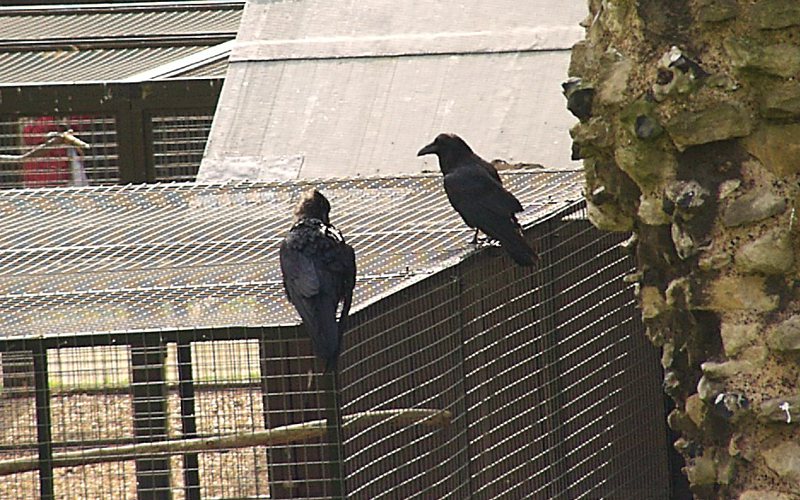 Tradition is that if the ravens ever leave, the Tower of London will fall and the King will die -
so their wings are clipped. In the 1960s they were surprised when a baby was born to the
ravens. It was believed that ravens only mate while flying. A national school contest named
the baby raven "Ronald Raven."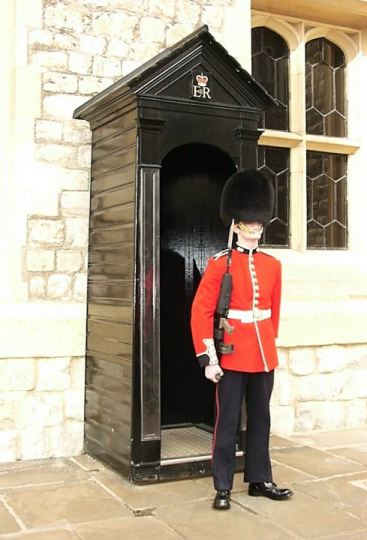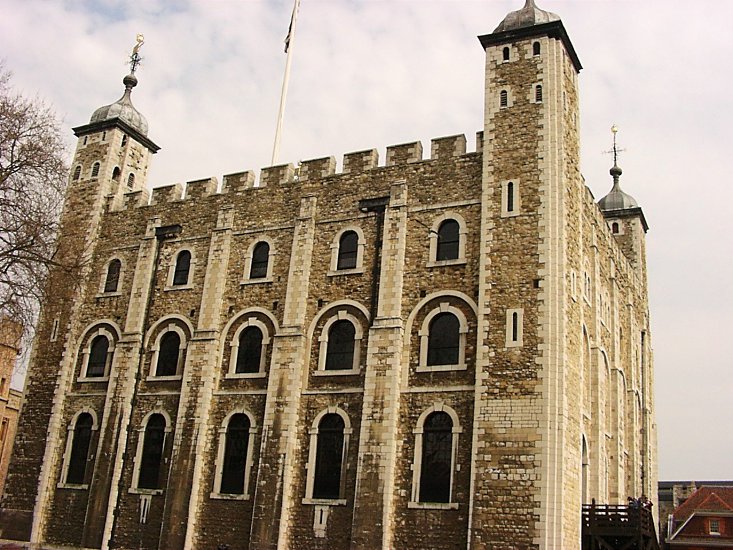 White Tower, the oldest part of the Tower of London. Almost 1,000 years old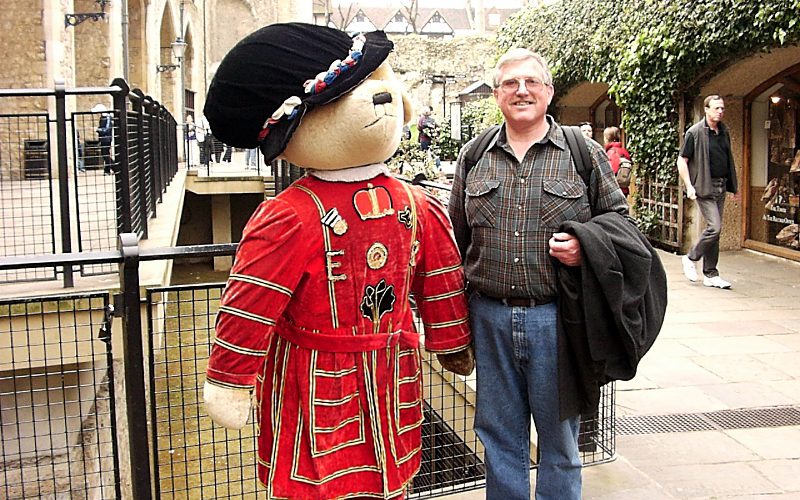 Me with a beefeater Teddy bear
24 25a 25b 26a 26b 27 28
29a 29b 29c 30 31
2004 Trip to London and Blackpool France trip 2003
Keith's other trips Kansas Travel web site Mackinac Bridge & Mackinac Island web site
Visit my home page.
Copyright 2002-2021.