Grassroots art environment
Cudahy, Wisconsin October 1, 2006
Previous Page
Next Page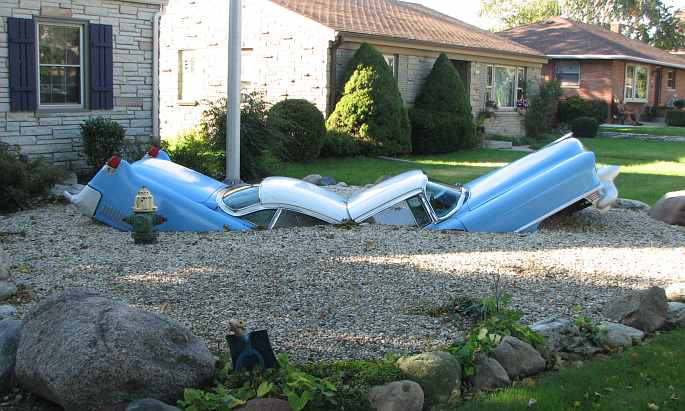 Cadillac Fleetwood buried at 4581 Lake, Cudahy, Wisconsin.
Since I had a couple of more hours on my hands, I drove south of Milwaukee on Highway 794 then drove back near the shore. Wisconsin lived up to its reputation as having the most grassroots art in the country. In Cudahy I stumbled across a home with a 1955 Cadillac Fleetwood buried in the front yard. There were many other items in the yard, including a 1946 tractor ridden by a ghoul & decorated for Halloween, pigs made out of propane tanks and a boat disappearing into the foundation of the house.
The house is at the corner of Lake & Armor. Goggling, I find that the owner of the home is named Rick Serocki, and that some of the neighbors are trying to have the city ban the art.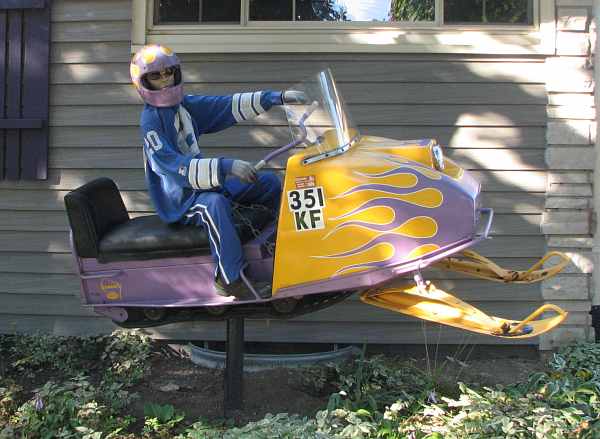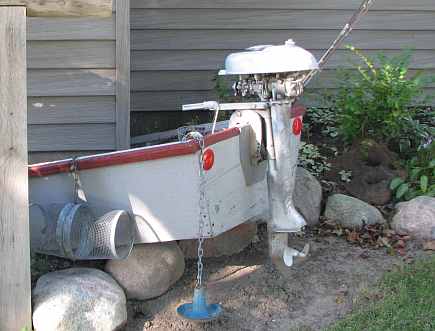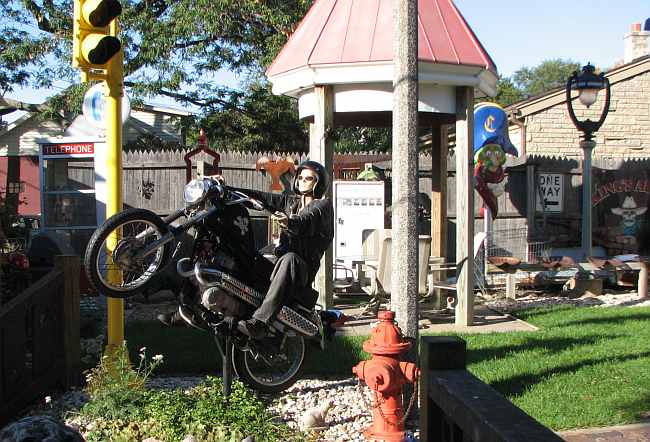 1946 Farmall McCormick decorated for Halloween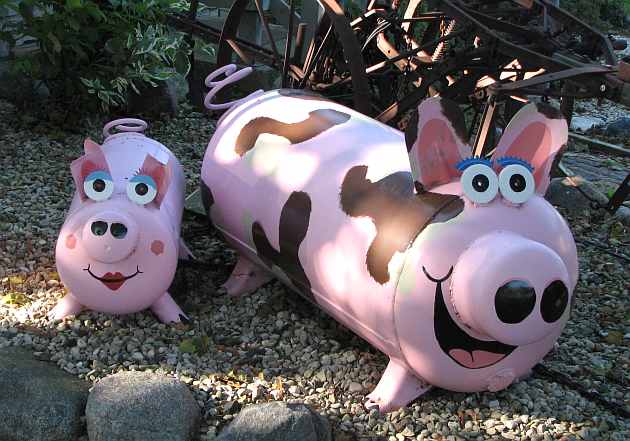 Whad'ya Know Wisconsin Maritime Museum Manitowoc Harbor
Sheboygan Harbor Kohler Arts Center Sheboygan Shore
Port Washington Milwaukee Shore Cudahy Grassroots Art
Previous Page Next Page
Copyright 2006-2009 by Keith Stokes My other trips.