Sheboygan Breakwater Lighthouse
Sheboygan, Wisconsin September 30, 2006
Previous Page
Next Page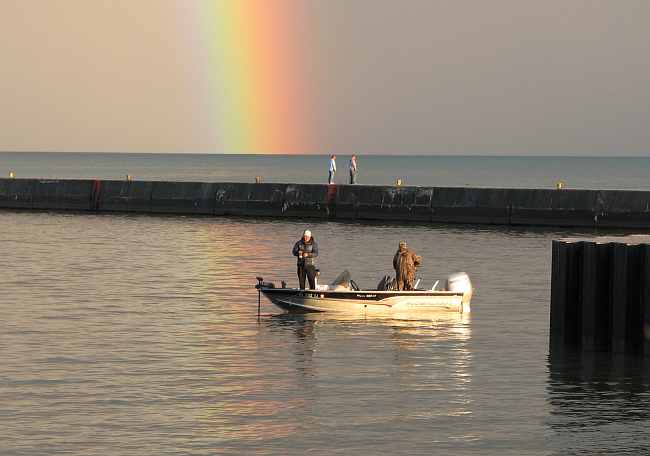 Salmon fisherman at the mouth of the Sheboygan River
As I drove back toward Sheboygan, the rainbow was still visible out over Lake Michigan, some of the time rainbow was double.
When I got to Sheboygan, the sun was getting low and the rainbow was still there, so I headed down to the lake shore where I got some good photos of the pier light & rainbow. The red painted 1905 light looked pretty sharp in the red light from the setting sun.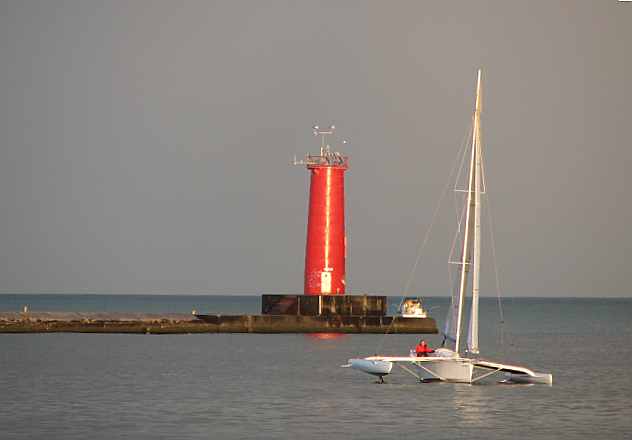 Sheboygan Breakwater Lighthouse was built in 1905 and moved to the present location in 1915.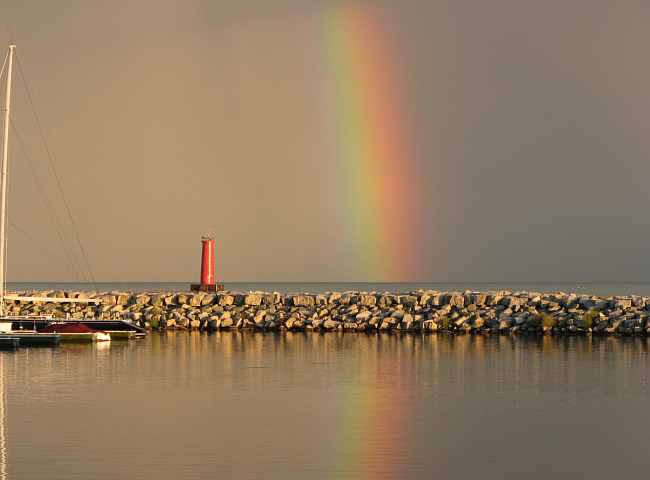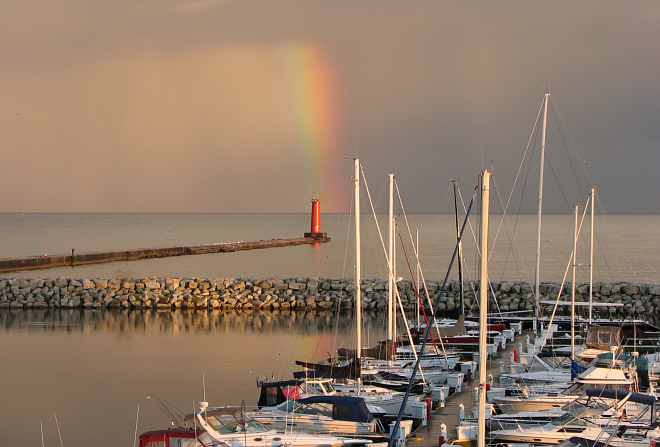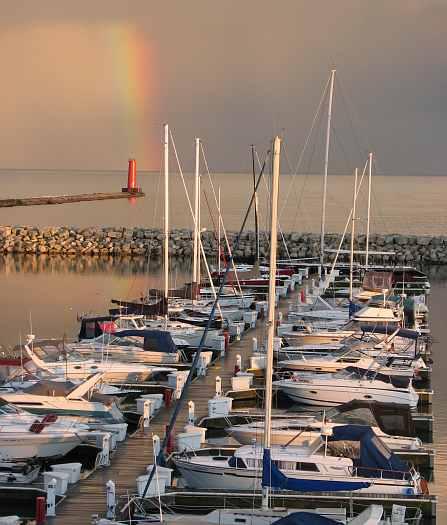 Rainbow beyond Sheboygan's Harbor Centre Marina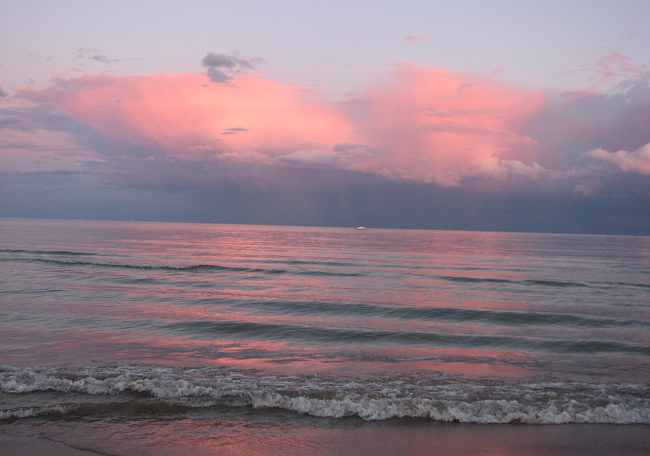 The sunset was over the land, but the clouds over Lake Michigan reflected the light.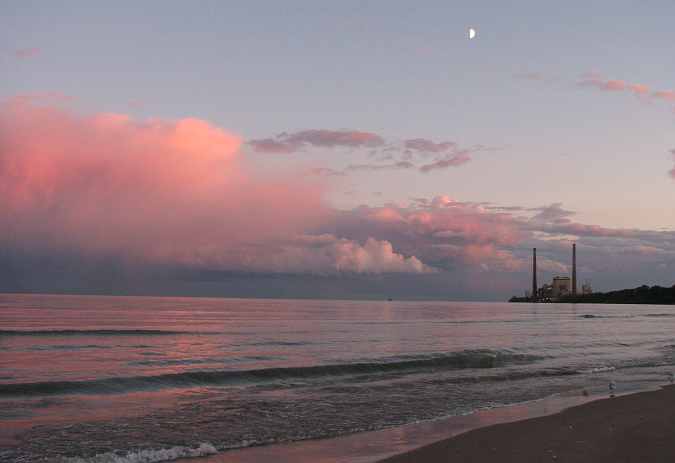 Moon over the Alliant Energy power plant south of Sheboygan, Wisconsin,
For supper, I went to the Charcoal Inn, which is the most highly recommended place for brats - the Sheboygan specialty. I had a double brat with everything but tomato, and an order of onion rings. The brats were smashed down, more like elongated sausage patties, and served on a fresh baked Portugese roll (hamburger sized roll with a relatively hard crust). The crust is necessary to hold the sandwich together as there is so much liquid coming from the meat.
It is another place I would visit again. Just a store front restaurant with the grill behind a long counter and about 20 tables. I got there just in time. The Charcoal Inn closes at 7PM on Saturdays.
Funny thing about the menu... When I moved to KC, I was amused by the "Chili - in season" on menus. I had never heard of a chili season. At the Charcoal Inn, the chili doesn't have a season, but the iced tea does! Fortunately for me, it was still in season:-)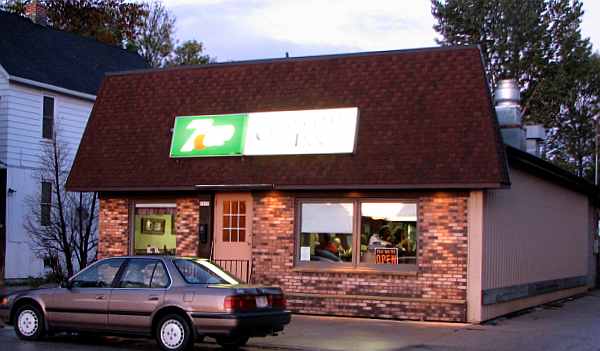 Charcoal Inn (south) 1313 S 8th Street, Sheboygan, Wisconsin
Whad'ya Know Wisconsin Maritime Museum Manitowoc Harbor
Sheboygan Harbor Kohler Arts Center Sheboygan Shore
Port Washington Milwaukee Shore Cudahy Grassroots Art
Previous Page Next Page
Copyright 2006-2010 by Keith Stokes My other trips.