Port Washington Pierhead Light
Port Washington, Wisconsin October 1, 2006
Previous Page
Next Page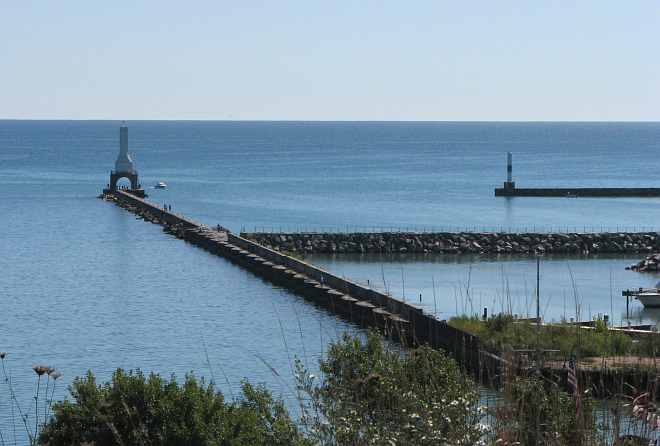 1834 light at left is maintained by the Wisconsin Electric Power Company. The one at right is maintained by the Coast Guard.
With 5 1/2 hours before my reservation for dinner, I started back toward Milwaukee. The first stop was about half way, at Port Washington, where I photographed the Port Washington pier lights. One of the lights at Port Washinton, Wisconsin is still active. Built by the WPA, it is unusually shaped with an open area beneath the tower.
The weather was much nicer than the day before - cool but sunny. A wedding was taking place in a gazebo by the water. There were quite a few people fishing from the breakwaters or boats, and I saw one lake trout landed.
Unfortunately, since I hadn't planned on visiting Port Washinton, Wisconsin in advance, I totally missed the nearby Port Washington Main Lighthouse. I understand that for many years it looked like any other house, but has recently been renovated to look like a lighthouse again.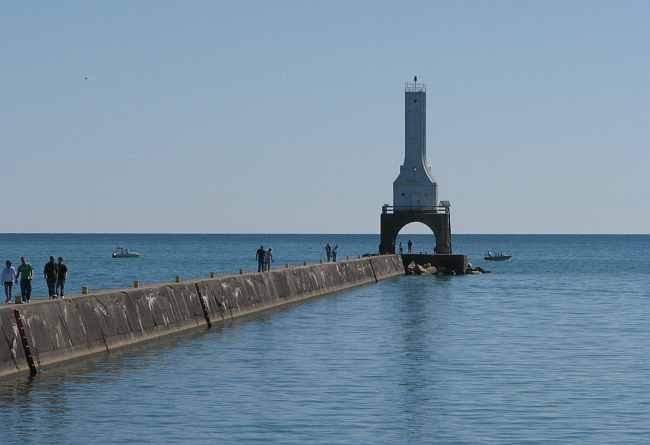 1934 Art Deco light.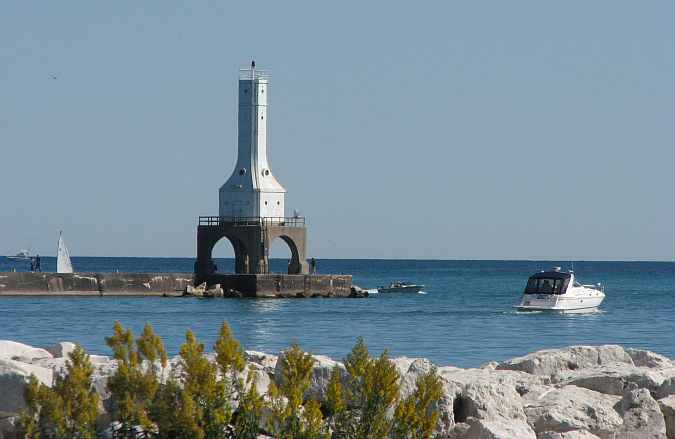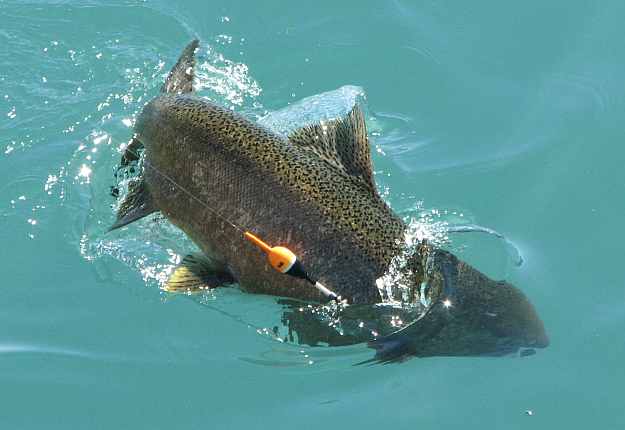 Lake Trout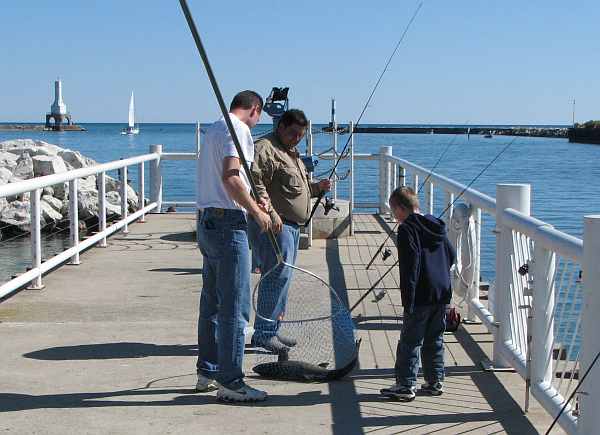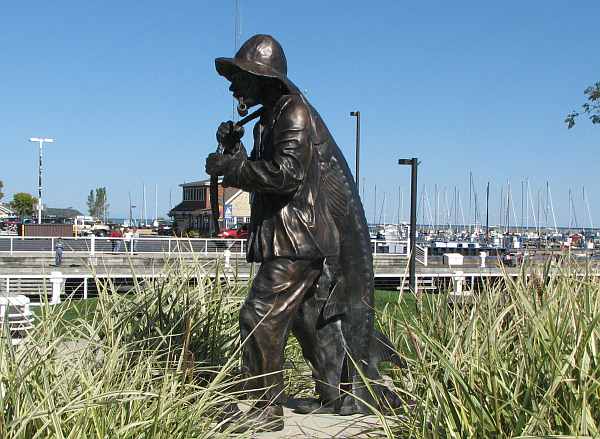 Fisherman with a sturgeon - statue by Andy Schumann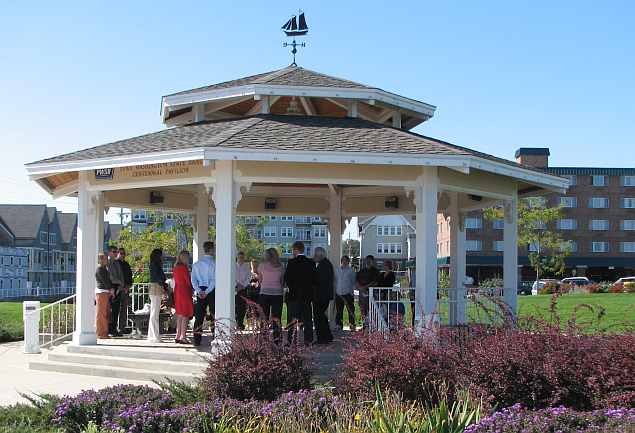 Wedding in gazebo at Port Washington's Rotary Park.

Whad'ya Know Wisconsin Maritime Museum Manitowoc Harbor
Sheboygan Harbor Kohler Arts Center Sheboygan Shore
Port Washington Milwaukee Shore Cudahy Grassroots Art
Previous Page Next Page
Copyright 2006-2009 by Keith Stokes My other trips.