Sheboygan
Sheboygan, Wisconsin October 1, 2006
Previous Page
Next Page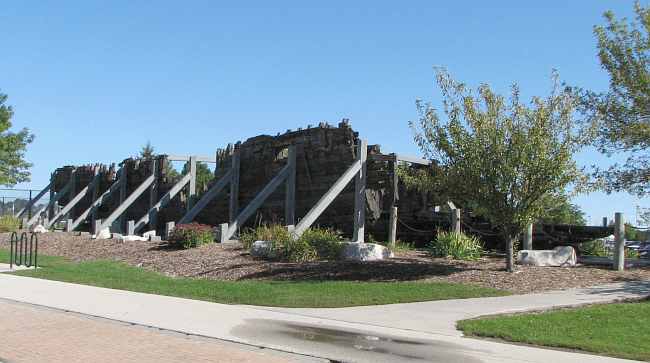 Schooner Lottie Cooper
Next I photographed the remains of the schooner, Lottie Cooper, which sank off Sheboygan in 1894. The Lottie Cooper wreck was recovered in 1992 and a large section of the hull sits in a park near the Sheboygan Harbor Centre Marina.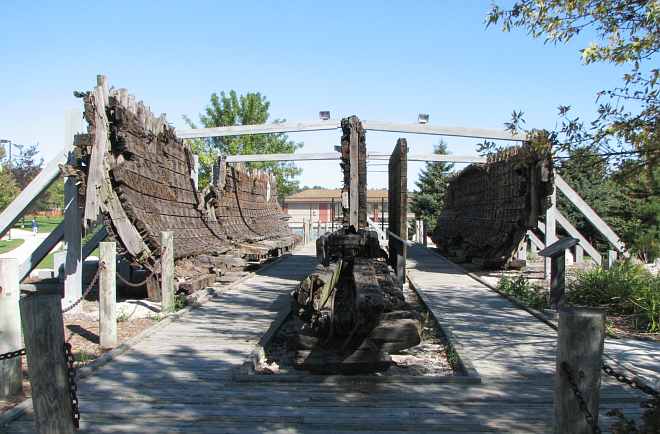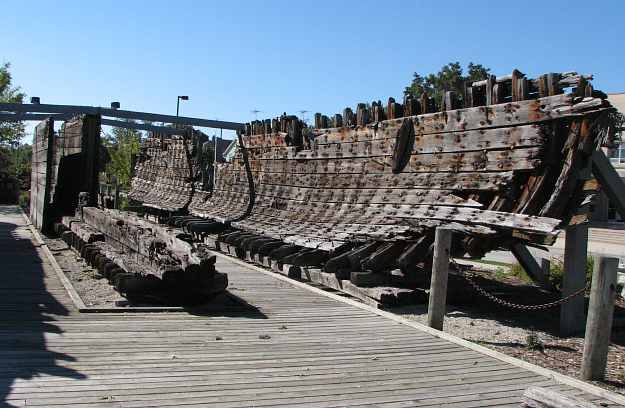 I had lunch at the Brisco County Wood Grill, near the mouth of the Sheboygan River. I originally planned to eat there, because it was the only place open on Sunday that was recommended for brats. But since I had brats the night before, I had the special: chicken and shrimp fajitas. They were good, but the best parts of the meal were a creamy potato soup with ham, and the view, as small boats kept going by.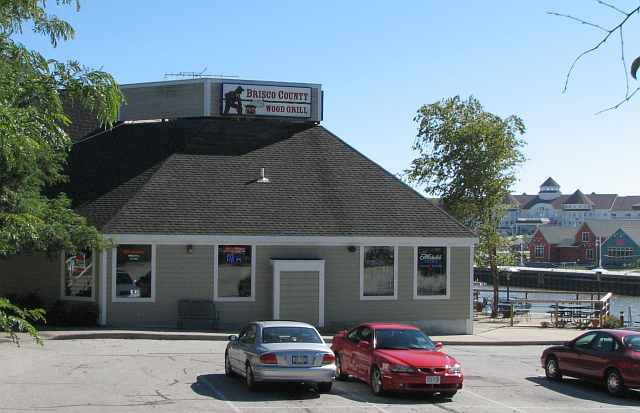 Brisco County Wood Grill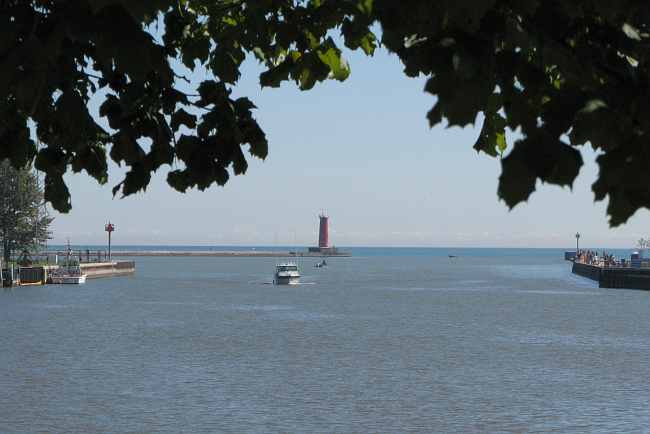 View from near my table at the Brisco County Wood Grill

Whad'ya Know Wisconsin Maritime Museum Manitowoc Harbor
Sheboygan Harbor Kohler Arts Center Sheboygan Shore
Port Washington Milwaukee Shore Cudahy Grassroots Art
Previous Page Next Page
Copyright 2006-2009 by Keith Stokes My other trips.