Wisconsin Maritime Museum
Manitowoc, Wisconsin September 30, 2006
Previous Page
Next Page
Then north on north on Highway 151, seeing some new country after passing through Fond Du Lac and across to Sheboygan on Highway 23 on my way to Manitowoc. During the last 15 minutes of the drive north on the I-43, there was a rainbow far to the east.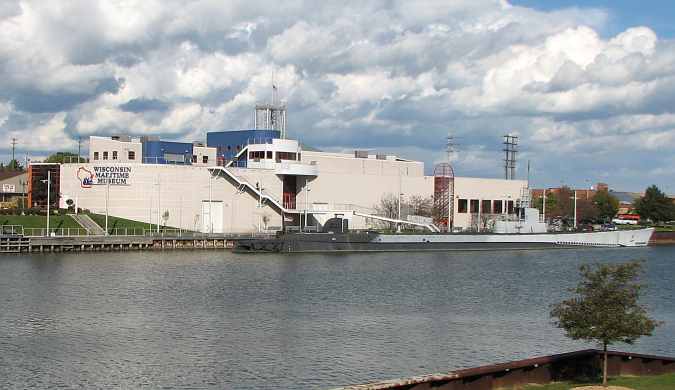 Wisconsin Maritime Museum and the World War II submarine USS Cobia
The Wisconsin Maritime Museum was one of the museums participating in the National Museum Day, so the usual $12 admission was waved with a coupon. Although it was getting late in the afternoon, I had time to visit most of the museum before the submarine tour. The big surprise for me in the Maritime Museum was a large display devoted to the Chief Wawatam, a Railroad Ferry that cruised between Mackinaw City & St. Ignace, Michigan from 1911 until I was growing up. The Chief Wawatam was the last last hand-bomber (steam powered boat stoked by shovels) to sail the Great Lakes The museum has one of the original steam engines, a reproduction of the 12 foot bow propeller, and other items from the retired railroad ferry Wawatam.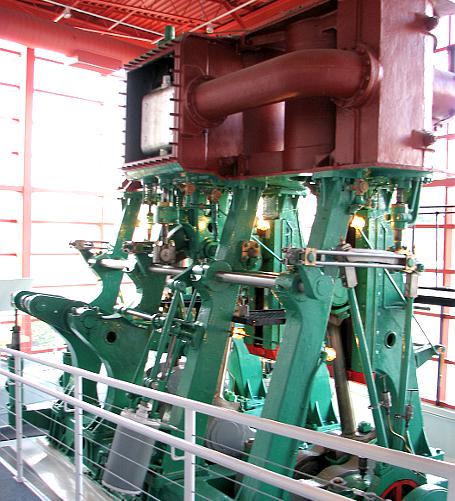 65 ton, hand stoked steam engine from the Chief Wawatam railroad ferry.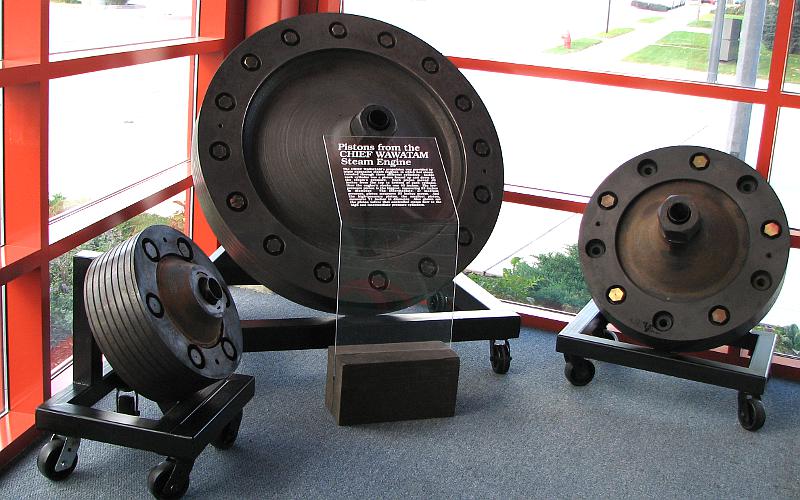 The Chief Wawatam's propulsion was provided by triple expansion steam engines, in which hot steam traveled
through three different cylinders. These are the three different sized pistons. The low pressure piston was the
largest at 52" in diameter. The intermediate piston was 33" across and the high pressure piston was 21".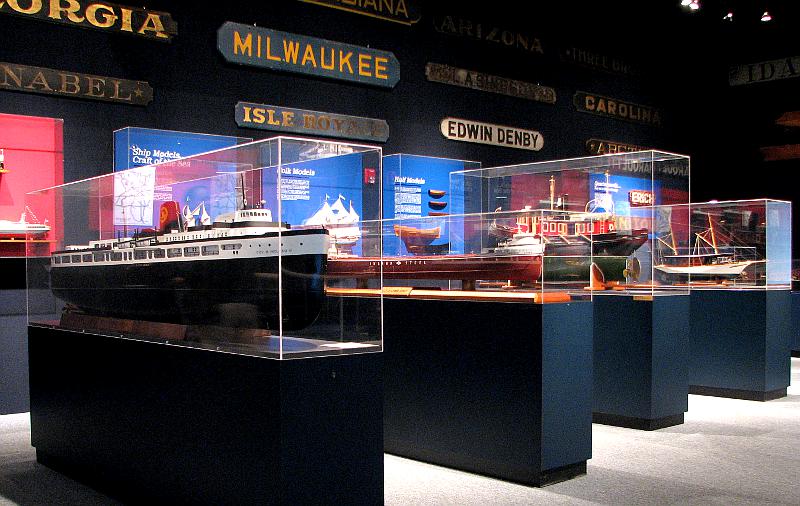 Great Lakes' freighter ship models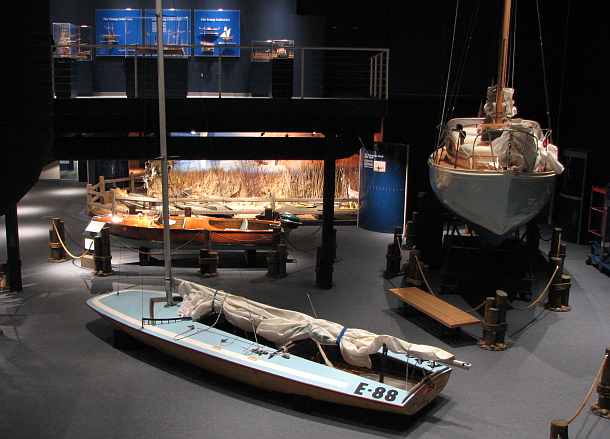 Wisconsin Built Boat Gallery in the Wisconsin Maritime Museum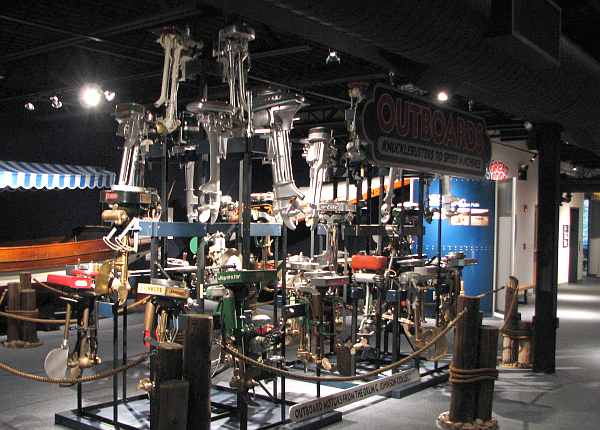 Outboard motors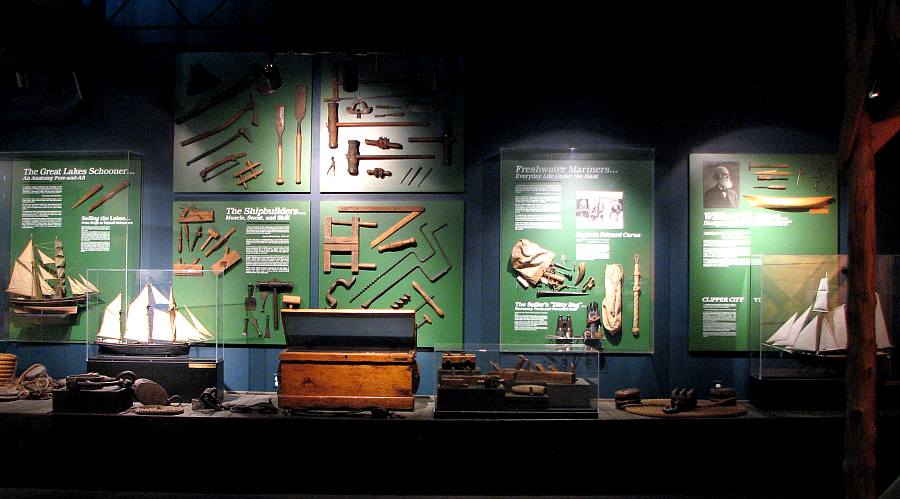 Wooden ships and shipbuilding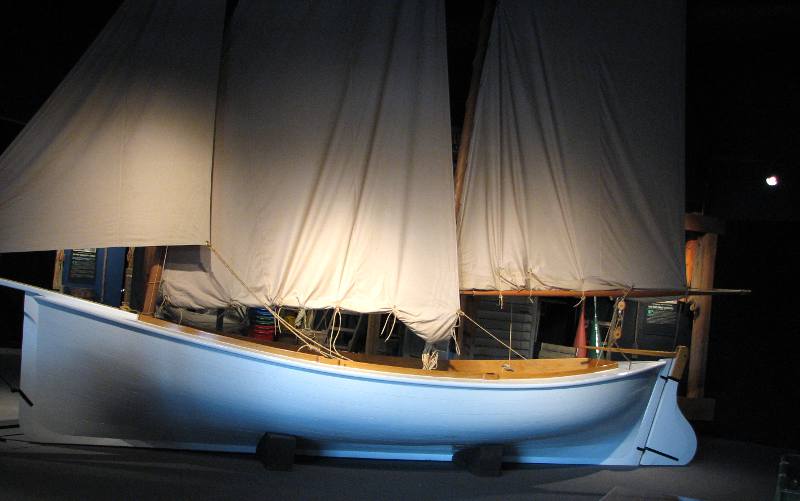 Mackinaw Boat

Whad'ya Know Wisconsin Maritime Museum Manitowoc Harbor
Sheboygan Harbor Kohler Arts Center Sheboygan Shore
Port Washington Milwaukee Shore Cudahy Grassroots Art
Previous Page Next Page
Copyright 2006-2013 by Keith Stokes My other trips.