Milwaukee Pier Lights
& Discovery World
Milwaukee, Wisconsin October 1, 2006
Previous Page
Next Page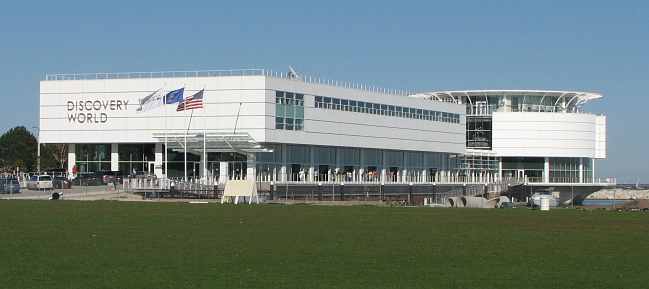 Discovery World
Then I started exploring toward the south along the shore, stopping next at Discovery World which opened earlier in the month. The only part of the Center that I visited was the aquarium. I think I was supposed to have paid $17 to get in, but no one asked for my ticket. I didn't feel to bad, paying $5 to park for a half hour was doing my part.
The Discovery World Aquarium is a bit odd. There are 4 or 5 large attractive, irregularly shaped tanks with mostly freshwater fish - with no labels. Other than the tank where visitors are permitted to touch the fish (the sturgeon all hid at the bottom) none of the fish were identified and there was no educational information at all.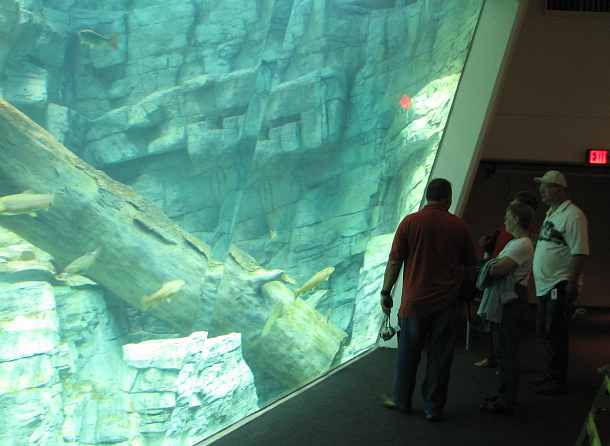 Along another half mile, I photographed some of the Milwaukee pier head lights. Only one of the lights can be reached from shore, a small attractive red light, near the Marcus Amphitheater, that was moved to the end of the breakwater in 1926. While I was taking pictures, men a boat in the Milwaukee River landed a salmon and people on passing boats applauded.
All of the other lights sit far out on breakwaters that do not connect to shore. The largest of those is a 53 foot 1926 light that is pretty impressive for a pier head light. But even with my 12x lens, it was a bit too far for good photography.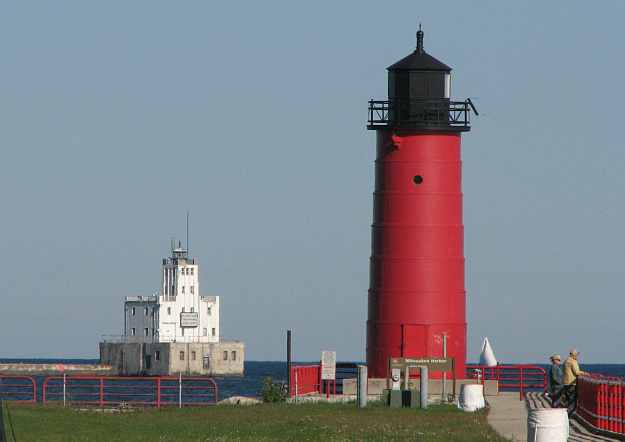 Milwaukee Breakwater Light and Milwaukee Pier Head Light
The light at the left is much farther than it looks in this telephoto image.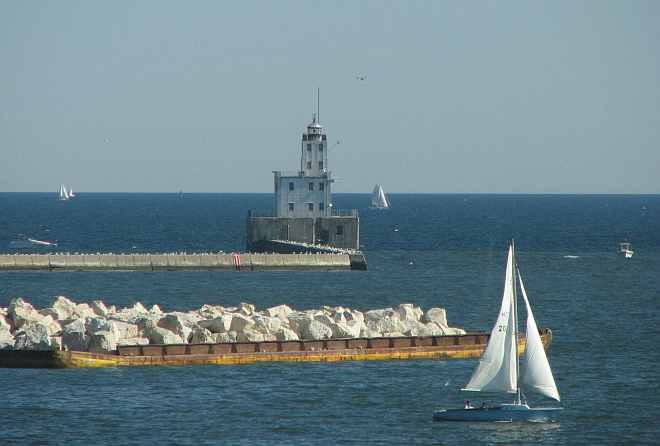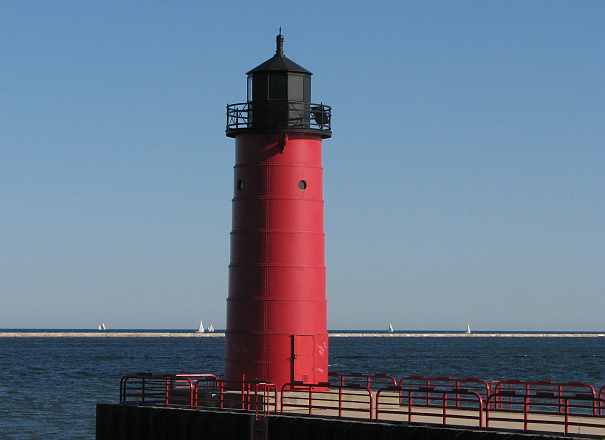 42 foot, 1906 Milwaukee Pier Head Light has a Fifth Order Fresnel lens.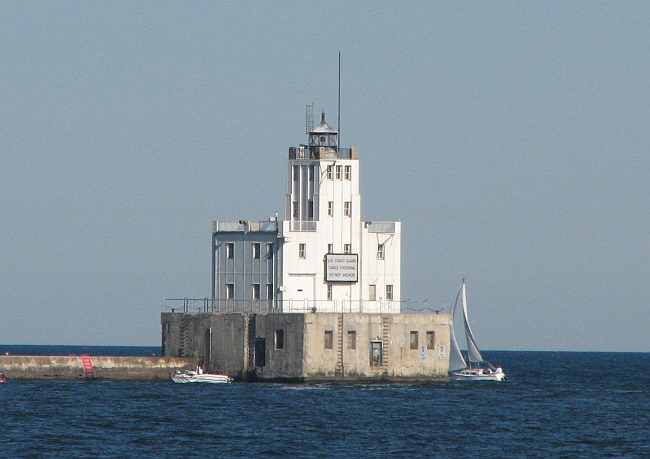 53 foot, 1926 Milwaukee Breakwater Light has a fourth order Fresnel lens that stands 61 feet about Lake Michigan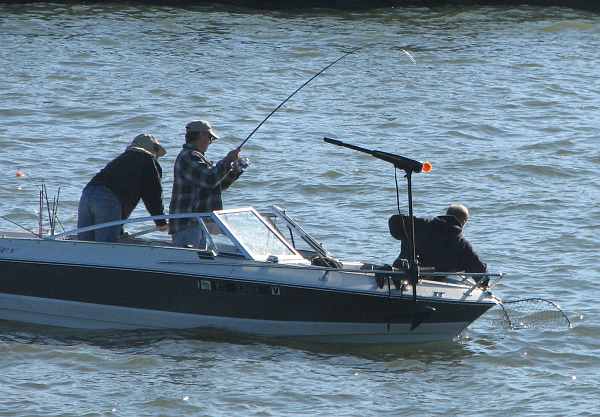 Landing a lake trout near the mouth of the Milwaukee River.
Whad'ya Know Wisconsin Maritime Museum Manitowoc Harbor
Sheboygan Harbor Kohler Arts Center Sheboygan Shore
Port Washington Milwaukee Shore Cudahy Grassroots Art
Previous Page Next Page
Copyright 2006-2009 by Keith Stokes My other trips.