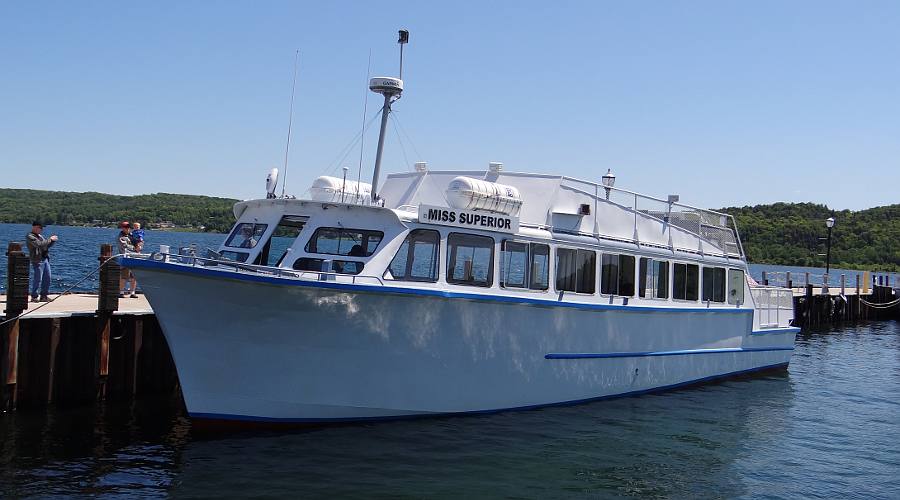 Miss Superior was built in 1983
Thursday
We were up early. It felt even earlier because of the time zone change, but I wanted to drive to Munising, Michigan in time for a 10 AM cruise at Pictured Rocks National Lakeshore. I have been there three times over the years, but Linda had not and she had heard many people say how great they are.
We had purchased tickets from Pictured Rocks Cruises online in advance, but people were boarding when we arrived at the dock about 15 minutes before departure. All of the top deck seats were already taken, but we found seats by a window on the starboard (right) side near the front, which is the side with the best views for the first half of the tour.
The three hour cruise goes past Grand Island and the 1868 Grand Island East Channel Lighthouse, out of the harbor, then east about 12 miles along the shore with its huge rock formations rising out of the water, colored by iron, copper and tannic acid. A beautiful sight with rocks, trees, Lake Superior, waterfalls and birds.
The return along the same route is faster with most features having been pointed out during the first half of the tour.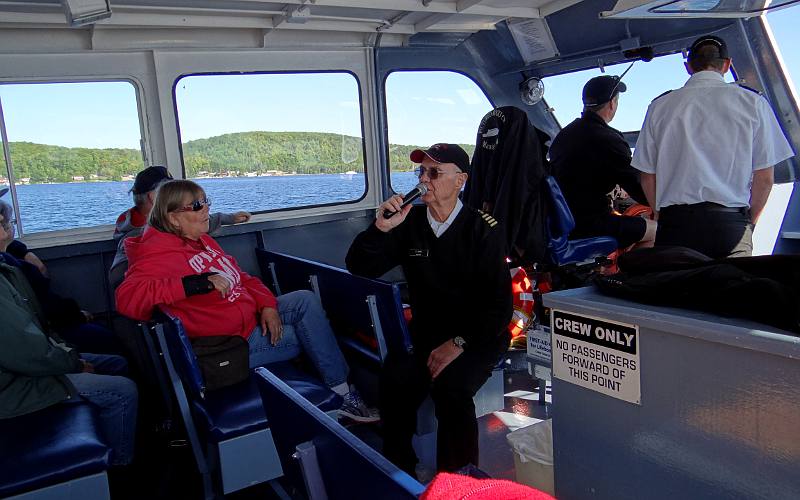 Captain Chuck Cook did a good job of narrating the tour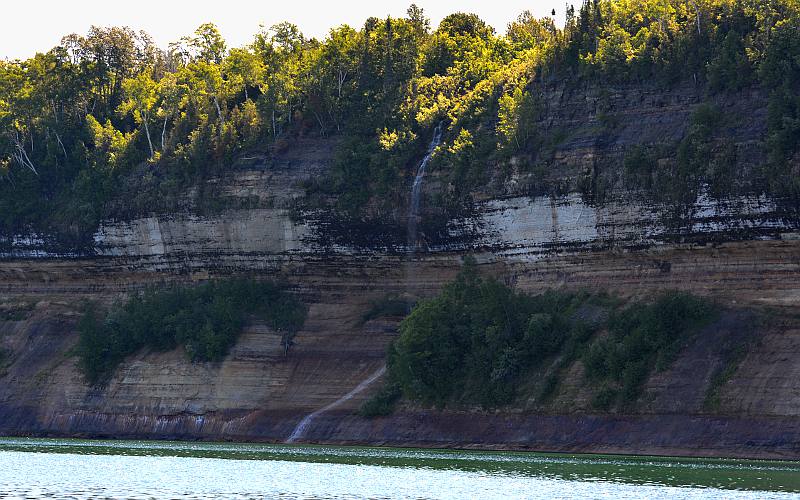 Jasper Falls is a small volume waterfall which only occasionally has a water flow.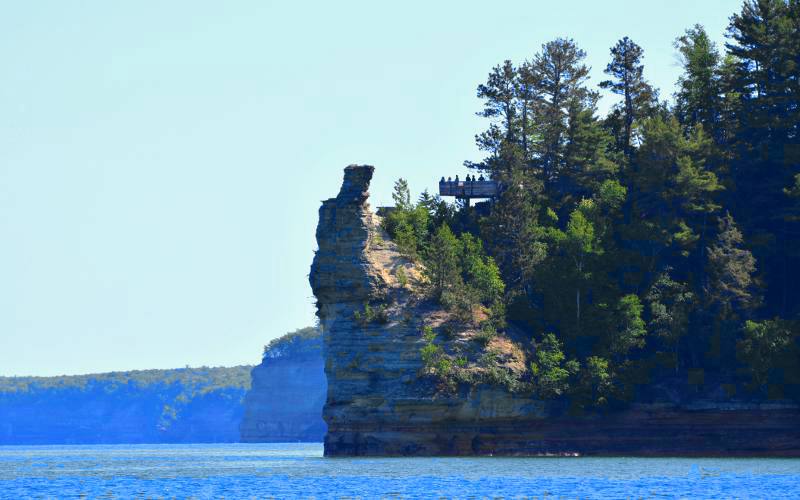 Miners Castle was more dramatic prior to the 2006 collapse of the tallest part of the rock formation.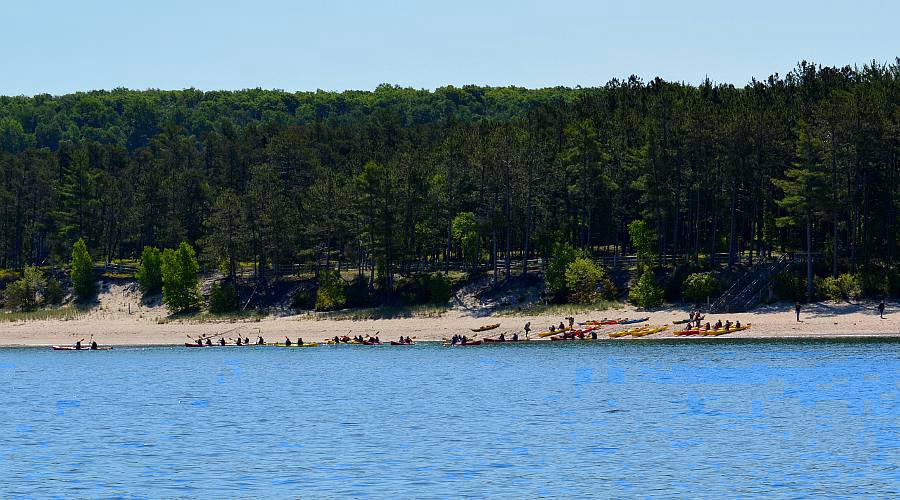 Kayaks departing from Miners Beach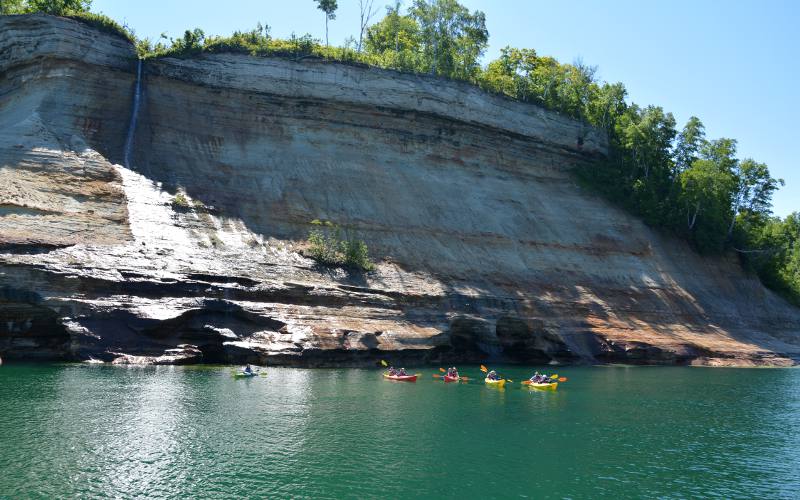 140' Bridal Veil Falls is the tallest waterfall in Michigan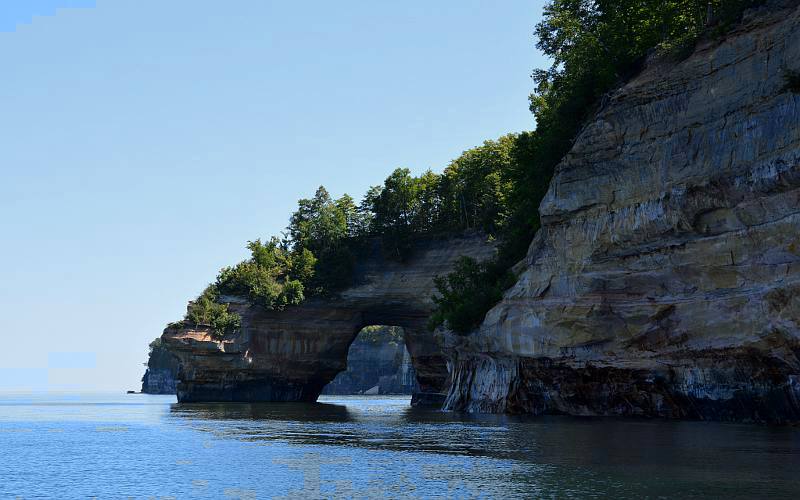 Lover's Leap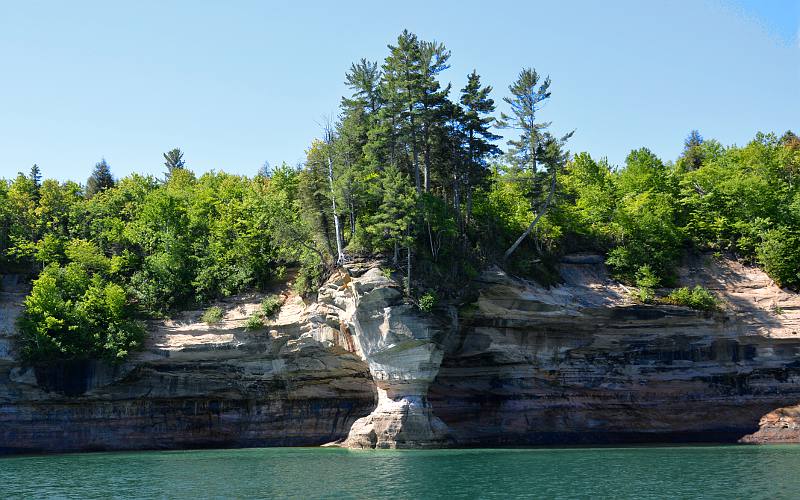 Flower Vase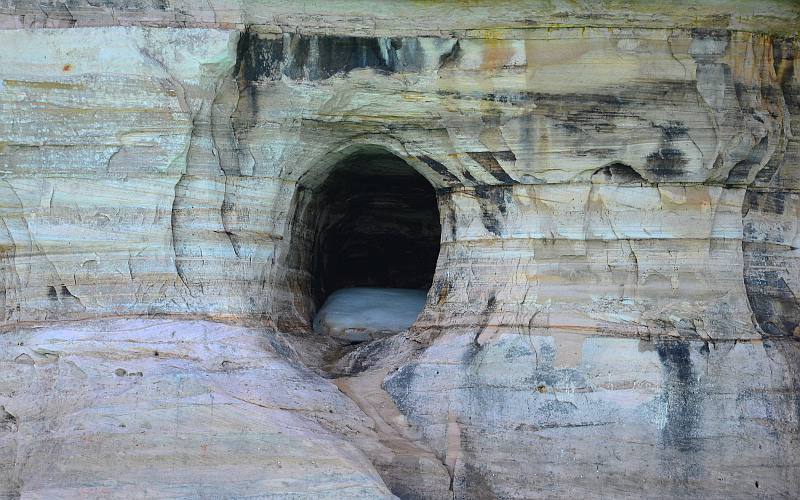 Ice in one of the caves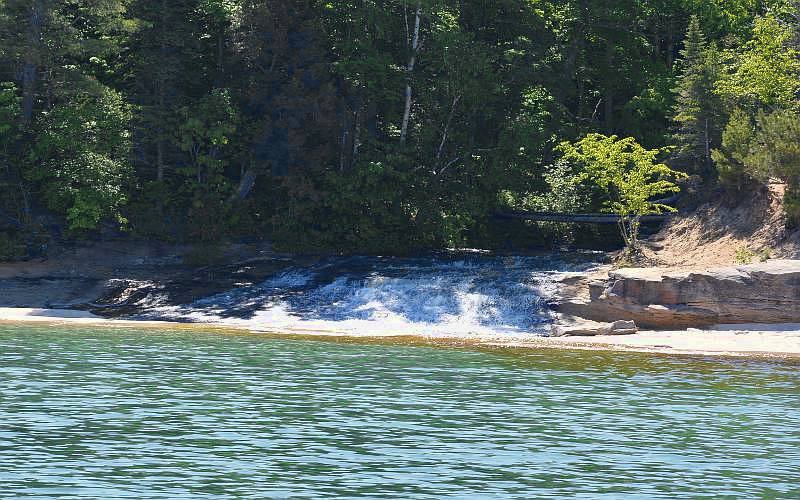 Falls at the mouth of Chapel Creek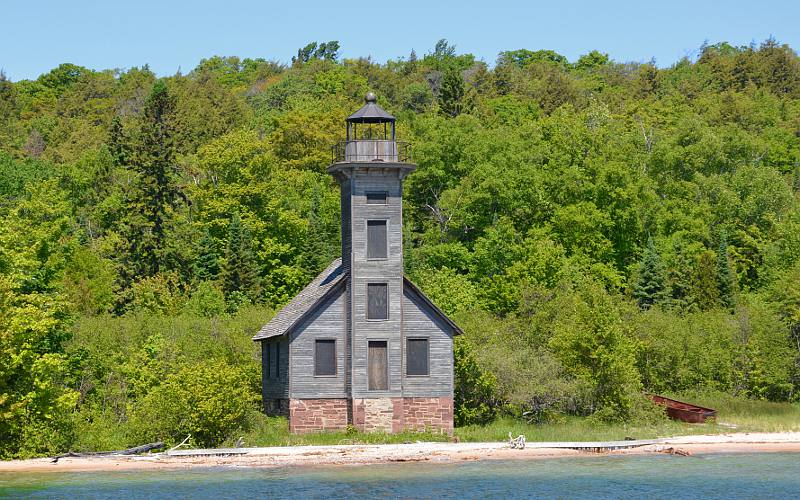 Grand Island East Channel Lighthouse is one of the first sights on the cruise, but the boat does not pass close to
this light until returning to Munising Bay. The wood frame lighthouse was first lighted in 1868 and deactivated in 1908.

Linda enjoyed the three hour cruise, but felt that it had been a bit too hyped up. She may have enjoyed it more without the big buildup.
Back in Munising, we had lunch at Johnny Dogs. The five year old place has gourmet hot dogs, whitefish, burgers and sandwiches. It was recommend by the boat crew and had good reviews online. Arriving at Johnny Dogs, we discovered that the tiny place had only three stools inside, with the rest of the seating on a deck outside.
The fresh cut, seasoned fries were pretty good. My whitefish had a crusty coating and was the only fish I had during the trip which I didn't like or finish. It didn't seem fresh.
Linda's shrimp po'boy was good. Perhaps I should have tried a specialty hot dog.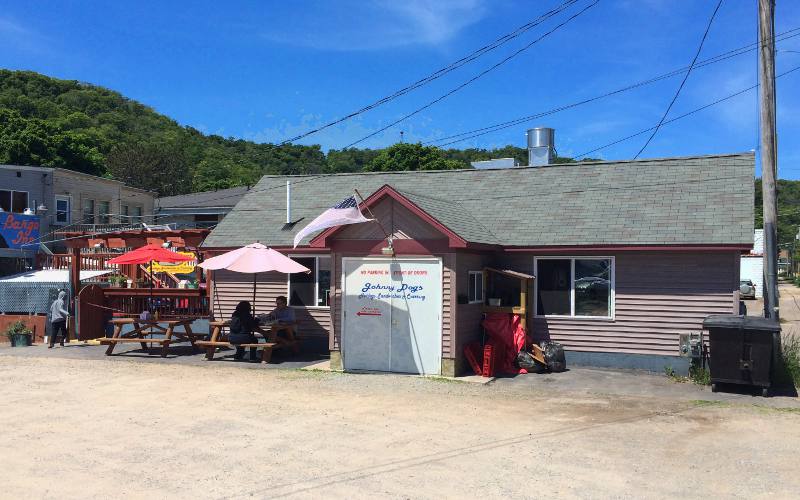 Johnny Dogs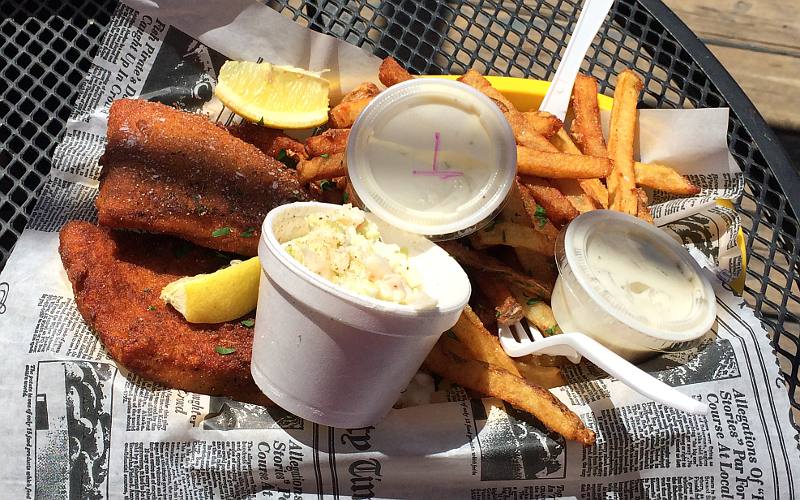 Whitefish basket with coleslaw and fries
Previous Page Next Page - Munising Waterfalls

Munising Waterfalls Other Munising Waterfalls Lighthouse Cruise
Pictured Rocks Photos from 2008 & cruise details Keith's other trips Mighty Mac Home