2014 Northern Michigan Trip
Bicycle ride around Mackinac Island
June 28, 2014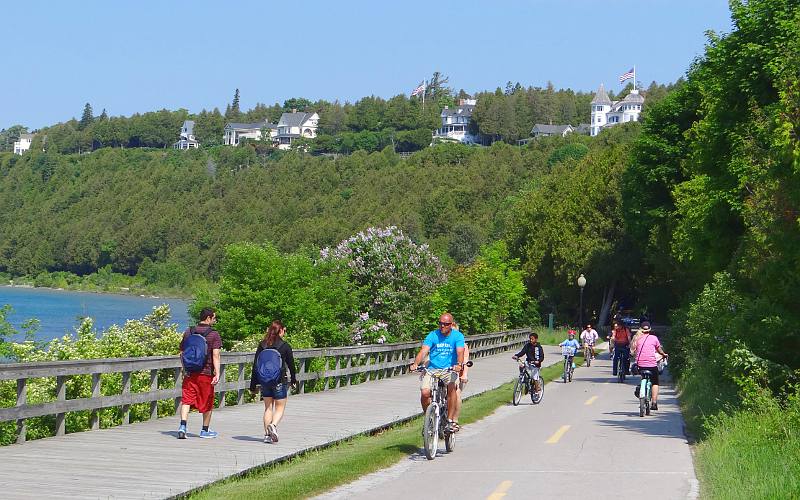 M-185 (Lakeshore Drive) leading west out of the city
Saturday (continued)
We changed to more casual clothes and rented bicycles from the golf shop. Linda hadn't been sure about the 8 mile ride around the Island, but it was mostly flat and we rode at a leisurely pace. We stopped many times for photos and for cold drinks at the Cannonball Inn on the back of the Island.
I had a fall while walking on rocks with wet shoes during one of the stops. My leg was scrapped pretty badly, but bicycling the rest of the way around Mackinac Island kept the leg from stiffening up. It was still tender three weeks later.
Near the end of the ride, we climbed the new stairway up to Arch Rock - approximately 240 steps.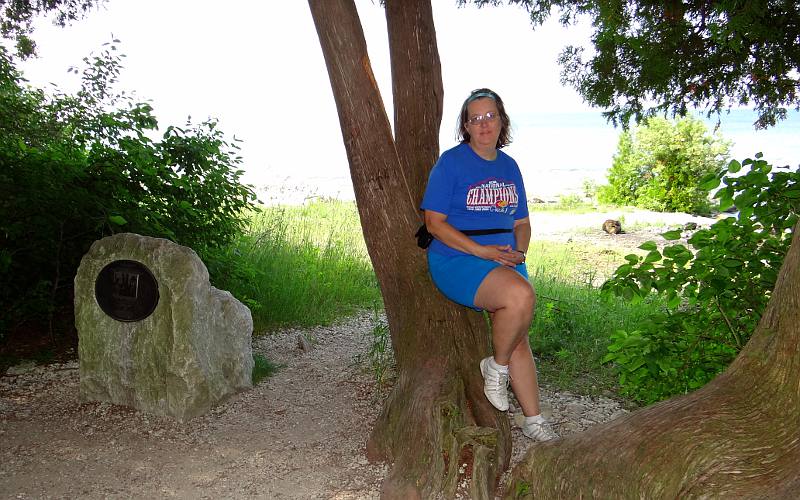 Linda at the "Is it you" location.
The location of the first meeting of Christopher Reeve and Jane Seymour's characters in the movie Somewhere In Time.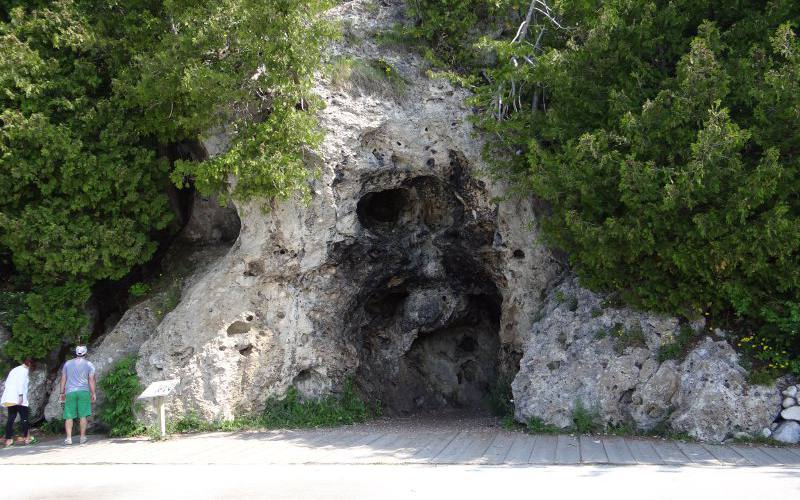 Devil's Kitchen is a group of small sea caves or niches in one of the youngest rock formations on Mackinac Island.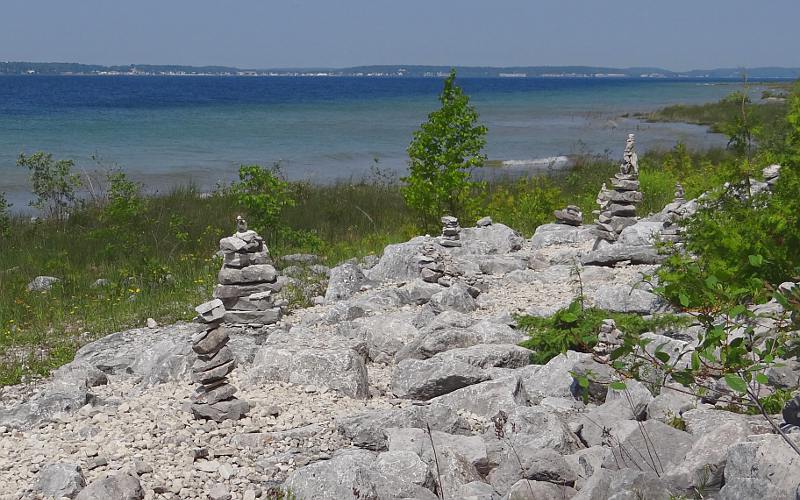 Like many other travel destinations, the Mackinac Island shoreline has hundreds of stacks of balanced rocks.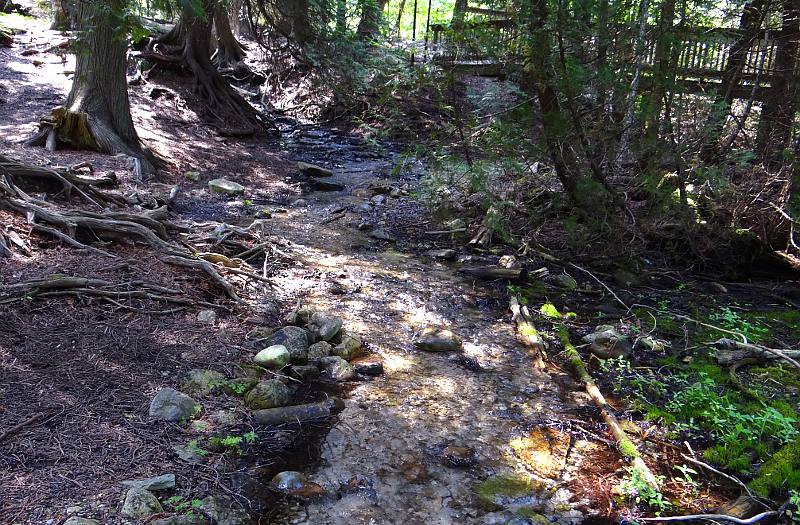 Brown's Brook, just off of M185 at the far west side of Mackinac Island.

Cannonball Inn at British Landing has been in operation since 1905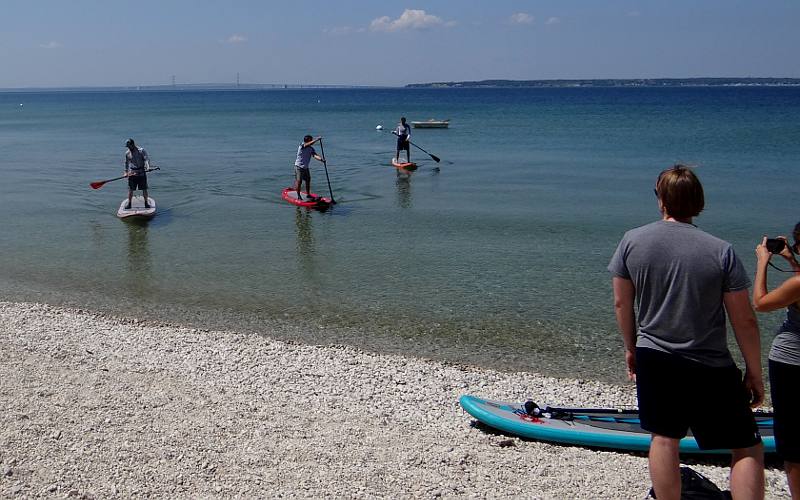 Stand Up Paddleboards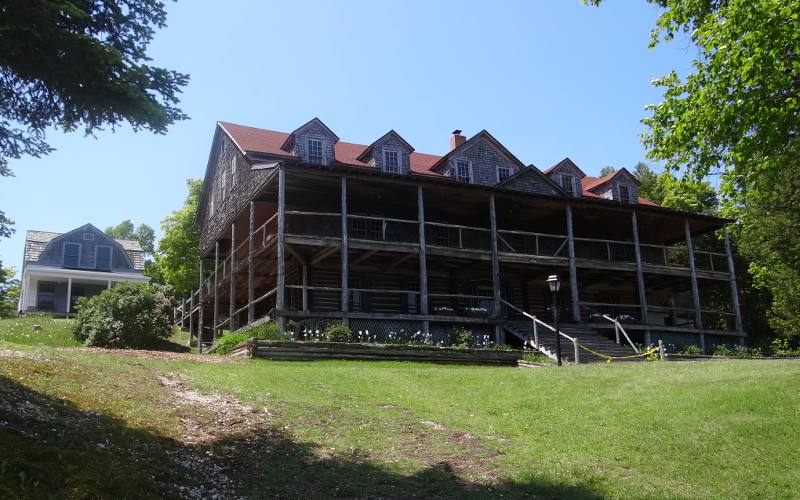 Silver Birches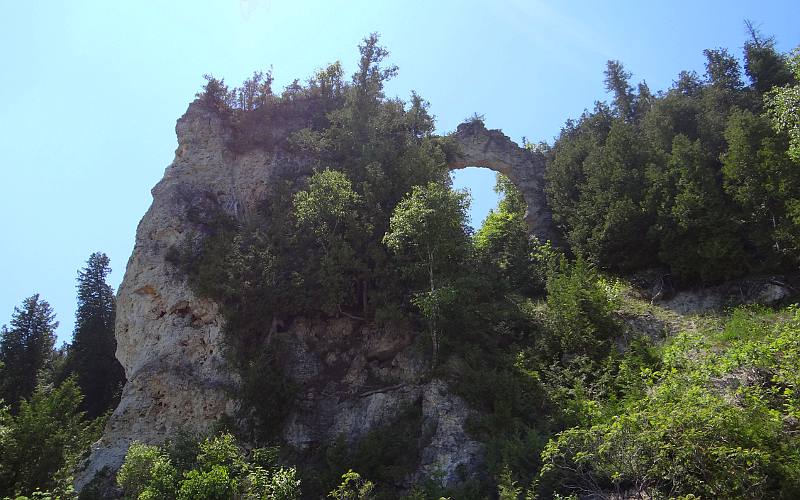 Arch Rock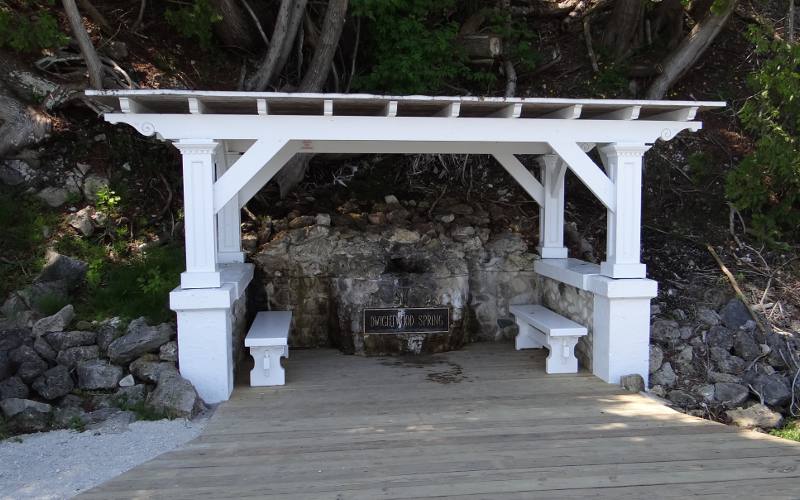 Dwightwood Springs