The vistas are beautiful on the way out of Munising Bay. Heading east toward the Pictured Rocks National Lakeshore, the interesting feature is Grand Island East Channel Lighthouse. The East Channel Lighthouse was built in 1863 and replaced by the Munising Range Lights in 1908. this lighthouse sits on the southeast shore of Grand Island on private property. The East Channel Lights Rescue Project works to prevent further deterioration of the beautiful old light.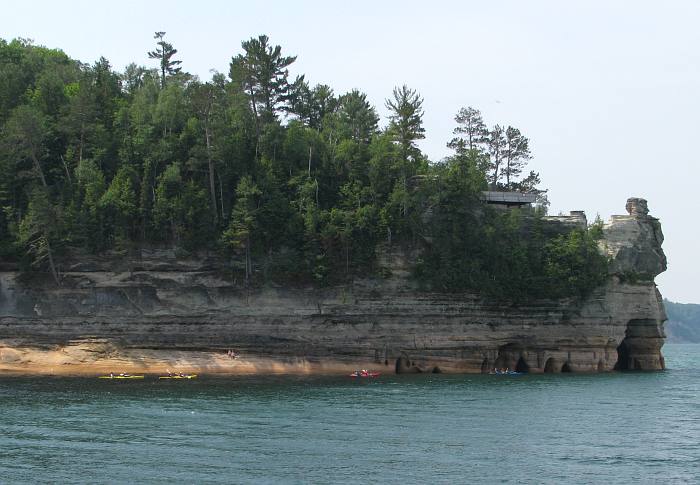 Miners Castle is the best known and easily accessible limestone formations along Lake Superior
at Pictured Rocks National Lakeshore. The day I took the cruise, I thought it was much less impressive
than I remembered from the 1960s and 70s. I later learned that the tallest tower at Miners Castle
collapsed in the winter of 2006.


Kayakers exploring the a series of connecting caverns at the base of Miners Castle.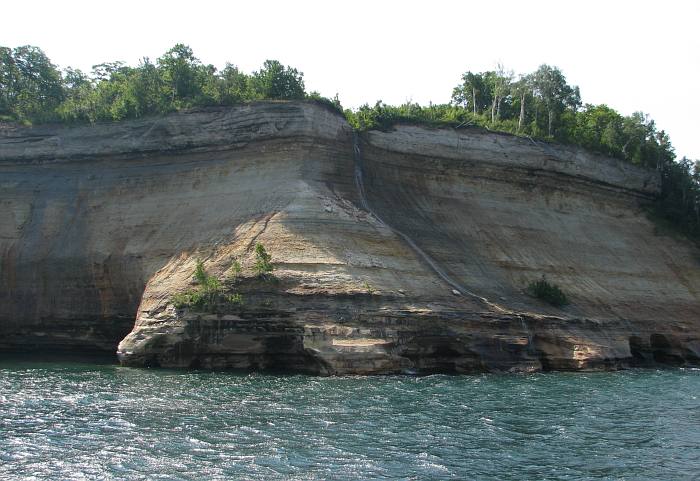 Bridalveil Falls lies about a half mile east of Miners Beach along the Pictured Rocks cliffs. Bridalveil Falls
can be spectacular in the Spring or after a storm but it was slowed to a trickle when I was there in July..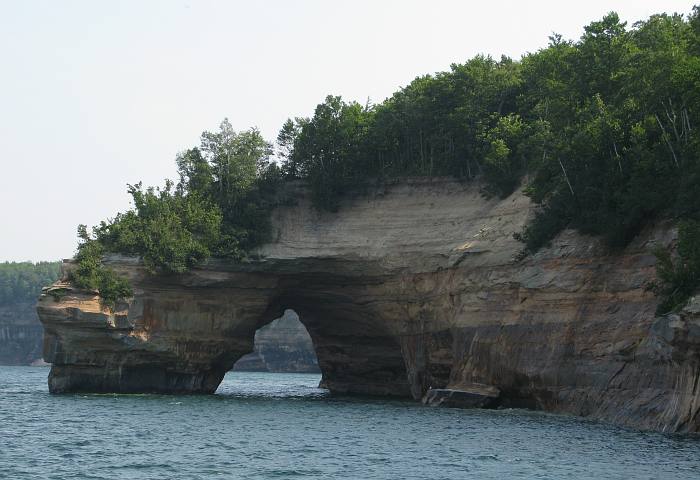 Lover's Leap - Pictured Rocks National Lakeshore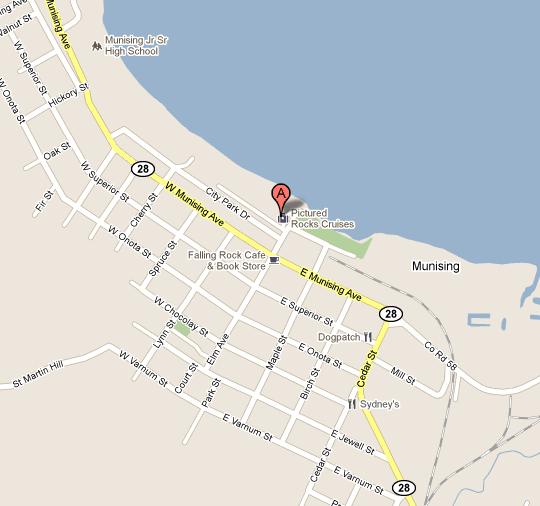 Pictured Rocks Cruise Dock Map