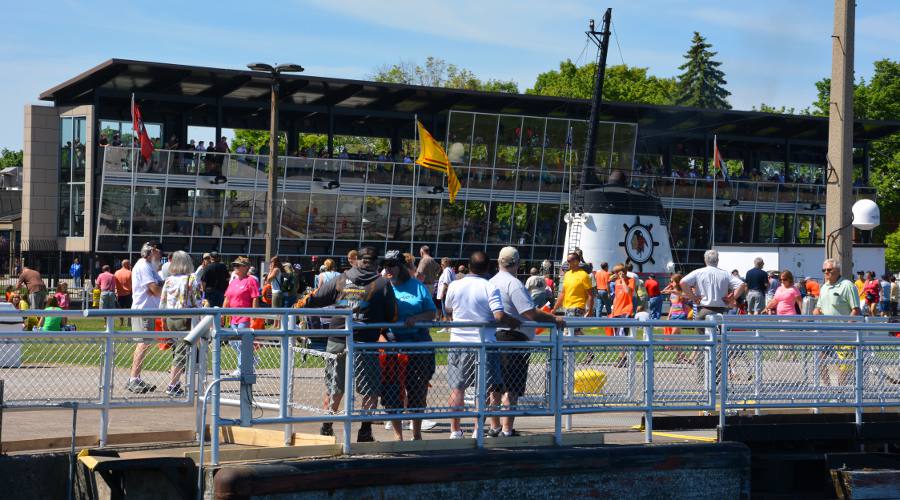 The crowd watching the freighter Ojibway leave the McArthur Lock
Friday
We were lazy getting started and checking out of the Riviera before driving to Sault Ste Marie, Michigan. This was Soo Locks Engineer's Day, the one day of the year when the security fence gates are opened and the public is permitted to walk over the lock gates and explore the buildings. I went to college in the Soo in the 1970s, but they never permitted this back then. The locks particularly interest me because my father drove a dump truck during the construction of the McArthur Lock during WW2.
The locks circumvent the rapids on the St. Mary's River between Lake Superior and Lake Huron. Ships up to more than 1,000' long are raised or lowered 21' in the locks. There are about 10,000 passages through the locks each year. One boat was already in the closer McArthur Lock when we arrived, but after watching it start being lowered, we went on to the Poe Lock where we watched the 730' Capt. Henry Jackman enter the locks and cycle all the way through. We also toured a couple of the Corps of Engineers buildings and checked out displays from the Corps of Engineers, US Fish & Wildlife Service, Lake Superior State University and other area organizations.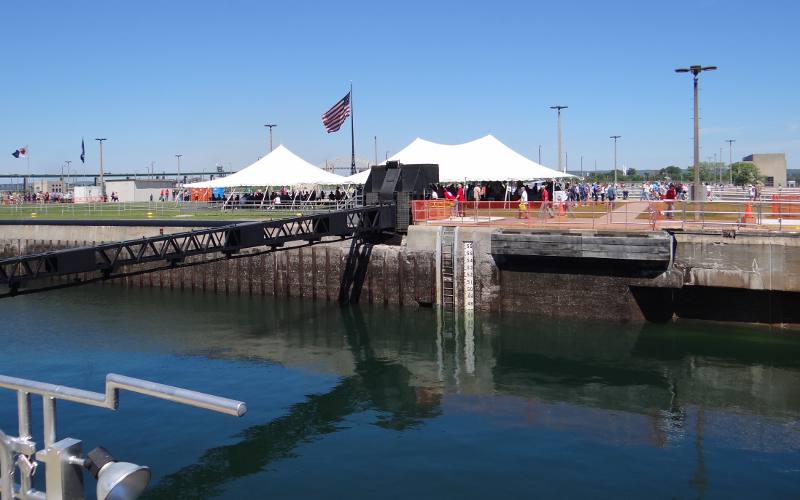 Tents with Soo Locks Engineer's Day exhibits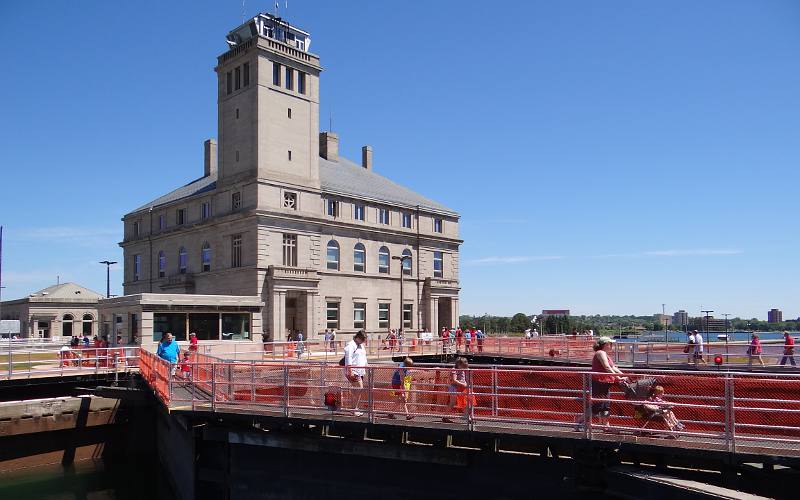 The three story Administration Building with its seven story control tower was built in 1897 and the Poe Lock pump house
is in the basement.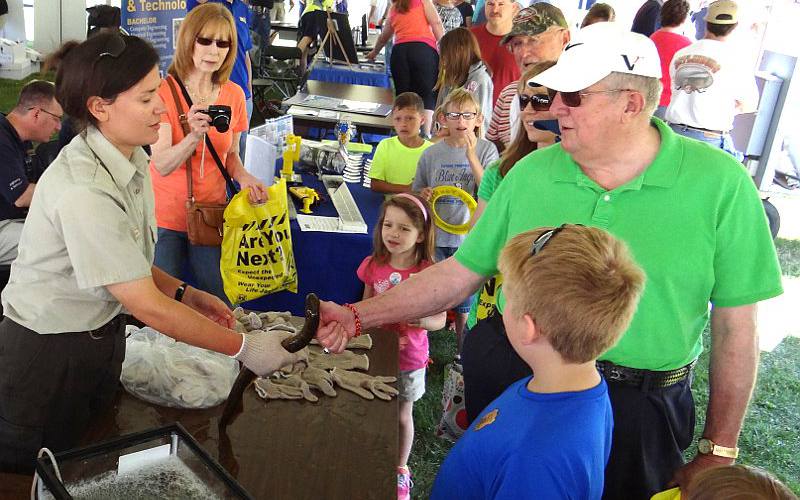 Finding out what it is like to have a sea lamprey suck on your thumb at the US Fish & Wildlife display.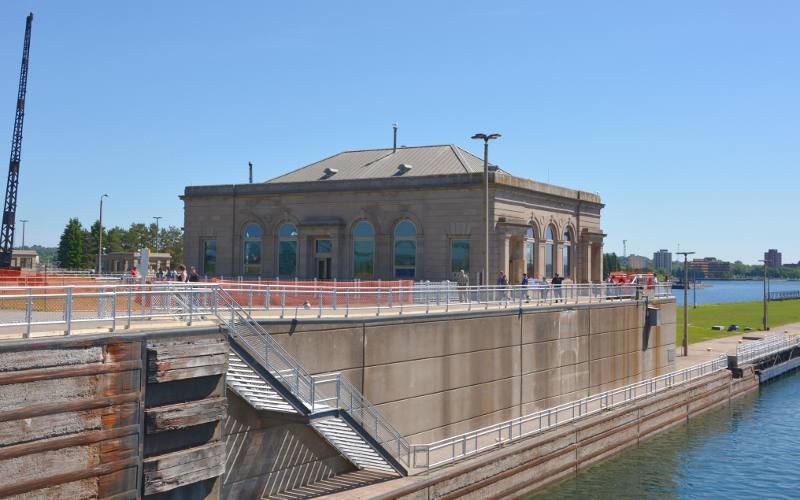 The Davis Building was built in 1914 in conjunction with the Davis Lock and was initially known as the lock and canal
Punk House. The main floor consists of offices and the marine Post Office where ships can pick up and drop off their
mail. The basement contains the lock dewatering pumping plant.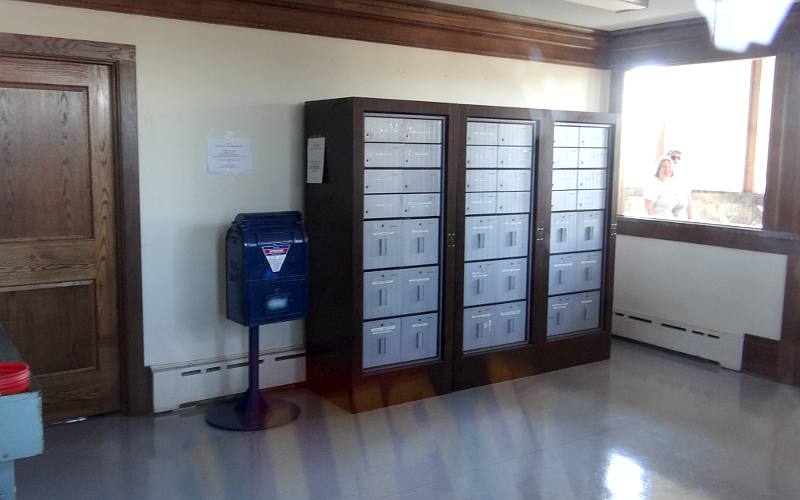 Marine Post Office
Mail for the ships' crews is addressed to them at the name of the ship, Soo Canal Station, Sault Ste Marie, Michigan 48783.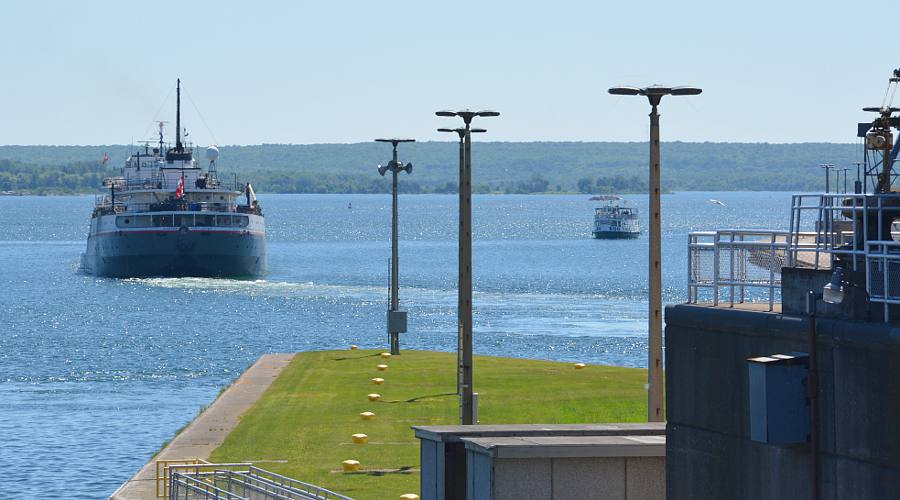 The 642' Ojibway Great Lakes bulk carrier departing down the St. Mary's River while the Bide-A-Wee approaches the locks.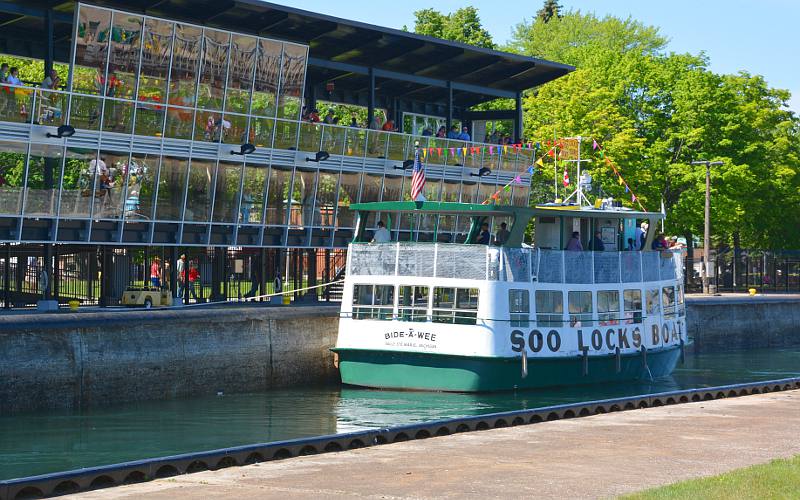 The Bide-A-Wee raised up to the level of Lake Superior in the McArthur Lock.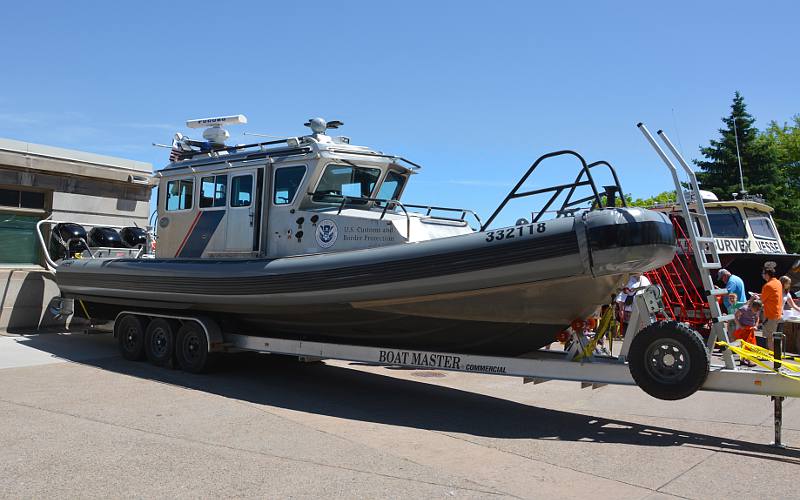 U.S. Customs and Border Protection boat on display at the Soo Locks entrance
Pictured Rocks Cruise Munising Waterfalls Sunset Lighthouse Cruise
Keith's other trips Mighty Mac Home