Tulum, Mexico
February 10, 2006

Day 1 - Cozumel
Day 2 - Tulum, Coba & Playa del Carmen
Day 3 - Isla Cozumel, Coconuts & San Gervasio
Day 4 - San Miguel, El Mercado & presentation of
Carnival Royal Court
Day 5 - Atlantis submarine dive
Wilma damage
Previous page
Next Page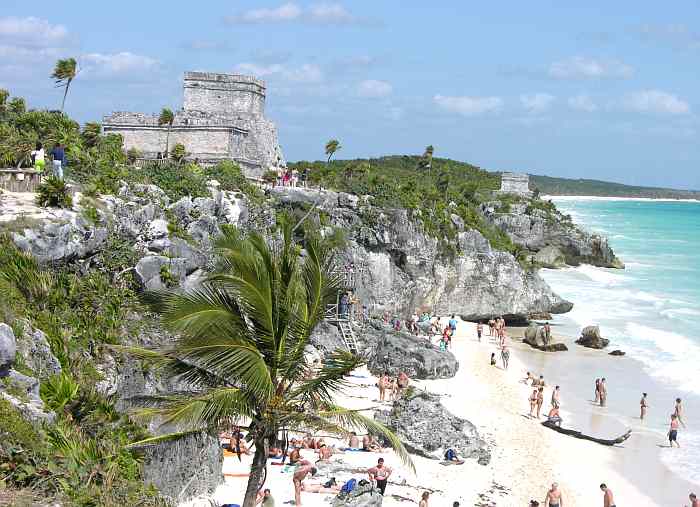 Tulum pretty much lived up to my expectations, though I wasn't able to take some of the photos I would have liked. A little too much area is roped off. I did remember to take some extra Tulum photos with my camera phone. Not that it takes good photos, but I wanted to replace the ugly screen wallpaper that came with the phone.
The combination of sky, water, beach, jungle, cliffs and ruins is unique. Tulum isone of the most beautiful places on earth.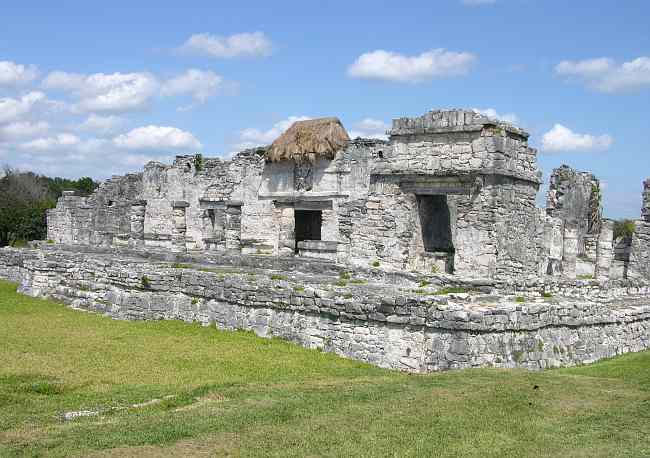 House of Columns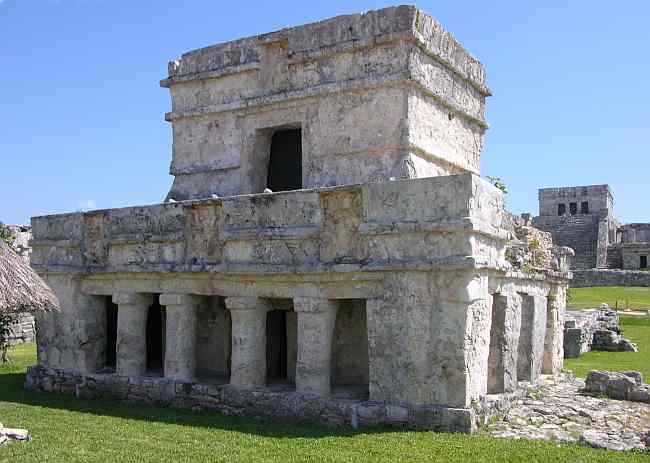 Temple of the Frescoes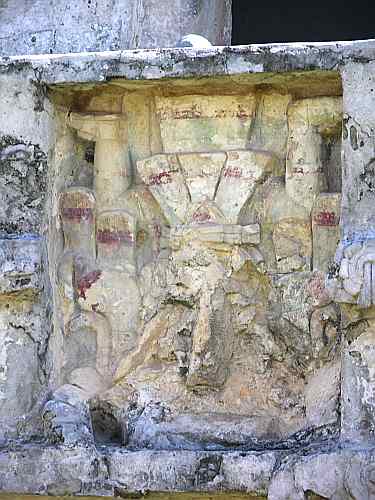 Descending God on the Temple of the Frescoes
An hour and a and a half was plenty of time and I was getting ready to leave a bit disappointed - no iguanas. But along the wall on the way out there were many iguanas - some of them even performing. The visit was complete!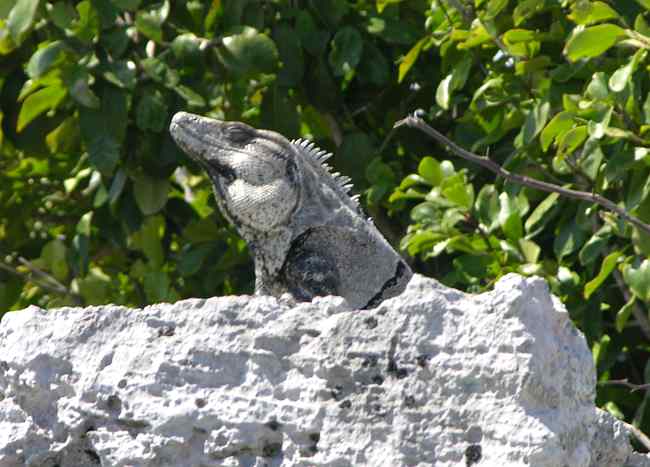 copyright 2006-2008 by Keith Stokes.