Tulum, Mexico
February 10, 2006

Day 1 - Cozumel
Day 2 - Tulum, Coba & Playa del Carmen
Day 3 - Isla Cozumel, Coconuts & San Gervasio
Day 4 - San Miguel, El Mercado & presentation of
Carnival Royal Court
Day 5 - Atlantis submarine dive
Wilma damage
Previous page
Next Page
After driving past the turn off for the Archeological Park and through downtown Tulum, I returned to pull into the parking and shopping area for the Park. It is about a kilometer to the entrance to the park, and you can walk or pay 20 pesos to ride a tram pulled by a tractor. If you miss the tram, it is about as fat to walk, as to wait for the next one.
Pole dancers (I think that is what they are called) perform next to the tram loading area for (aggressively demanded) tips. Four of them hang upside down from ropes and spin around a tall pole as they are lowered to the ground and a 5th one plays a flute on the top. I missed the full performance, seeing only part of it from the distance, while walking in each direction.
Some of the Mayan buildings at Tulum date from the 9th Century, but this community was active until after the arrival of the Spanish.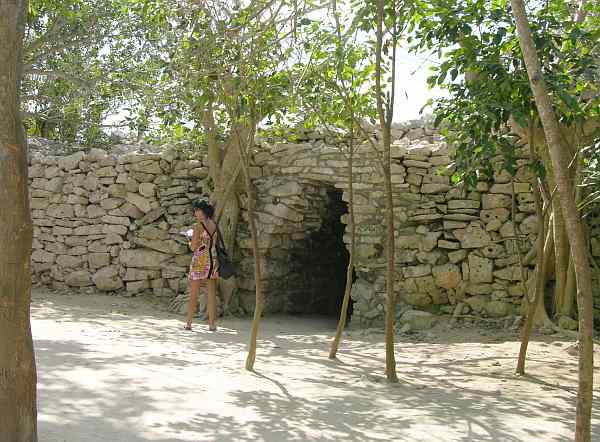 Gate through the 20 feet thick Tulum wall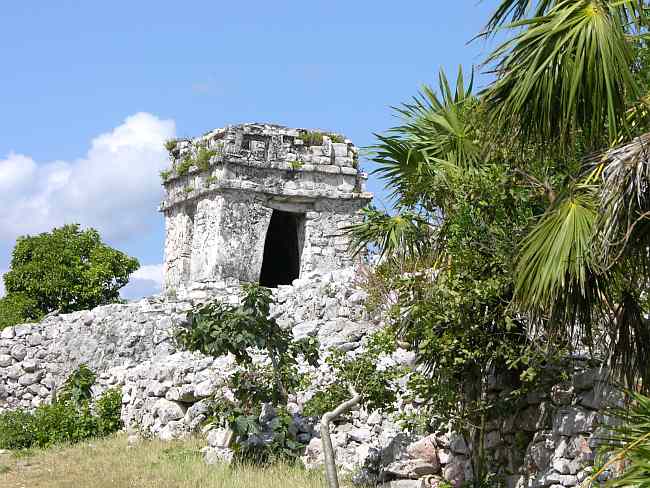 Watchtower temple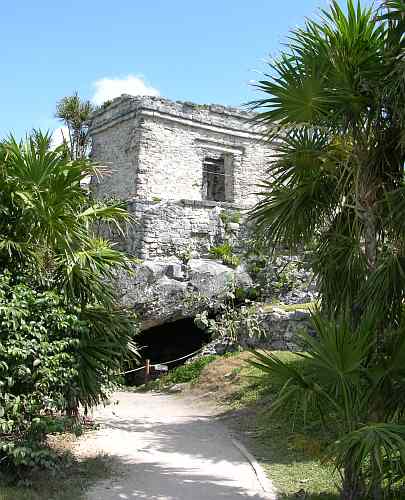 House of the Cenote. Cenotes are natural cavities formed by
limestone dissolving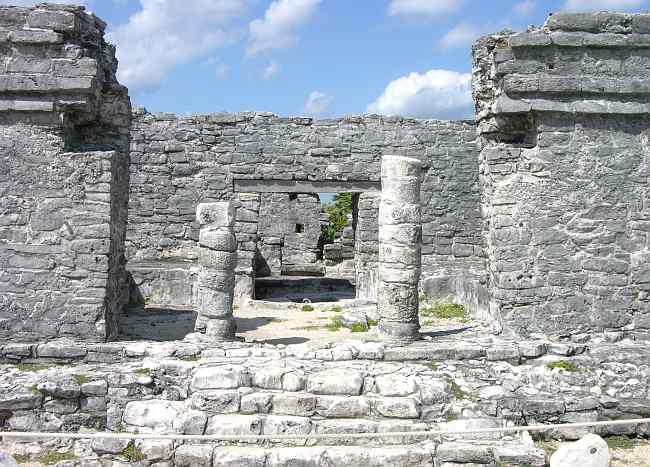 Another view of the House of the Cenote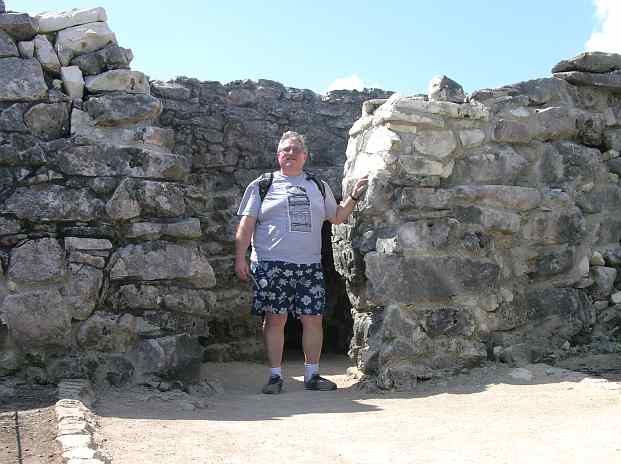 Me next to another gate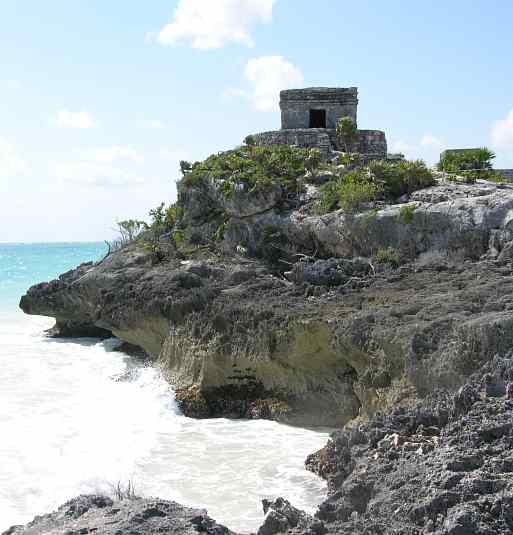 Temple of the Wind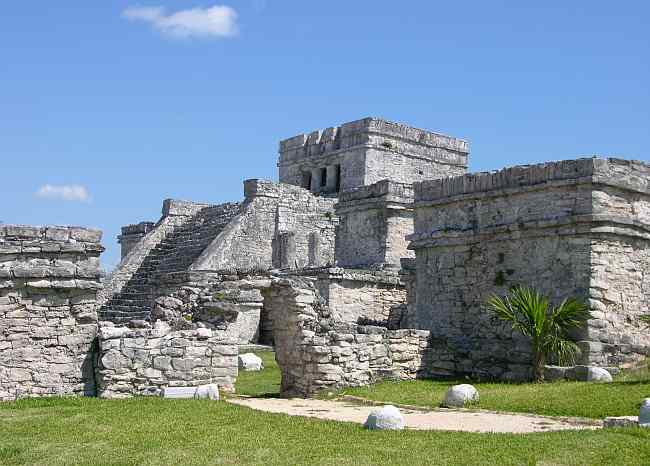 El Castillo