Tulum & the Yucatan Peninsula
February 10, 2006

Day 1 - Cozumel
Day 2 - Tulum, Coba & Playa del Carmen
Day 3 - Isla Cozumel, Coconuts & San Gervasio
Day 4 - San Miguel, El Mercado & presentation of
Carnival Royal Court
Day 5 - Atlantis submarine dive
Wilma damage
Previous page
Next Page
Leaving the Tulum Archaeological Zone it was time for lunch. I drove along the beach road where a couple of restaurants had been recommended in the Fodor's forums. I stopped at Mezzanine, where I had (all things considered) one of the most pleasant meals of my life.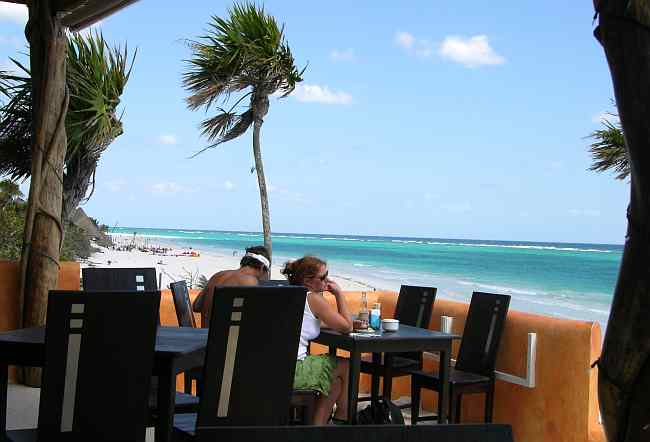 Mezzanine sits about 20 feet above the beach. There is a two level dining/bar area. You walk over the pool to get to this area. The food was among the best Thai that I have had. Shrimp satay appetizer with two sauces and shrimp phad Thai. Washed down with a good pina colada. The view was very nice - surf on an sandy beach with people swimming and being pulled through the waves big giant kites. Some beautiful women dinning in string bikinis didn't hurt either.
I checked and the hotel runs $229 US a night. I might stay here someday.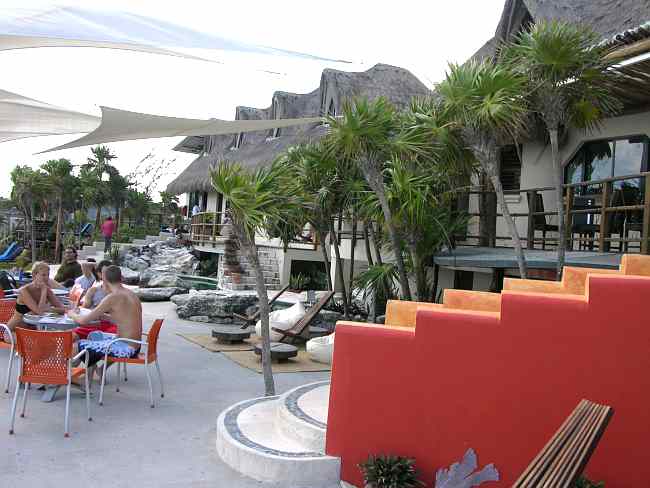 Almost sadly, I left and headed inland toward Coba. The road is being widened, but the construction didn't cause problems. The only interesting things to see along the road are three small, primitive (to my eyes) villages. Though I did spot one satellite dish. At the villages there are serious speed bumps every couple of hundred meters. These get a lot of respect, they could do damage.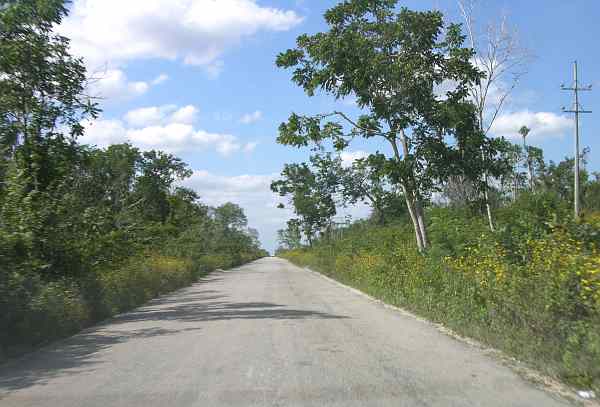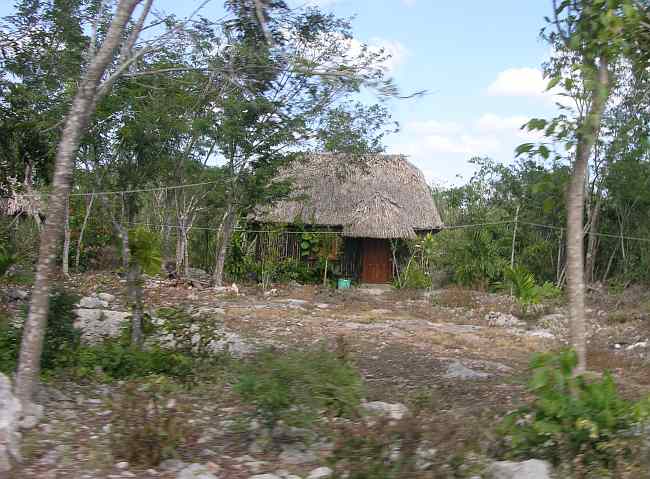 Maya home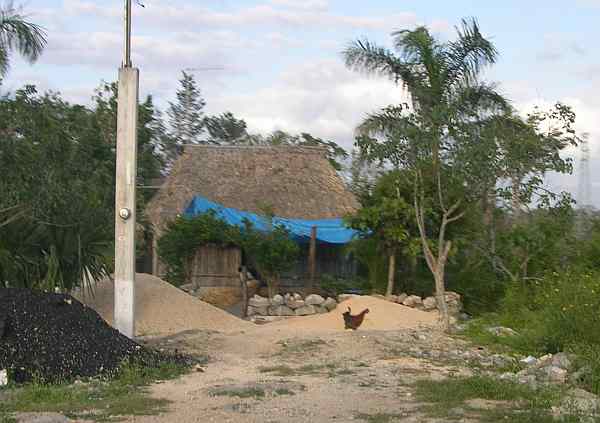 I made a wrong turn at the "Y" to Coba. There is a third road going out of the intersection (in the middle) and when you get on it, there is a sign with the archaeological symbol and arrow. I went about 13 kilometers before realizing it was the wrong way. Coba was only a couple of kilometers on the correct road to the far left.