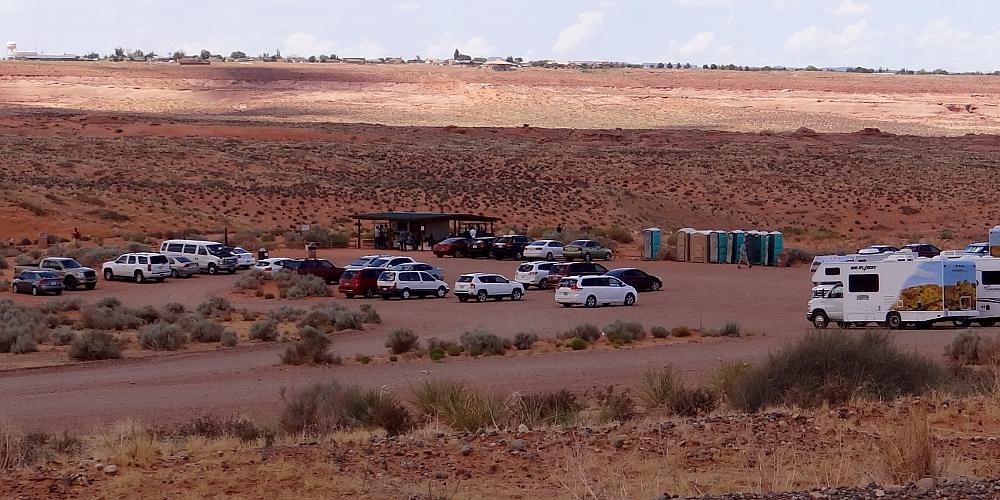 Lower Antelope Canyon ticket booth & parking
Saturday - day 3
Saturday morning's breakfast was also furnished by the hotel where we stayed and had a fairly large selection for a free breakfast.
I was the only one who was willing to taste the blue corn mush, which Mary & Linda thought looked like something that wasn't supposed to be food. There was nothing unpleasant about it, but there wasn't much flavor either.
Our principal stop for the day was Antelope Canyon, a slot canyon just a few miles southeast of town on Navajo land. A slot canyon is a narrow canyon, significantly deeper than it is wide.
Although I wanted to go to Lower Antelope Canyon, we went to Upper Antelope, where I thought the experience would be a little less strenuous for Linda. It involves a 4x4 ride to the canyon, where it is possible to walk right in. However that canyon is much more visited (which was part of the reason I wanted the other) and we would have had to wait an hour & a half before a tour would leave. It is also twice as expensive
So we went to the Lower Antelope Canyon, which was just across the highway. Lower Antelope Canyon is Hasdestwazi, or "spiral rock arches" in the Navajo language. A guided tour is $20 for adults, plus $6 for admission to the Tribal Park. The admission which we had paid across the highway at the upper canyon was also good here.
The guided tour takes you on a walk a short distance from the parking area, then has you enter a narrow crack in the ground, climbing down rocks and stairs to the bottom of the canyon. The line of people walking into the narrow crevice is a little surreal.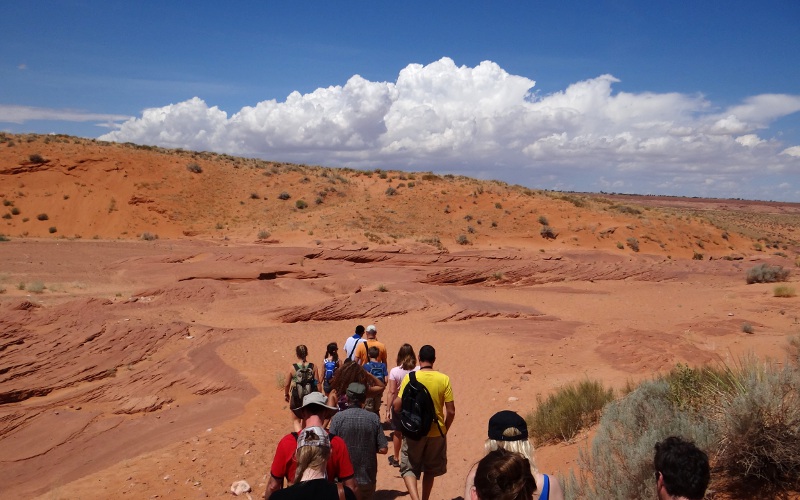 Walking perhaps a hundred yards to the top of Lower Antelope Canyon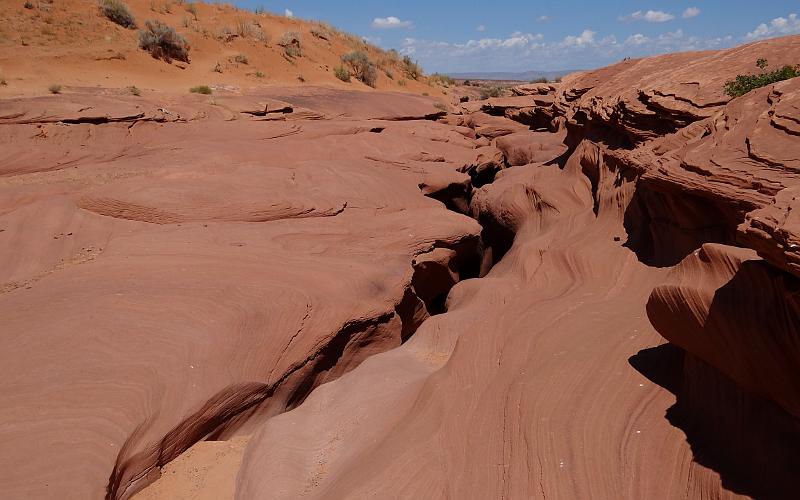 Our first glimpse of the entrance to the canyon looked pretty narrow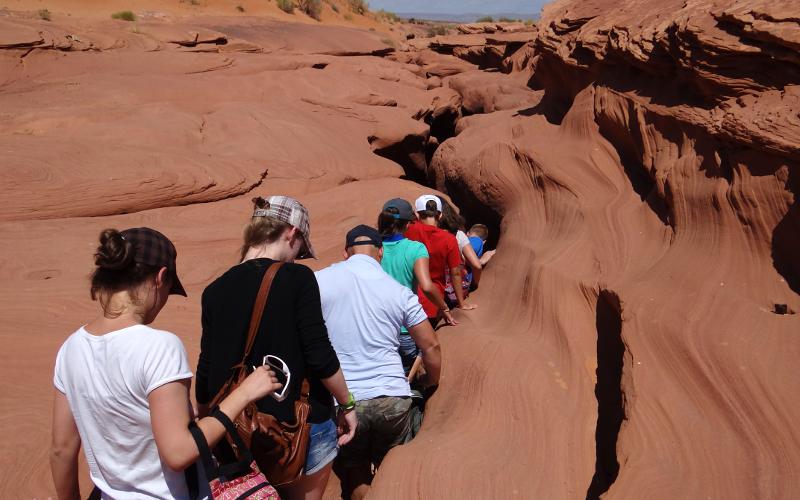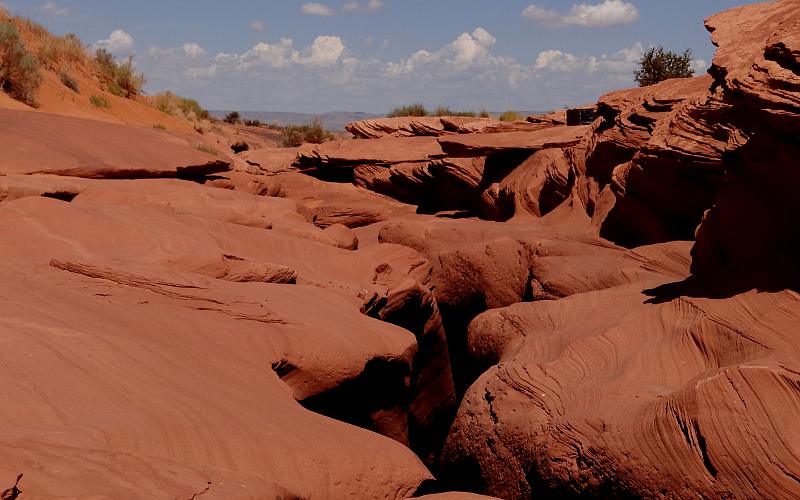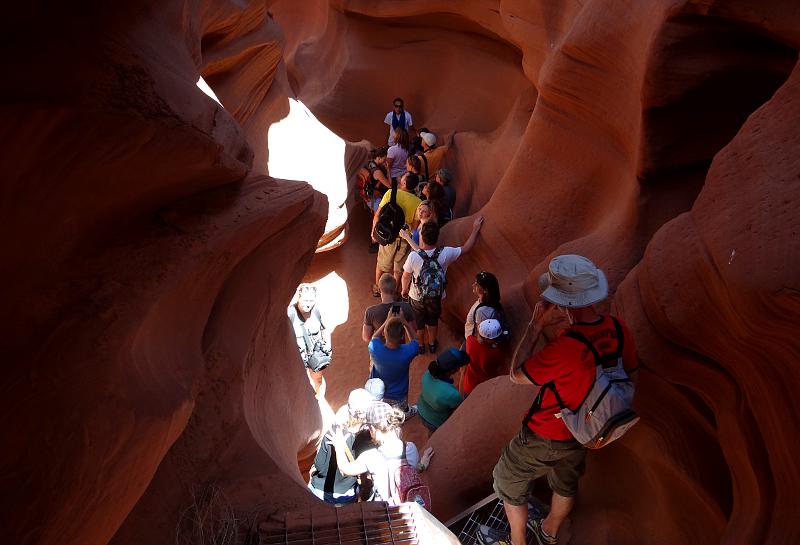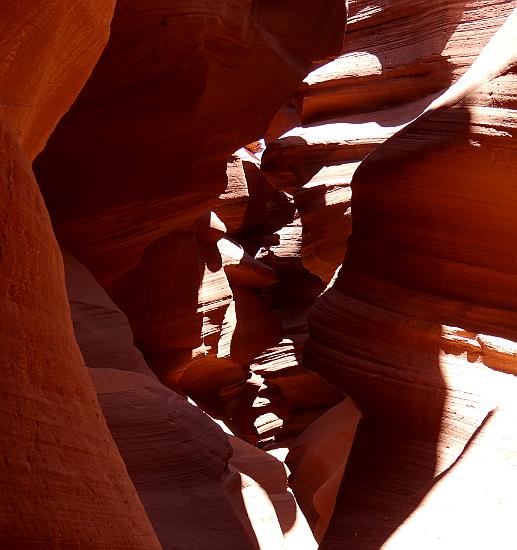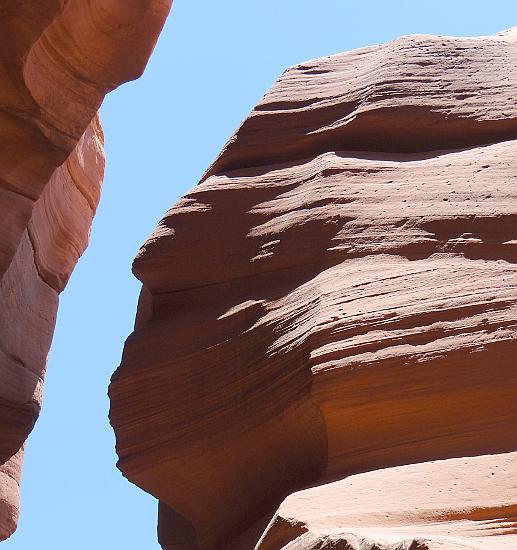 This was the only formation whose name I remember: George Washington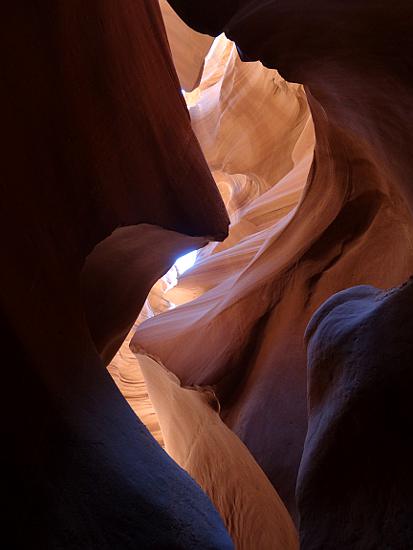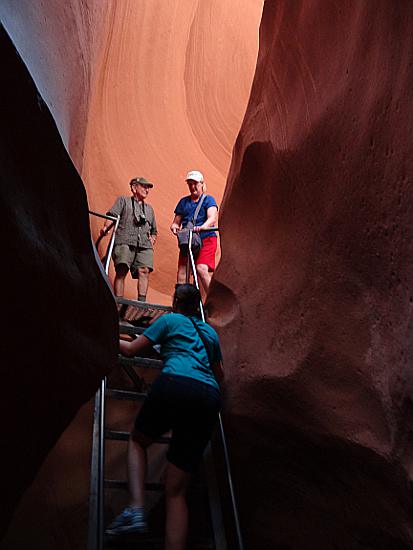 . Nancy starting down the stairs as the canyon floor keeps moving lower