Grand Canyon National Park
July 14, 2013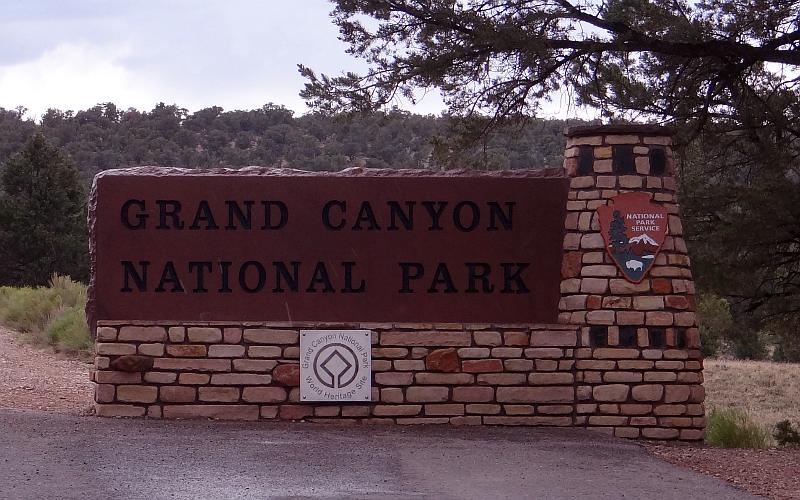 Sunday - day 4 (continued)
We turned toward Grand Canyon National Park and had the road almost entirely to ourselves. It started raining off and on. Still we had a chance to make stops to look out over the Grand Canyon. Our first view of the Canyon was at Desert View Watchtower.
Desert View Watchtower was constructed in 1932 as a replica of a prehistoric Indian tower, though at 70 feet, it is taller than any of those towers which have been found in the Southwest. The tower was designed by Mary Colter for the Fred Harvey Company, along with several other buildings in the Grand Canyon. From the beginning, Desert View Watchtower was designed as a combination tourist attraction, curio shop, and museum of Hopi culture & symbolism.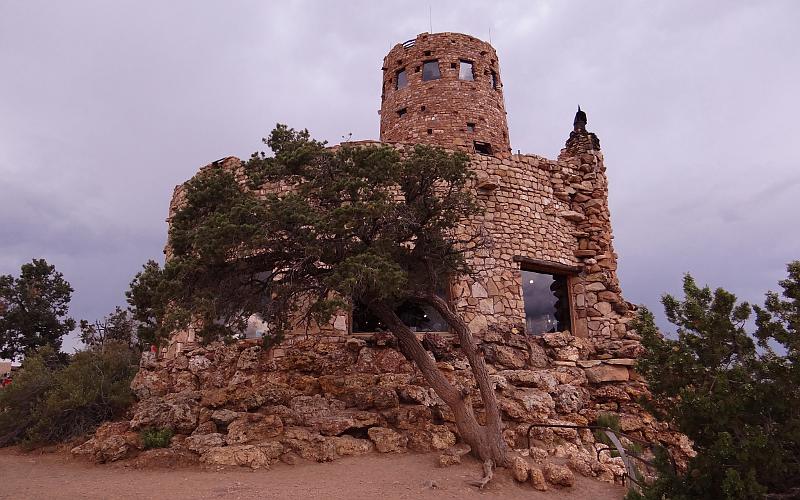 Desert View Watchtower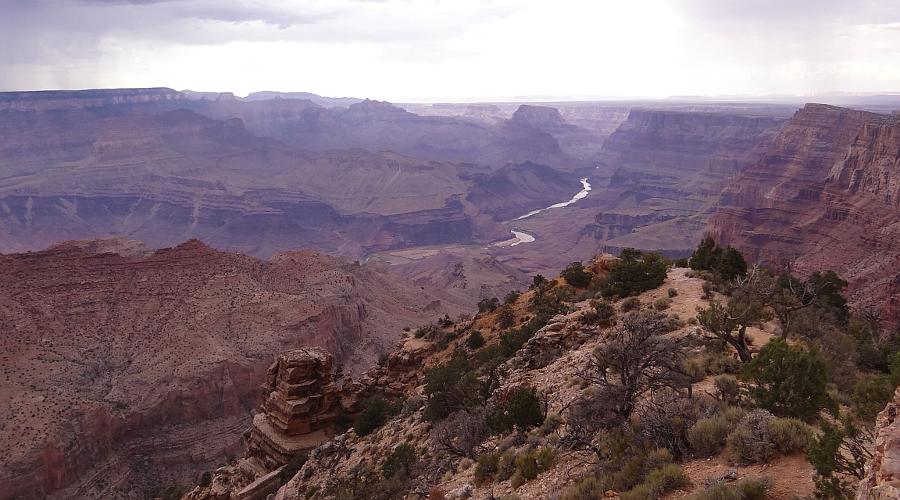 Our first view of the Grand Canyon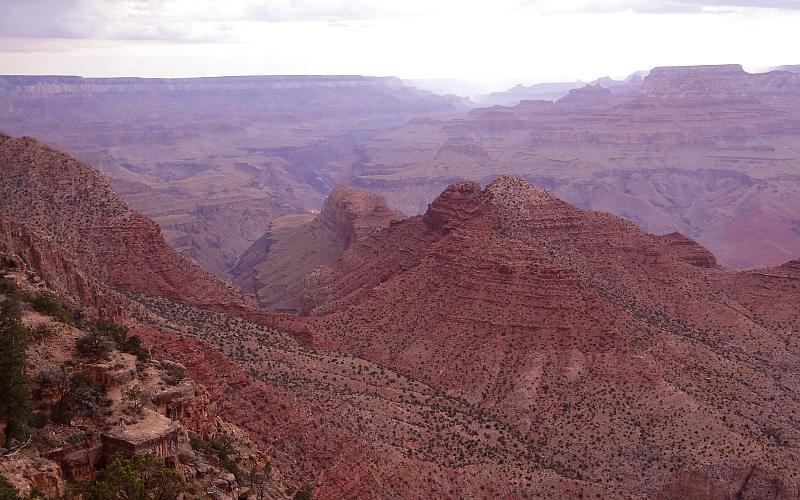 Looking west down the Grand Canyon from Desert View Watchtower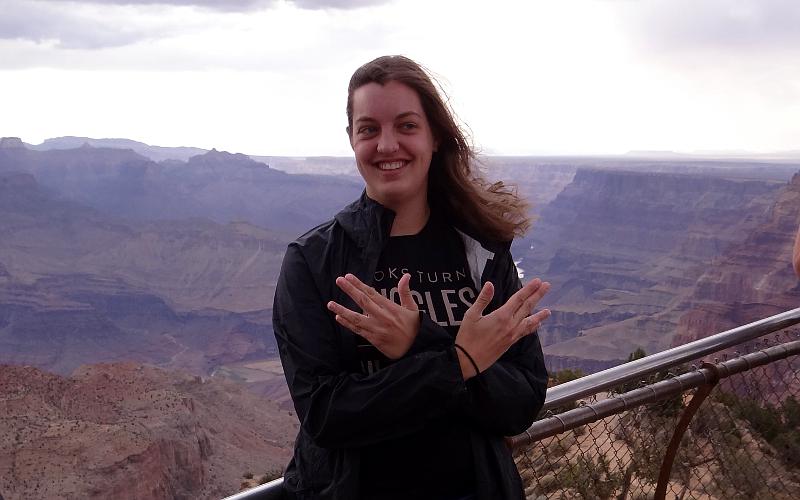 Mary posing for a photo with the Nerdfighter gesture for gesture of good will, good manners and awesomeness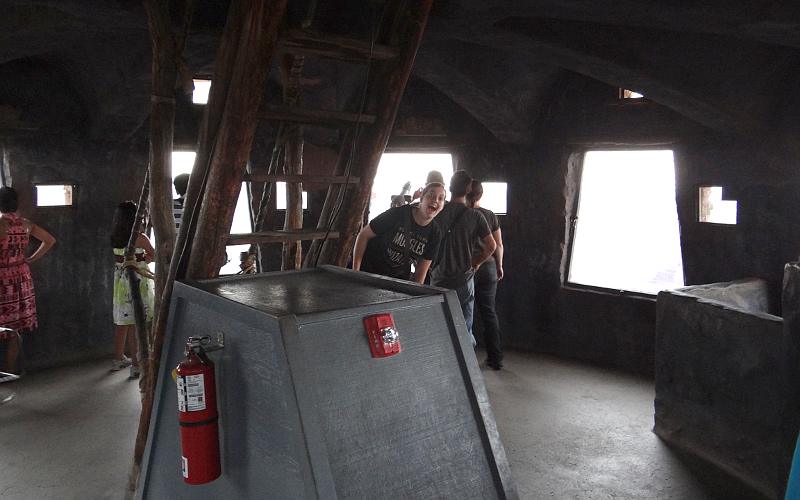 Mary on the observation level of the Watchtower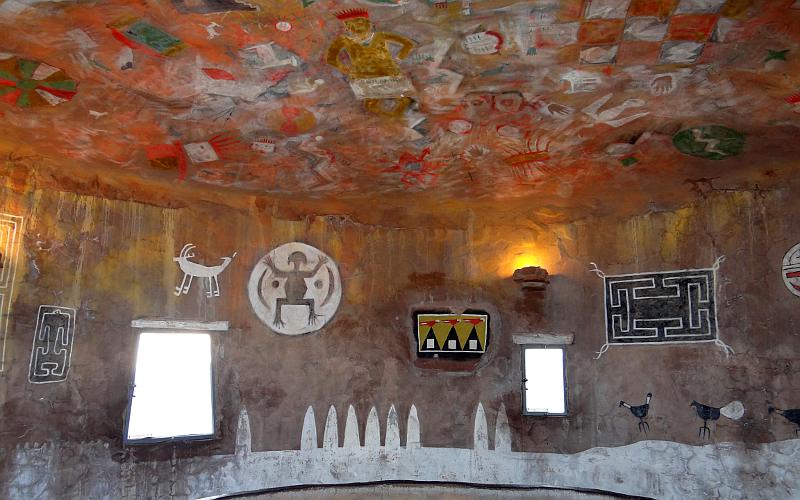 Murals by Hopi artist Frank Kabotie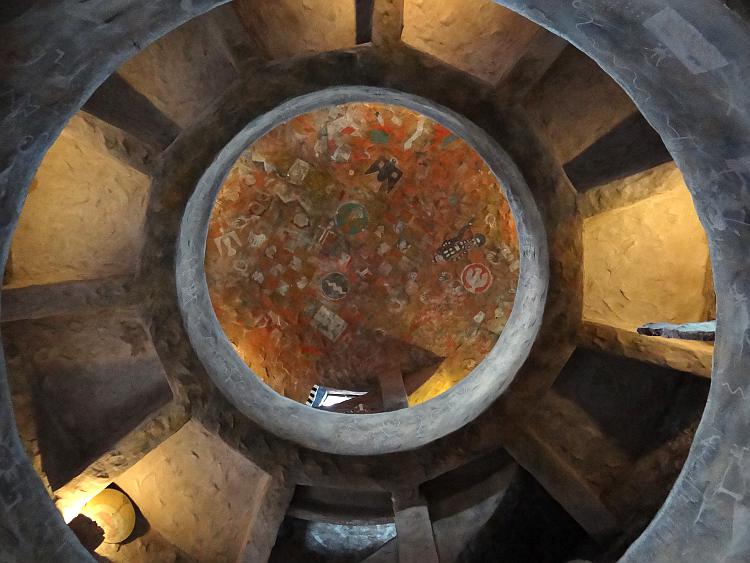 Looking up through the center of the Watchtower at the Hopi inspired ceiling decorations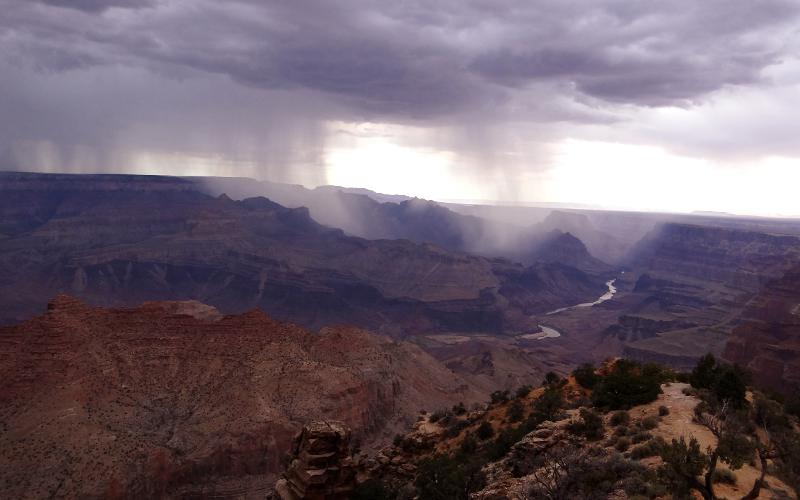 Rain showers falling in the Grand Canyon
We stopped at a couple of other lookouts, but with the rain picking up, we mostly pushed on. At one point Nancy said she had seen some critters back in the woods. We started to ignore the comment, until she added that they were long legged critters, so we turned around and went back.
The critters turned out to be a herd of elk.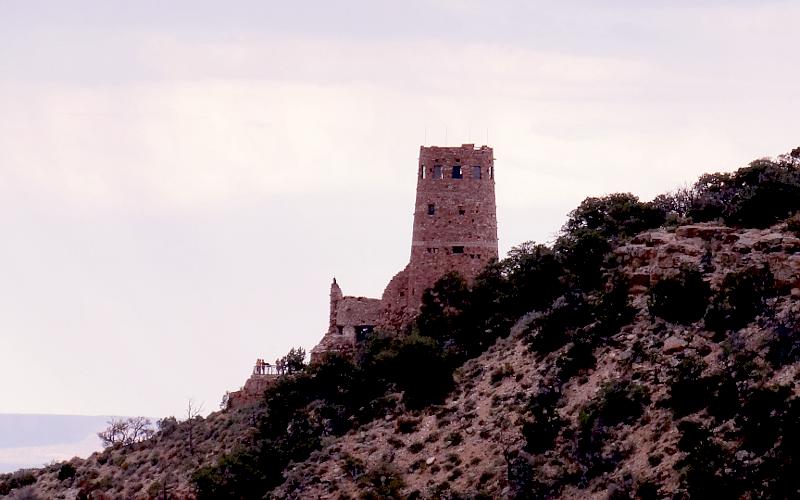 Desert View Watchtower from farther along the Grand Canyon rim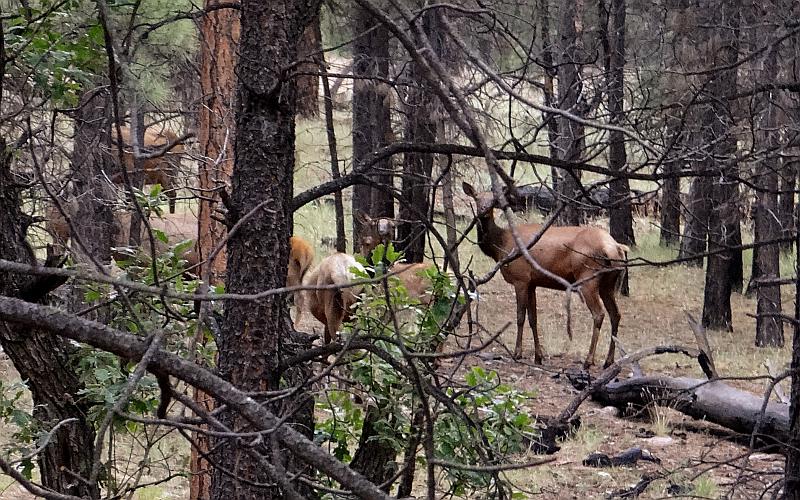 Elk or wapiti (Cervus canadensis)