Hoover Dam
July 16, 2013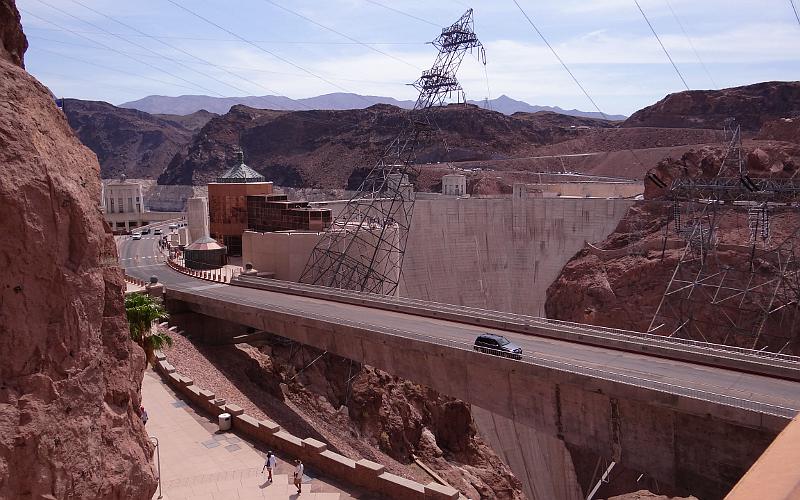 Hoover Dam from the parking garage
Tuesday - day 6 (continued)
This was our travel day and we had time for just one stop before returning to the Las Vegas airport. We went to Hoover Dam, once known as Boulder Dam, just a few miles away. Nancy was the only one of our party who had ever toured the dam before. Linda crossed it once, with her late first husband, Richard, 30 years ago, but they were held up a couple of hours by a traffic accident on the dam and didn't have time to stop to see it.
We did the mini tour which includes a 15 minute movie and a visit to the power plant. It was interesting but I didn't find it to be very photogenic. The Bureau of Reclamation's web site says that over a million people a year take the tour.
After the movie, we were led off by guides who took us down 530 feet during a 70 second elevator ride. We were then taken to two rooms: the Penstock Viewing Platform and the Nevada power plant balcony.
The guide returned us to the exhibit level and we were on our own to see the exhibits. With time running short we went on to the observation deck for outside photos. If we another 30 minutes had been available, I would have liked to have walked across the dam, but I am satisfied with how much we saw.
One thing they did not discus during the tour was the many deaths in its construction. There were 112 total deaths associated with the construction of the dam, starting with a surveyor who drowned in 1922. There were 96 deaths during the actual construction. There were another 42 workers who were recorded as having died from pneumonia, but there is speculation that many of those died from carbon monoxide poisoning.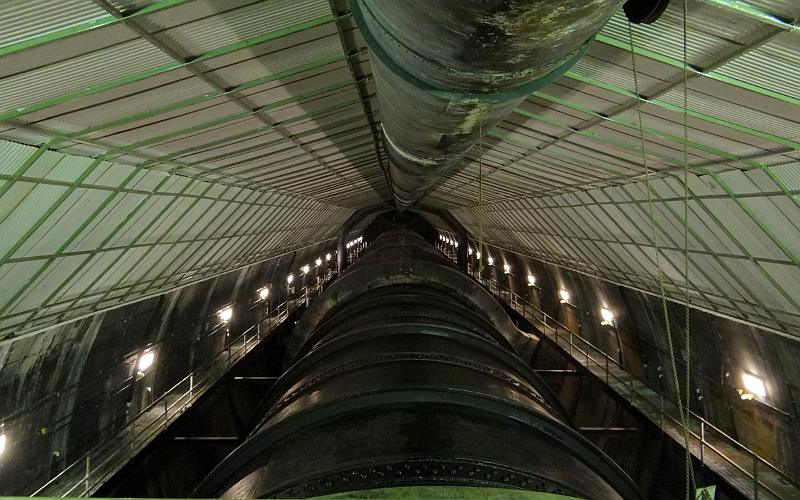 30' diameter pipe (penstock) which transports up to 90,000 gallons of water each second from Lake Mead to the
Hoover Dam hydroelectric generators.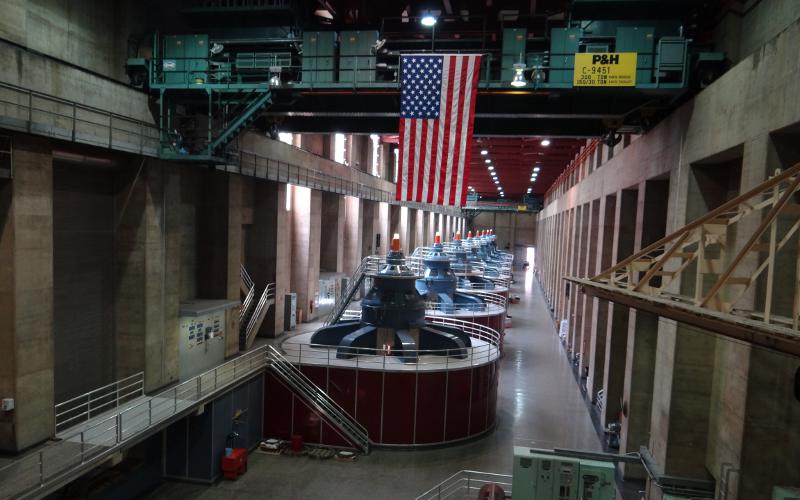 Nevada power plant generator room - There is a similar room on the Arizona side of the dam.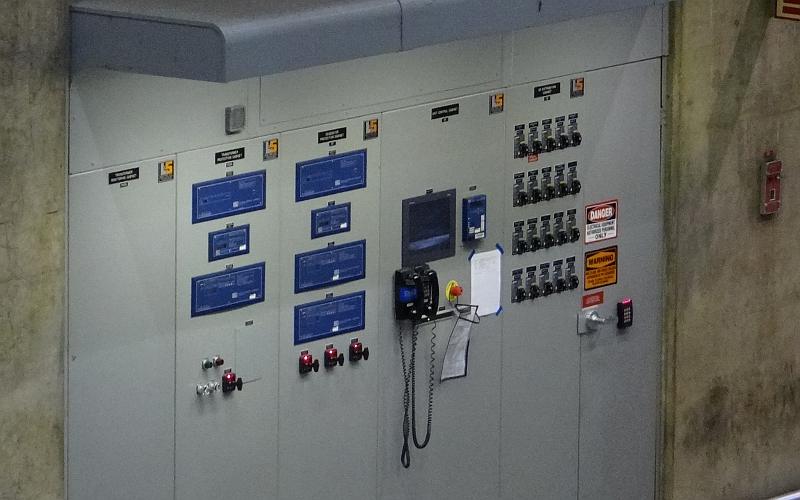 A close up of the control panel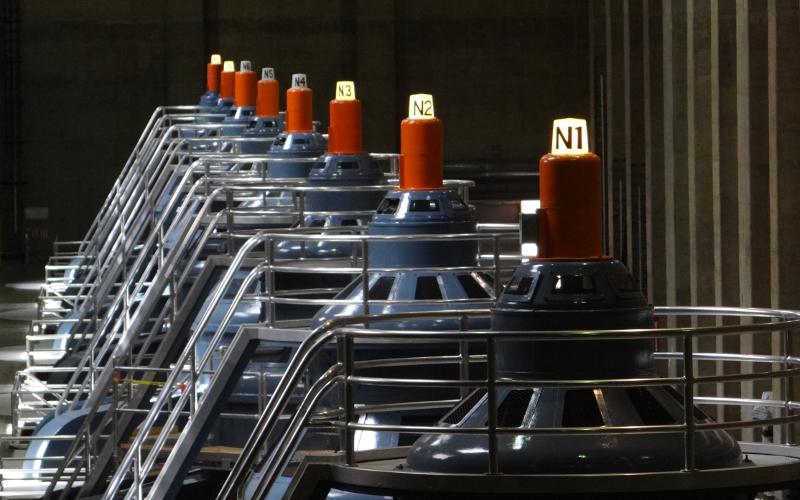 The lights on the top of the generators show which ones are operating at a given time.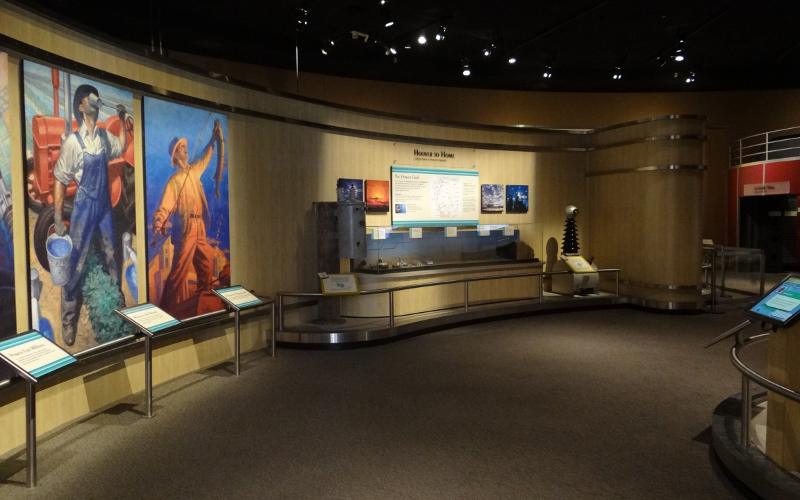 Exhibit Gallery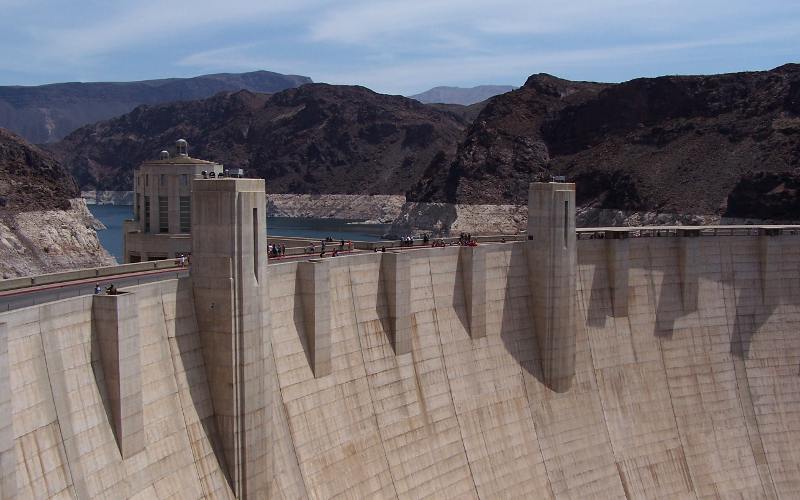 Hoover Dam with Lake Mead in the distance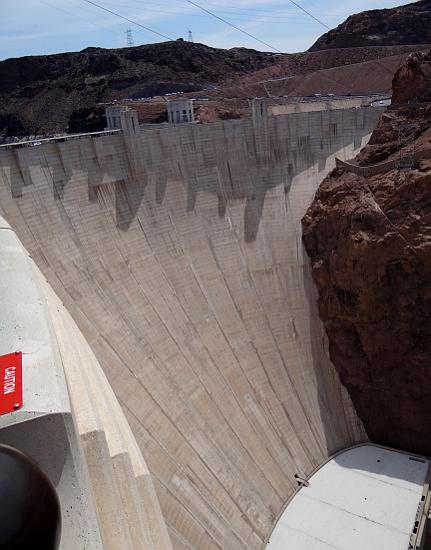 Hoover Dam is 726.4 feet high and 1,244 feet wide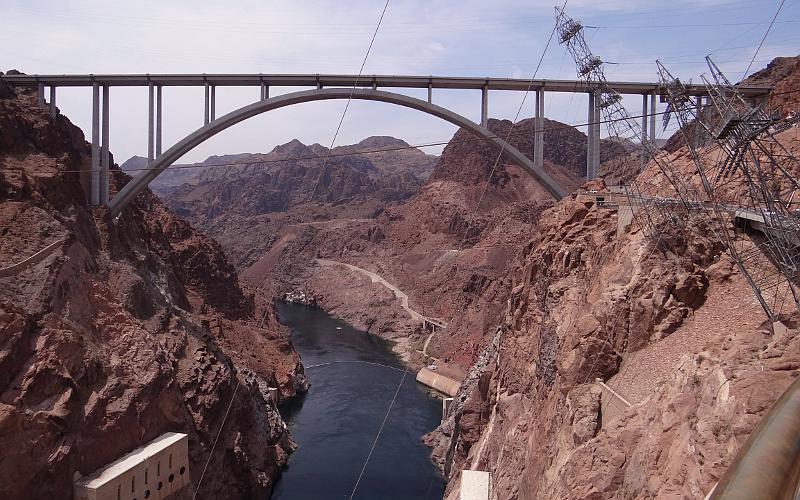 Mike O'Callaghan - Pat Tillman Memorial Bridge (Colorado River Bridge)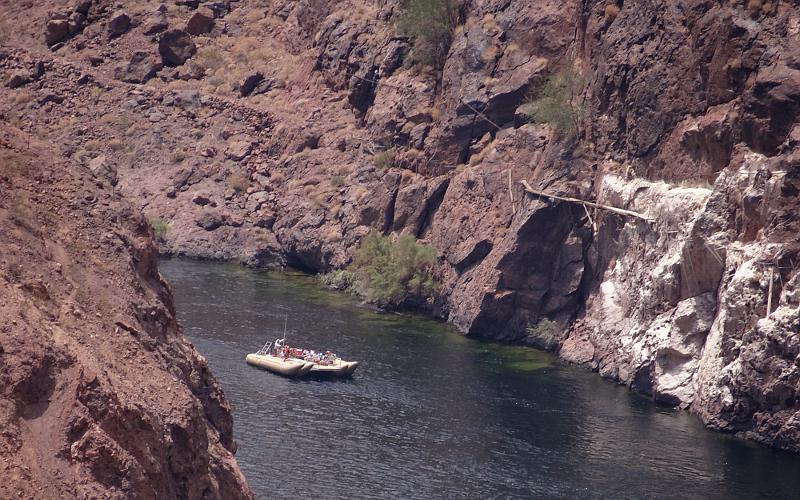 A tour boat on the Colorado River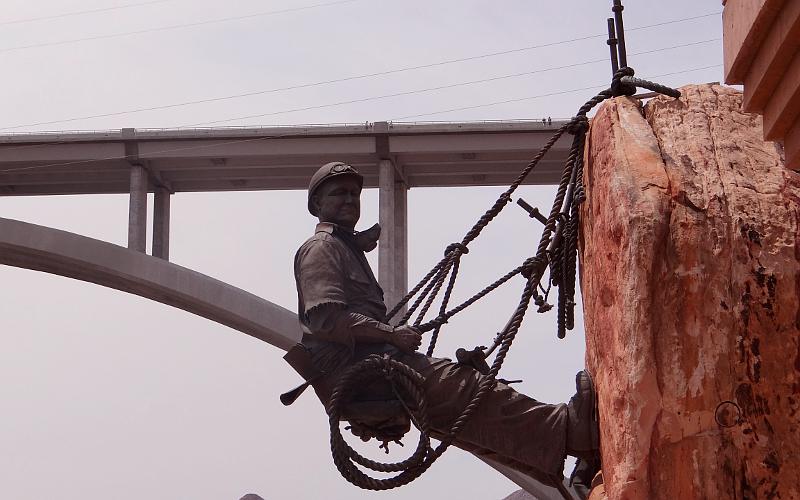 High Scaler monument dedicated to the construction workers who built the Hoover Dam
The drive back to the airport and our flight home were uneventful.