Southwest United States
Bryce National Park
July 12, 2013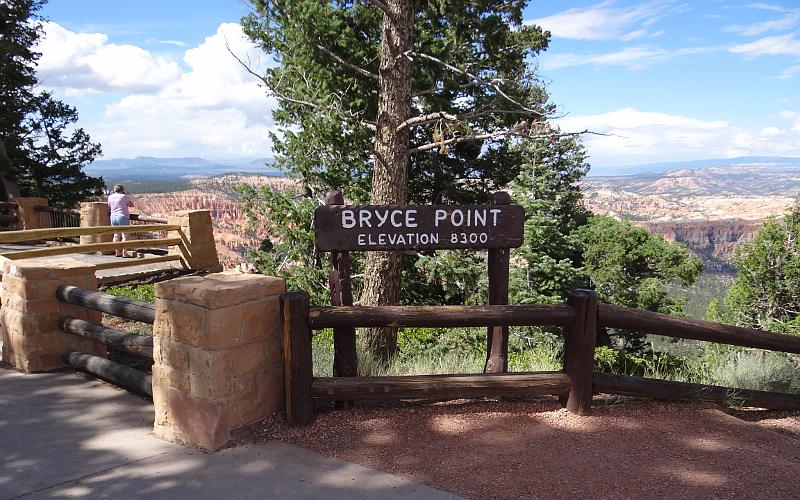 Bryce Point
Friday - day 2 (continued)
We arrived at Bryce National Park in mid afternoon. The shuttles had worked so well at Zion, that I had us go with them again. That was a mistake. We had long waits for shuttles and it meant we did not have access to our car. The combination of altitude, bad cold and lack of water (we didn't think to bring bottles from the car) really got to Linda and even a short walk was laborious for her.
Still Bryce was beautiful - it was everyone's first or second favorite location during the trip. We stopped at Bryce, Inspiration, and Sunset Points where we had vastly different views of the same two or three mile wide natural amphitheater. Nancy hiked between two of the points and the shuttle was so slow that she beat us to the next one. Bryce was made by erosion, rather than by a river, so technically it is not a canyon. The rock forms columns called "hoodoos" remind me of temple roofs in Thailand. The pink, white and red colors of the stone are striking.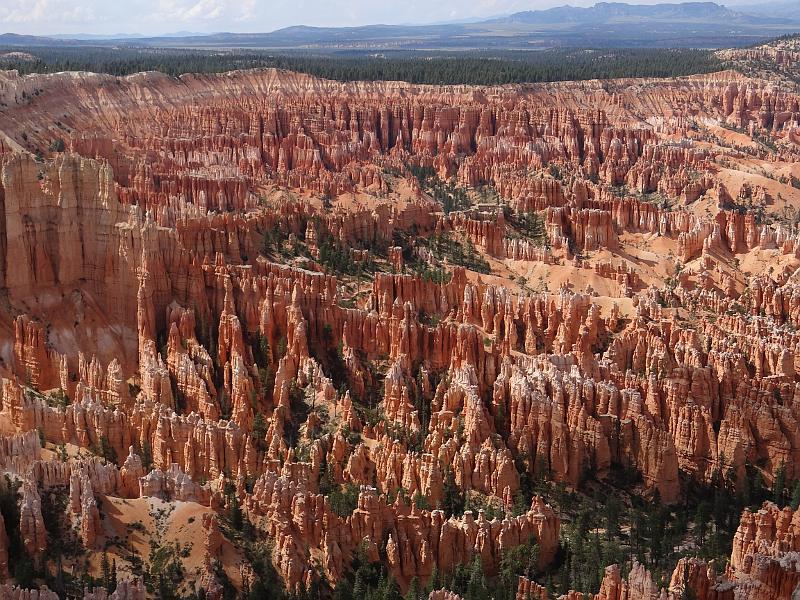 Bryce Canyon Amphitheater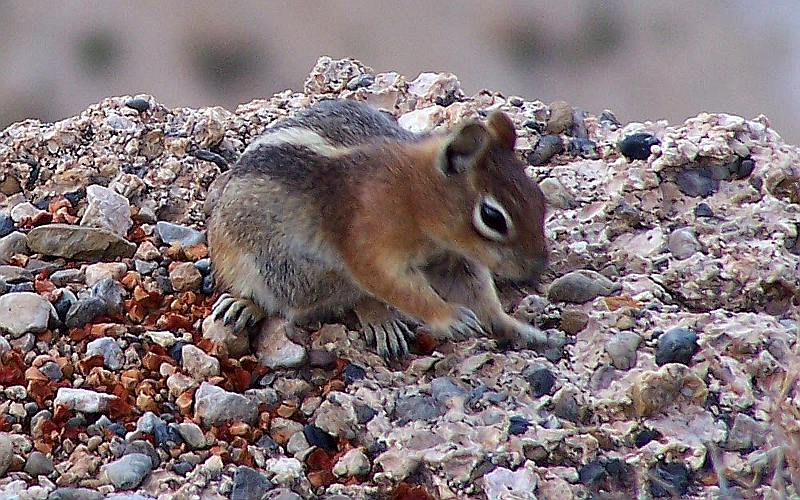 Uinta Chipmunk (Eutamius umbrinus)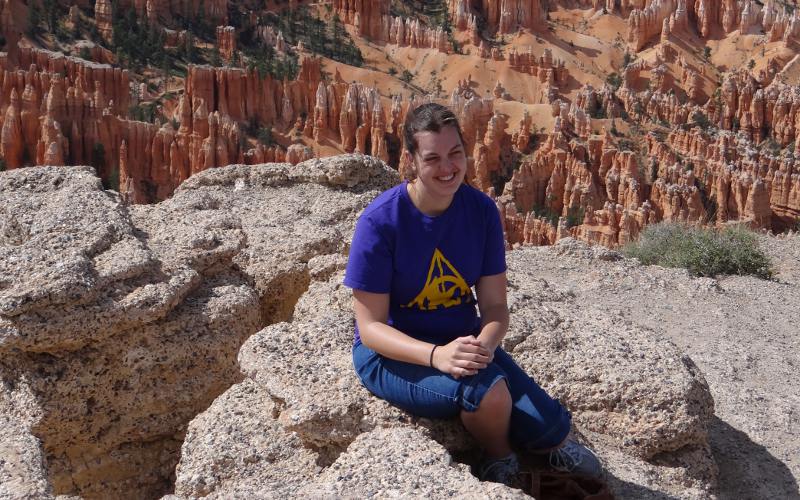 Mary at Bryce Point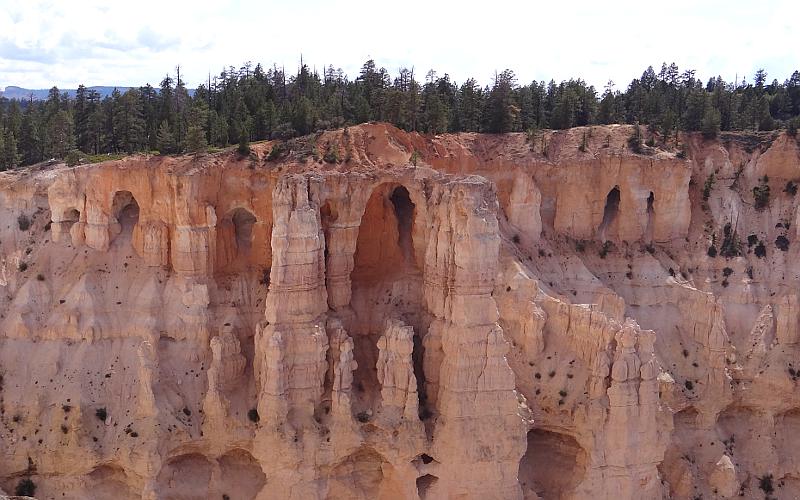 Hoodoos along the rim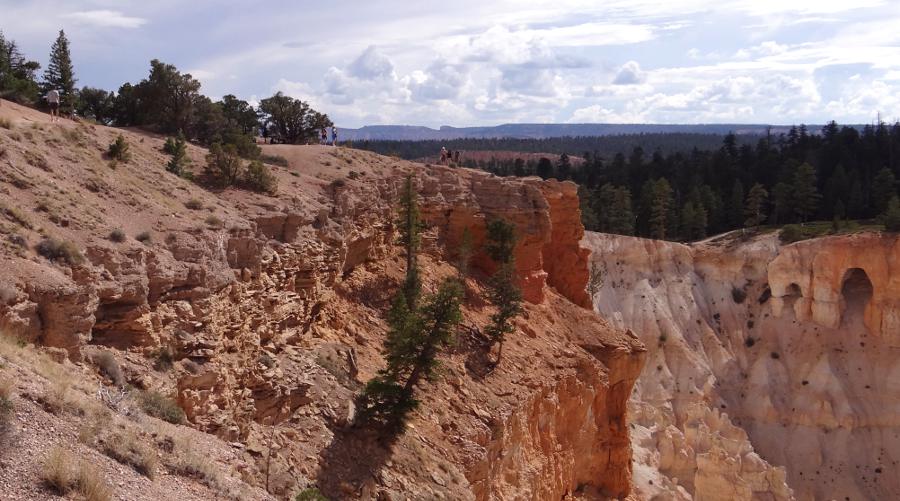 Nancy is taking a photo in this photo - that is her in the blue shorts near the tree at top center.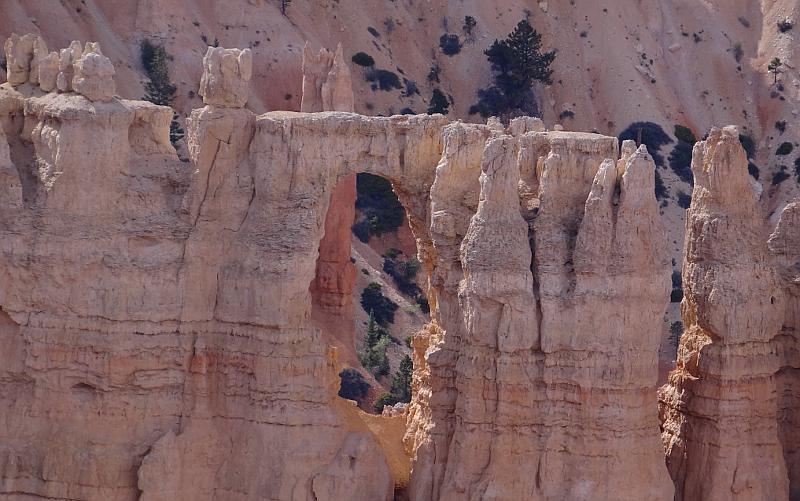 A natural arch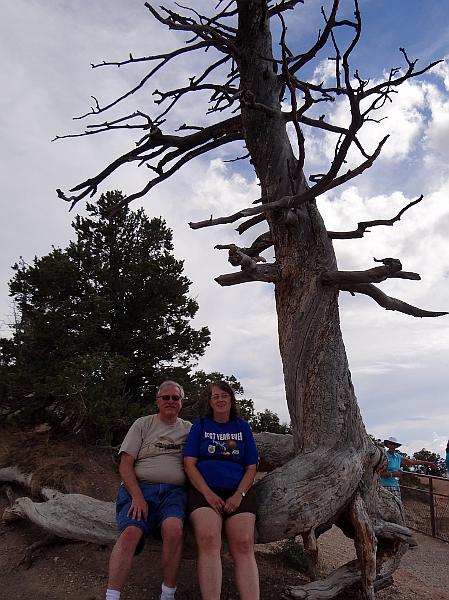 Linda and Keith on one of the twisted weathered trees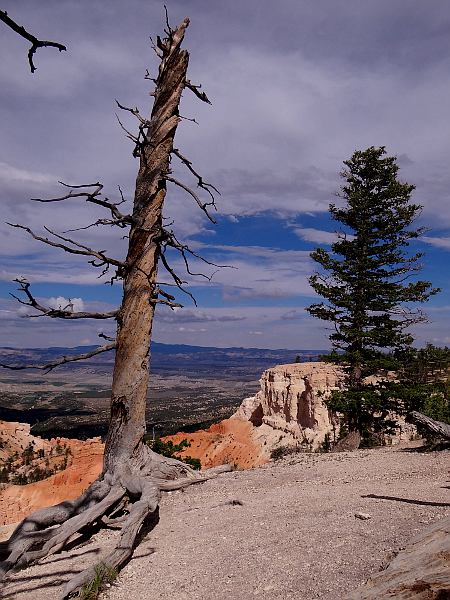 Pine trees on the rim of the Amphitheater (prints available)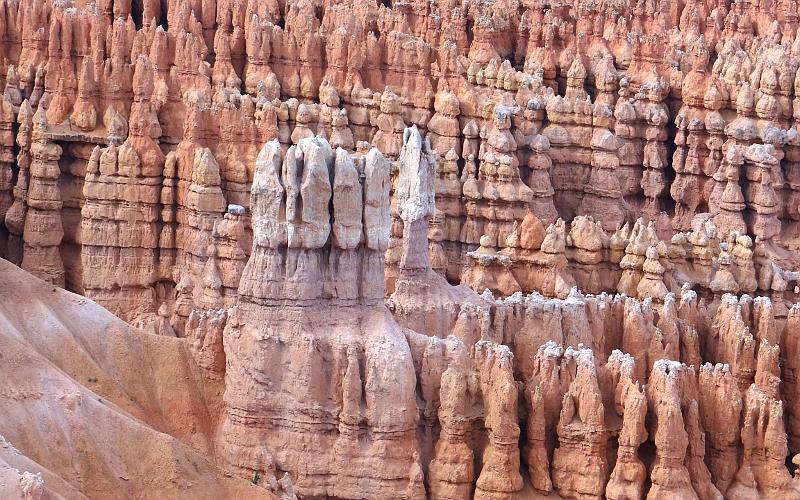 Hoodoos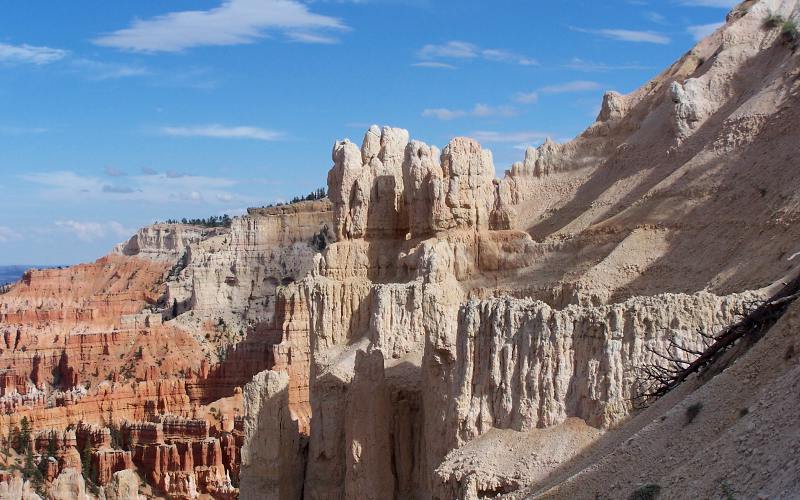 I found it interesting that the apparently different types of rock, exhibit the same or similar erosion pattern.