Monument Valley & The View
July 13, 2013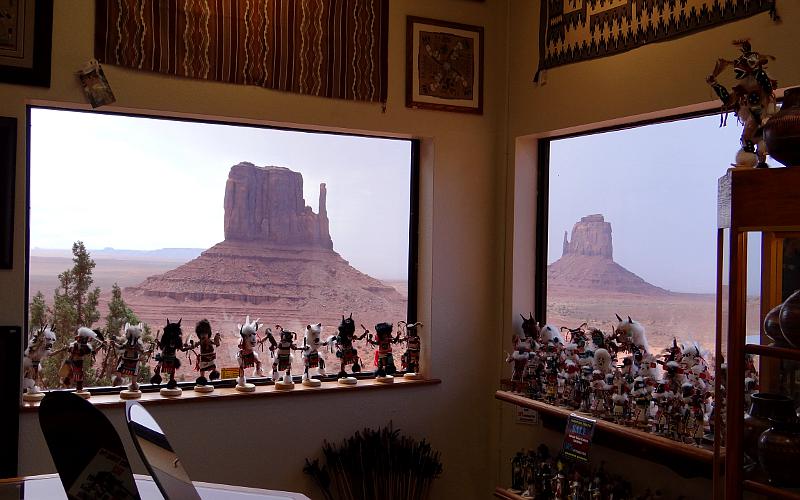 Kachina Dolls in The View Trading Post
Saturday - day 3 (continued)
We joined the photographers waiting for the light from the setting sun on the deck by The View Hotel, in the Monument Valley Navajo Tribal Park, but after taking a few photos (last two on the previous page), decided to go on in and have supper. The restaurant has large picture windows looking out over the lower valley and I left the table 4 times during the meal to take photos as the setting sun cast a redder light on the rock formations. There was scattered rain, and we saw our second rainbow of the trip, though this one wasn't as large or bright.
Mary & Nancy had the Clint Eastwood fried chicken (with honey batter), Linda had the Three Sisters baked chicken and I had a Navajo Sampler which included green chicken stew, mutton stew, red chile posole with pork and a small Navajo taco.
The taco was very good - blue corn frybread topped with pinto beans, cheddar cheese, lettuce, tomato, mild green chile, diced onions and homemade salsa. It was the only item in the sampler which I would order again. My favorite of all of our dishes was Linda's baked chicken. Named for one of the rock formations in the canyon, it was marinated in an onion garlic brine and slow roasted.
The price of this meal was more reasonable than we had been experiencing. This is surprising, considering there are only 2 restaurants in the area. The total for the meal was $86.10 for the four of us, including tax.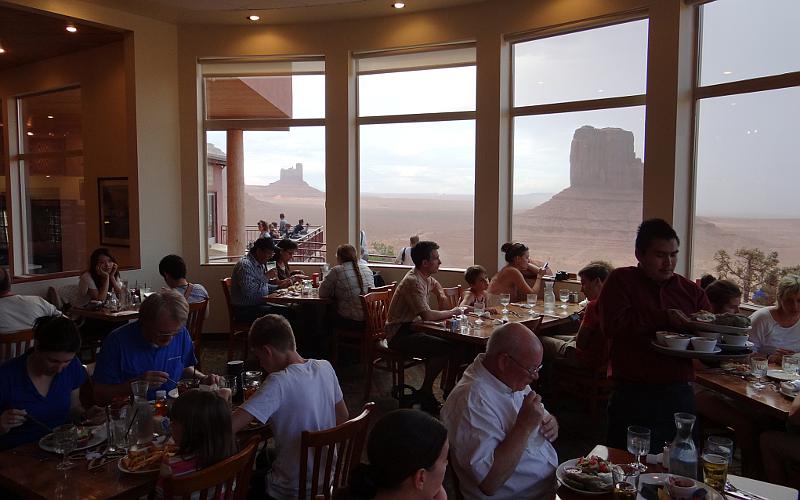 The view from our table in The View restaurant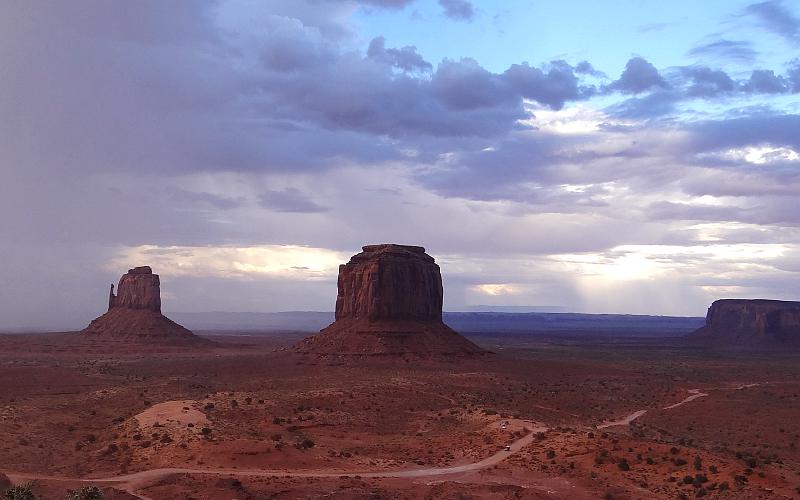 This was taken during one of my trips back outside for more photographs.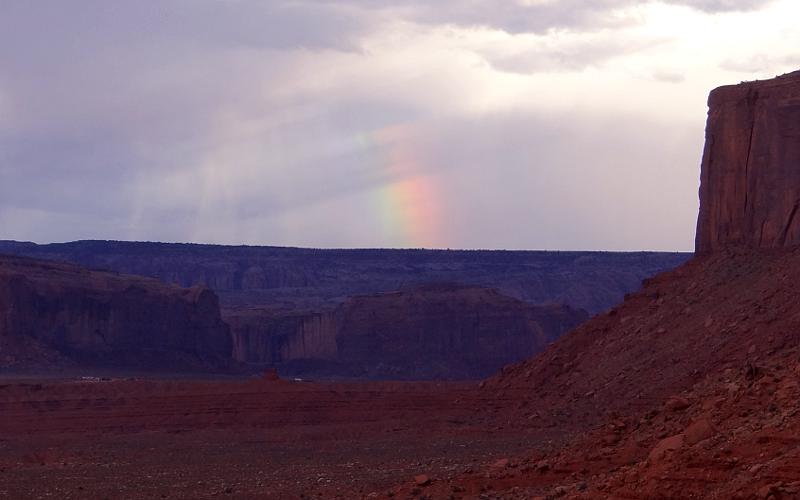 The rainbow wasn't as impressive tonight, nor did it last as long.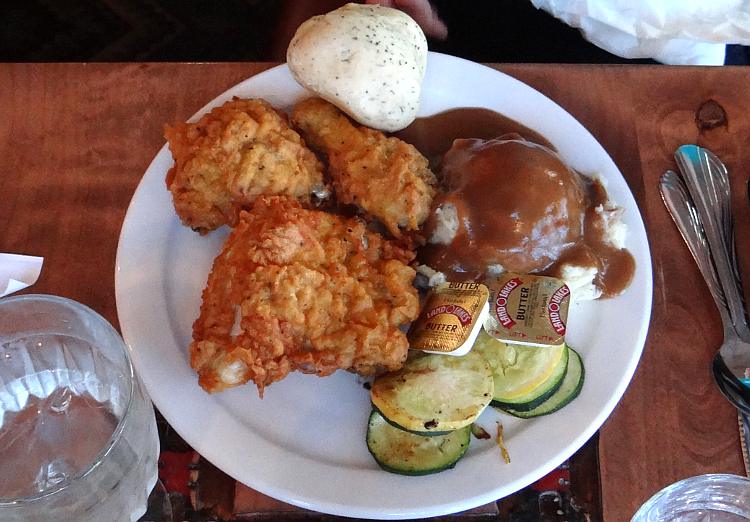 Clint Eastwood fried chicken ($16 with one trip to the salad bar)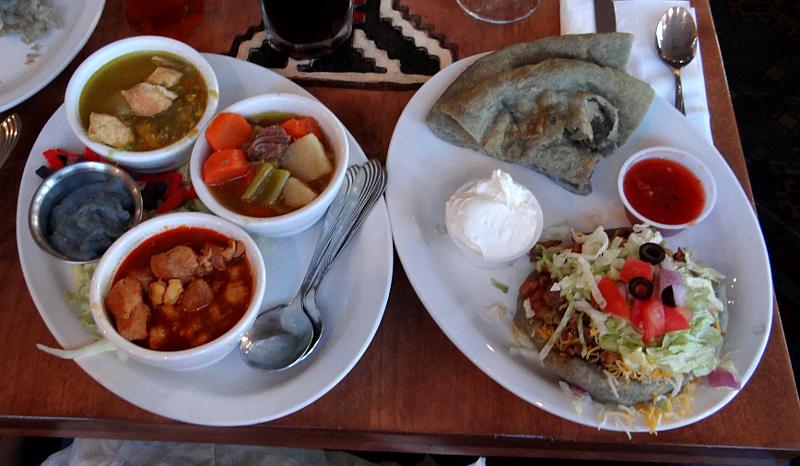 Navajo Sampler ($24 with salad bar)
We finished our meal just before the sun fell below the horizon, but though I took a few photos of the actual sunset, the point of being here at dusk was the light coming from the setting sun.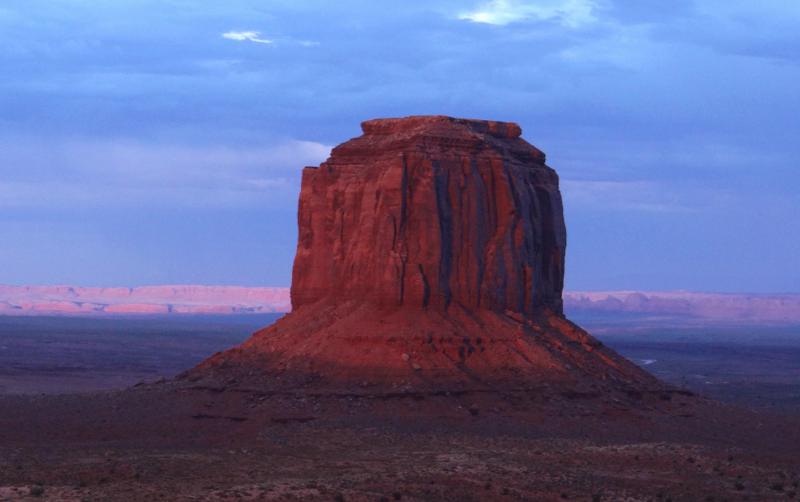 Merrick Butte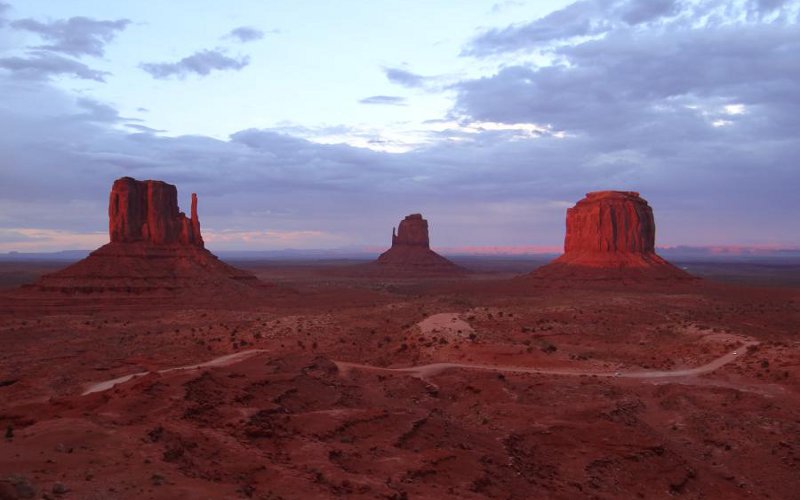 The Mittens and Merrick Butte in the very red late evening sun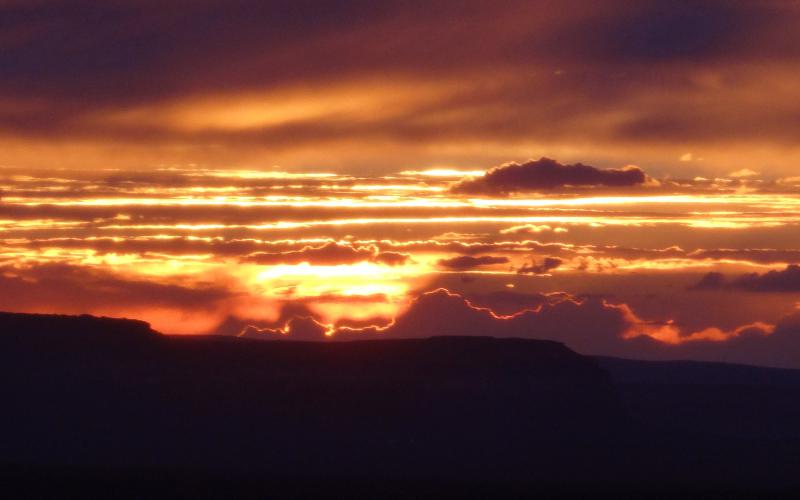 Sunset from The View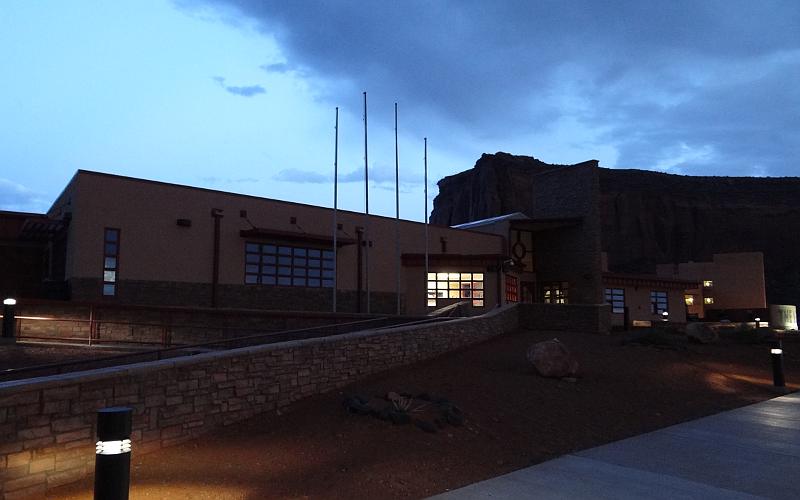 The View - I didn't think to take a photo of the Trading Post, Restaurant, Hotel until we were leaving