Delgadillo's Snow Cap Drive-In on Route 66
July 15, 2013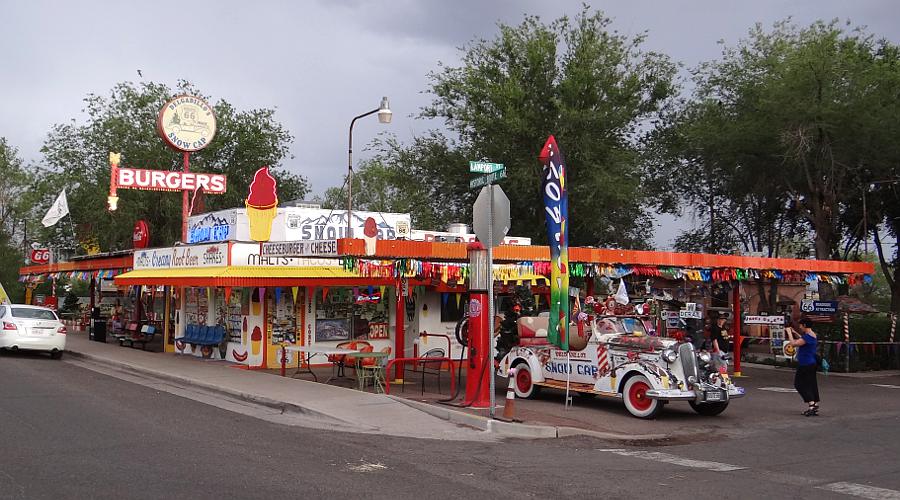 Delgadillo's Snow Cap Drive-In
Monday - day 5 (continued)
Returning to the start of the route, we went back to the car. We were a bit dryer by now, but the rain picked back up and we left the park and continued on our way. It was now late afternoon and the only thing I had lined up for the balance of the day was Historic Route 66. It was late enough in the day, that we didn't leave the free way to follow the extended section, but we did decide two visit businesses on two short stretches, just off I-40.
Our first section of Route 66 was in Seligman, Arizona where we had supper at Delgadillo's Snow Cap Drive-In. The 1953 drive-in takes tacky over the top with old signs & cars and lots of practical jokes. The restrooms are outhouse - with real plumbing. The doorways to the counter where you order have doorknobs on the side of the door by the hinges and signs that say "push" when you should "pull." When Mary placed her order, the woman asked if Mary wanted mustard with that and squeezed a plastic mustard bottle with yellow string coming out, at her.
The burgers were pretty good, but the rest of the food was so-so. This place is more about the atmosphere. As with many of the places we went during this trip, most of the other customers were from outside the US. I had a nice conversation with a young man from Germany and told him he should visit the part of Route 66 which is in Kansas.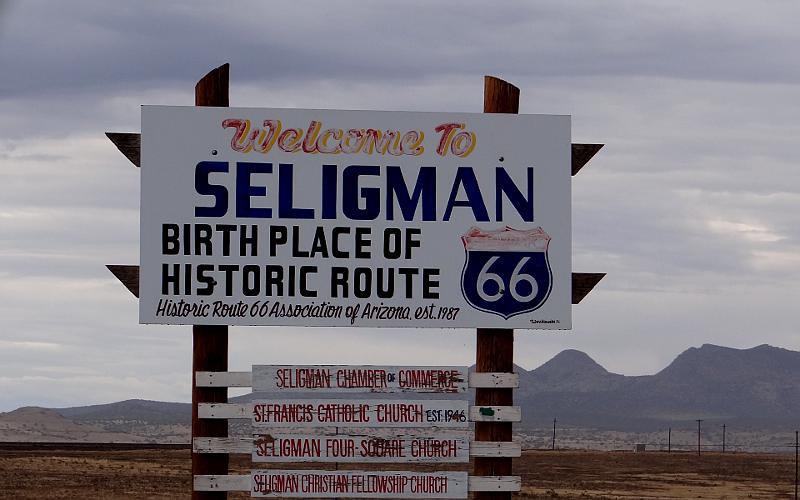 Historic Route 66 sign at the edge of Seligman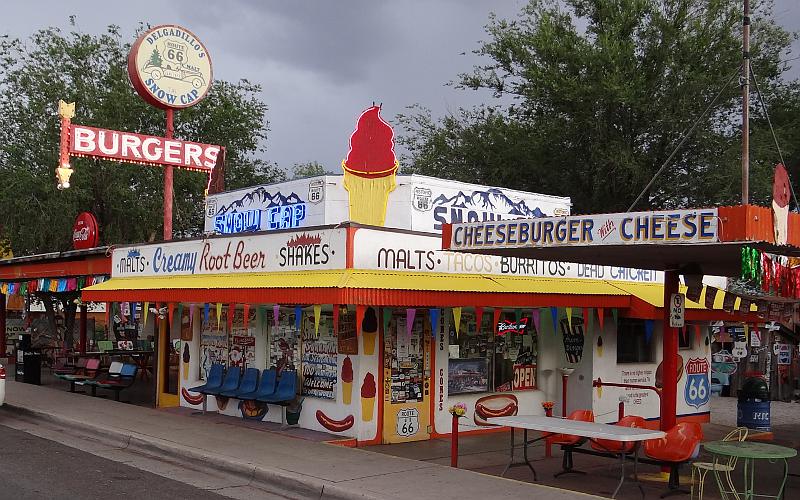 The enclosed portion of Delgadillo's Snow Cap Drive-In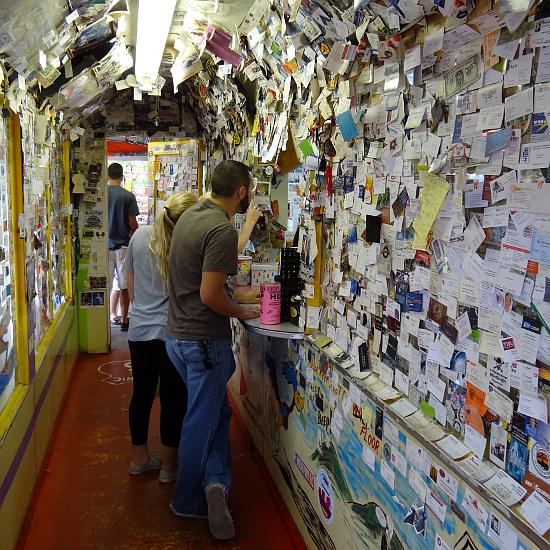 This hallway is where orders are placed. The doors at the ends of the hallway
have handles on the side of the door with the hinges.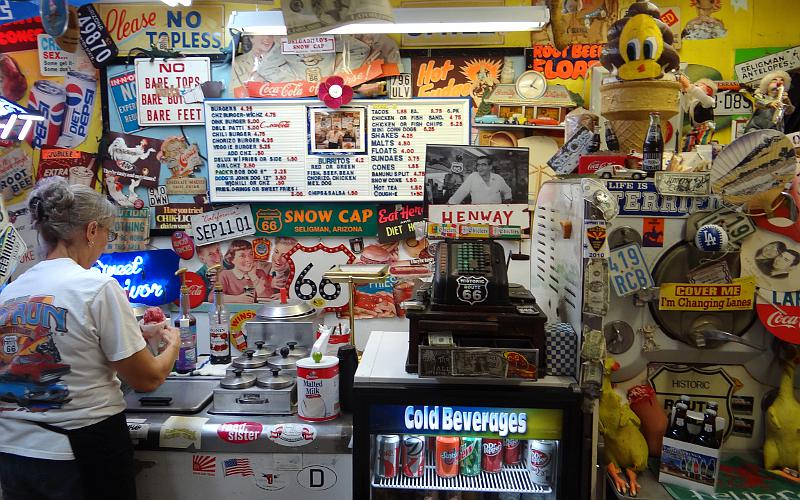 Looking into Delgadillo's kitchen from the order window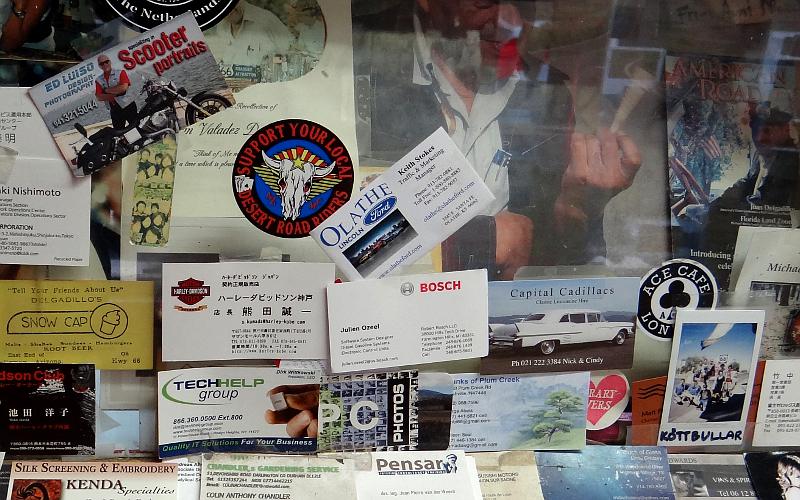 Linda urged me to add my business card to the wall for a picture.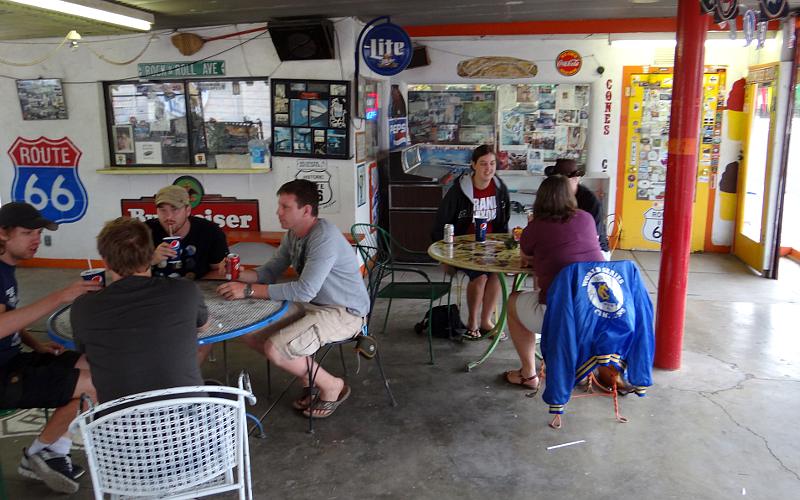 Covered dining area - The young men at the table next to ours were from Germany.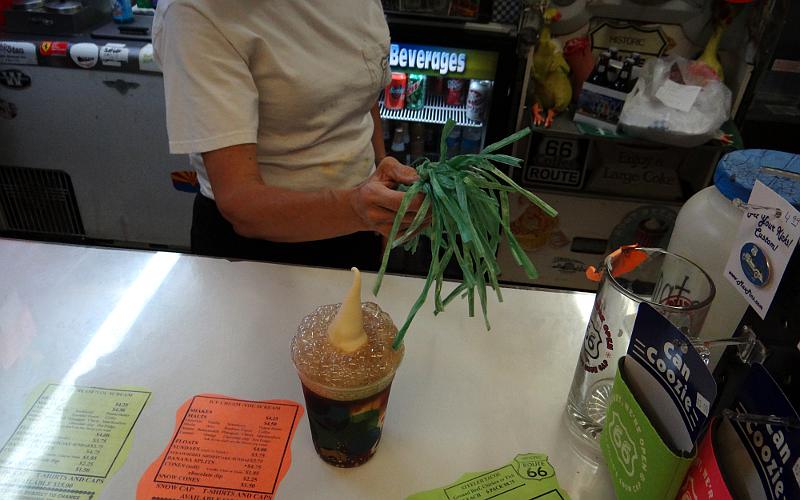 "Would you like a straw with that?"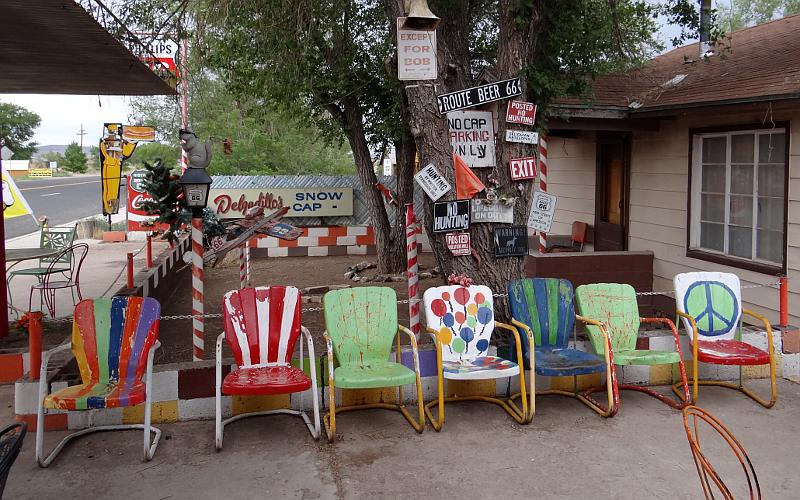 The decorations go on into the neighboring yard.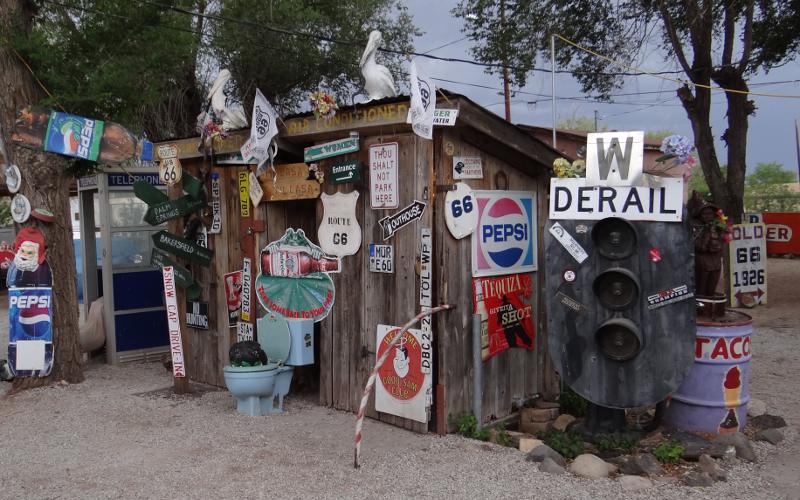 Outhouses behind Delgadillo's Snow Cap Drive-In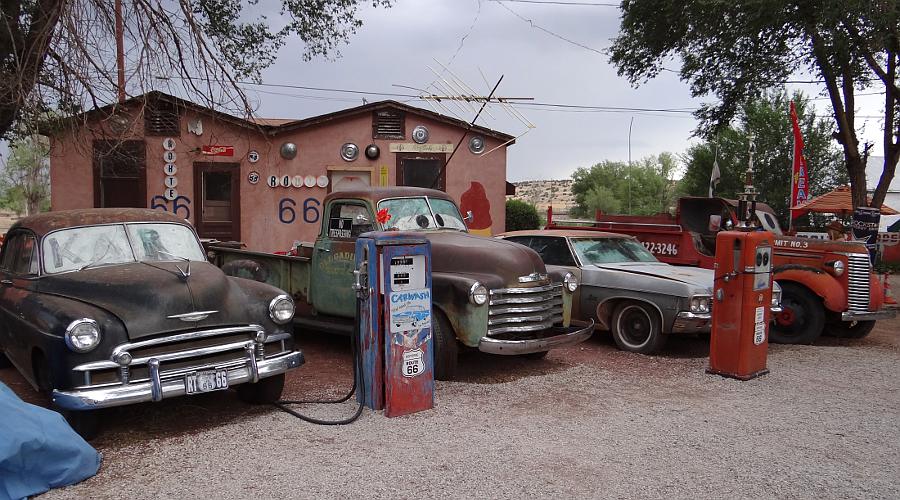 Some of the old cars parked around Delgadillo's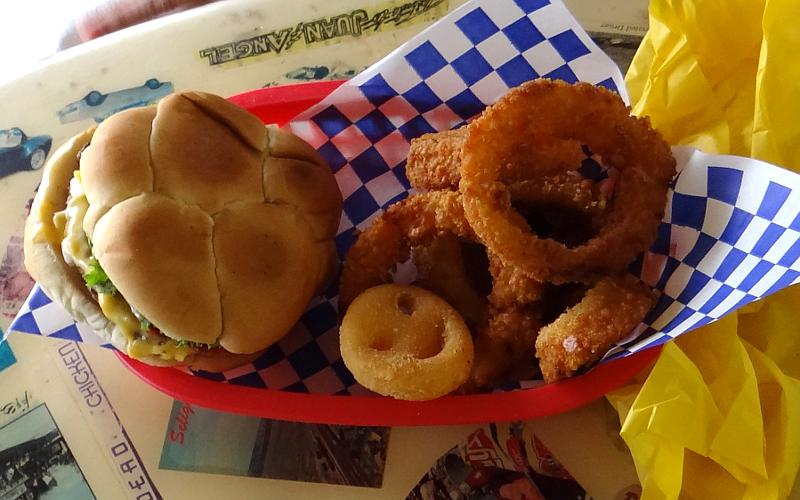 "Cheeseburger with cheese" and onion rings ($6.75)