After lunch, I explored Roger's City, where I found a couple of interesting looking stores - one makes its own sausage, the other had smoked meats - but didn't stop. The next lighthouse was 40 Mile Point, located about 6 miles north of Roger's City.

| | |
| --- | --- |
| 40 Mile Point lighthouse has been turned into a bit more of an attraction. In addition to the museum in the lighthouse & gift shop in another building, Lighthouse Park includes a foghorn building, the pilot house from a 90 year old freighter and an 1880s one room schoolhouse. After climbing the tower (about 60 steps) I walked down to the shore to photograph a large (perhaps 80' long) section of deck from an old shipwreck. Nowhere in the complex, did they charge a fee or request donations. | 40 Mile Point lighthouse (1896). |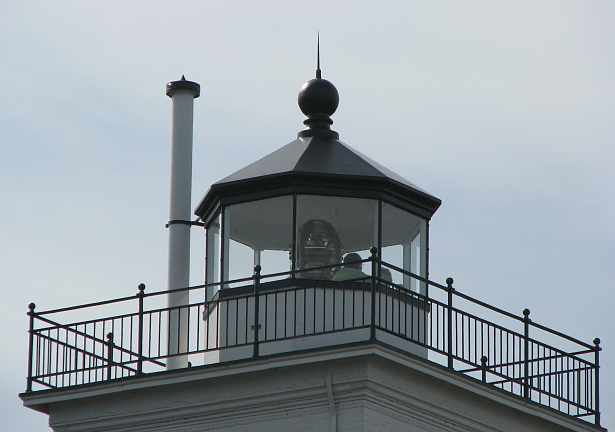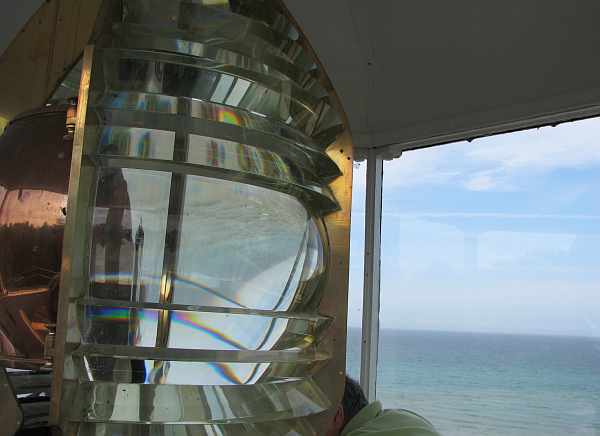 The current 4th Order Fresnel lens was installed in 1935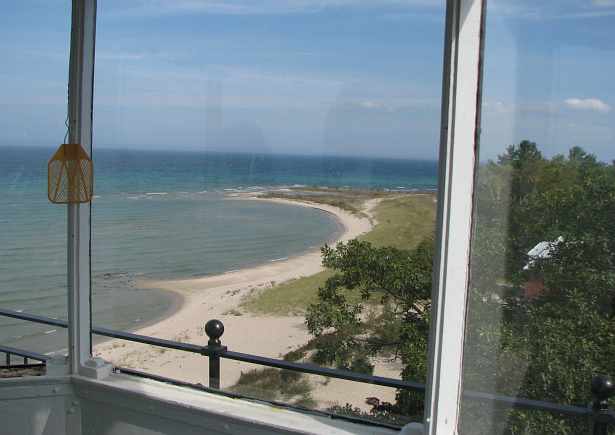 View from the lantern house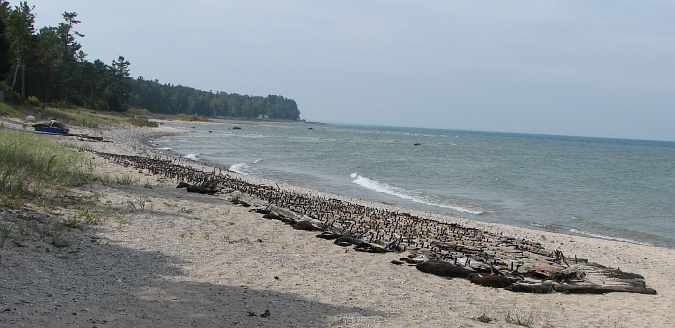 150' side section of the wooden steamer Joseph S. Fay which sank a few hundred feet away in 1905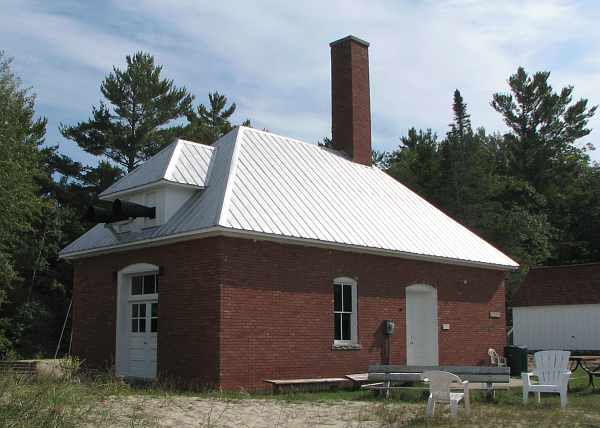 Forty Mile Point fog signal building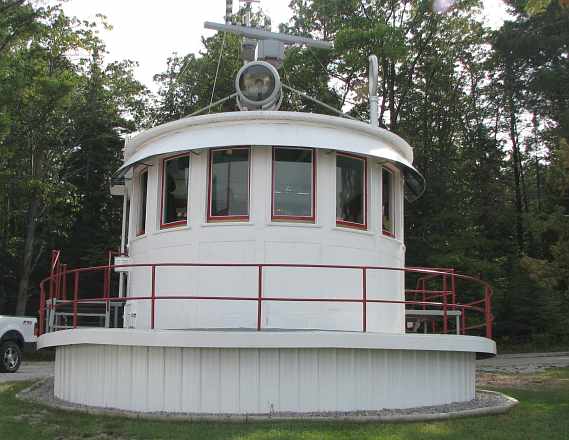 Pilot House from the 1912 steamer Calcite which was scrapped in 1961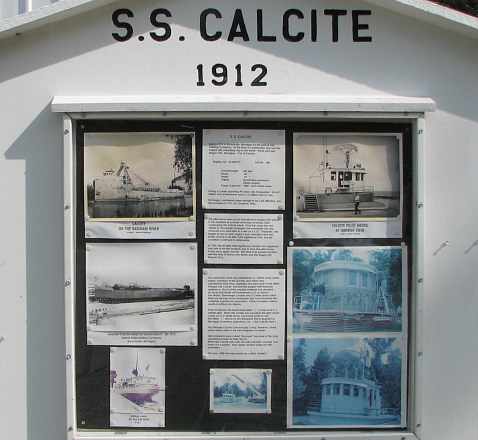 Then back to Mackinaw so I could take my parents to supper. We drove to Harbor Springs to The Pier, perhaps the nicest restaurant within 30 miles. We arrived early and had a great table along the water. Food was very good. Mom & I had their seafood chowder. One of the best chowders I have ever had. Mom had shrimp. Dad had salmon that he raved about. I had a trio with a small piece of veal, a lamb chop and steak with blue cheese. The steak was the best. Service was good. All the employees treated as well. Our waiter was even patient while Dad spent what seemed like 5 minutes telling the waiter how wonderful my brother, sister-in-law and I am. Mom gave me the look that said this wasn't unusual for Dad.
When we returned to Mackinaw, people were lining the streets. As we drove along looking at the huge crowd, we remembered that there would be a convoy of large trucks coming through town. This was the second year that vehicles from a semi tractor show in Saint Ignace would be cross the bridge after dark to circle through Mackinaw City.
Mom was still feeling good and wanted to see it, so we found a spot to park where we could see them coming off the Bridge. We weren't sure what time they would come, but after about 30 minutes I could hear air horns sounding in the distance. There were over a hundred trucks, some with custom paint jobs and chrome, others with lots of lights. As they passed, children and (particularly) young women waved, jumped up and down and gestured for the drivers to sound their horns. The watchers were really excited. Mom enjoyed it and we pulled around to where we could watch them on their way back to town so she could count how many there were. The pass through town had bunch and separated the pack and we gave up after about a hundred, though there were still trucks coming through town.