"New" Presque Isle lighthouse was built in 1870. It is about a mile from the 1840 light.

The Presque Isle Township Museum Society maintains a separate 1905 lighthouse keeper's building. There is no fee to visit the museum, though donations are wekcin. and a gift shop in the the house attached to the light. I was getting hungry and the view from the other light hadn't been that impressive, so I skipped the 110 step climb to the top.

.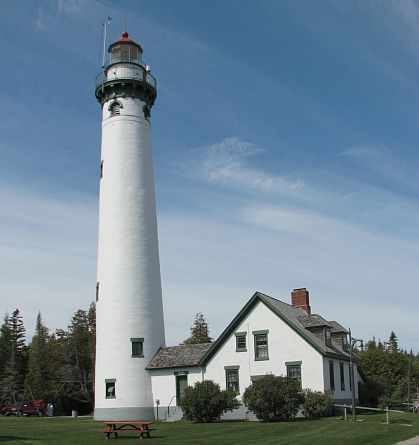 The light at Presque Isle Station was automated in 1970.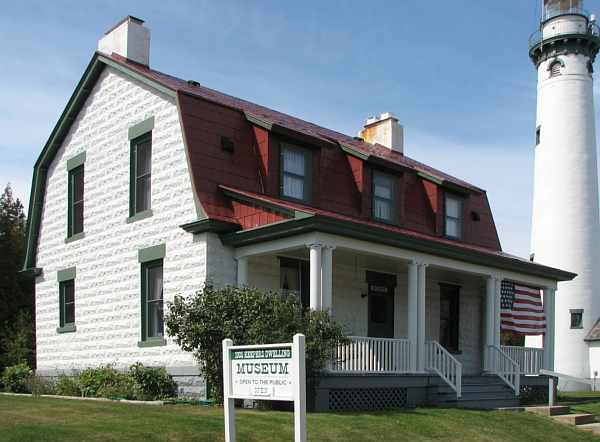 1905 Keeper's House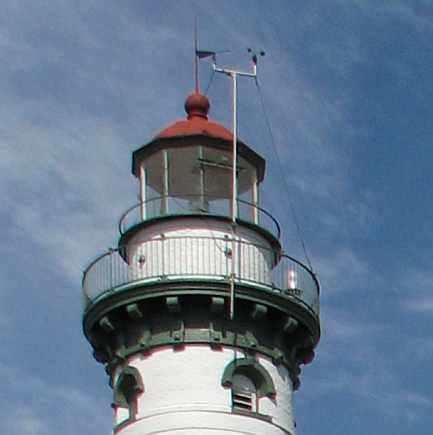 Top of the 113 feet conical brick tower
Returning to US-23, I circled Grand Lake, looking for a restaurant the lady at the Old light had told me about, but couldn't find it and decided to head back north on US 23 to the other one she told me about. Kelly's 2nd Venture Inn was on 23, just south of Roger's City. A small town bar serving inexpensive good food. I had their only fresh fish, deep fried Walleye. Pretty good, as was the clam chowder that was the soup of the day.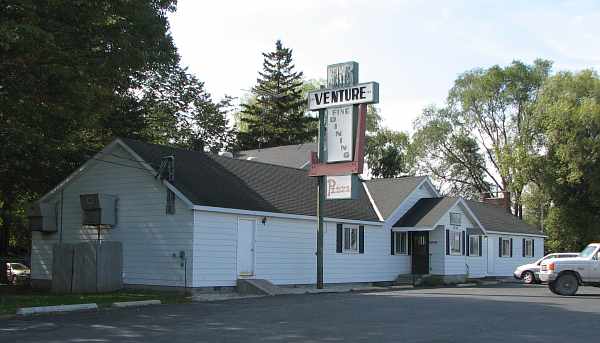 Kelly's Venture Inn