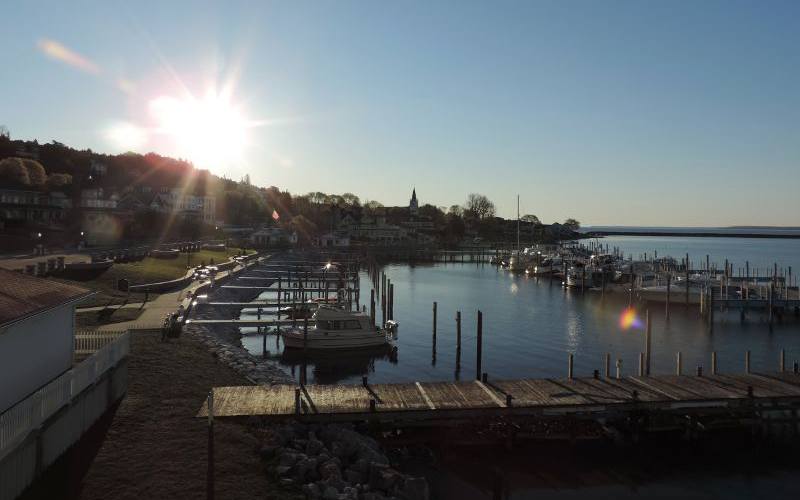 Mackinac Island Marina from our balcony
Saturday - day 4
Once again, I woke before our alarm on Saturday morning, so I slipped out of the suite to get some early morning photos on the Island and not disturb Linda. It was a quiet time before the shops opened and the crowds arrived from the mainland. I spotted the freighter Joseph L. Block passing the Island as soon as I was out on the street.
I returned to the room after about an hour because we were leaving the Island fairly early. The 240' Coast Guard Cutter Mackinaw was having one of its rare open houses and I wanted to be to Cheboygan before 11AM.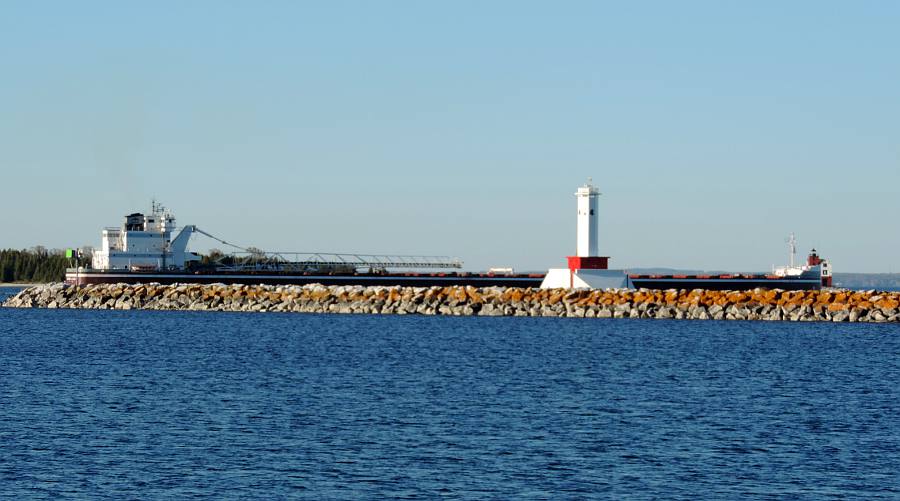 Joseph L. Block and Round Island Passage Light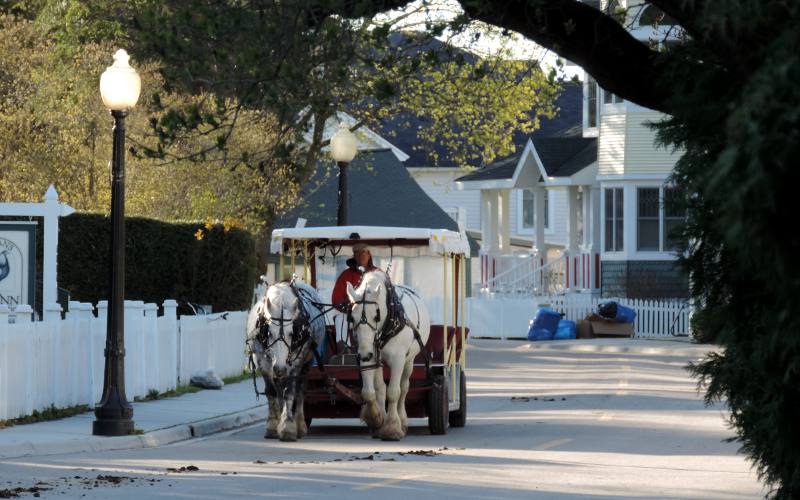 Carriage on East Main Street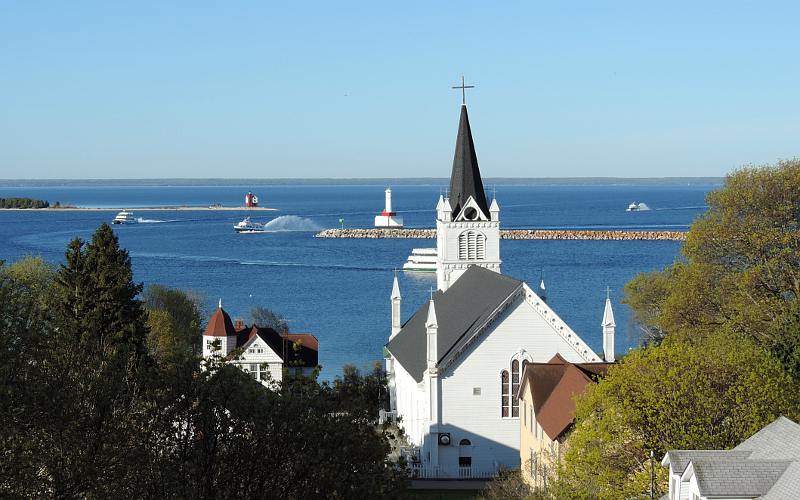 The first ferries of the morning arriving on Mackinac Island with Ste. Anne Catholic Church in the foreground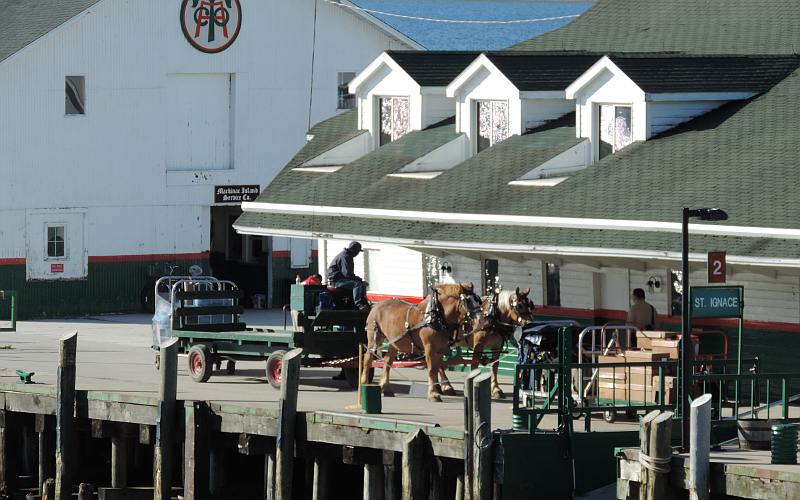 Luggage dray on the Arnold Transit Dock
When we checked out of the Chippewa Hotel, we arranged for a dock porter to take our luggage to the ferry and we stopped again at Doud's Market, across the street, to pick up some items to have for breakfast as we waited for our ferry.
The previous day's ferry to the Island had traveled into the wind and with the temperature in the low 50s, the top deck had been very cold. The wind was with us today and it was much more comfortable.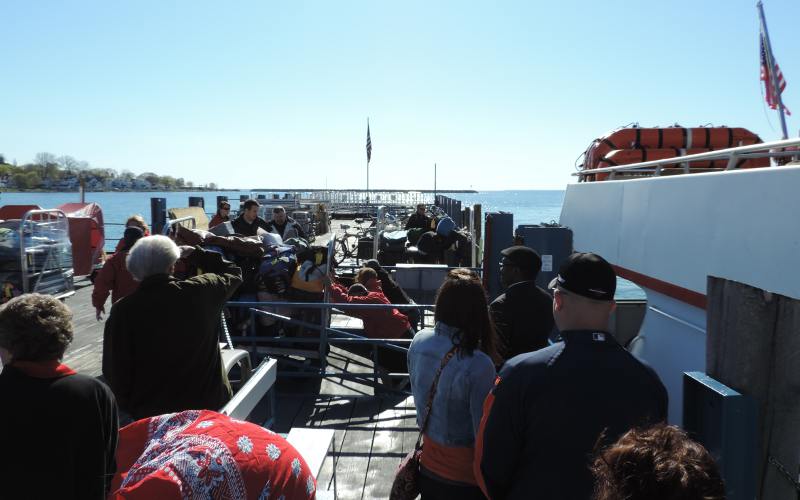 The luggage coming off the Star Line Ferry before we board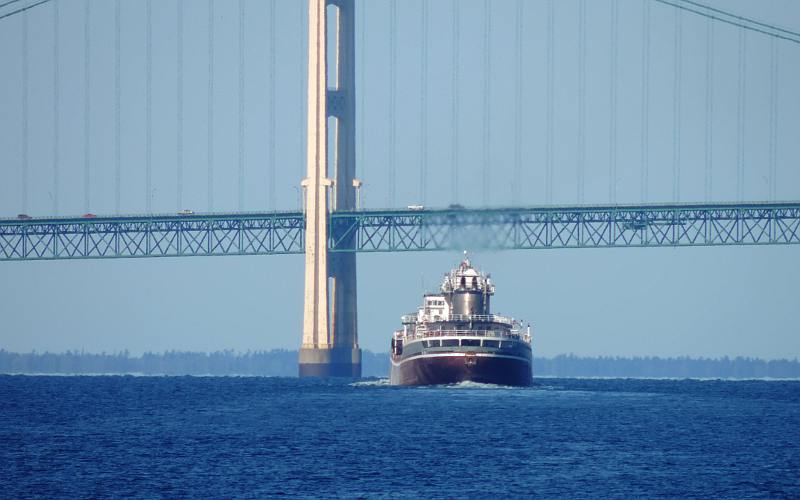 The 671' Wilfred Sykes approaches the Mackinac Bridge as we take the ferry back to Mackinaw City