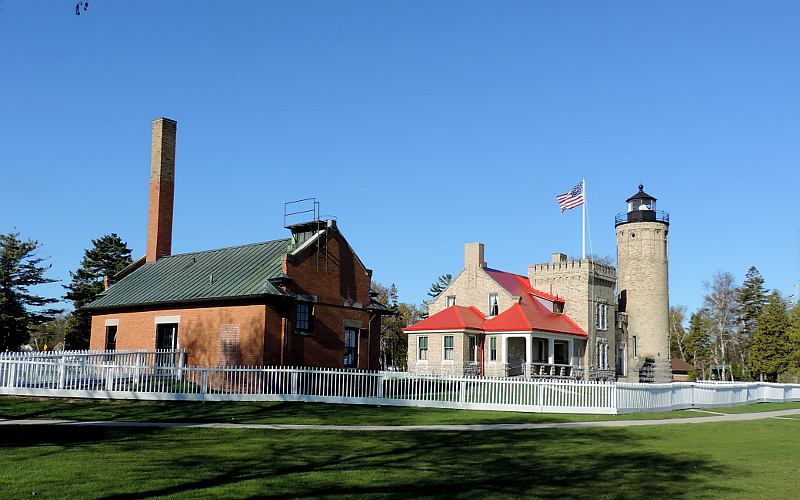 Old Mackinac Point Lighthouse
Friday - day 3
Our missing luggage finally caught up to us at 7AM. United had Delta fly it to Detroit, then to Pellston, and it was brought to the motel.
I went out on my own, to take morning photos along the shore and to tour Old Mackinac Point Lighthouse. The lighthouse operated up until the Mackinac Bridge was nearly completed, at which time the lights on the towers made the light unnecessary. In the early 1970s, it was opened as a museum by Mackinac State Historic Parks.
The lighthouse was rather full with a bus tour, so I didn't do much photography from the top of the tower. I could have returned later, but these five days turned into a very full trip.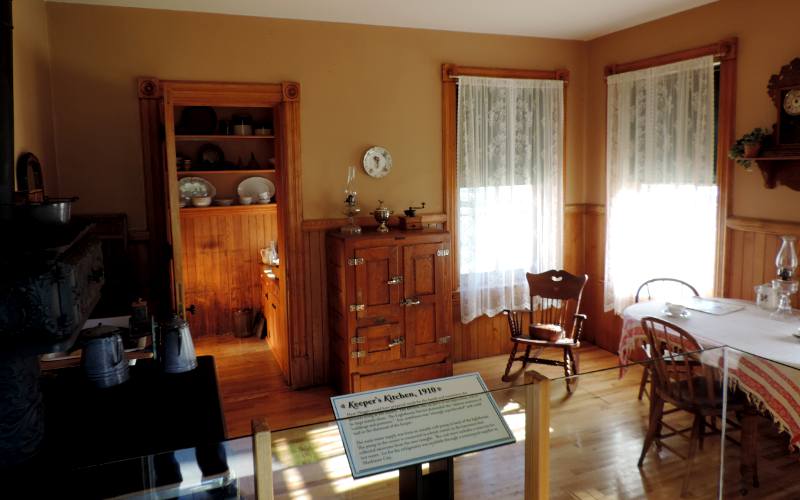 One of the two kitchens in Old Mackinac Point Lighthouse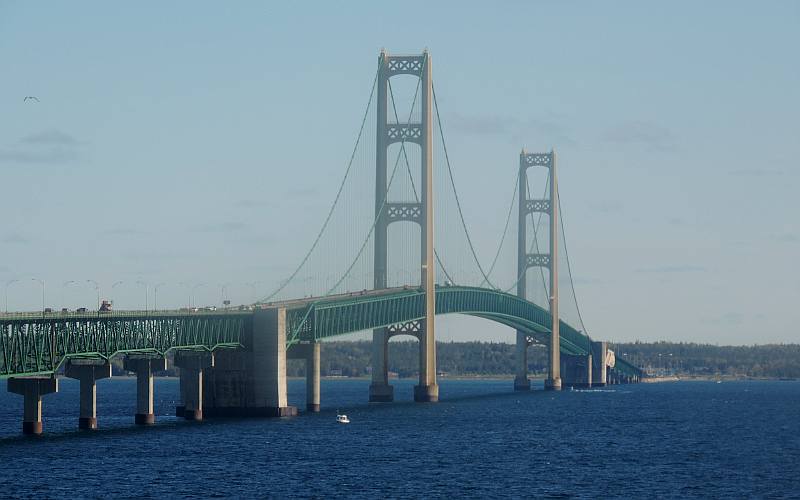 The Mackinac Bridge from the top of the lighthouse tower
We checked out of the motel, picked up snacks for breakfast at a convenience store, and did a little bit of shopping on Central Avenue before going to the ferry. All of the Mackinac Island ferry companies do a fairly good job and have similar rates. We had passes for Star Line Ferry, so we parked at their Mackinaw City dock and arranged to have one bag sent to Mackinac Island. The ferries handle small quantities of luggage at no charge and mark which hotel they are going to.
We took the 11AM ferry, because it was one of the trips where the ferry passes under the Mackinac Bridge before going on to Mackinac Island. Shepler's Ferry introduced those "Mighty Mac Departures" a few years ago and now all of the ferries offer a few of those trips each morning.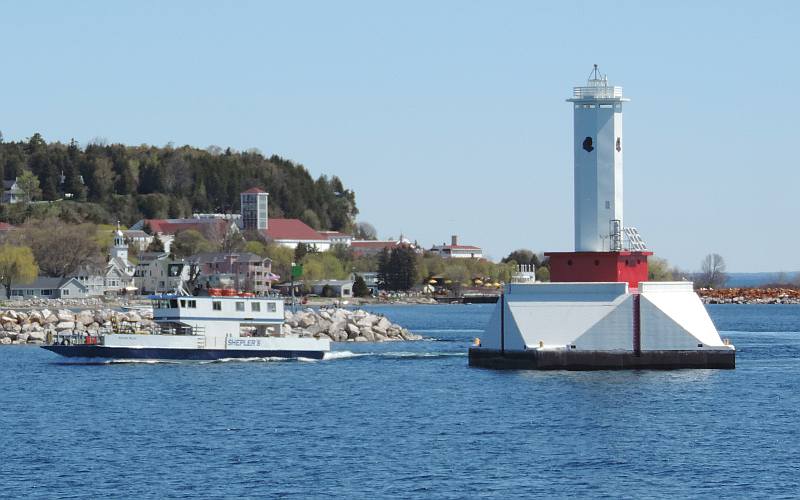 Shepler's Sacre Bleu is used to transport freight to Mackinac Island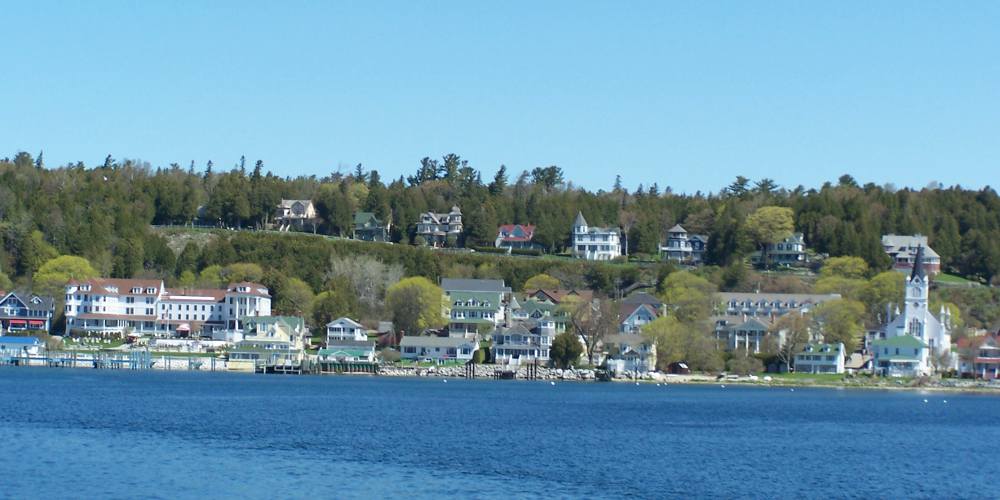 Mackinac Island shore with Ste Anne's Church at right