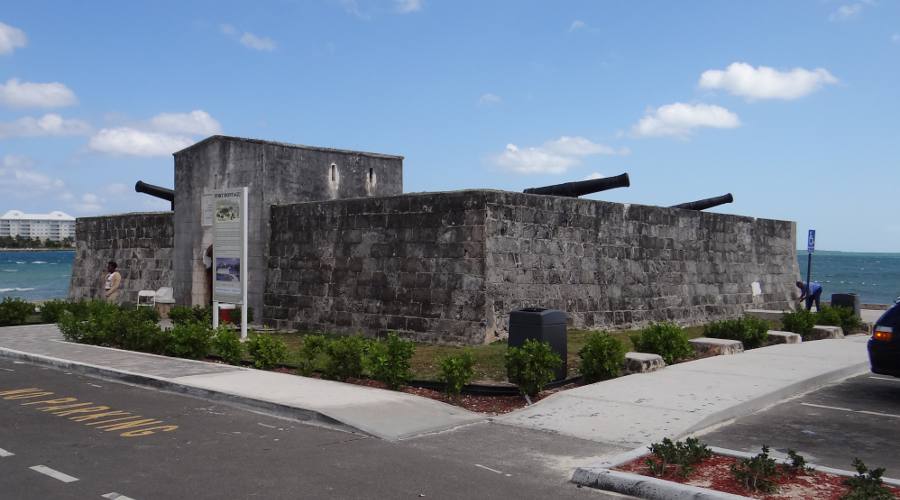 Fort Montague
Sunday - day 4
Today I wanted to visit several scattered locations and also see some of the less tourist oriented parts of New Providence Island. I wanted to hire a taxi for a few hours, but wanted to be selective and not just get the next driver in the queue at the hotel, so we walked a few blocks to the part of Bay Street where we had seen several places for taxis. Looking them over, we found a likely candidate and he turned out to be a great guide.
We hired Herbert Ferguson to be our private driver for a couple hours. He showed us some of the residential areas and told us more about life in Nassau. Our first stop was Fort Montague Park, about a mile east of downtown Nassau. There is a nice beach and the 1741 fort which it is named after. This is a small Fort and by coincidence, our guide at this Fort was the same young woman who showed us around Fort Fincastle on Friday. The fort was positioned to cut off surprise attacks and there were no attacks on Nassau after it was built.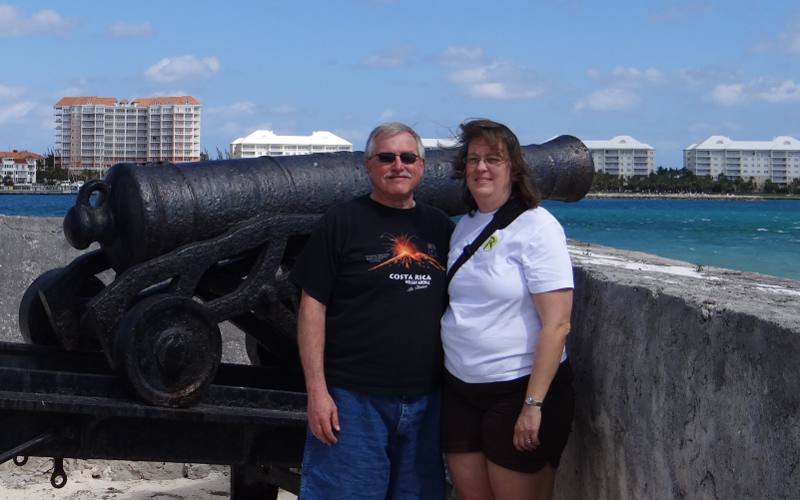 Keith and Linda with one of the replica cannons inside Fort Montague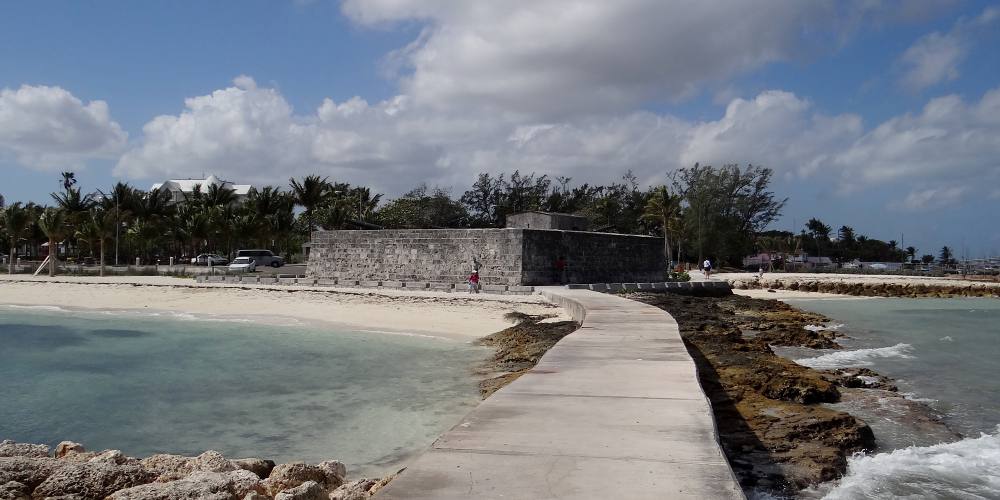 Fort Montague - the beach is to the left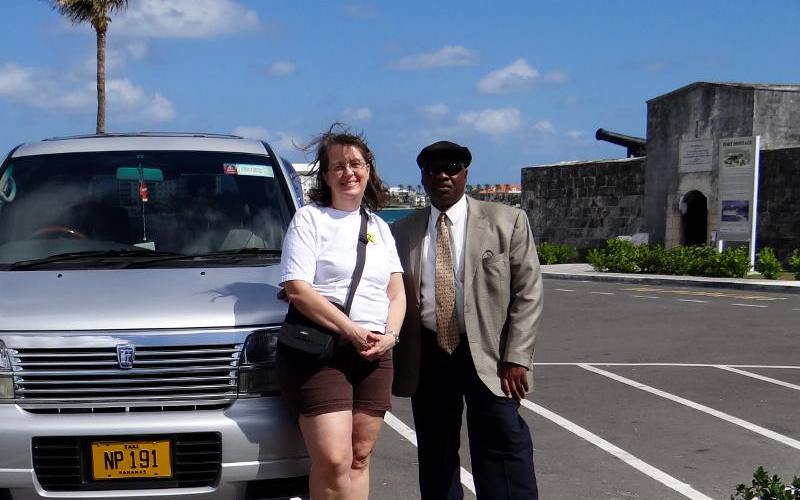 Linda with our driver Herbert Ferguson
Our next stop was The Retreat, an 11 acre garden of rare palms and native plants hidden away in residential Nassau. It houses one of the largest private collections of palms in the world. It is a National Park operated by the Bahamas National Trust. Other than a group of people training dogs, there was no one around. Really appreciating the walkways would have required a guide, but even if one had been available, this was intended as more of a brief glimpse.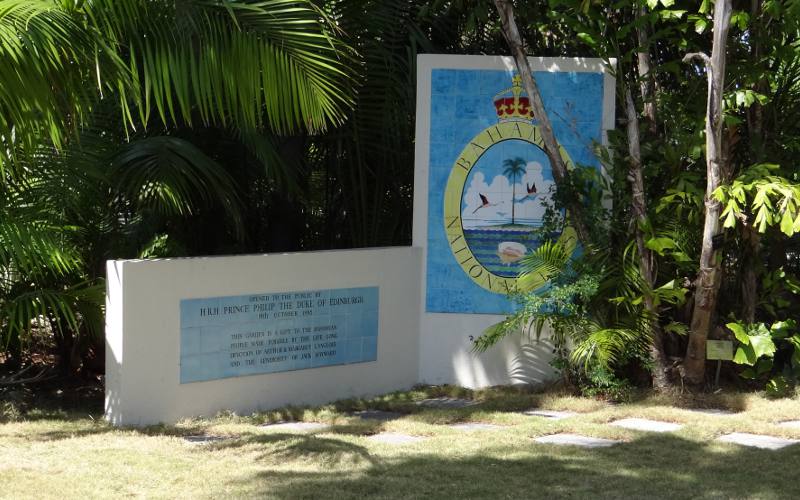 The Retreat - managed by the Bahamas National Trust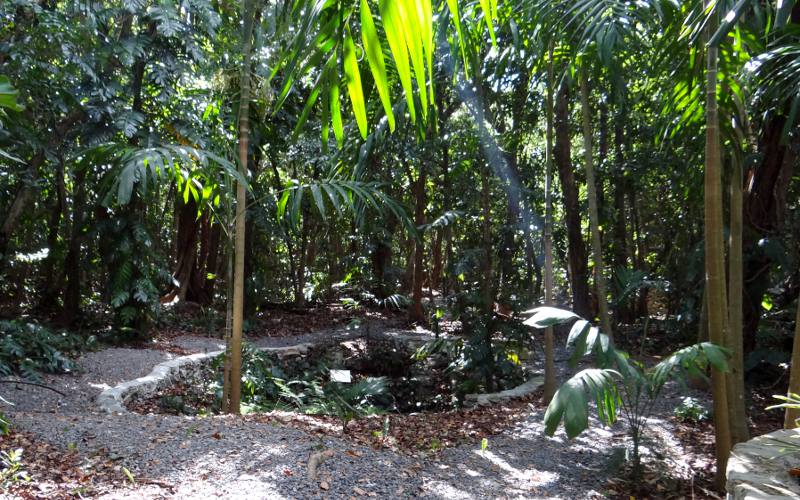 This was near the area known as Little Green Hell