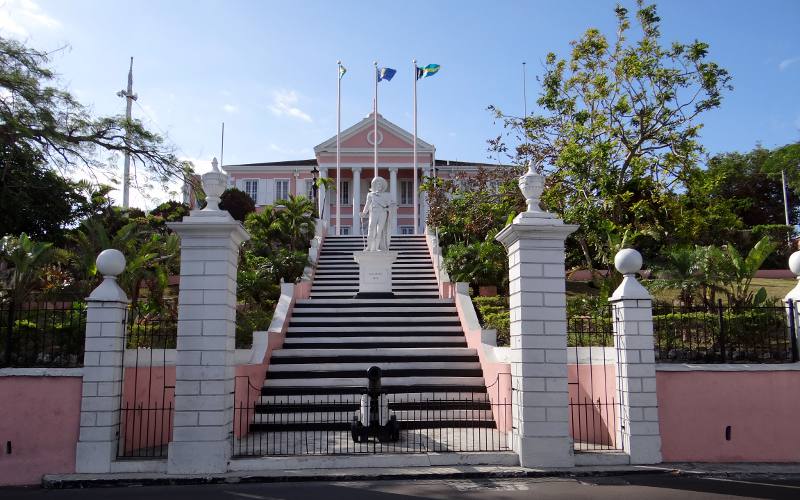 Monday - day 5
We spent the morning of our final day of our Nassau vacation walking to some places we hadn't visited so far.
We walked past several churches and government buildings, making our first stop at the Nassau Public Library and Museum. The octagon shaped building was constructed in 1798. It was converted into a library in 1837. Portions of the upper floors serve as a museum, but the exhibits have little organization and the labels could be more detailed. It felt more like storage of the artifacts.
We also visited the nearby government buildings housing the Supreme Court, Parliament and Central Police Station.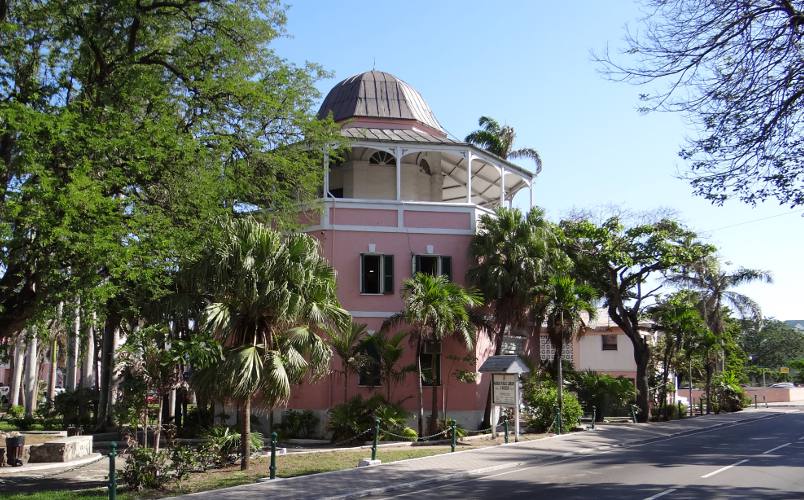 Nassau Public Library and Museum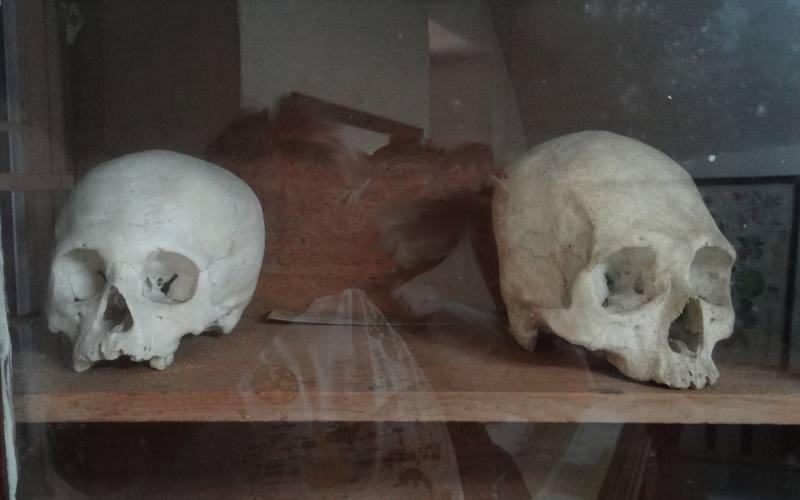 Human skulls from the aboriginal Lucayan Indians who inhabited the Bahamas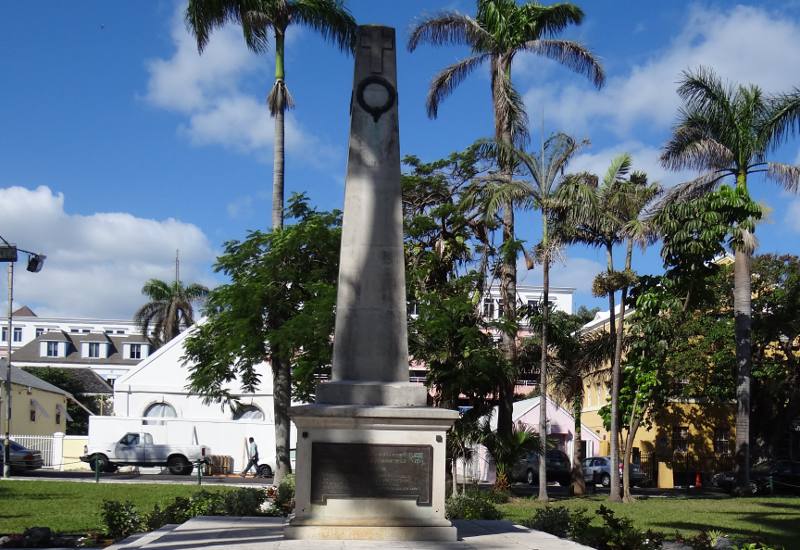 "In grateful memory of the sons of this colony who made the supreme sacrifice in World War II"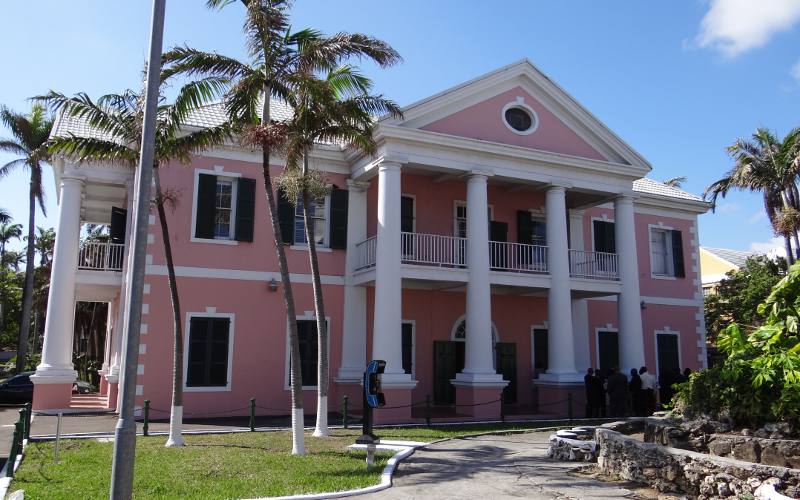 Supreme Court Building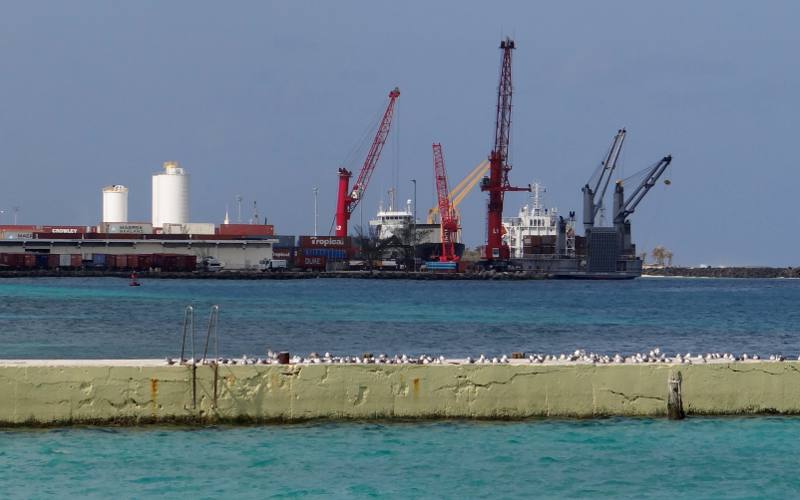 Cranes in the distance at Arawak Cay
Our final meal of the trip was at the place we had intended to have the first meal. Señor Frog's is known more for the entertainment than for the food. The popular bar and grill chain has locations across Mexico, the southern US and the Caribbean. The menu is heavy to Tex-Mex, beer and frozen drinks.
There was always something going on, from making guacamole table side, to the staff doing a group dance, to the DJ getting the customers to do silly things in exchange for having a shot poured in their mouth from a squeeze bottle.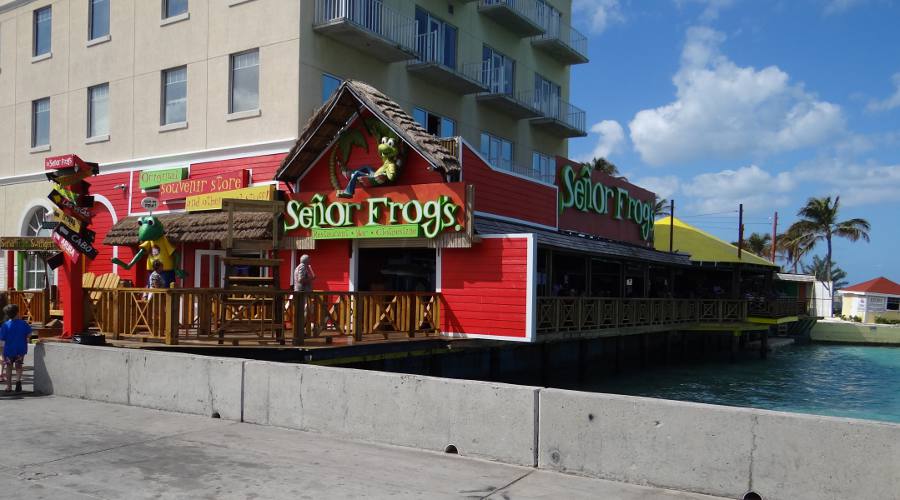 Señor Frog's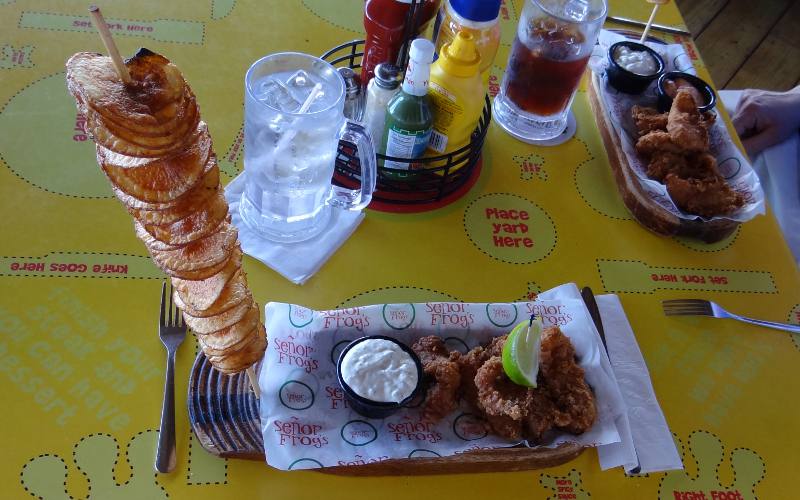 Breaded deep fried grouper served was a spiral potato ($13.95)
Following lunch, we returned to the hotel, picked up our bags and took a taxi to the airport. It gave us a chance to see some of the west side of New Providence Island in daylight. Our flights home through Atlanta with Delta Airlines were uneventful.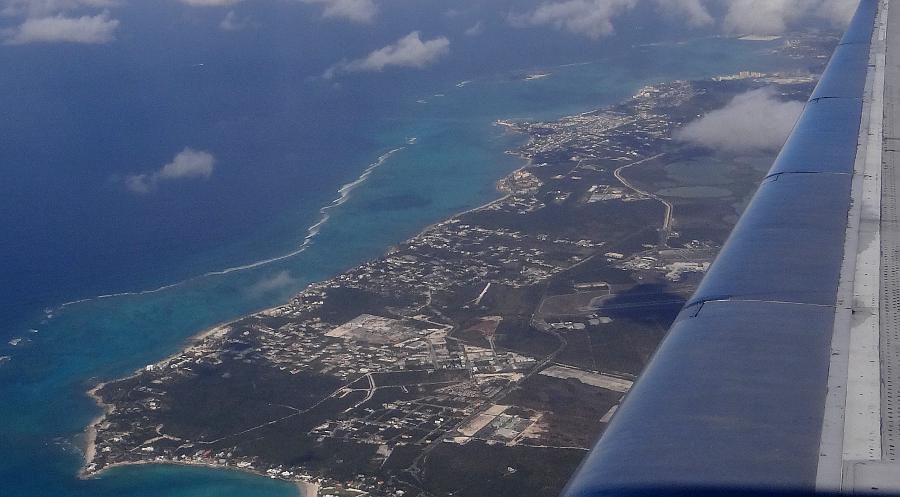 Our final view of New Providence Island with Nassau in the distant upper right