Last Page
Next page
After gassing up the rental car in Alamogordo. New Mexico, I started toward Carlsbad through the Lincoln National Forest and discovered the San Andres Mountains. Well, it was only a discovery for me, but I wasn't expecting the slow, steep, winding road - rugged and beautiful.
There were several spots along US Highway 82 where I wanted to stop, but I only stopped for photos once. The remains of an old narrow gauge railroad trestle looked particularly photogenic. But darkness was coming and this was a road I didn't want to drive in the dark.
The road did get better after I reached Cloudcroft. (9,000 feet). The long trip down the east side of the San Andres Mountains was an easie driver, but I pushed on to see as much country as possible in the fading light.
I saw a few deer during this stretch, but didn't see much wildlife during the rest of the trip. The other highlight was a roadrunner that crossed the road ahead of me the next day.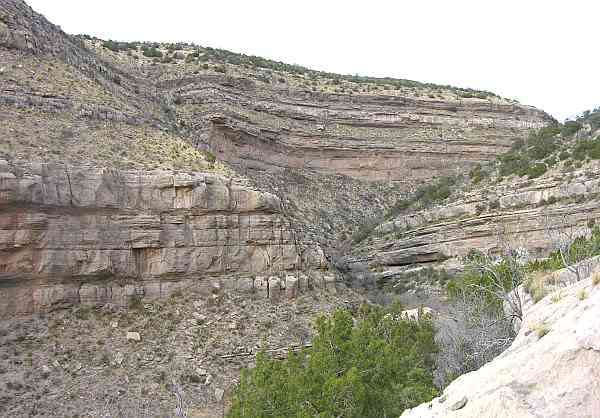 The cliffs opposite Tunnel Vista are popular for repelling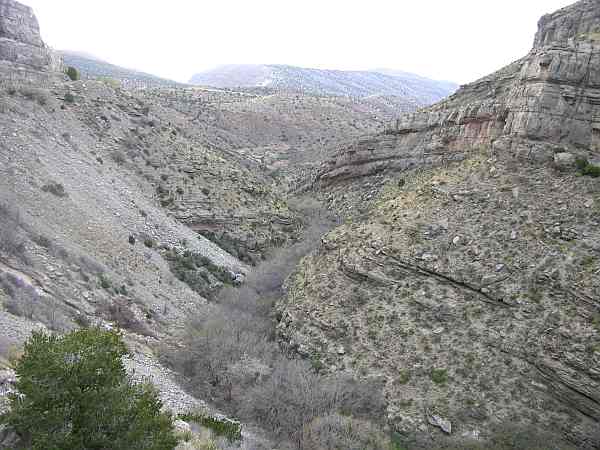 Fresnal Canyon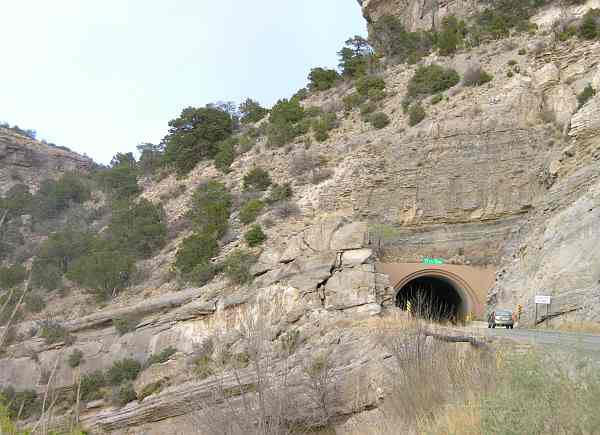 US 82 highway tunnel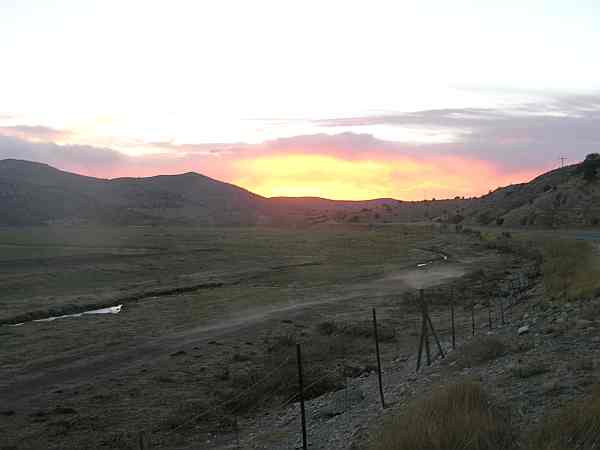 Sun setting behind San Andres Mountains.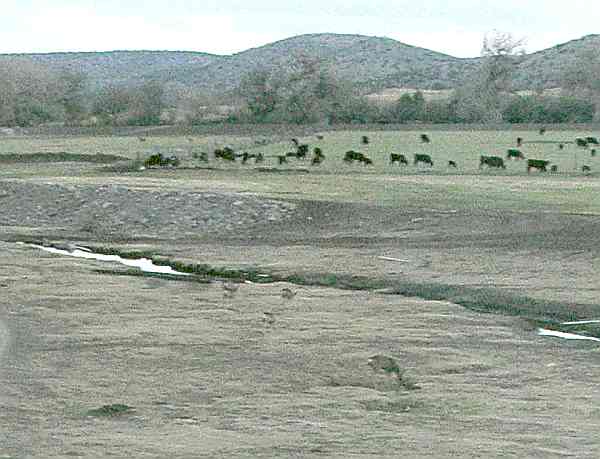 Taken from a distance in low light - deer in foreground and cattle in distance
The best meal of the trip was late in the evening at Lucy's in Carlsbad - shrimp fajitas. Lucy's margaritas were better than the Double Eagle's, and about half the price. My favorite waitress at Austin's Bar & Grill in Olathe had recommended Lucy's Mexican restaurant.
I spent the too short night (the time changed to daylight savings) at the Days Inn in Carlsbad, New Mexico.